New York State
Joe Crowley: New York politics is never boring
The former member of Congress writes about the past five years.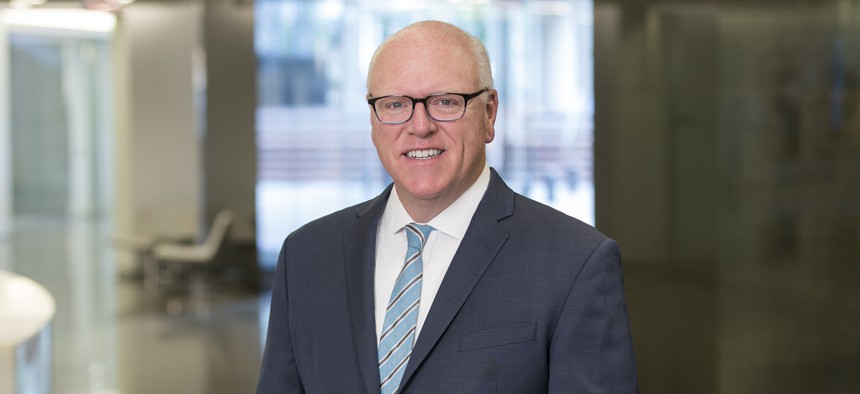 If the past five years have taught us anything, it's that New York politics is just as unpredictable as ever. And I don't just mean election outcomes – though, those, including my own, certainly add to the unexpected. But by unpredictability I mean the shifting political dynamics of the city and state and the events that helped shape them.
Perhaps nothing has been more unpredictable in New York politics than the rise of Donald Trump. Hailing from my home borough of Queens, Trump shocked us all when he went from online conspiracy theorist to the Republican nominee for president. Far from a father of New York business, philanthropy or society, Trump's ascension was as much of a surprise to New Yorkers as it was to the world. It led many, myself included, to make clear that Trump was the antithesis to what our great city and state stood for – that his vile comments on immigration were in contrast with the city home to the Statue of Liberty, and that his tough talk wasn't a product of being from Queens but of his own insecurities.
Despite the overwhelming condemnation and detachment from the former president, his association with New York was hard to shake. And in many ways, the efforts to draw a stark contrast with his policies led to a greater acceptance of more progressive policies and ideas.
In many ways, Trump's rise was a product of the economic insecurity in our country, something New York is all too familiar with. Whether it was the Sept. 11 attacks, the 2008 financial crisis or more recently, the economic downturn as a result of the global pandemic, New York has taken its fair share of hits. Yet, every time the state was beaten down, counted out and expected to never return to its stature, New Yorkers proved those theories wrong.
But there's no question that the toll of each financial hit affected employment, real estate, personal finance and more with lasting impact. The pandemic that has consumed us for the past year and a half took an enormous human toll on the state and its recovery, from both a public health and economic standpoint, and will be top of mind for policymakers for years to come.
Moving on from economics to politics, one of the biggest events to shake up New York over the past five years was when Democrats seized total control of the state Senate. This victory has already created a seismic shift in state politics and will continue to play a significant role in the upcoming reapportionment battle. For half a century, New York had a divided government. Now that that has changed, it is hard to imagine Republicans ever controlling the governorship or either House in the state Legislature. And with Democrats bucking the national trend in this past election by securing a supermajority in the state Senate, the policy implications – as well as the pressure on the governor – are significant. Just how leaders in Albany utilize this power will certainly be something to keep a close eye on in the coming years.
This past election also resulted in turnover of a different kind. Longtime Assembly Member Joe Lentol, whose family represented a corner of Brooklyn since 1949, lost his primary battle in 2020 after serving his district for nearly five decades. Lentol's loss, coupled with the retirements of senior members of the Assembly on both sides of the aisle, resulted in a new wave of leaders in Albany and will certainly change the makeup of the lower and upper chamber for years to come.
A similar scene took place in New York's congressional delegation. Like my own loss in 2018, Eliot Engel, a powerful committee chair and veteran lawmaker, lost his primary battle this past cycle. And the retirements of Congress Members Nita Lowey and José E. Serrano, who collectively served New York for over 60 years, also opened the door to new dynamics among an increasingly diverse delegation.
Despite the loss of powerhouses in the House of Representatives, New York was bolstered by the rise of Sen. Chuck Schumer to majority leader of the U.S. Senate. Schumer's ascension came at a pivotal time for the state and country, and much focus will be on the effectiveness of his leadership and how he manages a one-seat majority.
National issues were front and center during the mayoral primary, and while much of the focus was on the bungled ballot counting, Eric Adams' win should send a message to national Democrats heading into the midterm elections. I always tell people that the state isn't a bellwether for the rest of the country, but between the primary races in Buffalo and New York City, New York is showing signs that ideological diversity of the Democratic Party is alive and well.
Of course, the hiccups with vote counting became a national issue itself. New York's first trial with ranked-choice voting was not without drama, but as I like to say, New York isn't Maine and there were bound to be a few challenges. But I imagine a lot of people – voters and candidates alike – are left wondering whether the complications were worth it in the end.
What's past is prologue, and as we head into the next election cycle, the unpredictability that is New York politics will continue as the presumptive future mayor of New York builds his administration, the economic recovery from the pandemic continues to be at the forefront and the looming reapportionment battle reaches the doorstep. One thing we know for certain: It will definitely be an interesting ride.
Powered By
NEXT STORY: Who will Hochul pick as lieutenant governor?