New York State
State Senate approves Adrienne Harris for new state financial regulator
Some progressives have said the new commissioner of the Department of Financial Services is too business friendly to properly oversee the state finance and insurance industries.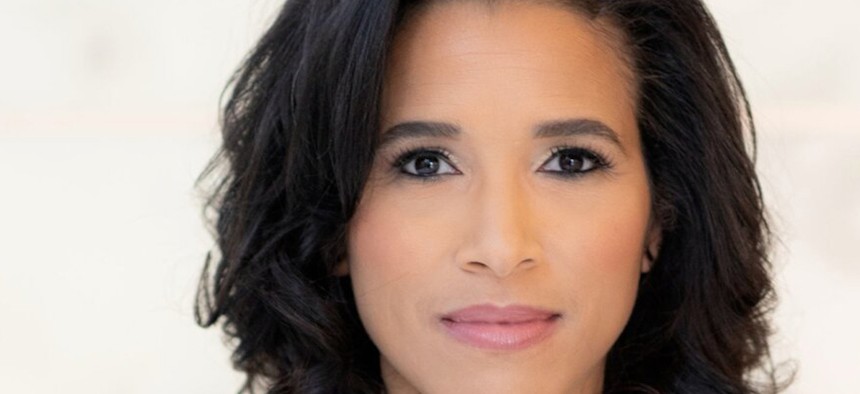 Gov. Kathy Hochul has faced resistance from the state Senate on some of her nominations to key posts. Progressives have lamented that Hochul did not nominate a public defender to the highest court in New York. Republicans did not like the progressive background that state Health Commissioner Dr. Mary Bassett brought to the job – or her resistance to probing the outstanding matter of COVID-19 deaths in nursing homes. A few Democratic state senators voted against naming former Assembly Member Tremaine Wright as chair of the Cannabis Control Board because of her lack of experience. 
The pick to lead the state Department of Financial Services has been particularly controversial. Left-wing activists and influential lawmakers like former gubernatorial candidate Cynthia Nixon and state Senate Deputy Majority Leader Michael Gianaris of Queens have criticized her past industry ties and public comments suggest she might take a light hand in regulating the multitrillion dollar financial and insurance industries. Their opposition was not enough to sink the nomination – the state Senate approved it by a big margin Tuesday afternoon – but it is one more example of a rift between the new governor and the political left. 
Democratic state senators voting against the nomination Tuesday included Gianaris, Alessandra Biaggi of the Bronx,  John Liu of Queens  and Jessica Ramos of Queens and Jabari Brisport of Brooklyn. Republican state Sen. Phil Boyle of Long Island and upstate colleagues Jim Tedisco, Dan Stec, and Peter Oberacker voted against the nomination as well. Just one member of the state Senate spoke about her nomination on the chamber floor Tuesday – Sen. James Sanders, Jr. of Queens – who added his voice to those supporting the nomination. "When my progressive colleagues say there is a problem with a situation, I take it seriously," Sanders said in an interview following the final vote. " I looked at every questionable comment (and) I came away with the understanding that ... she could make a fine regulator." 
Criticism of the Harris nomination follows a lukewarm reception among some segments of the political left to some parts of the executive budget Hochul unveiled last week. Her climate change ideas and proposed overhaul of a state subsidy for real estate developers fell short of what some progressives want. Hochul's nomination of Harris likewise falls short of the regulatory leadership some progressives say they expect at a time of growing inequality. "Appointing Adrienne Harris to oversee the Department of Financial Services would be akin to giving predatory financial tech companies free rein in New York," state Sen. Jabari Brisport of Brooklyn said after Hochul announced her nomination last summer. Opponents have pointed to her record in the Obama administration and past positions like her former board seat overseeing the controversial online lender LendingClub. "It's like 'Go forth, free market, but here are the lists of no-no's,'" she said of regulations in a February 2020 interview. 
Harris, who is officially the first Black woman to ever lead the agency, has resigned all of the various academic, nonprofit and for-profit positions she had before being nominated as superintendent and will recuse herself from any matters dealing with them, she told members of the state Senate Finance Committee Monday. She spun her past experience as enabling her to be tougher on the industries she will regulate. "I understand the tricks that companies play to skirt regulation and it will make me a more effective regulator," Harris said at the hearing. She said her first action as the acting leader of the department was to establish a "standalone climate division." She has also proposed new regulations aimed at better evaluating how well banking institutions work with minority- and women-owned businesses. "My mother was shaped by a system that did not give people like her many opportunities," she told committee members about her personal background. "She frequently told me as a woman of color …, no one is going to hand you anything in life." 
Supporters say her past work as a college professor, senior adviser at the U.S. Department of Treasury and work on landmark regulatory bills like the Dodd-Frank Wall Street Reform and Consumer Protection Act of 2010 demonstrate that she knows how to run one of the most important state-level regulatory agencies in the country. That might be one reason why even her critics on the committee ended up helping her nomination by default. "There is no question about your professionalism," state Sen. Gustavo Rivera of the Bronx said at the committee meeting before joining fellow left-leaning Democrats Julia Salazar of Brooklyn and Liu in voting in favor of moving her nomination to the state Senate floor "without recommendation.". 
Harris was not the only gubernatorial appointee who got approved Tuesday, but she was the most controversial. Activists have not penned harsh op-eds on Jackie Bray as commissioner of the Division of Homeland Security and Emergency Services, or Dr. Chinazo Cunningham as commissioner, Office of Addiction Services and Supports, but the political left did raise a ruckus over Harris. Progressives have not been able to block controversial nominations by Hochul any more than they could under her predecessor but the Harris nomination appears destined to stay on the list of grievances they have against Hochul as she runs for a full term in office. "Hochul has pledged to sweep in a "new era for New York," reads a Jan. 24 op-ed in The Daily News by two left-leaning activists. "If she truly wants change, she will appoint an independent DFS superintendent who will stand with working families – not one with a record of standing with the financial 'innovators' who are set to prey on them."