New York City
Where are your old council members now?
There is life after the New York City Council.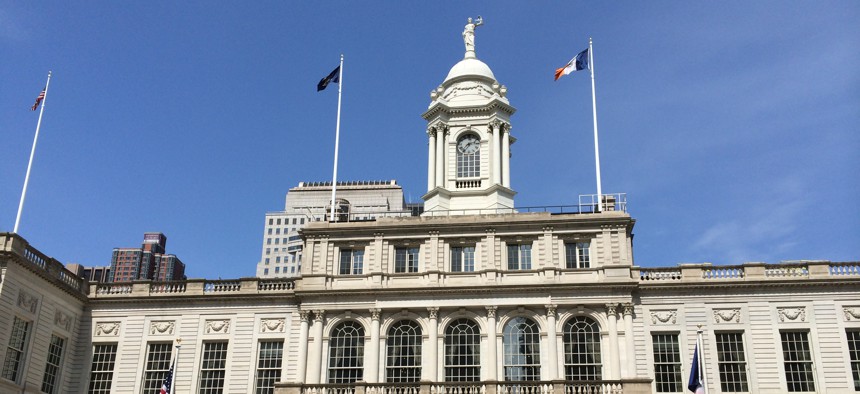 With all the excitement about the dozens of new lawmakers joining the New York City Council, the term-limited and departing members who left the council at the end of 2021 have gone a bit overlooked. 
Some of those members have joined Mayor Eric Adams' administration, others are in new elected offices, while even more are stepping back from political life for the time being. If you're wondering what your old council member is up to now, City & State has you covered.
This list will continue to be updated.
Brad Lander
The former council member from Central Brooklyn is one of several who rose to a higher elected office this year. Lander was sworn in as the city's comptroller after beating out a crowded primary field last year that included former City Council Speaker Corey Johnson and current Lt. Gov. Brian Benjamin. Lander's new position will have him staying close to City Hall, however. He's already appeared at press conferences with council members. 
Mark Levine
Mark Levine and Gale Brewer have effectively traded places. Levine won the Manhattan Borough President election last year – his new office just a stone's throw from City Hall – and Brewer left the borough presidency for a second tour in the City Council.
Antonio Reynoso
Former Council Member Antonio Reynoso has arrived at Brooklyn Borough Hall, and he's already making his mark as borough president by cracking down on parking around the building. Whether Reynoso will be sleeping at Borough Hall like his predecessor remains to be seen. 
Vanessa Gibson
Vanessa Gibson made history last fall when she became the first woman to be elected Bronx borough president. After four years in the Assembly and two terms in the council, Gibson is staying booked and busy as Bronx beep. 
Ydanis Rodriguez
Former chair of the City Council's Committee on Transportation, Ydanis Rodriguez was long rumored to be joining Eric Adams' administration in a transportation-related role. Late last year, Adams appointed Rodriguez as commissioner of the Department of Transportation, where he'll have the opportunity to build on initiatives he championed in the council, including pedestrian and cyclist safety.
Eric Ulrich
Adams – a former Republican himself – isn't just hiring Democrats like Rodriguez for his administration. Former Republican Council Member Eric Ulrich scored a gig with Adams too, serving as senior advisor to the mayor. 
Mark Treyger
The former chair of the City Council's Committee on Education, Mark Treyger must have aced his Adams administration entrance exams, seeing as he was named director of intergovernmental affairs for the city Department of Education.
Paul Vallone
The Vallone dynasty may not have a place in the City Council anymore, but it does in the Adams administration. Former northeast Queens Council Member Paul Vallone now serves as the deputy commissioner for external affairs in Adams' Department of Veterans' Services. 
Alicka Ampry-Samuel
Former Council Member Alicka Ampry-Samuel lost in the Democratic primary last June to Darlene Mealy, but it didn't take long for her to line up new prospects. The Daily News reported in September that Ampry-Samuel was slated to be appointed by President Biden as New York-New Jersey regional administrator for the Department of Housing and Urban Development.
Corey Johnson
Former New York City Council Speaker Corey Johnson – who once aspired to run for mayor and lost his bid for comptroller last year –  is now taking a turn for the private sector. Israeli electric vehicle charging company ElectReon announced that Johnson is joining as a strategic adviser, focusing on the electrification of New York City and state's vehicle fleets.
Jimmy Van Bramer
One of several former council members joining the nonprofit sector, Jimmy Van Bramer is now the chief growth and strategic partnerships officer at Girl Scouts of Greater New York. Van Bramer helped to form Girl Scouts Troop 6000, which serves girls who are experiencing homelessness. 
Stephen Levin
Greenpoint's former council member, Stephen Levin, is going green in taking over as chief executive officer of Solar One, a sustainability nonprofit. The organization manages Stuyvesant Cove Park and provides education and a workforce development program focused on sustainable construction.
Steven Matteo
Staten Island Council Member Steven Matteo resigned from his seat early, at the end of November, leaving to become CEO of United Activities Unlimited, a social services agency.
Bill Perkins
Former Council Member Bill Perkins was not term-limited, but left office after losing to Kristin Richardson Jordan in the Democratic primary last year. Perkins said at the time that he would retire at the end of the year.