New York State
WFP vs the machine take two
The Working Families Party is running a candidate against the Democratic pick in a Brooklyn special election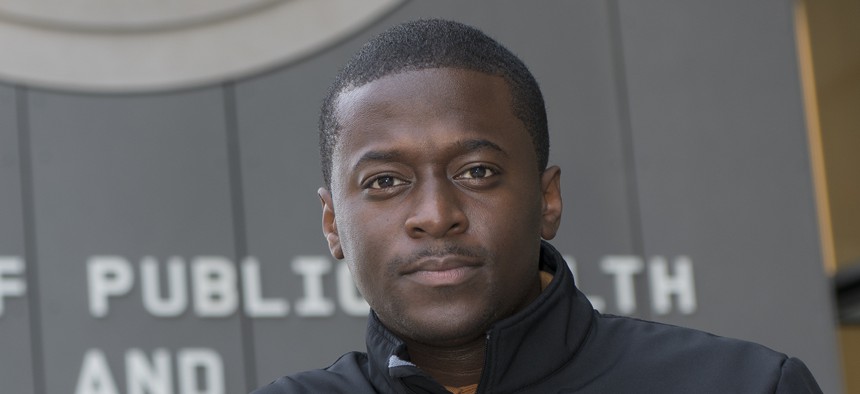 Another battle between opposing factions in Brooklyn is brewing around the Assembly seat recently vacated by Diana Richardson, a well-known critic of the Brooklyn Democratic Party. For the second time in about a month, Democrats and the Working Families Party are at odds in the borough, backing two different candidates for the March 22 special election. 
After a meeting of party officials last night, City & State exclusively learned that the WFP has decided to run Jelanie DeShong on its line against Brian Cunningham, who overwhelmingly won the Democratic Party line in a County Committee vote held on Sunday. "Brooklyn's 43rd Assembly District is important to us, as it's the district where Diana Richardson won her special election in 2015 on the Working Families ballot line," said WFP New York spokesperson Ravi Mangla in a statement. "We believe that voters deserve representation that is progressive, community-minded, with a long record of public service."
DeShong has a mix of left-wing and moderate bona fides. He worked for Public Advocate Jumaane Williams and counts progressive leaders like Brooklyn Borough President Antonio Reynoso and state Sen. Zellnor Myrie among his supporters – also, he most recently worked for Gov. Kathy Hochul and has the backing of Rep. Yvette Clarke. Cunningham, meanwhile, has worked for former City Council Member Laurie Cumbo and state Sen. Kevin Parker, and was a part of Michael Bloomberg's presidential campaign staff, so he comes with solid establishment and moderate credentials. 
In any other borough, two candidates like this likely wouldn't draw much attention – this is hardly the establishment versus socialist insurgent narrative that has become increasingly common in parts of the city. But in Brooklyn, Cunningham and DeShong represent the latest in a long history of proxy wars between opposing factions in the borough. 
In this case, it seems the fight is between Richardson, a vocal critic of the Brooklyn Democratic Party who endorsed DeShong, and Assembly Member Rodneyse Bichotte Hermelyn, who leads the Brooklyn Democrats who backed Cunningham. Members of the local Democratic committee met on Sunday to vote on who would go on their line in the special election and the outcome drew scrutiny from progressives and reformers. Edu Hermelyn, Bichotte Hermelyn's husband, and Sarana Purcell, a close ally, ensured that Cunningham got the support needed thanks to a large number of proxy votes they controlled. In other words, they were able to cast votes for committee members not physically present – and they had a lot of them.
The reformers have long called for changes to the proxy system, limiting the number of votes a single person could have. But with the system still in place, it has set up another showdown between the WFP and the Brooklyn Democratic machine following a similar one earlier this month. As an entry in a cold war between dueling Brooklyn factions – this time between Charles and Inez Barron and the party – the WFP backed Keron Alleyne against the party's pick of Nikki Lucas, who had a slew of other institutional support. On Election Day, Lucas won easily. 
This special election on March 22 represents a rematch between the WFP and the Brooklyn Democrats, and another chapter in the long story that is Brooklyn political rivalries. What's different this time is that DeShong has a little more institutional support from progressive power brokers in the borough than Alleyne – including a recent endorsement from the New York City District Council of Carpenters . And it's in a district where Richardson made history as the first state legislator elected solely on the WFP line – though in that race, no candidate had the Democratic line. When Cunningham and DeShong face off in a month, the third party hopes for history to repeat itself with a WFP victory. The winner of the primary will serve for the remainder of 2022, but the candidates are likely to face off again soon afterwards in the June Democratic primary.
Correction: This story originally misidentified Charles and Inez Barron.
Powered By
NEXT STORY: Eric Adams faces growing controversy over appointees with anti-gay pasts