Heard Around Town
Velázquez, Reynoso endorse reformist district leaders in yet another strike at the Brooklyn Democratic Party
The member of Congress and Brooklyn borough president called on party boss Rodneyse Bichotte Hermelyn to resign last year.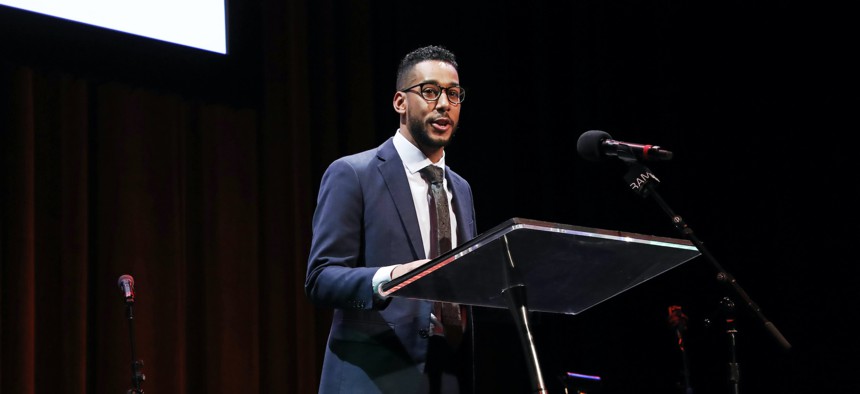 Rep. Nydia Velázquez and Brooklyn Borough President Antonio Reynoso are taking another strike at Rodneyse Bichotte Hermelyn's leadership of the Brooklyn Democratic Party, endorsing a slate of 20 district leader candidates who are hoping to change the direction of the county committee. The Brooklyn Can't Wait slate is an initiative of the New Kings Democrats, and possibly the progressive reformers' most ambitious attempt to take control of the party. The powers that be know it, and party players have filed petition challenges against most of the candidates in an attempt to prevent them from making the June 28 ballot. But as The City reported, some of these objections – for the even smaller role of county committee member – have allegedly been filed by people who didn't know their names were being used. New Kings Democrats plans to rally against the objections (and presumably party leadership) outside Brooklyn Borough Hall at 6 p.m. Monday. "This is the year we end the corruption in the Brooklyn Democratic Party," Reynoso said in a statement, shared exclusively with City & State. "Brooklyn Can't Wait to build a Democratic Party that respects and includes all Democrats."
Velázquez framed it as the culmination of years of work. "For decades, we have been railing against the Brooklyn machine," she wrote in a statement. "I am so happy that we finally have a diverse, boroughwide slate of reformers ready to deliver the Brooklyn Democratic Party we deserve – because Brooklyn Can't Wait!"
Sabrina Rezzy, a spokesperson for the Brooklyn Democratic Party – which still has its own powerful allies – called the effort "nothing but a power grab by limousine liberals, propagandizing as a movement for underserved Brooklynites. It's a shameful act to fragment the Democratic Party. The use of Borough Hall – the people's house – as a political prop reminds us of Trump's use of the White House as a convention prop. Don't be fooled."
Reynoso, Velázquez and other primarily North Brooklyn allies ramped up their criticisms of the chair last year, calling on Bichotte Hermelyn to resign, using an offensive statement made at a party meeting by her husband, fellow District Leader Edu Hermelyn, as the catalyst. Reformers aligned with New Kings Democrats almost won some changes to the party's structure they'd been looking for in 2020, but it was all undone after a 26-hour meeting. Bichotte Hermelyn's control of the party remains tenuous, especially in these lower-level roles. Her aide, Rezzy, is running for district leader far from where she lives, The City reported, because the incumbent Joanne Seminara wasn't sufficiently loyal to the party.
Powered By
NEXT STORY: A mass shooting and the lieutenant governor steps down