New York State
Judge upholds Assembly lines in redistricting challenge, June primary to proceed
Steuben County Judge Patrick McAllister ruled on Wednesday that there was not enough time to redraw the Assembly lines ahead of the scheduled primary election date.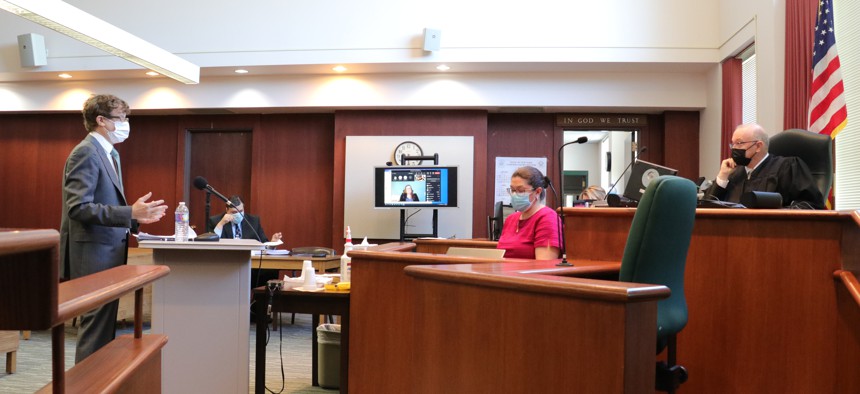 The state Assembly maps will stay intact, Steuben County Judge Patrick McAllister ruled Wednesday in response to legal filings from two men who were seeking a redrawing of the lines.
Citing the tight timeline between now and the scheduled June primaries, McAllister wrote that "since the court has received no potential maps with regard to new Assembly lines it would almost assuredly mean that the new maps could not be in place by May 20th." That is the deadline McAllister set for both the state Senate and congressional maps – which were deemed unconstitutional and the latter gerrymandered by the State Court of Appeals last month – to be redrawn by a special master. 
McAllister noted that "in a rare show of bipartisan agreement" the GOP-backed petitioners in the case, along with lawyers for Democratic state leaders, also agreed that it was too late to redraw the Assembly lines. 
McAllister previously ruled in March that the Assembly maps, along with the congressional and state Senate lines, were drawn in violation of the constitution, but the decision was essentially overruled by the State Court of Appeals, which did not address the Assembly maps in its April ruling. Following the high court's decision, activist Gary Greenberg and Gavin Wax, the president of the New York Young Republican Club, filed court challenges to have the Assembly maps tossed as well. 
In another redistricting ruling on Tuesday, federal court Judge Gary Sharpe declared that the congressional primaries must be held on August 23, the scheduled date for the state Senate primaries. Sharpe was responding to a legal action filed by national Democrats – in what was referred to as a "hail Mary" by another federal judge last week – to uphold the congressional maps.