Heard Around Town
Maloney opens Upper West Side campaign office – across the street from Nadler's
The two incumbents, who are now opponents, are facing off on West 72nd Street.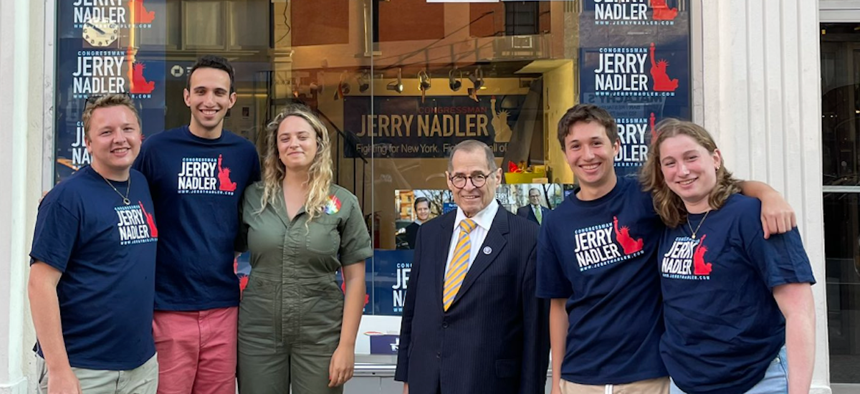 The redistricting special master forced Reps. Carolyn Maloney and Jerry Nadler into the same congressional district spanning the middle of Manhattan from the Upper East Side to the Upper West Side. But no one forced them to share West 72nd Street.
Nadler's folks got a surprise this week when they saw the storefront across the street from their Upper West Side campaign headquarters transformed into Maloney's mission control. Nadler staffers said they can literally see into their rivals' HQ from theirs.
"We welcome Carolyn Maloney to the West Side. While she's here, we encourage her to grab a bite to eat at Barney Greengrass, where she'll feel a whole lot of grassroots energy for Jerry Nadler," said Nadler campaign manager Julian Gerson – not so subtly referencing the New York Times story where Maloney couldn't recall the name of the iconic Upper West Side delicatessen (which is staying neutral in the race).
"We're continuing to grow our support on the West Side, so we go where the votes are," Maloney said in a statement to City & State. "I'm excited by the progressive energy on the West Side, as I have been on the East Side."
Team Carolyn is occupying the former doggy day care storefront that last year hosted Manhattan district attorney candidate Tali Farhadian Weinstein's campaign office. Team Jerry took over a shuttered children's clothing store.