This Week's Headline
Entering the final days of the primary campaign and Adams sledgehammers a dining shed
Rounding up the week's political news.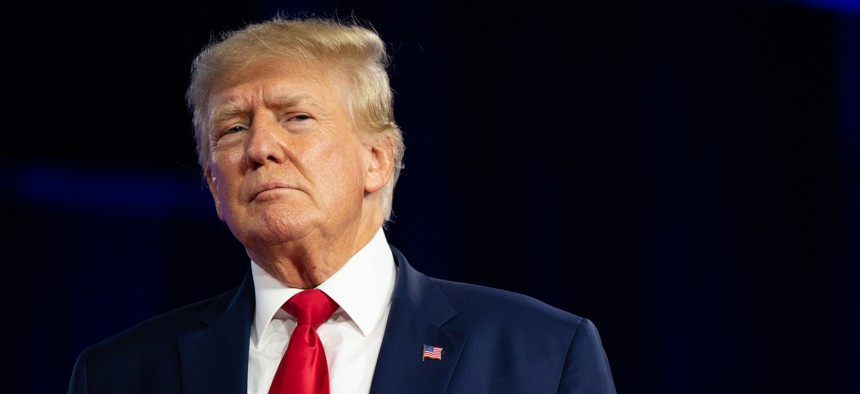 Many New Yorkers received a well-researched reminder by ProPublica that apartment hunting in the city is akin to entering the innermost circle of hell. The story – which cites racoon invasions, human feces on lobby floors and flooding as just some of an apartment hunter's foes – outlined how renters can investigate their next apartment like a reporter. The info is especially timely – New York City rents hit an all-time high in June, reaching an average of $3,500 a month. Long lines of people outside a tiny apartment has become an increasingly common sight. And that's just for securing a home – what about the obstacles that pop up once a lease is signed, including unresponsive landlords, exploitative building owners, faulty power lines and other unsafe living conditions? It's important to note too that low-income tenants and people with disabilities face far greater challenges in all of this. Still, while sharing these tips won't fix the housing market, perhaps it can make a difference for some people. Read on for other important takeaways from this past week.
Trump's vendetta 
In bizarre posts on Truth Social, former President Donald Trump claimed to have endorsed Rep. Carolyn Maloney in the 12th Congressional District and 10th District candidate Dan Goldman – the man who helped impeach him the first time around. The former president heaped lavish, sarcastic praise on both candidates describing Maloney as "kind and wonderful" who will always "support me no matter what I do," and Goldman as "highly intelligent" and someone who would assist Republicans in defeating "the Radical Left Democrats." While many in the political world recognized the endorsements as Trump's attempt to get back at two of his foes, candidates Yuh-Line Niou, Jo Anne Simon, Mondaire Jones pounced. The former president's endorsement wasn't the only one that got people talking: The New York Times released its long-awaited congressional endorsements about a week ago, spurring backlash after selecting three white men – Reps. Sean Patrick Maloney and Jerry Nadler, and Goldman. New York City Council Speaker Adrienne Adams endorsed Carlina Rivera in the 10th District.
Final campaign days
With the Aug. 23 primary less than a week away, it's crunch time for candidates in a slew of competitive contests as they make last-ditch efforts to sway voters. Early voting began on Aug. 13, though turnout was low so far. Polling showed Nadler had pulled ahead in the 12th District, with 43% of likely Democratic voters. With 24% support, Maloney could face an uphill battle against her colleague. One of the methods she deployed to try and make up some ground was to send nearly 26,000 letters to constituents, which had some ethics experts questioning whether she crossed a line due to a House rule that prohibits members from sending mass communications within the 60 days before a primary. Meanwhile, Goldman remained the front-runner in the 10th District with strong polling and coveted endorsements. This spurred his opponents to turn up the pressure on him during their final televised debate. Following the release of the Times endorsement, progressive candidates Jones and Niou teamed up at a press conference to express their concern about the threats that the moderate Goldman could impose on the country. And people were also paying attention to a special election in Hudson Valley, where two high-profile candidates are vying to seize the 19th Congressional District swing seat last held by Democrat Antonio Delgado, who gave it up to serve as lieutenant governor. Whoever wins will be in office for only a few months, but the outcome is expected to offer insight into whether Democrats should expect a Republican wave in November.
Adams strikes at outdoor dining
It's not every day that a mayor puts on a hard hat and drives a sledgehammer into the side of a once-populated structure. Yet in the kind of slightly unusual photo op he seems to relish, New York City Mayor Eric Adams helped knock down an abandoned restaurant shed in Manhattan. He was taking the first swing in a new city initiative to demolish deserted sheds. Outdoor dining has been a COVID-19 pandemic staple over the past two and a half years. The structures – which range from simple, wooden structures that look as if a good gust of wind could blow them down to elaborate establishments decked out in flowers and lights – have helped struggling restaurants remain open and ensure that thousands of employees could keep their jobs. But as cases have decreased and the restaurant industry has recovered, a citywide debate has resumed over the longevity of the outdoor dining program. Like many New Yorkers, Adams has defended outdoor dining and said it should become a permanent part of city life. It's the "blight and disorder" at some sheds that the mayor was taking a swing at.