Heard Around Town
Jerry Nadler, Carolyn Maloney neck-and-neck in interest group's poll of the 12th Congressional District
A Slingshot Strategies survey for the Indian American Impact Fund found 19% of voters are still undecided.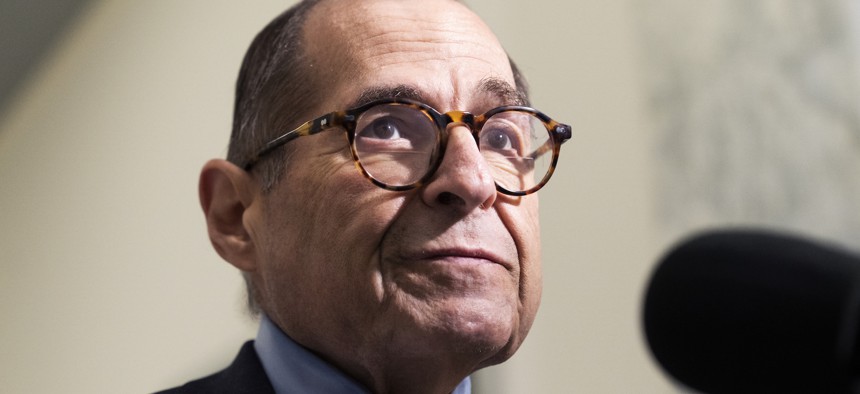 Ahead of the televised debate this evening among Reps. Jerry Nadler, Carolyn Maloney and attorney Suraj Patel, a new poll of the 12th Congressional District primary from an Indian American political group that has endorsed Patel has the two incumbents nearly tied and the challenger still a factor, with one out of five voters undecided. Nadler had the lead, with 29% of very likely voters saying they'd vote for him, while Maloney was close behind with 27%. Patel had support from 20% of respondents, while 19% said they were undecided. Another 5% said they would support the fourth candidate in the race, Ashmi Sheth. 
Respondents were asked which candidate they would vote for, after being asked if they would prefer "a fresh voice with recent successes and new innovative ideas to benefit the district," or "someone who has been in office for three decades with extensive experience and seniority." Among respondents, 58% of voters picked the former, a profile fitting Patel and Sheth, while 28% picked the latter, which fit Nadler and Maloney. Meanwhile, 14% weren't sure.
The poll of 600 likely Democratic voters was conducted online for the Indian American Impact Fund by Slingshot Strategies from Aug. 3-5, and respondents could participate in English or Spanish. The margin of error was 3.9%. All individual polls should be taken with a grain of salt, especially ones done for a client like this. An Aug. 1-2 Emerson College Polling/Pix11/The Hill survey had Nadler leading with 40% of support, Maloney at 31% and Patel at 11%, with 17% undecided. A late July Patel internal had Nadler and Maloney at 31% each, and Patel at 25%.