On Long Island, a supposedly safe Democratic district is still reeling from the 2021 red wave
The open race to replace Rep. Kathleen Rice lays bare Democrats' vulnerabilities – and divides.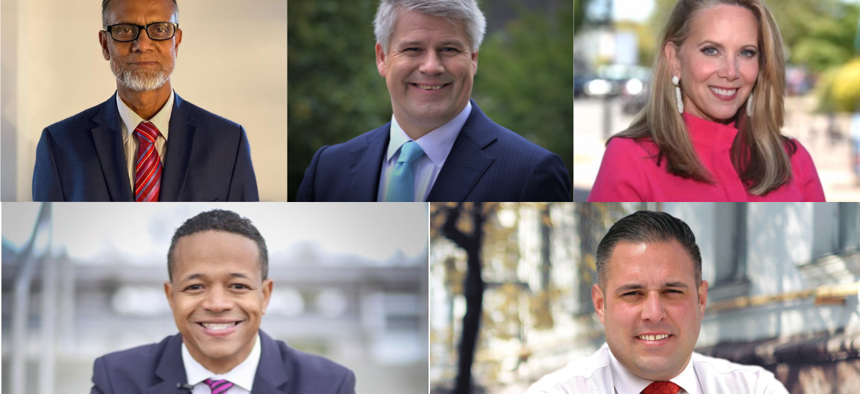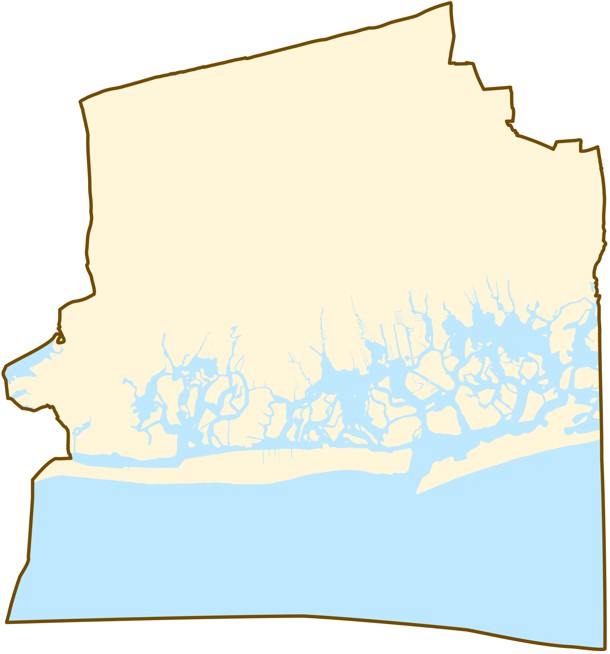 During the Trump era, Democrats dominated the suburbs, a dynamic which fueled the Party's 2018 takeover of Congressand allowed Joe Biden to defeat Donald Trump. But those gains evaporated in the 2021 off-year elections. In New York, Democratic incumbents were swept from power on Long Island. Nassau County Democrats fared particularly poorly – then-County Executive Laura Curran lost her reelection bid, and the GOP routed the Democratic nominee for district attorney. 
With the retirement of Democratic Rep. Kathleen Rice, the race for an open seat in Long Island's 4th Congressional District will test whether Republicans can cement their recent political gains in a Democratic leaning suburb. The district is anchored in western Nassau County, and unlike other congressional maps, the boundaries came out relatively unchanged from court-ordered redistricting.  
According to some indicators, this should not be a swing district come November. Joe Biden won the district by more than 14 points in 2020. Newsday reported in March that since 2016, no county outside of Manhattan has lost more Republicans than Nassau. Democrats have a large voter registration edge in both the county and district. "I don't think that when you do the pluses and minuses of all the countervailing forces that you could call this race a toss-up," said Larry Levy, executive dean of the National Center for Suburban Studies at Hofstra University. 
And yet… Biden's sagging approval ratings, coupled with high inflation and an energized Republican base are thought to make the general election much closer than expected. And, with intraparty tensions over major endorsements in this race, the Democratic Party remains fragmented in the wake of their 2021 drubbing.  
"It's certainly competitive. It certainly will be competitive. And I think that two years ago, you would not have thought that possible," Levy said. 
Democratic drama colors primary campaigns
Four Democrats are vying for a chance to succeed Rice in the Aug. 23 primary. Former Town of Hempstead Supervisor Laura Gillen has Rice's blessing and is emphasizing reproductive rights. Malverne Mayor Keith Corbett is touting his bipartisan appeal in the conservative village. Nassau County Legislator Carrié Solages promises to turn out voters in his faithful legislative district. Elmont doctor Muzibul Huq's campaign most likely hasn't gained enough momentum to be competitive. 
Gillen leads in fundraising, according to most recent filings, and an internal campaign poll conducted this month found she was far ahead of her opponents. The data, shared by Gillen's campaign, showed Gillen with roughly 47% of the vote, 37 points ahead of her nearest competitor, Solages, who had 10% of the vote. Corbett had 5% of the vote, and 39% of those polled were still undecided.
Gillen has also secured the endorsement of the incumbent, Rice, along with House Democratic Majority Leader Steny Hoyer, House Democratic Caucus Chair Hakeem Jeffries and a slew of key liberal groups including 32BJ SEIU and New York League of Conservation Voters. 
But in the spring, as Democratic candidates announced their intentions to run for Rice's seat, fissures emerged among Long Island party leaders on whom to support. In March, Nassau Democratic Committee Chair Jay Jacobs, who also leads the state Democratic Committee, sent an email to party donors asking them to hold off on supporting candidates they may have long standing relationships with until they spoke with him. 
The letter earned a rebuke from Rice, who said on Twitter, "No wonder Democrats in Nassau County lose with this kind of leadership." 
A few days later, Jacobs told Newsday Gillen "would have a very tough time winning in this congressional seat, given what I know about the voters and the opposition that she would have." At the time, Jacobs touted the candidacy of Corbett, the Malverne Mayor and law chair of the county Democratic Committee. 
In a call with City & State, Jacobs downplayed the spat. "I haven't ever listed my support. I have not endorsed anyone," he said. He said polling showed Gillen leading the Democratic primary. And that while he believes Gillen is a "tougher" general election candidate for Democrats, he said that "if she wins the primary, we'll all be working to see to it that she wins." 
In an increasingly diverse district, turnout is the key variable
During the 2000s, the diversification of Nassau County, aided by Republican corruption scandals, helped Democrats begin to overcome a vaunted GOP political machine. The 4th District as it's drawn now is just over half white, 16% Black, 7% Asian and 22% Latino.
In 2017, Gillen won the race for Town of Hempstead supervisor, the first Democrat to do so in 112 years. Then Democrats won a slew of state Senate races in 2018, helping the party retake the state Senate. Gillen narrowly lost reelection in 2019. 
Democrats' gains came crashing down in the 2021 red wave. The losses led to finger pointing among Democrats. Others cited low turnout and lack of effort to motivate the Democratic base – many fewer Democrats voted compared to Republicans, despite Democrats' voter edge of 100,000 people.  
The party is now at its lowest point of power in Nassau County since the 1990s – controlling no countywide offices or supervisorships. The fallout from those deep Democratic losses shadows the race to replace Rice, as candidates debate who can win.
Party insiders expect weak turnout for the Aug. 23 primary and say it could be a wild card. In 2014, the last time the 4th District had an open seat, just 13,561 Democrats voted in the primary. As of June 2022, there's roughly 230,000 active Democrats registered to vote in the 4th District. In last month's gubernatorial primary, roughly 14% of Nassau County Democrats participated in the election. 
A party insider with knowledge of the campaign who spoke on the condition of anonymity laid out what they believe to be the pathway to victory for the candidates. 
"Who triumphs?," asked the strategist. "Is it going to be the candidate with the most money and the name (recognition)? And that's Laura. Versus the person with, it would appear, … the party support, which is Corbett," they said. "Or do you have the possibility that Carrié Solages, with a very low turnout, is able to mobilize his (legislative) district to come out and provide enough votes?" 
Solages, who is Haitian American and whose sister is Assembly Member Michaelle Solages, is banking on the loyalty of his base. His legislative district entirely overlaps with the new 4th Congressional District, and Solages noted the growth of the Haitian American population in Nassau County.
"I saw the poor turnout last November, and I said we could do better than that," Solages told City & State. "People want a real campaign. They want to see someone earn their vote, and that's what I'm doing. I'm walking door to door. I've knocked on over 6,000 doors." 
Competing visions for the Party
Gillen said voters are motivated by the recent rollback of abortion rights and threats to democracy, concerns she can speak to from her political and personal experience. 
"What I'm hearing from voters is they're concerned about our democracy. They're concerned about the loss of women's right to autonomy over their own body, which I think I'm uniquely qualified to be an advocate for as the only woman in this race."
Corbett, the Malverne Mayor who is also law chair of the Nassau County Democratic Committee, has cited his election in a traditionally Republican village as a selling point to voters. And he believes his past work on Democratic campaigns bolsters his party bonafides. But he has focused on appealing to the center. Corbett has been endorsed by a bevy of localofficials including state Sen. John Brooks, state Sen. Kevin Thomas and Freeport Mayor Robert Kennedy.
"I represented Barack Obama, I represented Joe Biden's campaign. You can't get more Democratic than me, but we've got to get back to compromise and to the middle," said Corbett. "The fact of the matter is our party right now has a branding problem." 
"Not only am I going to win the primary, not only am I going to go to Washington," said Corbett "But we're going to actually stand up, put our shoulders back as Democrats, be proud of the true Democratic platform, not this leftist, socialist contingent that's trying to infiltrate this party, and we're going to ensure Americans know that we're fighting for them."
When asked if running to the right or center was mimicking a strategy from Curran's 2021 County Executive race, Corbett said the campaigns cannot be compared. "I'm not going to get into why she lost. That's a whole other article. But I don't think it has anything to do with the politics of the election," Corbett told City & State. 
Solages said he was motivated to run for Congress in part due to Democrats' poor performance in 2021. The five-term legislator believes his position representing unincorporated hamlets and record delivering constituent services will be a boon in a lower turnout primary – and the general election.   
"People are tired of that same mold, Laura Curran, that mold. That's why she lost. People are tired of that," he said. "That moderate Democrat that thinks that they could just raise a lot of money and hire people from out of state to run their campaigns."
Whoever wins the primary will face the same conundrums of prior Democratic campaigns, weighing the combination of voter persuasion and base mobilization. 
Levy noted that long term demographics appear against Republicans in Nassau. "Trump plays in a lot of precincts in Suffolk but many fewer in Nassau," Levy said. But in the short term the GOP can still hold onto power. "The same forces that cost Laura Curran and Todd Kaminsky are still pretty much in play."