Heard Around Town
Politicos to host a fundraiser for hurricane relief, while awaiting a decision on the Somos conference in Puerto Rico
Assembly Member Maritza Davila, a leader of the Somos conference, is visiting the island this week.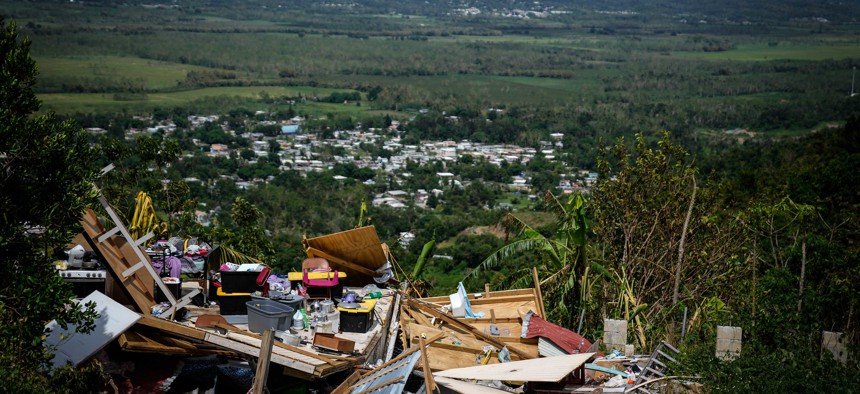 Organizers of the annual Somos conference still haven't decided what the November beach junket just outside of San Juan, Puerto Rico, will look like this year, after Hurricane Fiona flooded parts of the island and knocked out power and clean water for countless residents – but allies are raising money for the relief effort. Assembly Member Maritza Davila, chair of the Puerto Rican/Hispanic Task Force and a key conference organizer, told City & State she would fly to the island for three days starting Wednesday to assess the situation and meet with partners "to make an educated decision." 
Volunteer work is always a small part of the five day event, but Somos may do more this year – while considering the fact that photo-ops with politicians holding shovels doesn't help much. What does help is money, according to a source familiar with discussions, so with contractual obligations and the desire the keep the island's tourism economy from collapsing, the conference is all but guaranteed to go on from Nov. 9-13 – with even more hand wringing about the optics of hobnobbing around the El San Juan bar than usual.
The 2017 conference was canceled, and replaced with a fundraising dinner in Queens, following Hurricane Maria, but a repeat is unlikely, given that Fiona did not devastate the north side of the island, including San Juan, as much. 
In the short term, there's a pre-Somos fundraiser for hurricane relief Tuesday night at an East Harlem cafe, organized by HZQ Consulting and Brown & Weinraub – with City & State as one of the many co-sponsors. "This was going to be a cigar event in Puerto Rico," said HZQ's Corey Ortega, but they decided to pivot. Dozens of political insiders and electeds, including City Council Speaker Adrienne Adams, are expected to attend, with proceeds from the $100 tickets going to Somos to disperse for relief in P.R. and the Dominican Republic.