Albany
Who wants to be the new health chair?
A Dick Gottfried-sized hole will be left in the Assembly Health Committee and several members are hoping to fill it.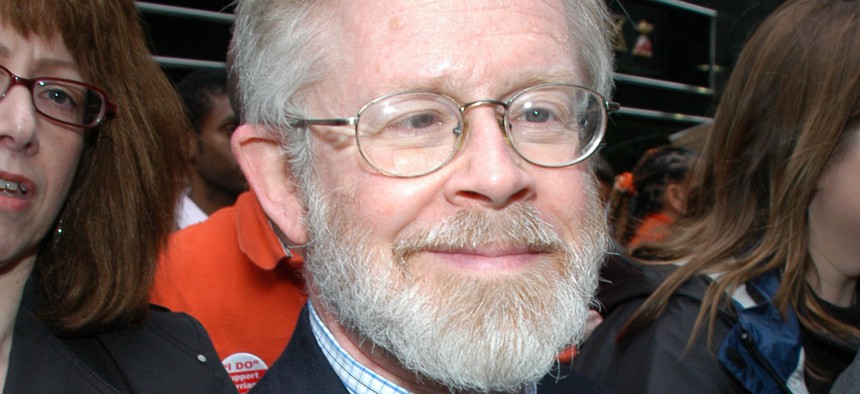 Assembly Member Richard Gottfried's retirement will leave open the powerful Health Committee chairmanship for the first time in 35 years, the jockeying to replace him is well underway. People expected his exit, giving interested members more time to start making their case. But other powerful committees including the Housing Committee suddenly found themselves in need of new chairs after several surprising election night losses. 
Several Assembly members have been eyeing the Health Committee. At the top of the list are likely Assembly Members Amy Paulin and Andrew Hevesi, multiple sources told City & State at the annual Somos conference in Puerto Rico. Both are high-ranking members of the committee already with years of seniority under their belts. Paulin has the reputation as an incredibly effective lawmaker, regularly getting a large number of bills passed every year. She also has the support of the outgoing Gottfried, who told City & State on Election Day that he expects her to get the position. But if Hevesi gets the role, he would create a family tradition; his father, former New York City Comptroller Alan Hevesi, chaired the Health Committee when he was a member of the Assembly. 
Also in the mix are Assembly Members Karines Reyes and Michaelle Solages. Reyes is a nurse and would bring uniquely relevant experience to the position as a medical practitioner. Some in the health care advocacy space have lobbied for her, but her junior status means her shot is slim. Solages, meanwhile, heads the Black, Puerto Rican, Hispanic and Asian Legislative Caucus, which has increased her presence in the large chamber. 
For the Housing Committee, few if any would have predicted Cymbrowitz's election night loss, so the pre-election jockeying did not take place. But that doesn't mean that potential replacements jumped on the opportunity once it became clear that Cymbrowitz would not return. According to one source, Assembly Member Linda Rosenthal has expressed interest in taking over the committee. She is one of the most senior members of the Housing Committee, which could make her a natural choice. 
When asked about these and other open committee chairmanships, Assembly Speaker Carl Heastie would not comment on who he may be considering. "There are great members who will chair those committees," Heastie told reporters at Somos. "I don't know who they are yet, but I'm not concerned that there's not an extraordinary group of people that could fill those roles."