Awaiting Trump indictment, libraries on defense and a cow on the run
Rounding up the week's political news.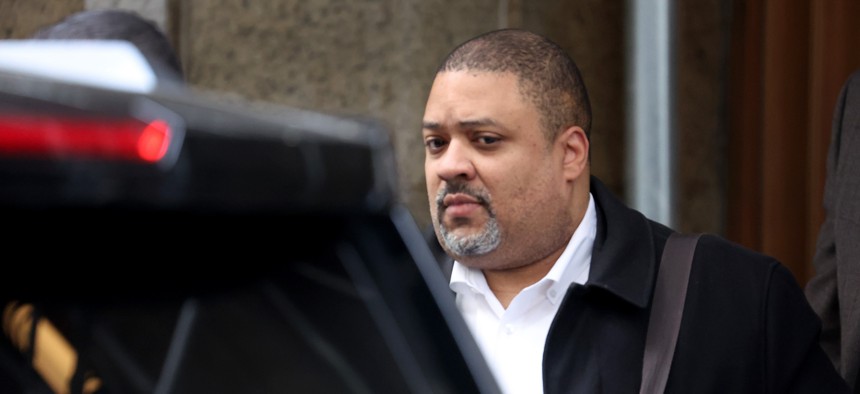 Making a mad dash away from a nearby slaughterhouse, a cow ran down the streets of Canarsie, Brooklyn on March 21, pseudo cattle wranglers hot on her heels. Capturing her appeared to be truly a group effort. Footage from the scene showed an employee from a local pizza shop waving his apron wildly, pedestrians joined in the chase – at one point a man attempted to grasp the escapee's tail as she soared past. Nearby cars also crept forward slowly, giving the fleeing cow a wide berth. Her flight for survival wasn't in vain – while she was eventually recaptured, the latest word is that she'll live at Skylands Animal Sanctuary in New Jersey going forward. Read on for more of the week's biggest news.
Bragg in the spotlight
Manhattan District Attorney Alvin Bragg was catapulted into the national spotlight after news broke that former President Donald Trump could soon be indicted by a grand jury investigating hush money payments to a porn star. If it happens – as is increasingly likely – he'd be the first prosecutor to indict a former president. That's a lofty, but perilous distinction. Bragg has already faced second-guessing, questions, and weathered a barrage of attacks from Trump, who has denied all wrongdoing. New York City meanwhile has braced itself for the potential fallout of a Trump indictment. The New York City Police Department set up barricades outside Trump Tower and Manhattan Criminal Court. Members of the force have also been directed to be in uniform and prepared to mobilize if need be. Other security groups have also met to discuss the best strategies. So far the number of people who've turned up to protest Trump's looming indictment has been fairly feeble. Demonstrators who want him indicted have so far outnumbered MAGA supporters.
Bloomberg and the budget 
Budget negotiations are in full swing in Albany and Gov. Kathy Hochul is getting a little help from the outside. A nonprofit called American Opportunity – which has ties to the Democratic Governors Association – has been sending a flurry of mailers, social media campaigns, and televisions ads centered on her budget proposals. Their backer? Former New York City Mayor Michael Bloomberg. He's bankrolled the group to the tune of $5 million. Their emerging alliance is perhaps an unexpected one. Bloomberg didn't donate to Hochul's 2022 campaign, nor has he been vocal during recent arguments over policy. Whether his support now will help get her budget proposals across the finish line remains to be seen. When asked by reporters yesterday, Hochul sidestepped specifics about the money, saying she's grateful to have support.
Summer Rising – a newish take 
Summer Rising, New York City's sprawling free summer school program for public school students, is getting a bit of a refresh. The program will again be open to 110,000 children although it'll no longer be offered on a first come, first serve basis. Enrollment last year led to a mad rush of parents scrambling to sign their children up – so much so that nearly every single school site was filled within a week of applications opening up. In response to parental concerns, families will now be able to rank which school sites they prefer and will be able to sign up any time throughout the enrollment period. New York City officials suggested that a lottery system might be in place during a City Council hearing, although authorities have yet to confirm whether that will be the case.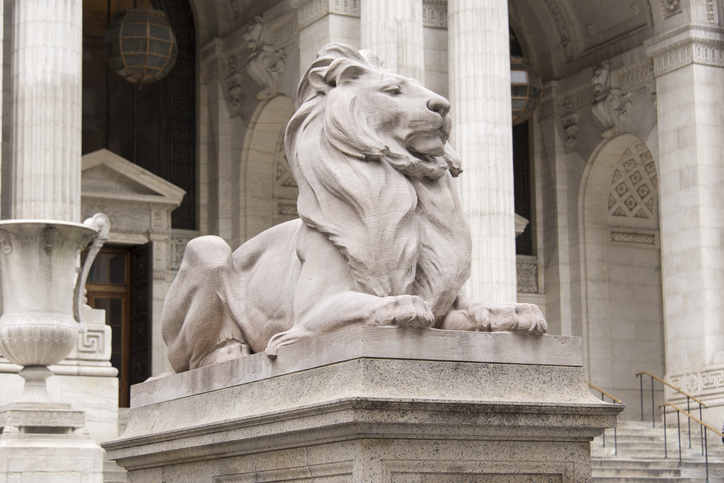 Libraries on the line
Would the New York City public library system be as powerful of a resource if it closed on Saturdays, restricted weekday hours, and cut educational programming? Probably not – the city's branches have long been a critical resource hub for low-income New Yorkers in particular. Leaders from the New York, Brooklyn and Queens library systems fear those changes may lie ahead in the near future. In recent days, their concerns about New York City Mayor Eric Adams' proposal to cut their budgets by more than $36 million next fiscal year have taken center stage. Library leaders rallied against the plan last week, arguing that the cuts would severely impact the systems' ability to provide services to New Yorkers during a moment of high demand. It's not all doom and gloom. Many members of the New York City Council are sympathetic to the cause, including Council Speaker Adrienne Adams.  There are allies on the ground too. A recently unfurled campaign opposing the cuts garnered over 30,000 letters to City Hall in a single week.