This Week's Headline
Settlement for George Floyd protesters, the fate of outdoor dining and Ida victims uprooted
Rounding up the week's political news.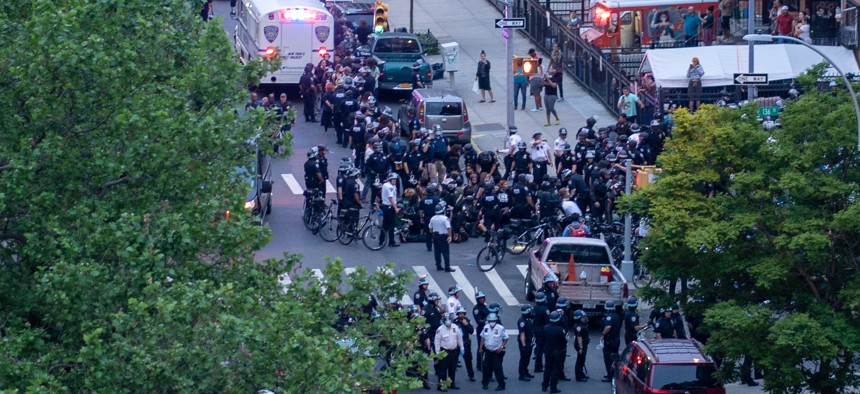 Look. New York City needs as many public restrooms as it can possibly get. It's a well known fact that the the city's roughly 1,400 facilities are hardly enough to meet the needs of 8.4 million New Yorkers – and millions of tourists too of course. Well, five parks will soon get some relief. The Department of Parks and Recreation is preparing to roll out kiosk-like bathrooms in each borough through a pilot program aimed at building more restrooms at a fraction of the traditional price. With that being said, the five Portland Loo toilets, which are made by a company based in Oregon, cost roughly $185,000 each. The project's total budget is apparently $5.3 million. That's no small number, but consider that the proposed sites don't currently have a restroom. Think about all the families who use that park, locals who walk past on their way to work. Bathroom access is an essential part of building a more equitable society. Read on for more of this week's biggest news.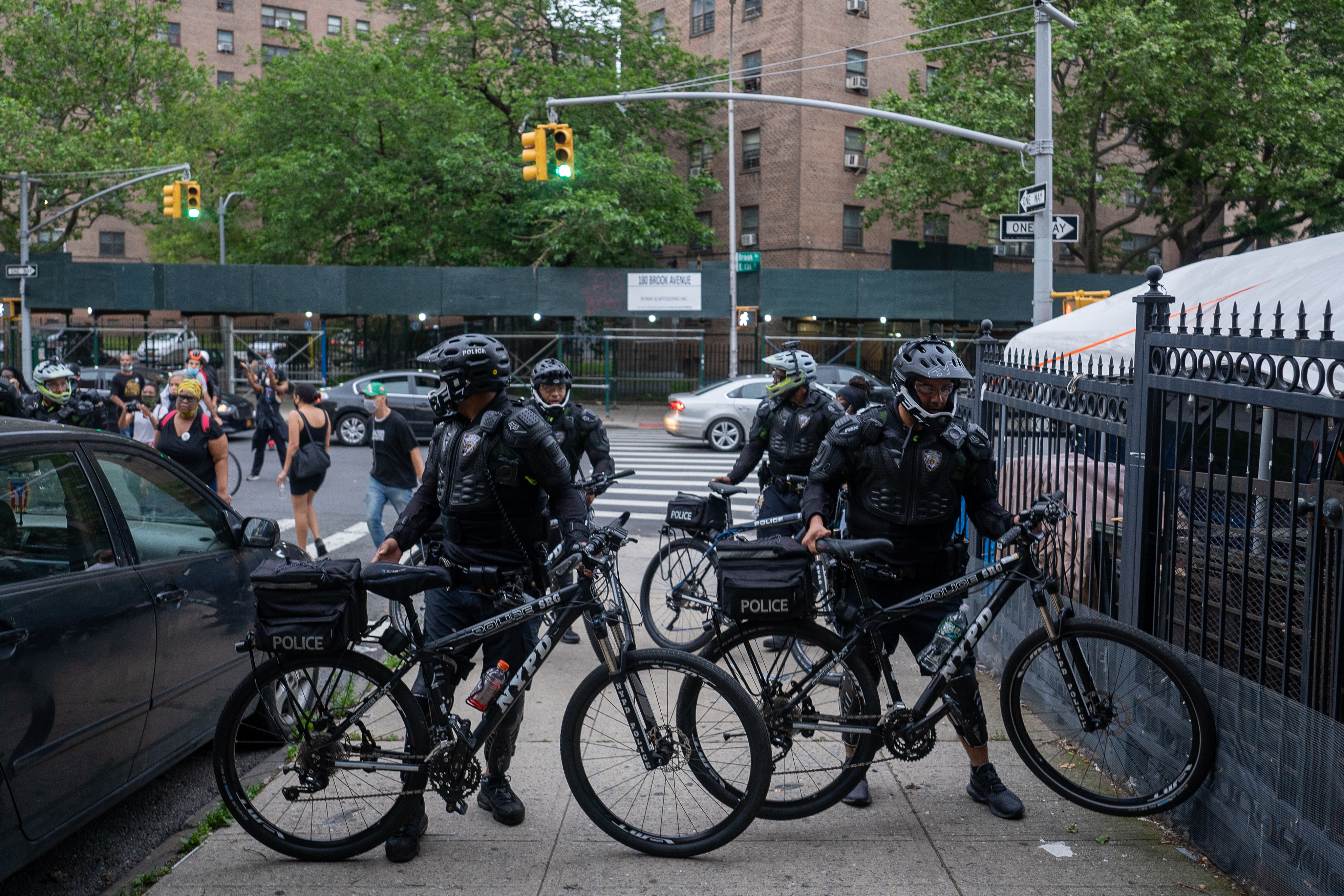 A record sum 
It was summer of 2020 and hundreds of people marching through the Bronx to protest the murder of George Floyd had no idea what was coming. As the evening rolled forward, New York City Police Department officers surrounded the protesters, trapping them. They also hit protesters with batons and a flurry of pepper spray. Over 300 were arrested. Now, many of those individuals may receive $21,500 through a class-action lawsuit against the city. On March 1, after two years of litigation, the city and the police department agreed to fork over millions to those individuals for the violent "kettling" police unleashed June 4, 2020. The collective sum could cost the city somewhere between $4 and $6 million if the federal judge approves the settlement. Protesters' lawyers have described the city's settlement as historic, explaining that it's among the highest amount ever paid per person who was part of a mass arrest.
Hochul on housing
This past week brought some interesting developments on the housing front. While some Republican lawmakers have been very vocal about their opposition to Gov. Kathy Hochul's plan to make New York's suburbs build more housing, actual voters aren't actually nearly as against the idea as their elected officials, according to a new poll. The poll found an unexpected wave of support for the governor's proposal in Westchester and Putnam in particular. The governor's proposed housing plan is aimed at creating 800,000 new homes over the next decade as the state faces a dire housing crisis. It calls for every part of the state to help meet that goal by hitting new housing targets – suburbs included. Since rolling out the plan, she's been criticized by some Democrats and housing advocates, however, for not doing enough to protect New Yorkers facing high rents. When pressed last week about whether she will support a legislative effort to cap annual rent increases and stop landlords from being able to evict their tenants without "good cause," Hochul signaled she might not be supportive.
Ida victims uprooted – again
Around 70 families who were forced from their homes when remnants of Hurricane Ida swept across the city in August 2021 were once again forced to pack up and restart elsewhere. The city, aided by members of the NYPD outfitted in tactical gear, gradually pushed them out of the downtown Manhattan hotel they'd stayed in for the past couple of months. According to the city, all families had until Tuesday, March 28, to leave the hotel because the money from the Federal Emergency Management Agency bankrolling their stay had run out. Families who didn't have anywhere else to go were reportedly offered a place to stay in the city's homeless shelter system. Some managed to swiftly get a spot back in permanent housing. Some said they'd be staying with friends. Others said they'd be sleeping on the subway.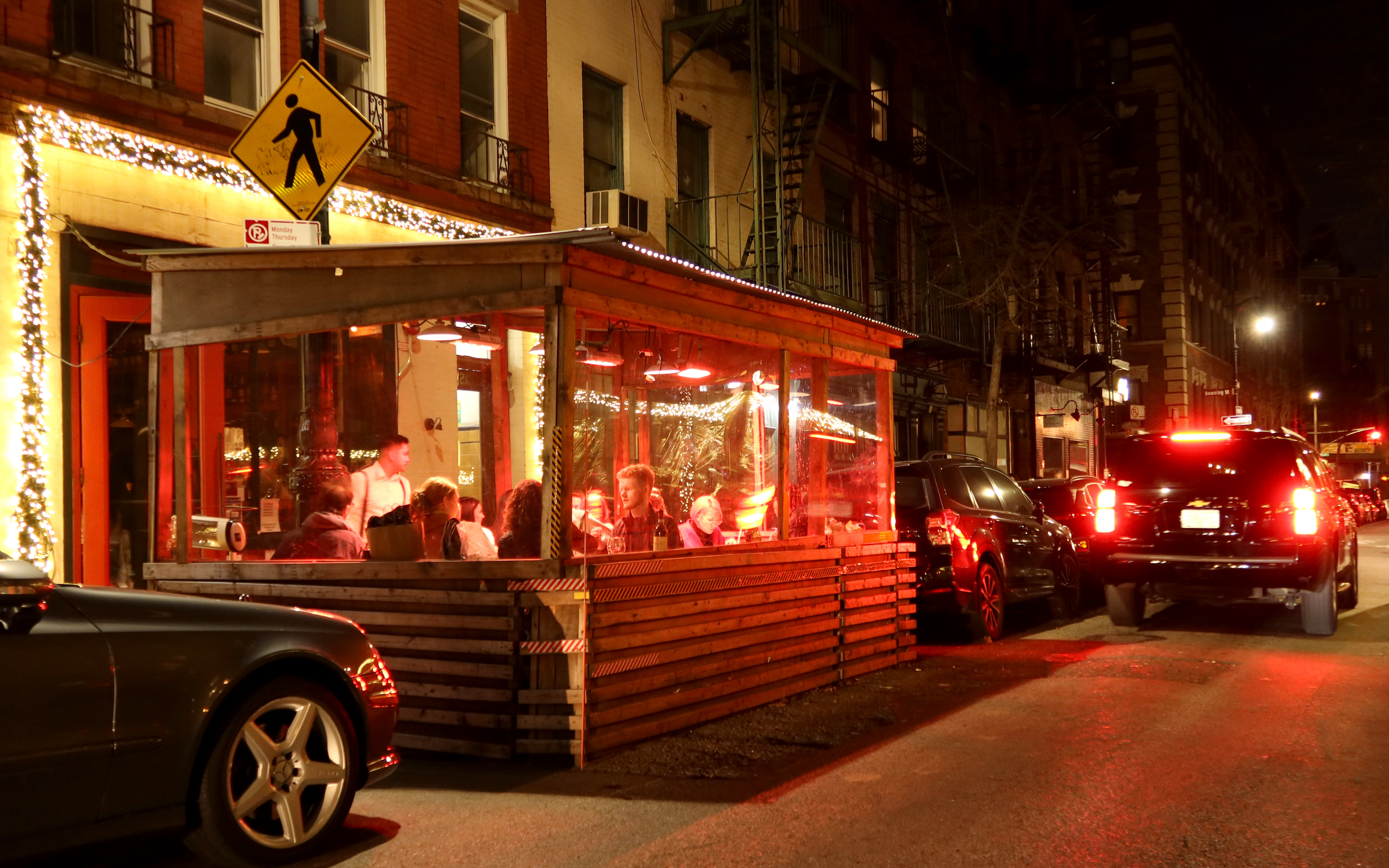 Seasonal streeteries
Since outdoor dining first became a thing around the beginning of the COVID-19, people have been debating its merits. The outdoor dining sheds in particular have been under a great deal of scrutiny, with many lauding the concept for how it aided restaurants and utilized public space and others describing them as eyesores and complaining that they take away parking. The New York City Council now has a plan. Sources told Streetsblog that members plan to make the city's outdoor dining program permanent with a catch – outdoor dining sheds on streets would become seasonal. If passed, that would mean that restaurants would need to dismantle their structures during the winter. The restaurant world and supporters of outdoor dining were quick to push back against the proposal, arguing that businesses would suffer as a result. Smaller restaurants with less resources in particular would bear the worst of that impact.