Nonprofits
Exclusive: New report finds nonprofit leadership in NYC metro area dominated by white CEOs
The findings come from an analysis of leaders in eight counties.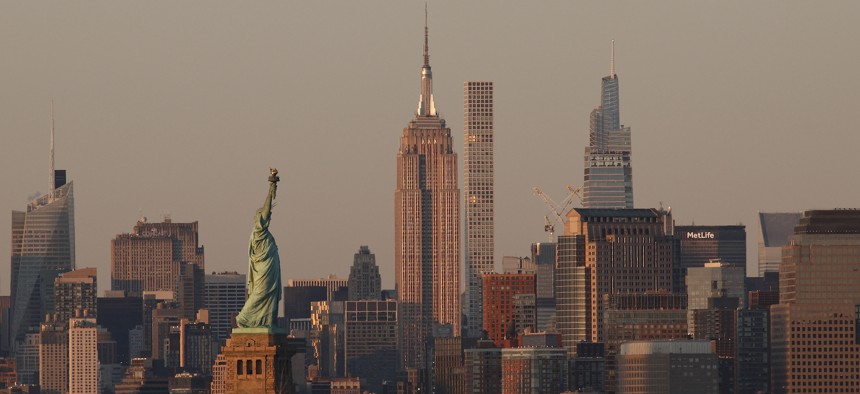 White CEOs dominate New York City's nonprofit leadership, according to a new report, "In Every County, Across All Budget Sizes: White Overrepresentation in the New York City Area's Nonprofit Leadership." 
The study, reported exclusively by New York Nonprofit Media, found 64% of CEO's tended to be white. Breaking down the numbers further, white women represented 39% of leaders, followed by white men at 29%, Black women at 10%, Black men at 7%, Hispanic women at 5% and Hispanic men at 3%. 
Asian/Pacific Islander women represented 4% and Asian/Pacific Islander men 3%. Nonprofit New York, Candid, SeaChange Capital Partners, Thomas Economic Policy and Data Consulting conducted the study of leadership in the New York City metro area, with support from Robin Hood. 
The report also found BIPOC CEOS represented 36% of leadership in the counties that were studied, trailing the same area's BIPOC population of 61%. Counties included in the analysis were Manhattan, Brooklyn, Bronx, Queens, Staten Island, Westchester,  Richmond, and Suffolk.
"We cannot hope to eliminate poverty in New York City – or effectively solve the litany of social issues facing our country today – without the lived experience and subject expertise of executives of color," said Robin Hood CEO Rich Buery, Jr., responding to the findings. "In a time of unprecedented challenges, the findings of 'In Every County, Across All Budget Sizes: White Overrepresentation in the New York City Area's Nonprofit Leadership' should give us pause. White leaders are overrepresented in nonprofits of all kinds across the New York metro, while the BIPOC leaders whose perspective can shift outcomes lack opportunity, capital, connections and more." 
In the 2019 dataset, one-third of nonprofits are also operating at a loss in New York City while the median white-led nonprofit had more months of unrestricted net assets and cash, savings, and investments than the median BIPOC-led nonprofit. The report also found that white CEO's are the majority across nonprofit budget sizes, but when breaking down numbers even further, very small BIPOC-led nonprofits with a budget range of $250,000 to $500,000 exhibited higher insolvency than their very small white-led counterparts
Meanwhile, 40% of poverty-alleviating nonprofits were led by BIPOC CEOs, while the same group represented 34% of leadership at non-poverty-alleviating nonprofits.The report's  recommendations include publicly releasing demographic data on nonprofit contracted partners, creating greater access for BIPOC-led nonprofits to receive sustainable funding and investing in and supporting leadership pipelines for BIPOC leaders to address the racial leadership gap in New York City's nonprofit sector.
"Nonprofit organizations do much of the essential work our city needs to uplift its most marginalized communities, from economic empowerment to community vitalization and social safety net building," said Jo-Ann Yoo, Executive Director of the Asian American Federation, also responding to the report. "While the needs of marginalized communities are often what determine the missions and actions of nonprofits, those communities are not adequately reflected in nonprofit leadership." 
Alongside this dataset, another study has shown that nonprofits led by people of color win less grant money that comes with more strings.