Heard Around Town
Liz Gereghty is Liz Whitmer Gereghty, if you haven't noticed
The candidate for New York's 17th Congressional District has rebranded to include her maiden name, the same as her sister Michigan Gov. Gretchen Whitmer's.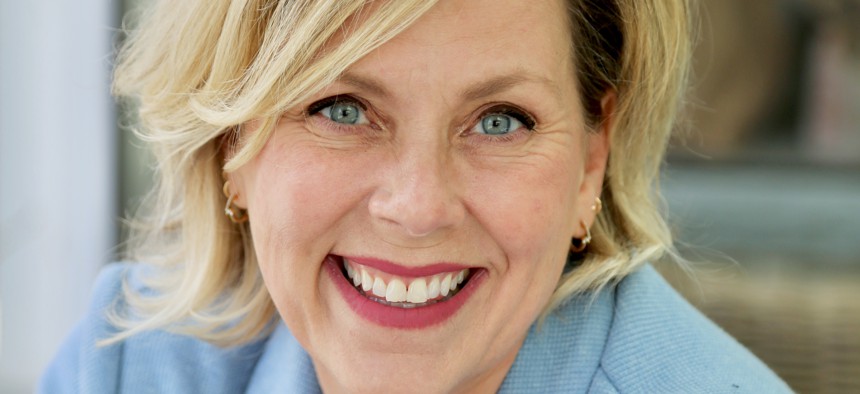 If you've got a famous relative, it can be tough to separate yourself from them if you decide to enter the same field. It's true in Hollywood, sports – and politics. Liz Gereghty knows a little something about that. Her maiden, now middle, name is Whitmer – as in Gretchen Whitmer, the governor of Michigan who has risen to national prominence in Democratic circles.
When Gereghty first launched her campaign for New York's 17th Congressional District in May, her website didn't mention her well-known family name. Nor did Gereghty include her middle name on Twitter. She was simply "Liz Gereghty." 
That seemed to change some time in June, when her website instead started to bill her as "Liz Whitmer Gereghty," with her name on Twitter changing as well. According to Gereghty, articles about her run kept referring to her as Gretchen Whitmer's sister, so she decided she might as well lean into it.
"I figured, you know what, we might as well just give myself a name," Gereghty told City & State. "It's not something that I think that I would hide – she's my best friend, she's a great source of advice." She said that "Whitmer" has been in her name her whole life, and reporters continue to ask about her famous sibling. "It's one of those questions where every answer is wrong," Gereghty said.