New York City
The 2018 Staten Island Power 100
The 100 most powerful people in Staten Island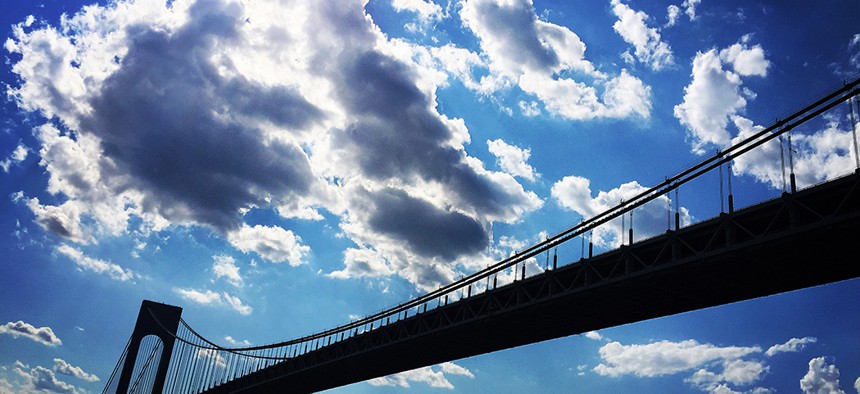 More than any other borough in New York City, Staten Island is a community unto itself.
Partly, this is the result of its geography and relatively limited connections to the rest of the city, with a bridge to Brooklyn and a ferry to Manhattan, and no link by subway. Part of it is due to its history as a neglected part of the city – for generations it had to take in the city's trash at its notorious Fresh Kills Landfill, and residents still grumble about living in the "forgotten borough." The borough has a thriving newspaper, the Staten Island Advance, that puts a spotlight on the issues that directly affect residents.
Politically, the borough leans more to the right than the rest of the city, and despite its smaller size, it has played a pivotal role in the rise of politicians like former Mayors Rudy Giuliani and Michael Bloomberg. Staten Island's public sphere is unique in other ways, despite its typical power struggles and election battles, like having a reputation for bipartisan cooperation to address local issues and widespread local involvement in the borough's many nonprofit organizations and community groups.
That's why this year, we're doing something different in Staten Island: We're recognizing 100 people who play influential roles in the borough's political and public life. We have identified elected officials and government staffers; executives in health care, banking and real estate; leaders in the nonprofit sector; academics and journalists; and advocates and activists.
Without further ado, we're pleased to introduce the Staten Island 100.
RELATED: 10 State Island up and comers
---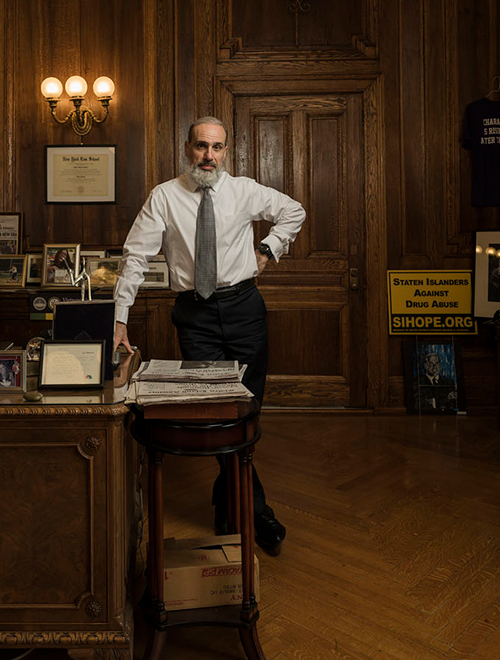 1. Jimmy Oddo
Staten Island Borough President
Jimmy Oddo is not a typical borough president.
He's the only Republican holding that office – and yet, of his peers, Oddo may have the best relationship with New York City Mayor Bill de Blasio.
Of course, Oddo also does what every borough president does: influencing land use decisions, appointing community board members, introducing legislation, allocating funding and speaking up for his community.
But he also stands out for his hard work – and his results. Thanks to Oddo, the mayor put a renewed focus on rebuilding after Superstorm Sandy, repaved roads across the island and agreed not to build a jail in the borough. Oddo can point to new waterfront projects, from the splashy North Shore developments to the West Shore's "jobs coast."
The former city councilman and council minority leader is also deeply involved in borough politics, from grooming City Councilman Steven Matteo to supporting judicial candidates. He recently opted not to run for an open Surrogate's Court judgeship – setting off a scramble among the other contenders for the post – and will instead finish out his second term and keep fighting for Staten Island.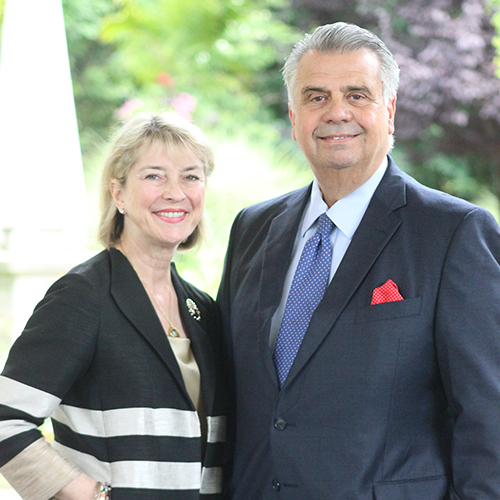 2. Richard & Lois Nicotra
Co-owners, The Nicotra Group LLC
Richard and Lois Nicotra are Staten Island's pre-eminent power couple.
In sheer geography alone, they are the borough's largest private real estate developers, boasting more than 1 million square feet of prime commercial property. Among their properties are a 415-acre complex of hotels, restaurants and entertainment venues nestled into a woodland preserve – an example of their environmentally conscious approach.
But for this duo, it's as much about the community as it is about building. When Superstorm Sandy hammered Staten Island, the Nicotras opened their hotels to the Red Cross and housed residents in need of shelter. In the months and years since the storm, they've helped raise funds to provide relief and rebuild the borough. The couple has also helped fund dozens of Staten Island nonprofits over the years, giving hundreds of thousands of dollars to charity. That kind of presence inevitably translates into political influence.
Elected officials in the borough and in the city seek out their advice and support, especially on major development proposals. And they're always on the hunt for another good opportunity – for their real estate business, and for Staten Island.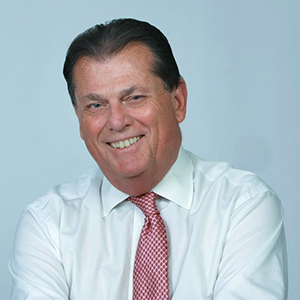 3. Brian Laline
Editor, Staten Island Advance
Some Staten Islanders may still think they live in the forgotten borough, but thanks to Brian Laline, that's never really been the case.
For decades, the editor of the Staten Island Advance has been making sure the borough is not overlooked by covering its many goings-on and keeping the newspaper's readers informed. The Advance, and its online counterpart silive.com, provide the typical kinds of stories from a local newspaper – crime, sports, weddings, obituaries, human interest features – as well as particularly strong coverage of government and politics, both in the borough and at City Hall.
The Staten Island native started out on the bottom rung at the Advance, taking a job as reporter in 1972. He has since served as copy editor and city editor and was named editor in 1992 and executive editor in 2015. In that time, he has also helped raise funds for Superstorm Sandy relief and other charitable causes and gotten involved with a long list of cultural institutions and nonprofits, from the St. George Theatre to the Snug Harbor Cultural Center & Botanical Garden.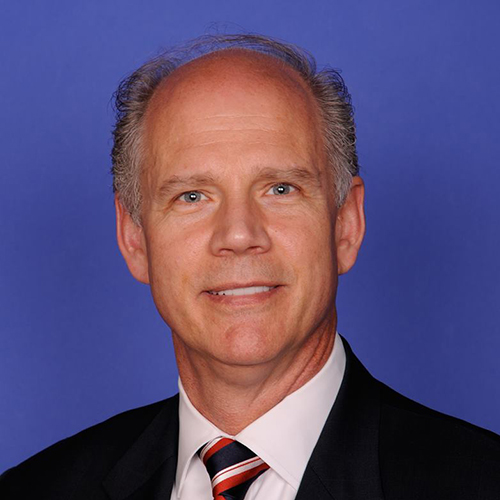 4. Dan Donovan
Congressman
Rep. Dan Donovan's 11th Congressional District includes a sliver of Brooklyn, but it's the Staten Island district. That makes him the borough's most powerful politician in Washington, where he advocates for funding for homeland security, storm resiliency and to combat the opioid epidemic. He has not been afraid to buck the Trump administration on issues that matter to his constituents, including on the state and local tax deduction and his party's proposal to repeal and replace Obamacare. B
ut the relatively soft-spoken Donovan has yet to capitalize on his position the way some of his predecessors have. He has only been in office since 2015, is not the borough's unrivaled Republican leader and is not particularly close with the White House.
A test looms for Donovan this year, with former Rep. Michael Grimm seeking to win back his seat and a crowd of Democratic contenders hoping to knock him out of office as well.
Nonetheless, he remains a respected figure in the borough and has allies from his long years in government, including as Richmond County district attorney and deputy borough president.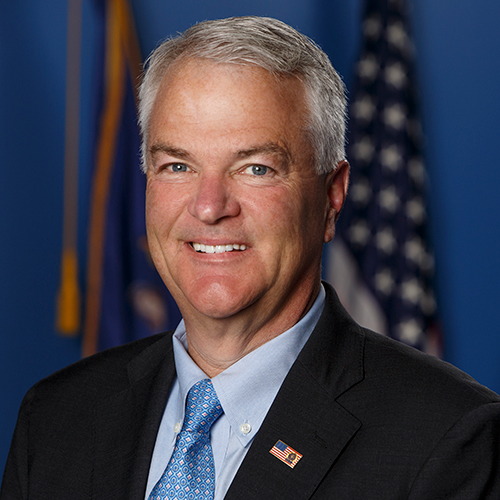 5. Michael McMahon
Richmond County District Attorney
Richmond County District Attorney Michael McMahon has long been a leading Democrat in the borough, from his time in the New York City Council to his stint in Congress to his current post as the borough's top law enforcement official.
Since taking office in 2016, he has handled a wide range of criminal justice matters, emphasizing combating domestic abuse and implementing strategies to keep low-level offenders out of jail.
But the most pressing issue has been the deadly opioid crisis, and under McMahon the office has secured more resources, improved its coordination office and sought to reopen a specialized drug court in an effort to reduce overdoses.
He has also weighed in on some of the city's biggest criminal justice policies, coming out against a plan to close Rikers Island while getting behind a proposal to keep guns out of the hands of the mentally ill.
He is also part of a political power couple with his wife Judith, who serves as a state Supreme Court judge – although her reassignment from Staten Island in the wake of conflict of interest allegations has put the pair under scrutiny in recent months.
6. Michael Cusick
Assemblyman
As the 49-year-old dean of the borough's state legislative delegation, Assemblyman Michael Cusick has carved out a niche in Albany over the past 15 years as an advocate for children, veterans and the disabled. The eight-term Democrat and former Schumer aide has been pushing for Staten Island to reopen a narcotics court, partnering on bipartisan bills with state Sen. Andrew Lanza and encouraging kids to ditch their phones and exercise during recess. Recently, he was named chairman of the Assembly Energy Committee, a key post amid the state's ongoing efforts to shift to more renewable power. And while Staten Island is evenly divided between Democrats and Republicans, he is part of a sizeable Assembly Democratic majority that ensures more stability than his colleagues in the narrowly divided state Senate. Similarly, he is not constrained by the term limits that force New York City Council members to move on after two terms. So until the time is right for a potential run for Congress or another higher office, the Staten Island native will keep delivering for his home borough as an experienced assemblyman.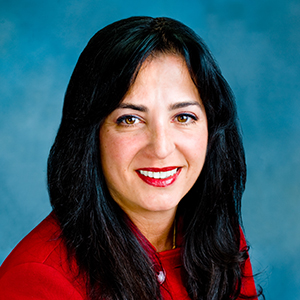 7. Diane Savino
State Senator
State Sen. Diane Savino has been an effective lawmaker in Albany thanks to several bases of power: her bipartisan alliances on behalf of her home borough, her strong ties to the labor movement, and, until recently, her role as one of the founding members of the Independent Democratic Conference.
Among the hard-working legislator's biggest victories was ushering in the legalization of medical marijuana in New York.
A former vice president for District Council 37, she has been an advocate for labor unions in Albany and helped push through a $15 minimum wage. Savino also can point to various accomplishments as a member of the IDC, including new funding for immigrant legal services, though critics say the breakaway conference's alliance with state Senate Republicans halted bills favored by Democrats.
Now that the IDC has dissolved and reunited with the mainline state Senate Democrats, she is back in the minority – and it remains to be seen whether the reunited Democrats can seize a majority this session or in the fall. If they do, her return to the minority will have been well worth it.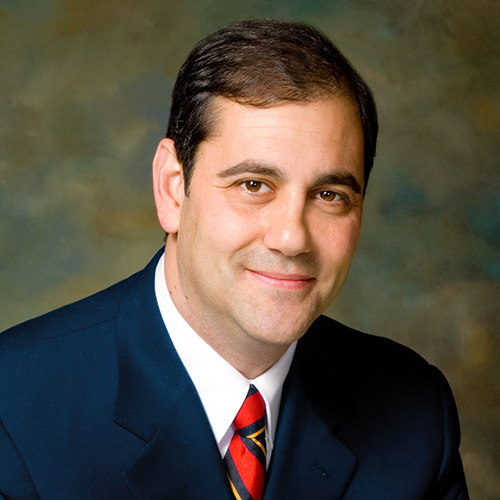 8. Andrew Lanza
State Senator
State Sen. Andrew Lanza is one of the few New York City Republicans serving in the state Legislature, and he has navigated his local political landscape adeptly as a sharp legislator who reaches across the aisle to benefit the borough.
This year, he played a key role on issues like congestion pricing, which only moved forward incrementally, and making it illegal for police to have sex with detainees. In addition, he and Democratic Assemblyman Michael Cusick were able to bring a new state Supreme Court judgeship to the borough.
But while the state Senate has long been the Republican Party's last foothold in the statewide balance of power, that could change this year, thanks to the reunification between the state Senate mainline Democrats and the Independent Democratic Conference, in addition to an electoral environment that doesn't look good for the GOP. Should Lanza find himself in the minority, he's sure to continue to work with Democrats in his home borough – but he'll certainly have less clout in Albany, where many decisions affecting the borough are made.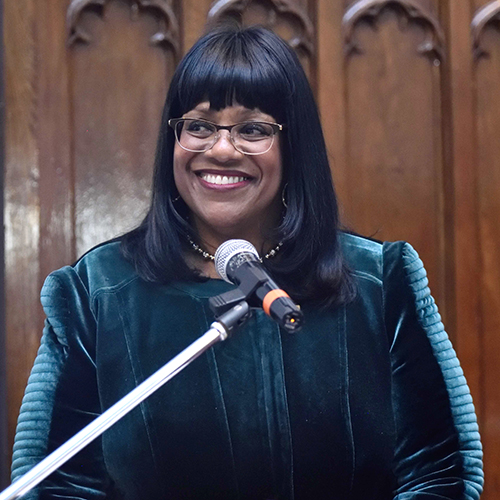 9. Deborah Rose
New York City Councilwoman
Before she was first elected in 2009, New York City Councilwoman Deborah Rose complained that her increasingly diverse district was being neglected and that minorities were underrepresented.
She went on to become the first African-American council member from Staten Island, and during her tenure several major new developments have gotten underway in the district, including an outlet mall and an observation wheel. She has deep roots in the community, having served on Staten Island Community Board 1 for years and having run a College of Staten Island program that targeted students at risk of dropping out, and she currently chairs the council's Committee on Youth Services.
She has won office with the strong support of the Working Families Party, and capitalizes on her ties to Mayor Bill de Blasio to secure funding for her district. She is also known for bringing out the black vote, helping Michael McMahon win his district attorney race.
Rose has her critics, but since she recently fended off a primary challenge to win re-election, she will be serving her community for four more years.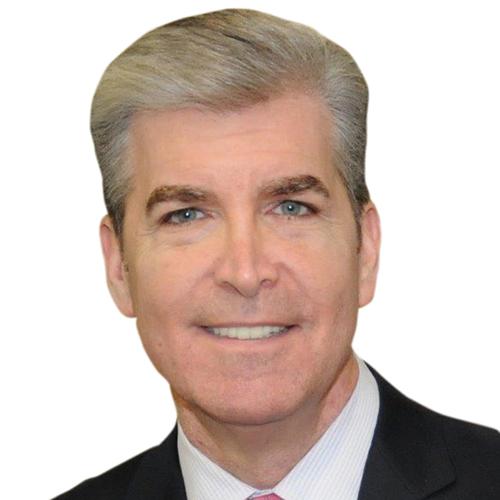 10. Alfred C. Cerullo III
President and CEO, Grand Central Partnership
Fred Cerullo's day job involves revitalizing an iconic Manhattan neighborhood, but his many endeavors in his native Staten Island have him near the top of this list.
His most prominent governmental role is as a member of the New York City Planning Commission, a post he has held since 2004, and that's only the latest position in a civic career dating back to 1986.
He represented Staten Island's South Shore and a few mid-island neighborhoods as a young member of the New York City Council in the early 1990s, when he was also minority leader. He went on to serve as city commissioner of consumer affairs and then finance, and on the city Campaign Finance Board. Since taking over at the Grand Central Partnership in 1999, he has seen the Grand Central Terminal area transformed, with more change coming with the city's East Midtown rezoning plan. The St. George resident capitalizes on his wealth of knowledge and relationships to benefit his home borough, advising local elected officials and serving on local nonprofit boards, including The Staten Island Foundation and Snug Harbor Cultural Center & Botanical Garden.
Powered By
NEXT STORY: Honoring 30 of New York's most remarkable women