The Westchester Power 50
The 50 most influential people in Westchester County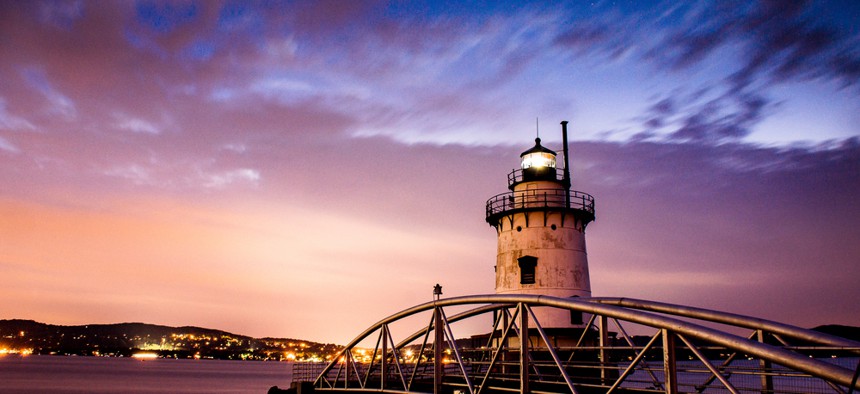 In the era of President Donald Trump, the national political debate has grown increasingly divisive. Voters are shifting to the extremes, leaving fewer Americans in the middle. But there are places where independent-minded voters still play an important role – and in New York, one of those places is Westchester County.
The county's history as a swing district – after two terms with Republican Rob Astorino as county executive, it went strongly for Democrat George Latimer last year – gives it outsized importance in state politics and policymaking. Politicians like Gov. Andrew Cuomo – who lives in Westchester when he's not in Albany – must keep the county's needs in mind on the campaign trail. It's no surprise that state Sen. Andrea Stewart-Cousins, who is hoping to lead Senate Democrats back to the majority, hails from Westchester.
In this special issue of City & State, we take a closer look at the lesser-known – but no less influential – movers and shakers of Westchester County. Since we cover politicians on a day-to-day basis, we limited this list to those who are not strictly in government but instead influence it from the outside.
We partnered on this project with Suzanne Colucci, an award-winning television journalist based in Westchester. We reached out to insiders and experts to compile this list, ranking each person based on their accomplishments, their sway in political and policy matters, their economic clout, their philanthropic efforts, their ties to powerful politicians and the constituencies they represent.
We're pleased to present the Westchester Power 50.
---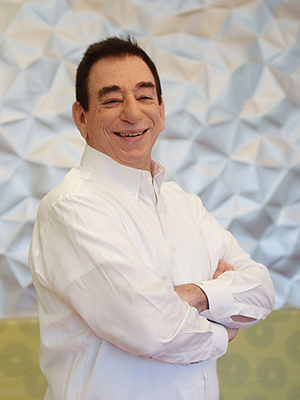 1. Leonard Schleifer
Founder, President and CEO, Regeneron
Visionary. Innovator. Disruptor. Lifesaver. Billionaire. Leonard Schleifer, who is all of these things and more, believes in doing well by doing good – a formula that's working big time.
Schleifer leads Regeneron, the largest biotech company in New York and a world biopharma leader. A certified neurologist, Schleifer built Regeneron from a tiny startup in Tarrytown three decades ago into what is now the fastest-growing business in Westchester County. More than 6,000 people work for the company and it has a major expansion planned near its local headquarters.
Regeneron's science-driven approach has resulted in six medicines approved by the U.S. Food and Drug Administration and numerous product candidates to help patients with afflictions ranging from eye disease to cancer. Schleifer believes that by doing the job right and keeping research and innovation going with new products in the pipeline, drug prices don't have to rise. Regeneron puts nearly half of its profits back into research and all of its drug candidates are homegrown in their labs. Over the years, Schleifer has reaped a lot of praise, including being recognized on Barron's list of the best CEOs, while Regeneron has been voted a top company to work for.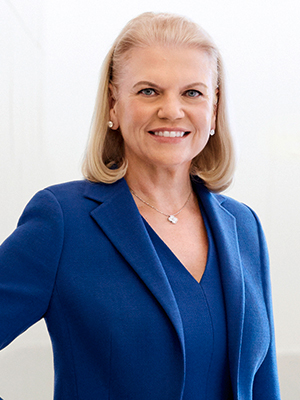 2. Virginia Rometty
Chairman, President and CEO, IBM
Virginia "Ginni" Rometty is at the controls of IBM, making history as the first woman to lead this Fortune 500 powerhouse that is ranked as the world's sixth-largest tech company. A fixture on prestigious power lists, Rometty first joined "Big Blue" in 1981 as a systems engineer, rising through the ranks and guiding IBM and its 400,000 employees into the new realm of cloud technology, cognitive computing and artificial intelligence, most notably Watson, IBM's "Jeopardy"-winning robot.
She has also been a trailblazer as a woman in the tech sector – her post earned her a membership at Augusta National Golf Club, making her the club's third female member.
Rometty believes when it comes to success that "growth and comfort never coexist." That "discomfort" is paying off for patient investors. For the first time since 2012, when Rometty took the helm, IBM revenue is picking up. This summer saw the century-old tech giant coming off its best quarter in recent memory and its third straight quarter of solid growth. Will that trend continue? Rometty is hoping Watson's answer to that will be a strong "yes."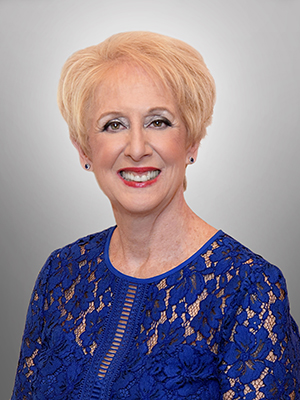 3. Marsha Gordon
President and CEO, The Business Council of Westchester
When it comes to the business world in Westchester County, there is no one more plugged in than Marsha Gordon, the president and CEO of The Business Council of Westchester, the county's largest and most influential business group. The organization supports local businesses while advocating for Westchester's economic interests.
Gordon is a go-to person on legislative and regulatory issues in the Hudson Valley, and top political leaders in the state and county turn to her for advice. Calling herself a "business catalyst" or "connector," she is known for getting the job done and retaining young businesspeople in Westchester. Her annual 40 Under 40 Rising Stars event does just that, bringing the right people together to boost careers and business.
Gordon has been honored with the state's Women of Distinction award and serves on Gov. Andrew Cuomo's Mid-Hudson Regional Economic Development Council, which has won hundreds of millions of dollars for the region. Gordon's steadfast support of the Gov. Mario M. Cuomo Bridge helped fast track the project and make it the reality it is today.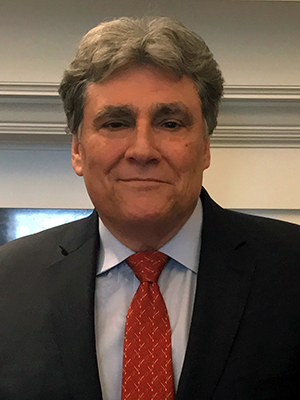 4. Drew Zambelli
Democratic Pollster
Drew Zambelli is a Democratic pollster and strategist with long-standing ties to the Cuomo family. He once served as chief of staff to then-Gov. Mario Cuomo and from 2011 through early 2015 was a top adviser in the administration of Gov. Andrew Cuomo. He has also played a key role on the campaign trail, serving as one of the players in the younger Cuomo's successful election in 2010 and is currently an integral part of the governor's re-election campaign.
Zambelli has been an important figure in major Democratic elections in Westchester County over the past few years. He ran District Attorney Anthony Scarpino Jr.'s campaign in 2016, served as pollster and strategist for County Executive George Latimer in 2017 and was a consultant to Shelley Mayer's state Senate race in 2018.
He has more than 35 years of experience in qualitative and quantitative research methods. Over the years, he also has advised an array of clients, from Fortune 100 companies to dynamic startups, on branding, positioning and product development related to consumer and business-to-business marketing.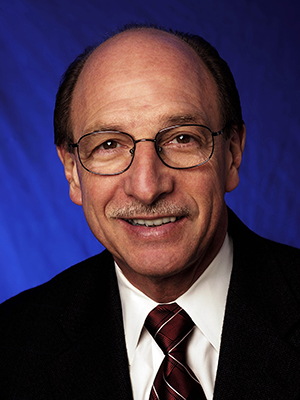 5. Ross Pepe
President, Construction Industry Council of Westchester and Hudson Valley
Ross Pepe has been building up Westchester, and in the process he has created thousands of jobs over nearly half a century. All you have to do is look around the county to see the results, case in point being the new Gov. Mario M. Cuomo Bridge, which Pepe strongly backed from the start.
Pepe wears two big hats. He is president of the Construction Industry Council of Westchester and the Hudson Valley and also leads the Building Contractors Association of Westchester and Mid-Hudson Inc. Both organizations represent more than 600 local construction firms and tens of thousands of workers.
From major infrastructure projects like roads and bridges to office parks, shopping malls, government buildings and parking lots, CIC and BCA member contractors and suppliers make it happen. Pepe knows how to broker a deal, having served as chief negotiator for 15 local labor contracts. Pepe is sought after regularly for his advice on all matters relating to building, construction and labor relations.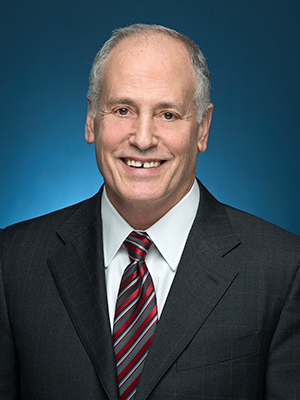 6. Lawrence Schwartz
Chief Strategy Officer, OTG
Lawrence "Larry" Schwartz has long been an influential figure in New York state and Westchester County. Schwartz has held top roles with three New York governors and served as deputy county executive in Westchester County. Schwartz is currently the chief strategy officer for OTG, an airport hospitality company. He serves on the Metropolitan Transportation Authority board and is advising Gov. Andrew Cuomo's re-election campaign – causing him some embarrassment thanks to a mailer he approved accusing Cynthia Nixon of anti-Semitism.
Schwartz has deep roots with Cuomo, having served as his highest-ranking aide. As secretary to governor, Schwartz was a no-nonsense enforcer, implementing fiscal and legislative initiatives. Schwartz was a driving force behind the new Gov. Mario M. Cuomo Bridge, winning approval for the much-needed replacement of the Tappan Zee Bridge, the largest infrastructure project in the state, and one that tens of thousands of commuters rely on daily. Schwartz worked on then-Gov. Mario Cuomo's final re-election campaign and also was secretary to then-Gov. David Paterson, functioning as lead negotiator on such issues as the resolution of a contract dispute over the World Trade Center site and ensuring the on-time completion of the National September 11 Memorial & Museum.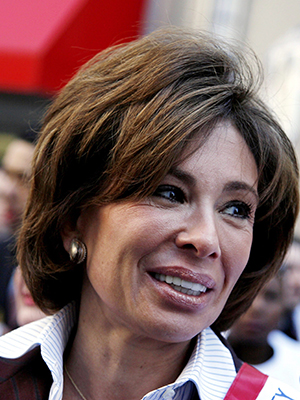 7. Jeanine Pirro
Host, "Justice with Judge Jeanine"
The verdict is in: Judge Jeanine Pirro is a force to be reckoned with. She is the host of her own show on the Fox News Channel, "Justice with Judge Jeanine," where she regularly defends President Donald Trump, whom she counts as a friend.
She is also a legal trailblazer who has achieved many firsts in a career spanning more than 30 years. She was the first woman to serve as a Westchester County Court judge. In 1994, she became the county's first female district attorney, garnering attention for her fight to protect children, women and the elderly. She started the first domestic violence unit in a prosecutor's office in the country.
In 1997, then-Gov. George Pataki appointed her to chair the state Commission on Domestic Violence Fatality Review Board, which led to increased protections for domestic violence victims. The Republican Party chose her as its candidate for state attorney general in 2006. After losing that race to Andrew Cuomo, her TV career was born. Along with her weekend show, Pirro is a legal analyst for Fox News, and is now promoting her latest book, "Liars, Leakers and Liberals."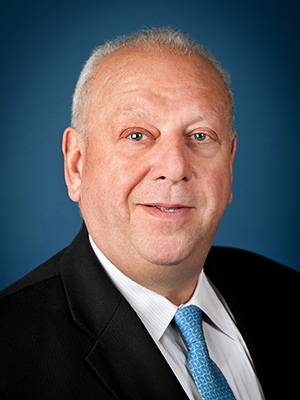 8. Nick Spano
President, Empire Strategic Planning
Nick Spano is making the most of his post-political career. The former state senator is now running one of the fastest-growing lobbying firms in New York state: Empire Strategic Planning, which represents clients including hospitals, utilities, private sector companies and more.
Spano is especially proud to represent Ferncliff Manor, a school dedicated to improving the lives of young people with disabilities. Spano has spent much of his own life advocating for the needs of those with developmental disabilities and mental illnesses, including back when he was the chairman of the state Senate Committee on Mental Health and Developmental Disabilities.
Spano spent nearly three decades in the state Legislature. He was elected to the Assembly representing his hometown of Yonkers when he was just 25, before moving on to become one of New York's most powerful state senators. Be it funding for schools in Yonkers or helping create the Westchester Medical Center, when Spano took the fight to Albany, state dollars rolled in and laws were inked to improve the lives of countless New Yorkers.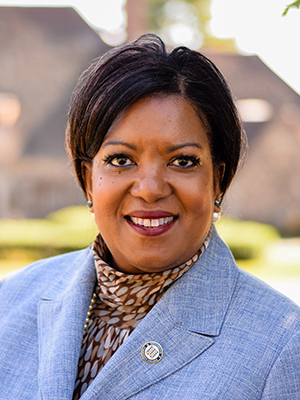 9. Belinda Miles
President, Westchester Community College
Belinda Miles is president of Westchester Community College, which serves more than 26,000 students in one of the nation's largest metropolitan areas. Miles is deeply committed to student success and completion, having worked with faculty and staff to achieve a 42 percent increase in the community college's three-year graduation rate and has overseen the largest graduating classes in its 72-year history. Since taking the reins of the SUNY school in 2015, her leadership has contributed to WCC being selected as a member of the Achieving the Dream network of community colleges committed to improved student outcomes and as one of two institutions selected nationally for a $1 million award in support of accelerated associate degree programs.
Miles is deeply involved in the community as well, serving on many boards, including The Business Council of Westchester and the Westchester-Putnam Workforce Development Board. Miles has been described as a great motivator who gets results. She is a highly regarded regional and national presenter on a range of topics, including community colleges as a disruptive innovation in academia that fosters an equitable and inclusive democracy.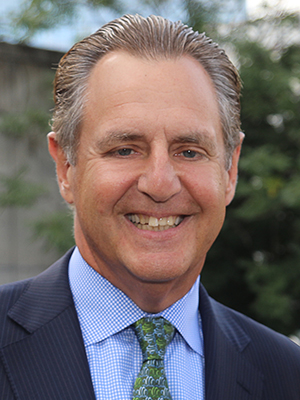 10. Mark Weingarten
Partner, DelBello Donnellan Weingarten Wise & Wiederkehr LLP
Mark Weingarten is one of Westchester County's most powerful lawyers and lobbyists, and he is known for making things happen and getting the job done.
Weingarten is a partner in DelBello Donnellan Weingarten Wise & Wiederkehr LLP, a prestigious firm based in White Plains. His practice is centered on real estate law, land use and zoning as well as state and local lobbying. For the past quarter century, Weingarten has served as the lead attorney on many high-profile development projects, and his work has contributed to billions of dollars being invested in the Hudson Valley.
Weingarten has quite an impressive Rolodex, with clients from some of the largest private companies and public institutions in the area. He is also very active in the political scene, and is considered a top fundraiser in state, county and local campaigns. Weingarten formerly served as counsel and executive director of the Westchester County Democratic Committee. Weingarten is also focused on philanthropic work, especially on behalf of the March of Dimes, and he has received many awards for his work and dedication.