The 2018 Nonprofit Power 50
The 50 most powerful people in the nonprofit sector.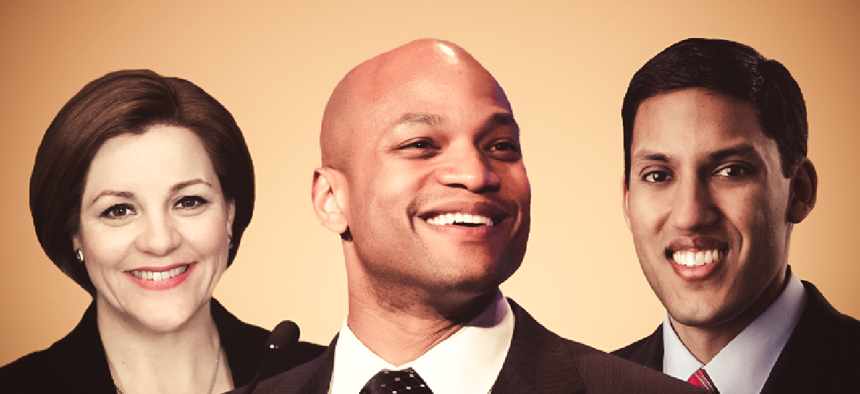 More than in many places across the country, New York makes it a top priority to provide an array of social services for its residents. But city and state government aren't going it alone, especially in serving low-income and high-needs New Yorkers. In many cases, nonprofit organizations are critical to carrying out that mission of service. And where government can't – or won't – allocate the funding needed for key programs, philanthropies often jump in to fill in the gaps.
Despite the importance of these efforts, the nonprofit and philanthropic sectors tend to go unnoticed and are all too often unheralded. But behind them is a roster of figures who are ensuring the delivery of services, exploring innovative solutions and influencing public policy.
In this special feature, we recognize 50 top nonprofit leaders who are key players in the world of New York politics and government. Since we cover politicians on a day-to-day basis, we limited this list to those who are not strictly in government but instead work on the outside as collaborators – or critics.
We reached out to insiders and experts to compile this list of nonprofit leaders, ranking each individual based on their accomplishments, their sway in political and policy matters, their ties to powerful politicians, and their ability to deliver for the diverse populations they serve.
We're pleased to present the Nonprofit Power 50.
---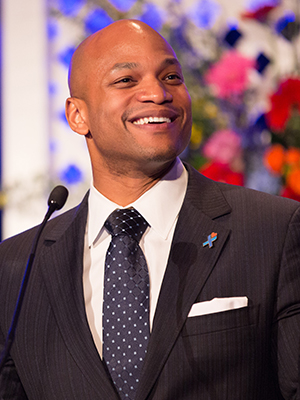 1. Wes Moore
CEO, Robin Hood
Rhodes Scholar. Best-selling author. War veteran. White House Fellow and CEO of the Robin Hood Foundation. Wes Moore has a backstory to match the prominence that accompanies running the largest poverty-fighting organization in New York. The author of "The Other Wes Moore: One Name, Two Fates," could have easily made a career in the top levels of business or government, but instead he's working toward answering the same question that his book poses: What leads some people to succeed and others fail? The foundation's "smart philanthropy" approach puts that sort of query into action. It all involves metrics, benefit-cost ratios and counterfactuals from a granter's point of view. In plain English, it means that about 200 nonprofits rely on the foundation for the funding it generates at events like its annual gala, which brings together the likes of Oprah, Bill Gates and Jennifer Lopez. At the center of the $185 million in annual revenues is Wes Moore, a 39-year-old who's already had his first presidential run rumor come and go.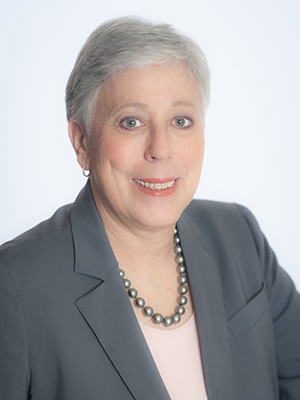 2. Lorie Slutsky
President, New York Community Trust
For nearly a century, the New York Community Trust has been one of the central institutions in the nonprofit sector, with the power to affect how New York City approaches issues such as homelessness, the arts and the environment though its numerous grants. At the helm is Lorie Slutsky, who has been president of the trust since 1990. "When you're embedded in a community, you know who does what," she told Inside Philanthropy earlier this year. When a national issue impacts local communities, she knows who to fund at the local level. The hard-line immigration policies of the Trump administration have inspired a response from the trust, including six-figure allocations to fund legal assistance for immigrants in deportation proceedings and other related issues. "At the trust, we focus on improving the quality of life for everyone who lives, works and studies here. We're resolved to make sure our city remains a beacon for all who believe in equity and respect," Slutsky said in an interview last year with the New York Post.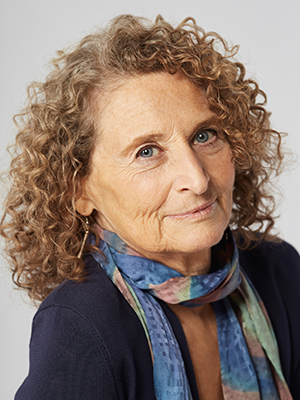 3. Donna Lieberman
Executive Director, NYCLU
"Inside a Soccer Mom, a 60s agitator roars," is how The New York Times once described Donna Lieberman, executive director of the New York Civil Liberties Union. Perhaps it all came pretty naturally to Lieberman, whose career in civil rights advocacy began in high school. Her 17-year tenure has shown the fruits of linking civil rights issues to how they affect everyday people and families. There was the case that ended stop-and-frisk in New York City, and the one that redefined what marriage meant. Her Harvard education and law degree from Rutgers have also been put to good use in her current role, where she's battled the school-to-prison pipeline, fought for the rights of immigrants to attend public schools and engaged in other issues, including the rights of farmworkers to organize and reproductive health. Her inclusion on City & State's Pride Power 50 underscores how she can be a power player on a variety of issues. Just last month, the NYCLU opened a pop-up exhibit on broken windows policing.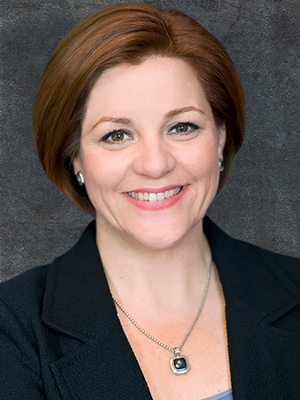 4. Christine Quinn
President and CEO, Win
No one bridges the public and private sectors as dramatically as Christine Quinn, president and CEO of Win. She went from New York City Council speaker to a leading mayoral candidate to the head of one of the largest providers of housing and supportive services to homeless women and children. She was the executive director of the New York City Anti-Violence Project before she was elected to the council. After her time there, her influence expanded to Gov. Andrew Cuomo, to whom she served as an advisor. There was a stint at Harvard, but Quinn never seems to venture too far from the public policy realms of New York City. Whatever her future, her current role ensures that she remains influential in one of the most vexing issues affecting the city: family homelessness. With Public Advocate Letitia James on track to move to Albany as the new state attorney general, whispers have grown that Quinn may once again return to public service. Whichever way Quinn goes, she always finds herself in a position of influence.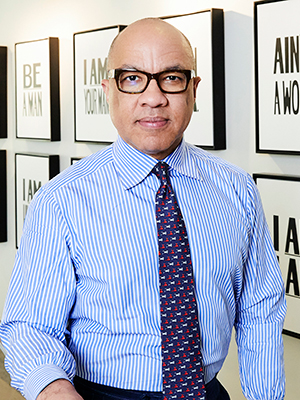 5. Darren Walker
President, Ford Foundation
Ford Foundation President Darren Walker has known the value of philanthropy ever since he was born in a charity hospital to a single mother in Louisiana. Now, as head of a $13 billion foundation that awards $600 million annually, he seeks to put into practice the lessons he's learned about the struggles that poor people across the country face. But the foundation is just one part of his ubiquitous presence across the nonprofit sector. He's a board member at Carnegie Hall and Friends of the High Line, co-chairman of the Mayoral Advisory Commission on City Art, Monuments and Markers, and a member of the Independent Commission on New York City Criminal Justice and Incarceration Reform, the Council on Foreign Relations and the American Academy of Arts and Sciences. He's also no stranger to lists, with spots on City & State's Pride Power 50, Time's annual list of the 100 Most Influential People in the World, Rolling Stone's 25 People Shaping the Future, Fast Company's 50 Most Creative People in Business, and OUT Magazine's Power 50.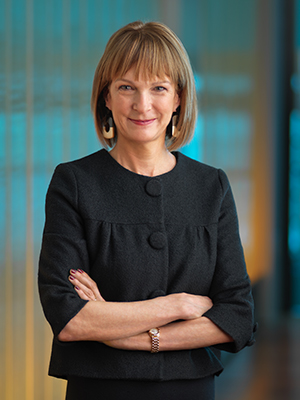 6. Patricia Harris
CEO, Bloomberg Philanthropies
Bloomberg Philanthropies CEO Patricia Harris may be best known for her ties to a certain former city mayor, but her ties to city politicos extend back to when Ed Koch was a congressman. She would eventually rise to be the first woman appointed as a first deputy mayor before returning to the private sector after Michael Bloomberg's third term as mayor. The billionaire's eponymous foundation is understandably well-capitalized, but it comes down to Harris to figure out how to put promises into data-informed action. Last year, the philanthropy's activities reached 480 cities in more than 120 countries through 2,300 nonprofit partners. Despite her association with powerful men, Harris has forged an identity of her own that includes "a velvet fist" that defined her sway during the Bloomberg administration. Inside Philanthropy has credited her for expanding the work of the foundation beyond Bloomberg's initial focus on public health and climate change. There are a lot more sectors in the running for approximately a half-billion dollars in support each year, including the environment, public health, the arts, education and government innovation.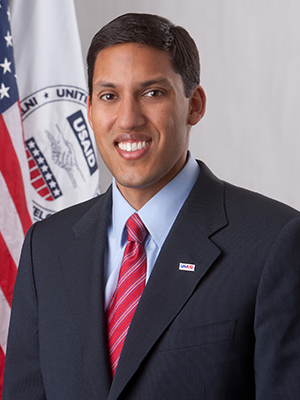 7. Rajiv Shah
President, The Rockefeller Foundation
The Rockefeller Foundation may battle global hunger, but that doesn't mean the $4 billion philanthropic organization has no time to pursue unexpected initiatives in New York City. It was behind a program that helped tens of thousands of public school students see the musical "Hamilton" and has taken an active role in efforts to make the city more resilient after Superstorm Sandy. At the center of it all is Rajiv Shah. The former head of USAID has put data analytics to work confronting some of the world's most vexing problems. Though the foundation is known for its global work, Shah says there is a growing need for programming in the U.S. "This last election laid bare that so many people, from inner-city New Orleans to rural Ohio, didn't feel like they had access to the American dream," he said in a May interview with Crain's New York. Many people know the foundation for its work to make a better world, but a lot of its latest work is happening right here in New York City.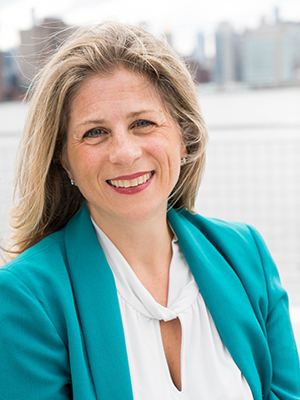 8. Allison Sesso
Executive Director, Human Services Council of New York
Nonprofits that contract with New York City have no greater champion than Allison Sesso, executive director of the Human Services Council. In that role she leads a coalition of 170 organizations that deliver about 90 percent of human services in the city. That means holding the city accountable for its treatment of its nonprofit vendors, many of whom wait months or even years to be reimbursed for services, and fighting to make the city assume the full costs of the services it wants delivered. In recent years, this effort has appeared to be paying off, with the city committing to modernizing the contracts process. But until that effort comes to fruition, the council's initiatives like rating the performance of city agencies will continue to highlight the disparity between city leaders' rhetorical commitment to social services and their actions. "Until we feel like we are funding a robust system of human service nonprofits to carry out this work, we are going to be relentless in our advocacy," she told NYN Media earlier this year.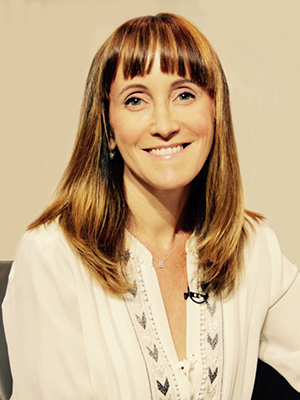 9. Brenda Rosen
President and CEO, Breaking Ground
Breaking Ground President and CEO Brenda Rosen did not invent the idea of "housing first," but she has been responsible for putting it into action. It's an approach that seeks to bring homeless New Yorkers in from the cold before requiring that they accept services such as addiction treatment and mental health services. As the largest supportive housing nonprofit in New York City, Rosen has taken housing first to a whole new level by helping the city blunt the most visible part of the homelessness crisis: the thousands of people who sleep on city streets each night. Since her tenure began in 2011, the nonprofit – then known as Common Ground – has also grown from a relatively small organization to one that operates throughout the city, with city contracts for homeless outreach, 311 and supportive housing. Breaking Ground now has nearly two dozen permanent and transitional housing residences in the city, upstate New York and Connecticut with more in development. It looks like the organization's size and clout will continue to grow under Rosen's leadership.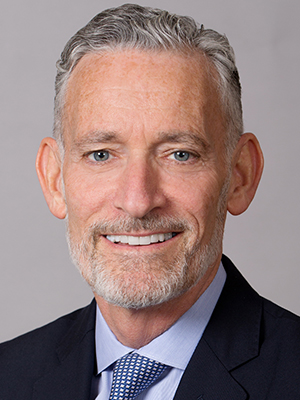 10. Jeffrey Schoenfeld
President, UJA Federation of New York
Since taking over as president of UJA Federation in 2016, Jeffrey Schoenfeld has been making big things happen. The organization reported a record-breaking $249.3 million in fundraising last year, launched the biggest anti-poverty initiative in its history, and has continued to expand its reach, not only globally but also where it all began. It is, after all, called "the largest local philanthropy in the world." While its name comes from the 1986 merger of the United Jewish Appeal and the Federation of Jewish Philanthropies of New York, it serves more than just the 1.1 million Jewish people who call New York City home. The elderly, the impoverished and the mentally ill all have a place among the 75 partners that UJA supports with the full force of its $1 billion in assets. If that doesn't persuade you that Schoenfeld has some resources at hand, keep in mind that he is also a partner at Brown Brothers Harriman & Co., the oldest and one of the largest private banks in the U.S.
Correction: An earlier version of this post incorrectly stated the scope of Bloomberg Philanthropies' work. Last year its activities reached 480 cities in more than 120 countries.