The 2020 Albany Power 100: 11-50
This year, the coronavirus upended the balance of power in state government.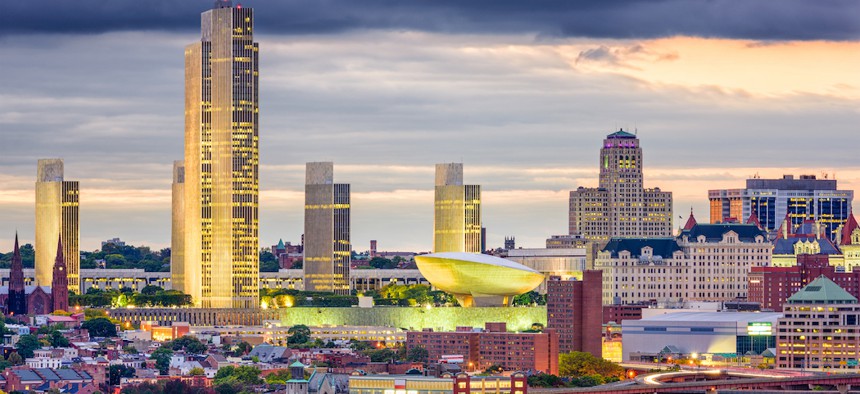 Thank you to our sponsors
[INSERT_SPONSORS_LOGO]
11. Bill de Blasio
New York City Mayor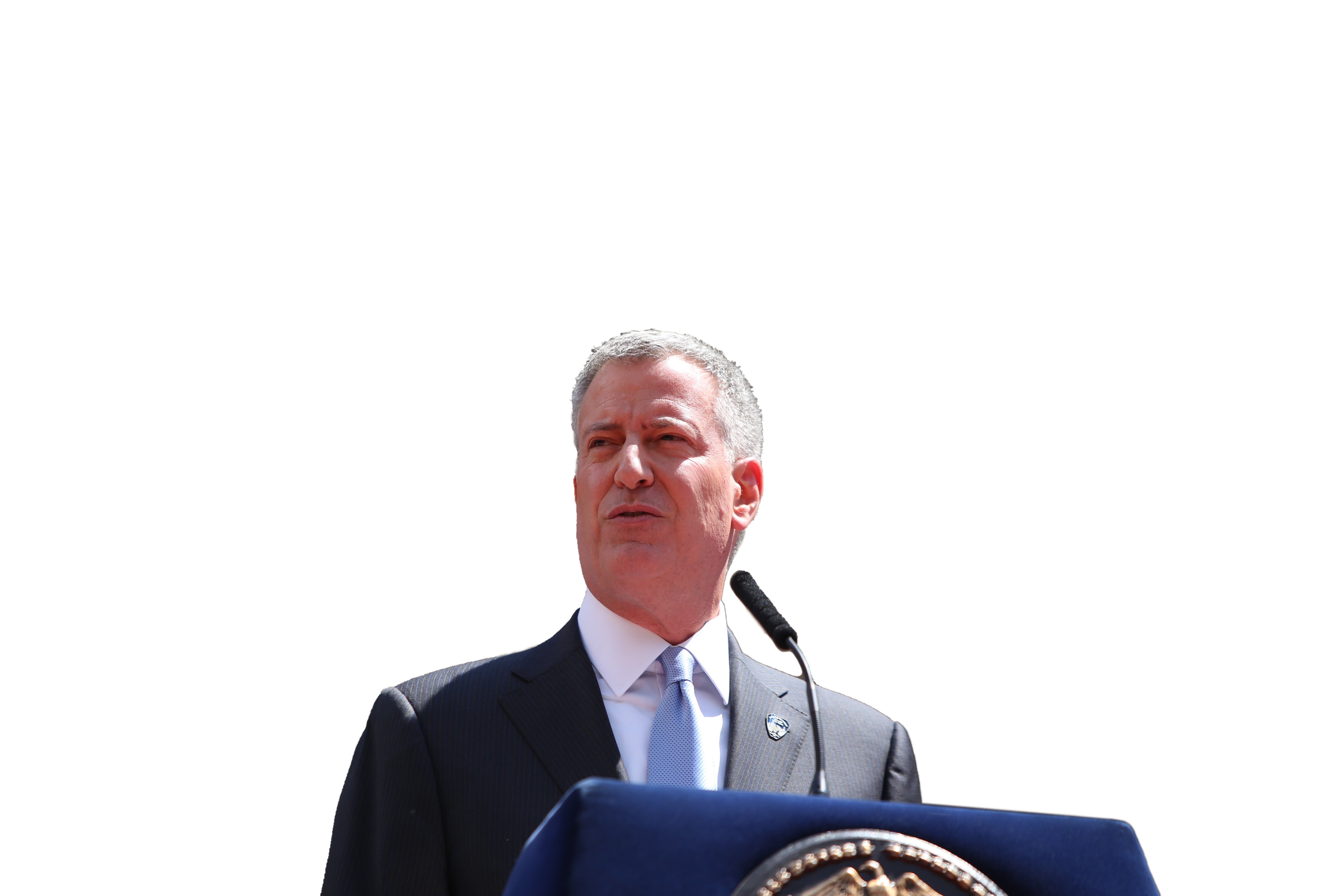 Although New York City Mayor Bill de Blasio is frequeently preempted by Gov. Andrew Cuomo, he's still the leader of the state's largest and most powerful city – and he's one of few people to stand up to the governor. Even if he can't avoid cost shifts in the state budget, he's got real negotiating power. However, his ill-fated run for president damaged his reputation as an effective campaigner.
12. Pat Foye
Chairman and CEO, Metropolitan Transportation Authority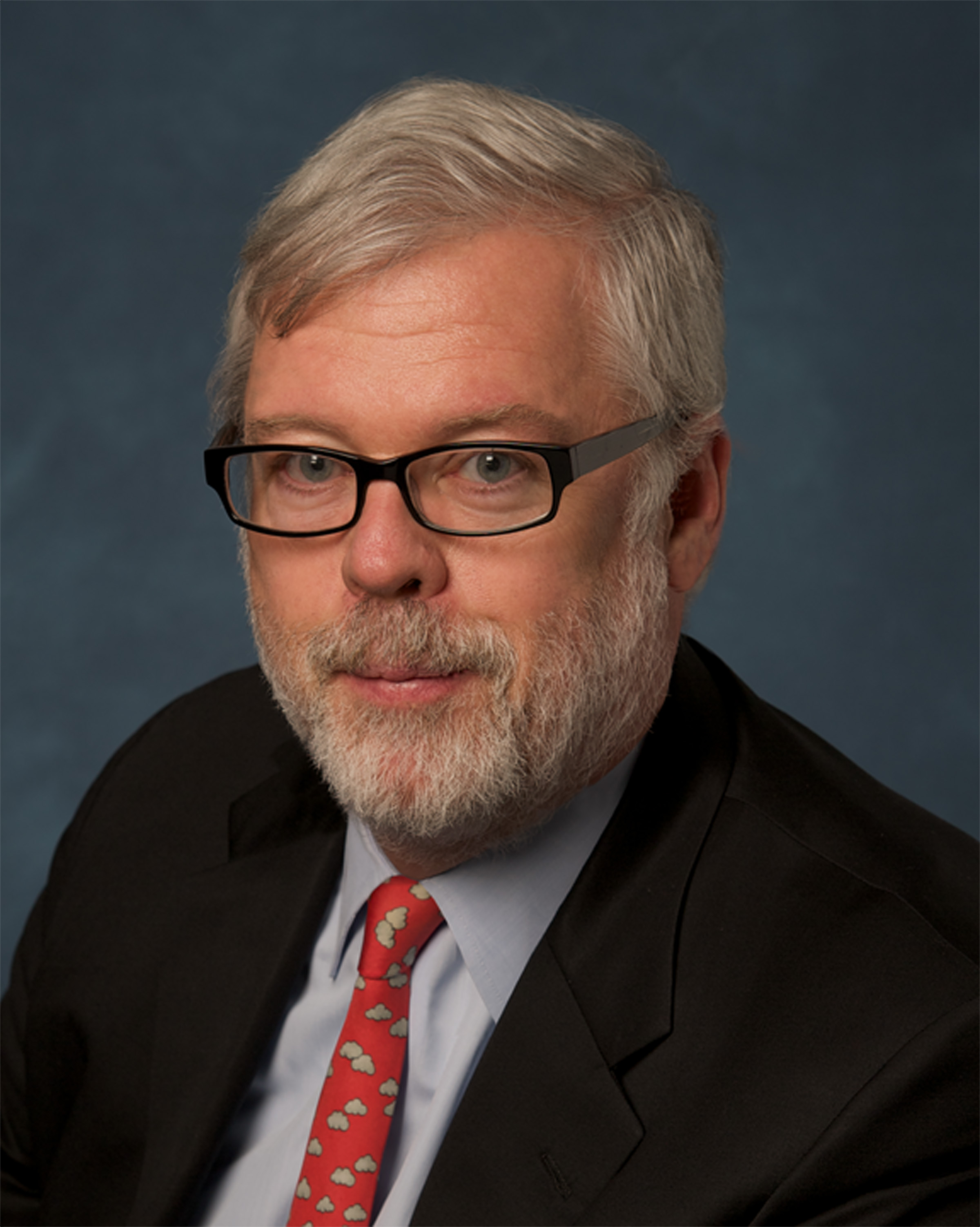 After scores of MTA workers died from COVID-19, the transportation authority now faces scrutiny for delaying safety measures that could have protected its workforce - although the agency says it was following official federal guidance on face masks. In addition to dealing with the human toll exacted by the virus, Pat Foye is seeking more financial aid to prop up a transit system that lost more than 90% of its ridership as a result of the stay-at-home order. 
13. Kenneth Raske
President, Greater New York Hospital Association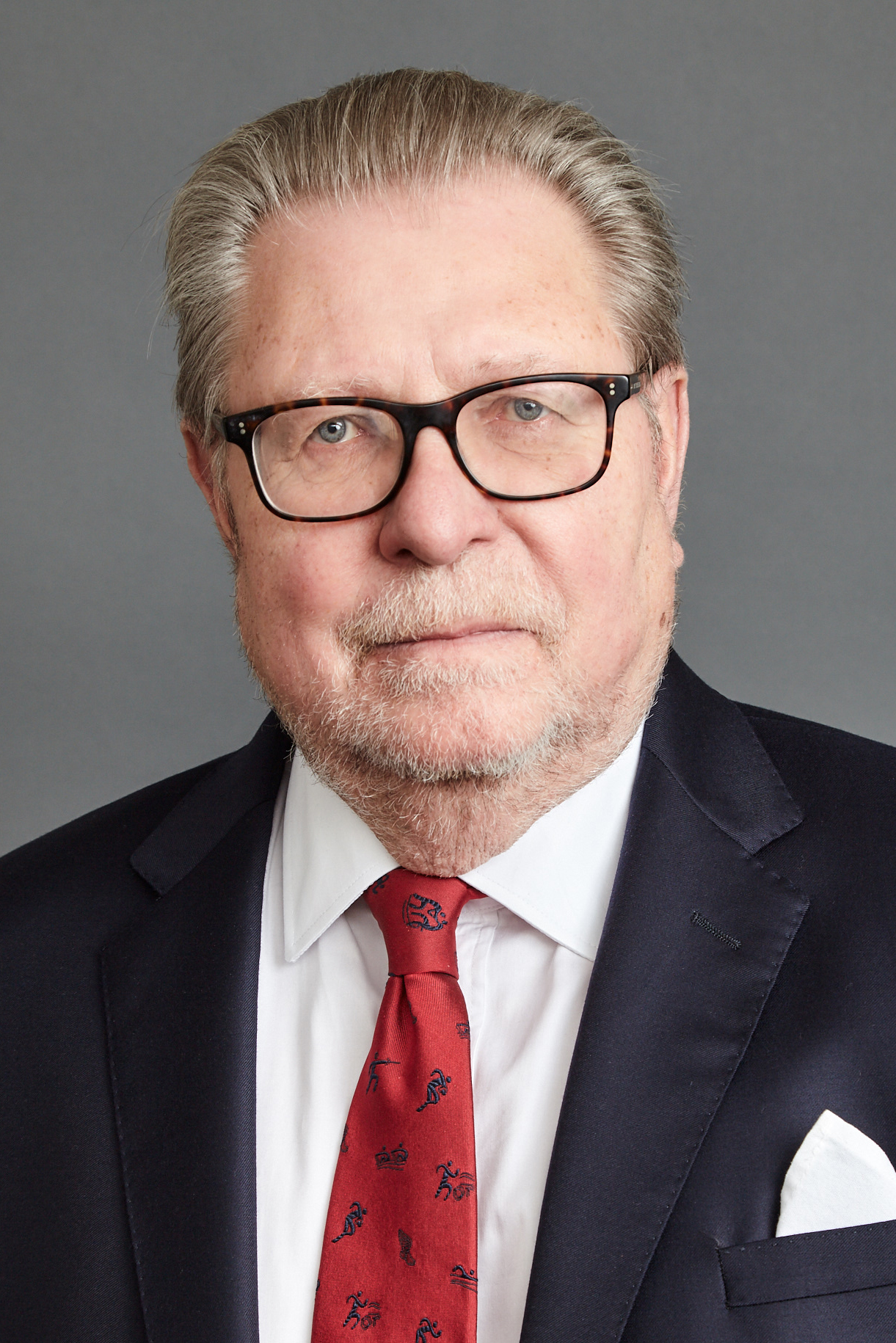 Early this year, when the biggest health care quandary was how to close New York's multibillion-dollar Medicaid shortfall, Gov. Andrew Cuomo convened a task force that excluded Kenneth Raske. Yet his omission seemed aimed at avoiding further scrutiny of his close relationship with the governor – and the coronavirus pandemic has shown that the savvy health care leader remains an integral player while guiding the hospital system through another crisis. 
14. George Gresham
President, 1199SEIU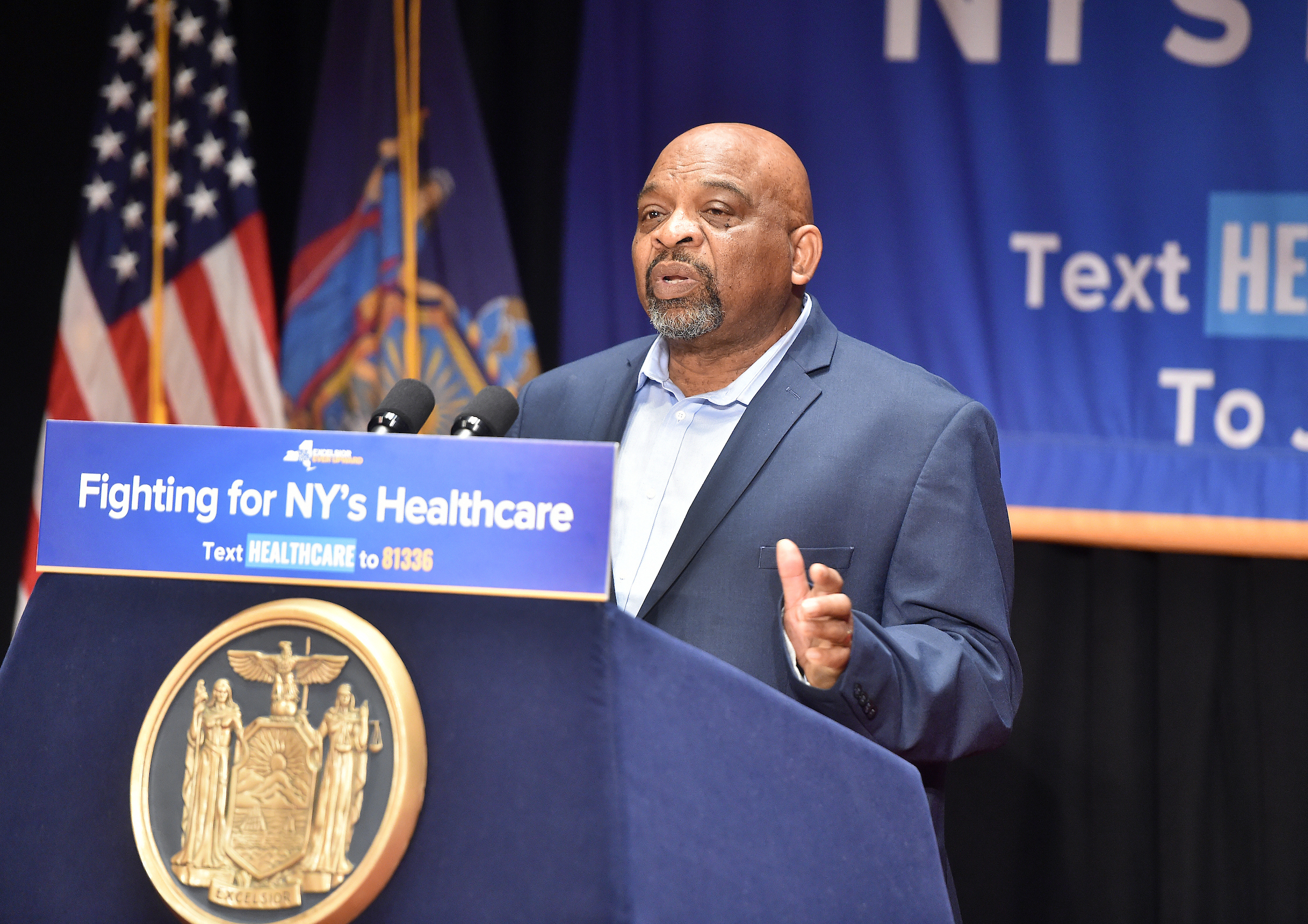 In many industries, employers and the leaders who represent unionized workers don't get along. But George Gresham and his health care worker union enjoy a mutually beneficial relationship with the Greater New York Hospital Association, working together to influence Albany. Yet while Gov. Andrew Cuomo has delivered for Gresham's workers, he may have to make major spending cuts – and the White House isn't in a hurry to help. 
15. Jim Malatras
President, SUNY Empire State College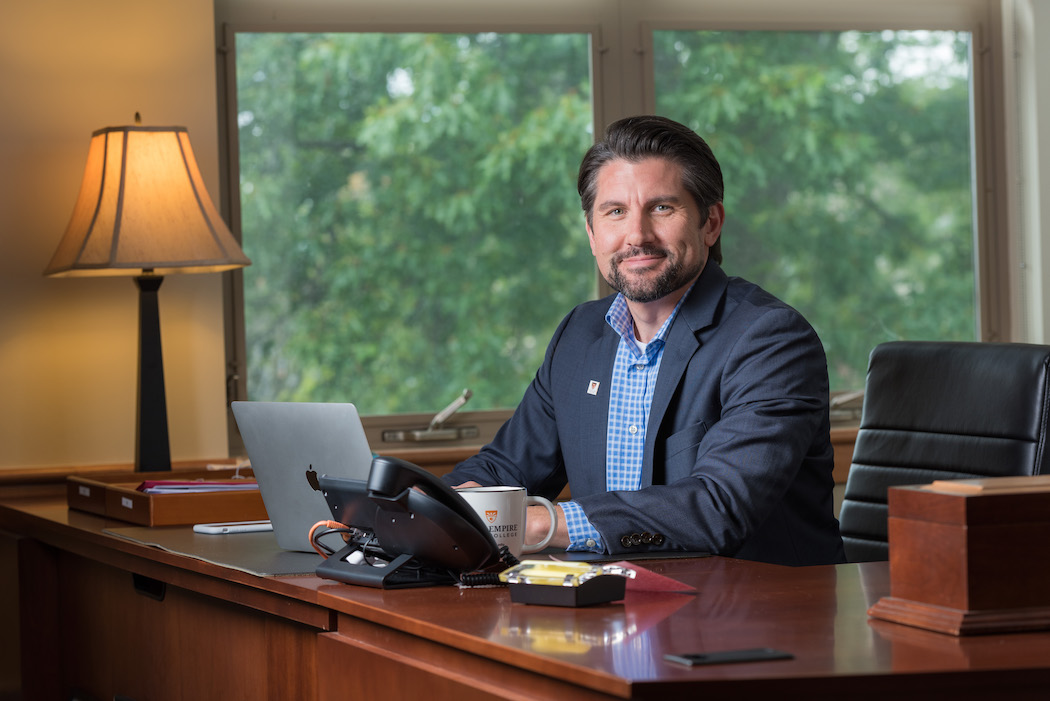 Jim Malatras, who appears at many of the governor's daily coronavirus briefings, has been working alongside Gov. Andrew Cuomo for a long time – including as deputy director of policy on Cuomo's gubernatorial campaign, director of state operations and now leader of a task force to "reimagine education" during the coronavirus crisis. The committee plans to explore how to better utilize technology to serve the needs of students and reduce inequities. 
16. Linda Lacewell
Superintendent, State Department of Financial Services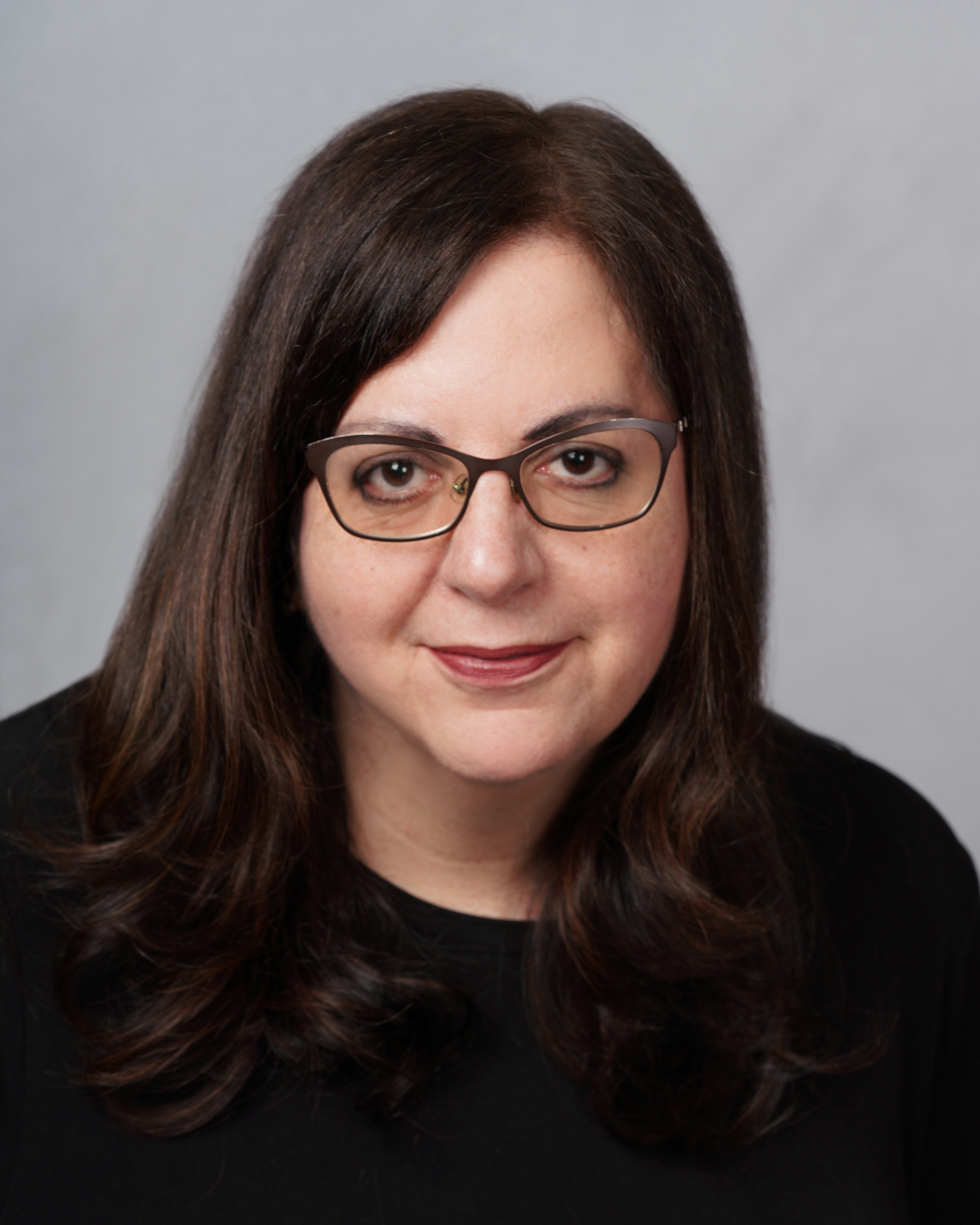 Few people better show how "power is where power goes" than Linda Lacewell, a former federal prosecutor who entered Cuomoland as a special counsel in the attorney general's office and later was chief of staff and counselor to the governor. "Linda will bite your head off in front of your lawyer," a former colleague once said. Now the state's top financial regulator, she is leading efforts on paid sick leave and climate change.
17. Donna Frescatore
State Medicaid Director; Executive Director, New York State of Health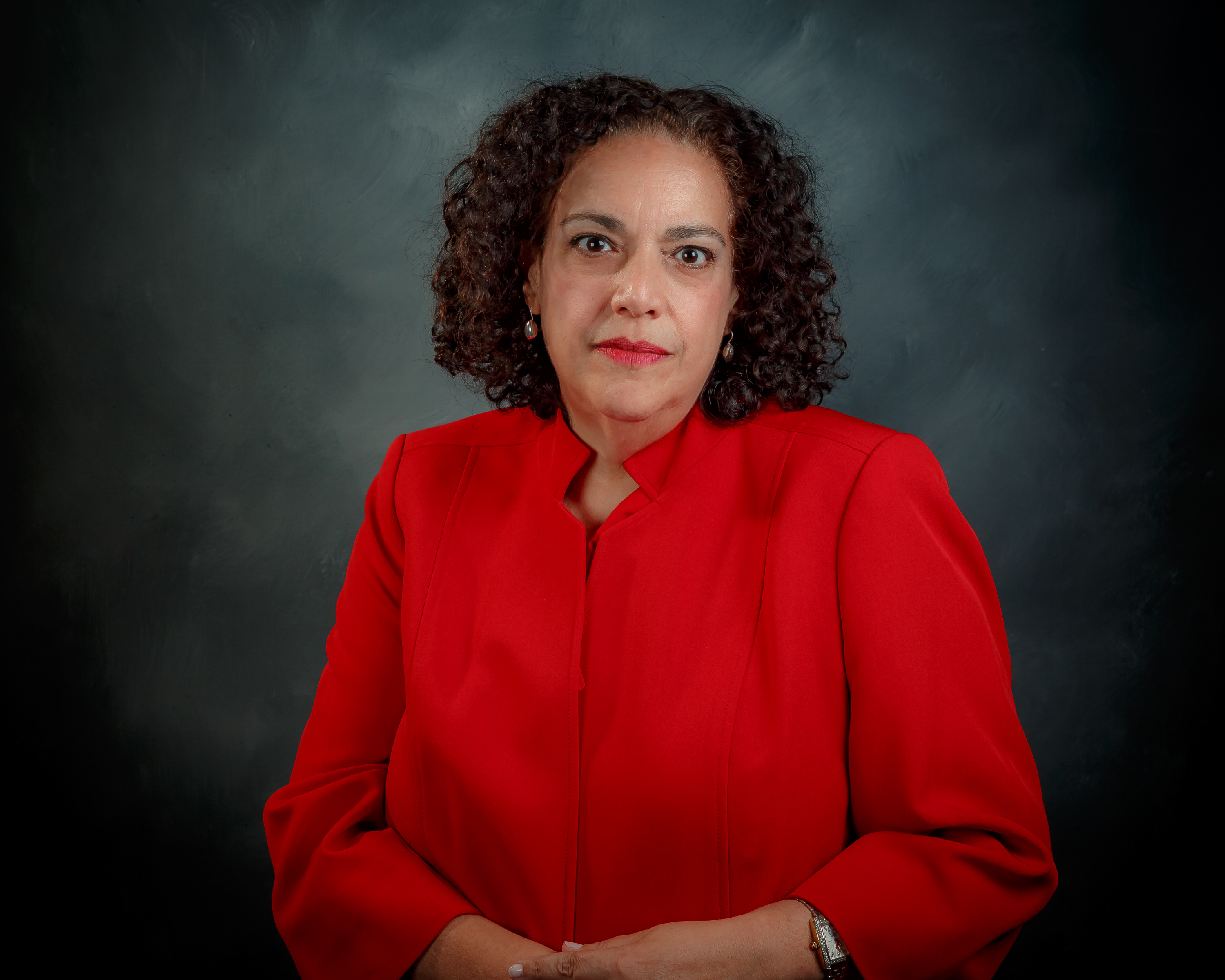 Donna Frescatore took over as Medicaid director in 2018, overseeing the health insurance for some 6 million New Yorkers. Despite that hefty responsibility, Frescatore stayed on as executive director of New York State of Health, the state's online health insurance exchange. While she faced tough questions about rising Medicaid costs earlier this year, she is responding to the coronavirus threat – including by reopening the state's insurance exchange.
18. Betty Rosa
Chancellor, Board of Regents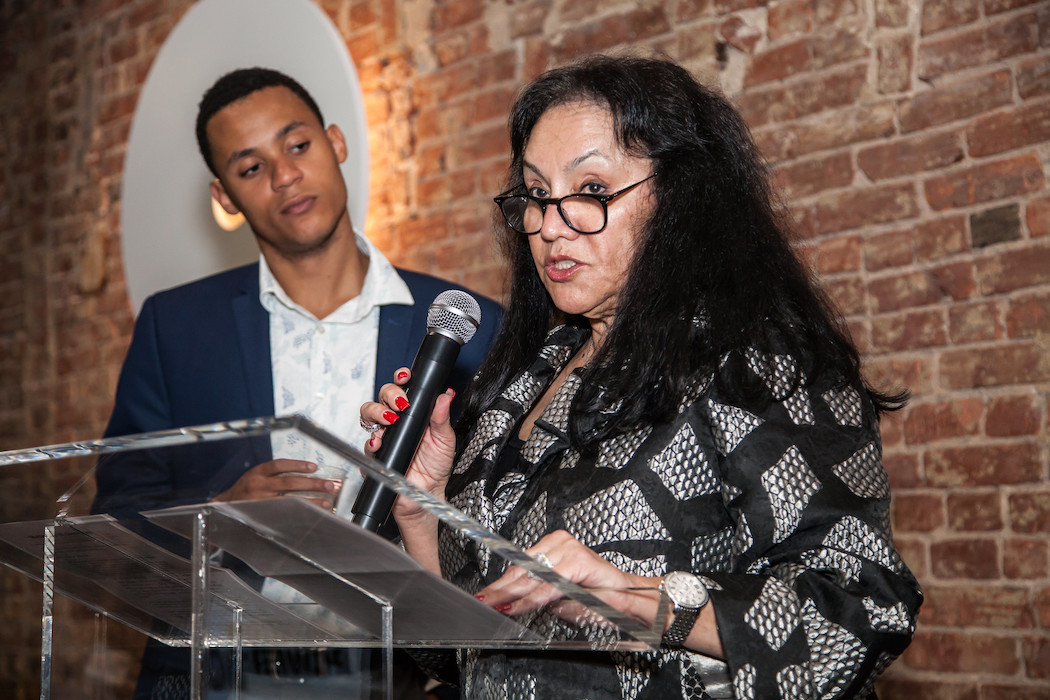 Schools are closed for the academic year, and the state Regents exams scheduled for June have been canceled and the requirements waived. With the statewide education system disrupted indefinitely by the threat of COVID-19, Betty Rosa is watching elected leaders for guidance on when – and how – New York schools will open again. A former principal and superintendent, Rosa had been exploring a revamp of the Regents exams. 
19. Steve Cohen, Larry Schwartz & Bill Mulrow
Former Secretaries to Gov. Andrew Cuomo

In late March, when the state was ramping up its efforts to battle the coronavirus, Gov. Andrew Cuomo enlisted three trusted allies who had all served as his secretary, a top post in his administration. Steve Cohen and Bill Mulrow, both of whom have strong business ties, were tasked with guiding the state's economic recovery. Larry Schwartz, once the governor's enforcer, was handling hospital capacity expansion and procuring health equipment.
RELATED: Cuomo calls his secretaries back for one more job
20. Michael Dowling
President and CEO, Northwell Health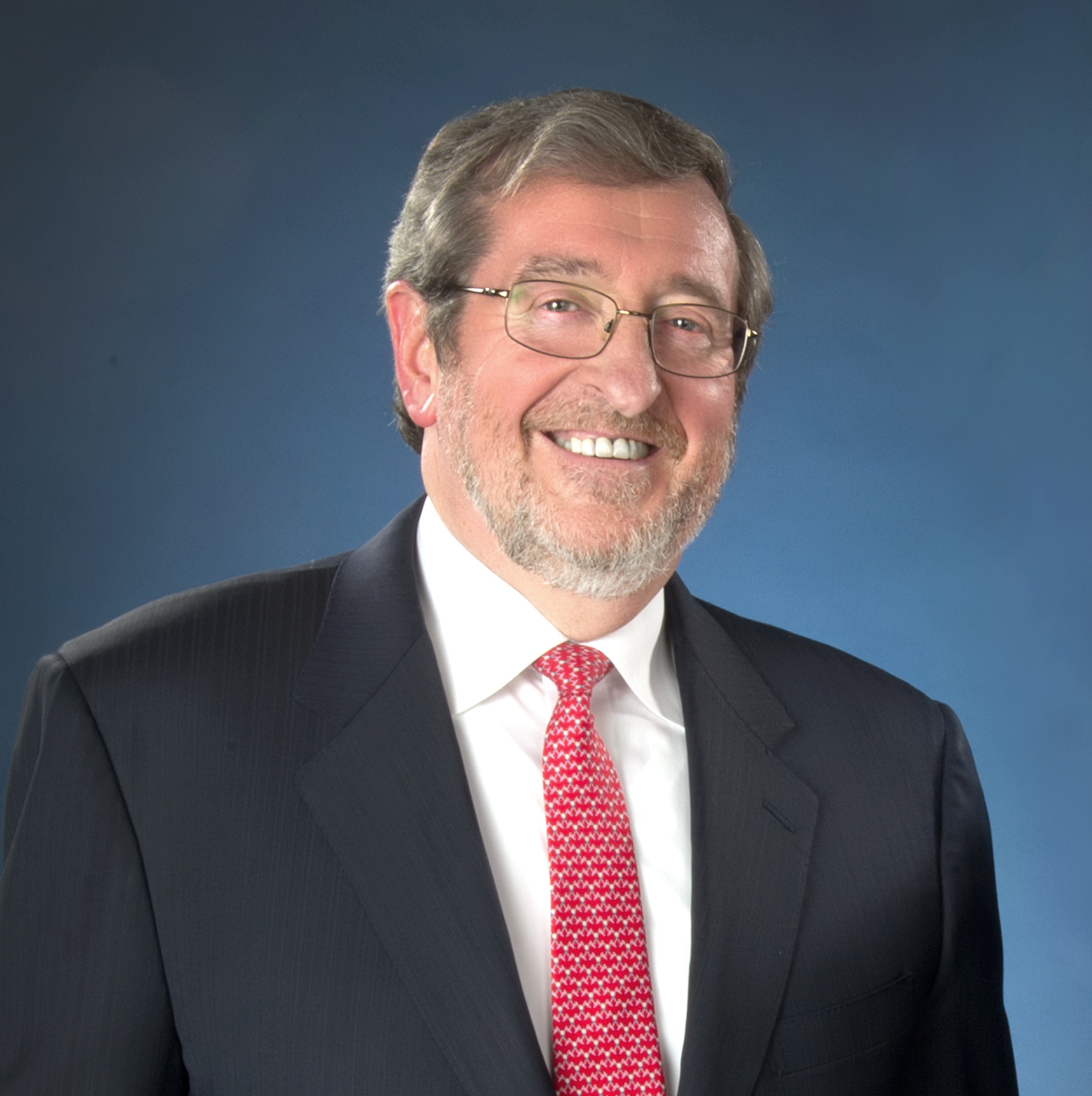 It's been a roller-coaster year for the health care industry – and 2020 shows no sign of slowing down. Michael Dowling, a seasoned public servant who spent a dozen years in state government, was recently charged with improving health services in New York as part of the state's response to the coronavirus. He is also representing New York on a seven-state council tasked with developing a framework to restart the economy.
21. Michael Gianaris
State Senate Deputy Majority Leader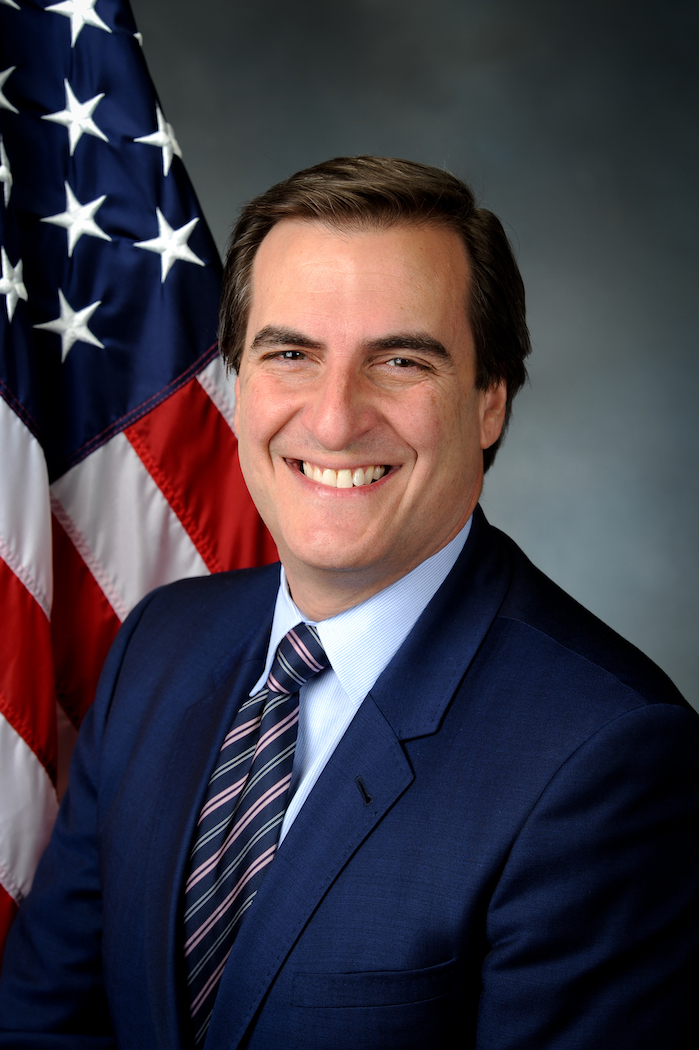 State Sen. Michael Gianaris may be known as the "Amazon Slayer," but the 19-year veteran of the state Legislature wears a few hats. As chairman of the Democratic Senate Campaign Committee, Gianaris helped turn the state Senate blue in 2018, and as deputy majority leader, he helped usher in progressive reforms that led Gov. Andrew Cuomo to call last year's session the "most productive in modern history."
22. Michael Mulgrew
President, United Federation of Teachers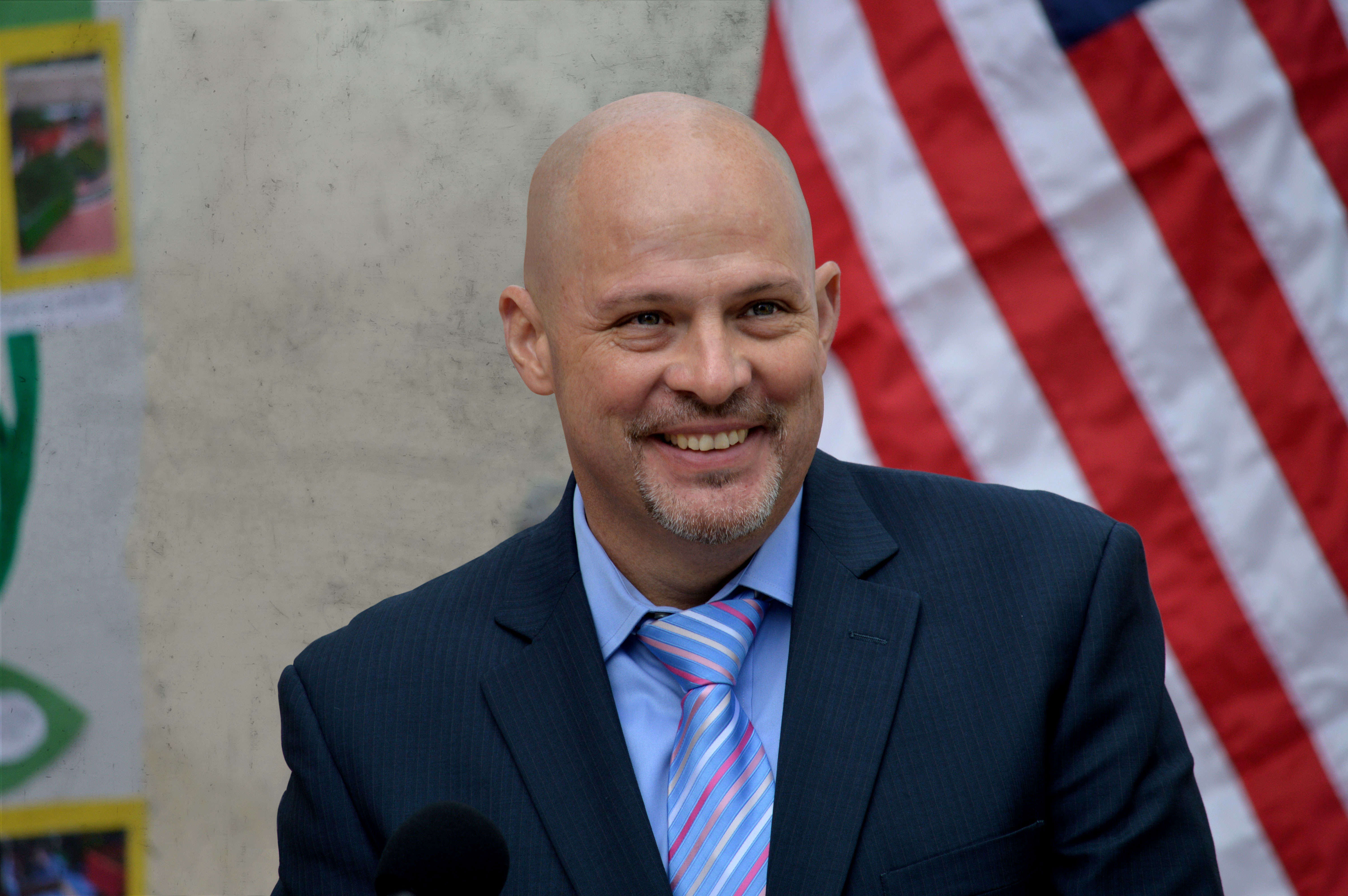 Michael Mulgrew is one of the most prominent labor leaders in New York, and the union he leads has been a political powerhouse in New York public education for decades. The coronavirus pandemic is perhaps the most difficult challenge in Mulgrew's decadelong tenure, having presented such difficult questions as when to close schools, how to continue educating students remotely and when to resume in-person classes. 
23. Kumiki Gibson & Elizabeth Garvey
Counsel to the Governor; Special Counsel and Senior Adviser to the Governor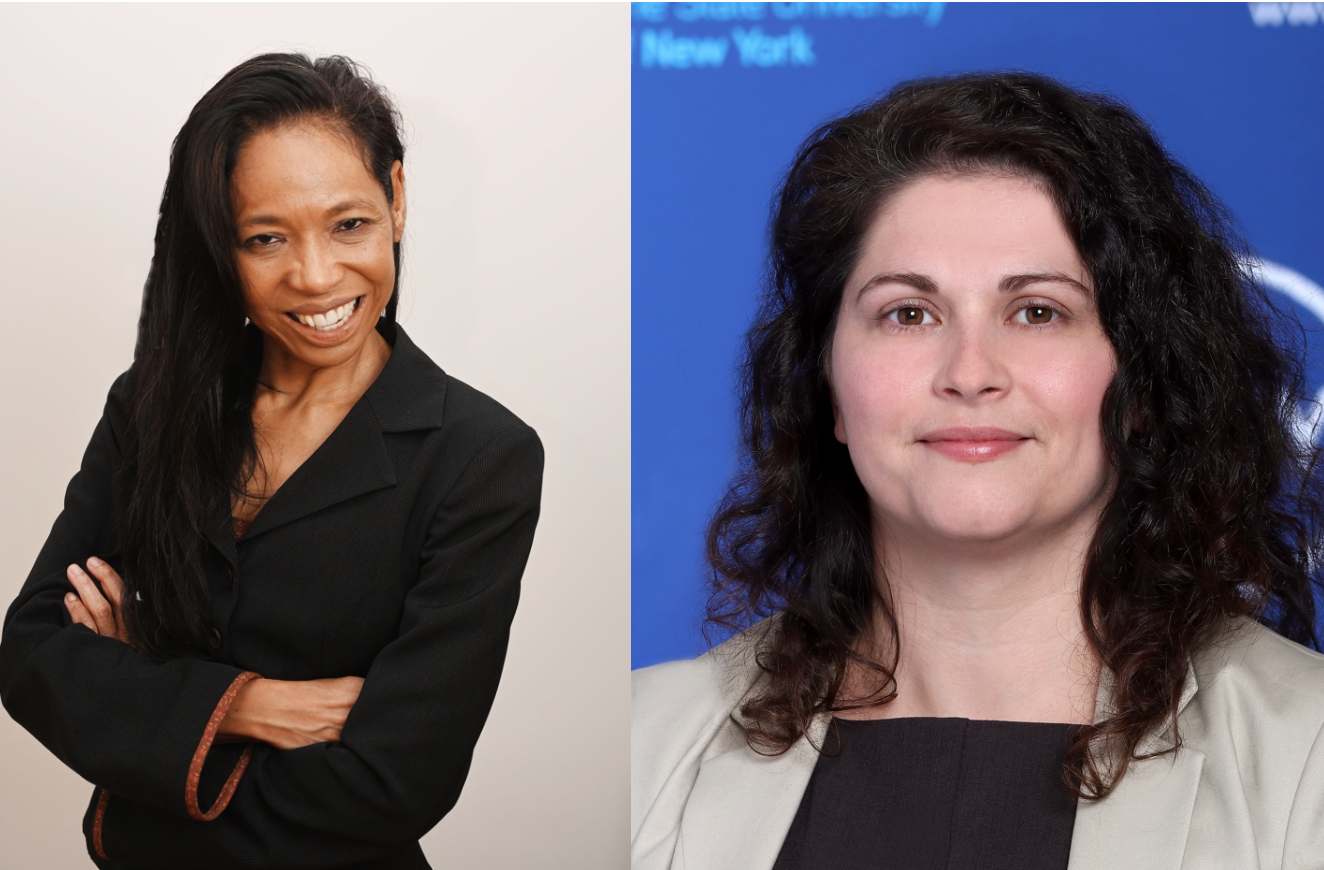 Inspired to become a lawyer by her criminal defense attorney father, Kumiki Gibson was appointed last year as one half of Gov. Andrew Cuomo's legal team – along with Elizabeth Garvey – and has been fielding release requests from attorneys concerned about the spread of the coronavirus in prison. Garvey, who handles budget and policy issues, weighed in on measures to quarantine students returning from study-abroad programs as the outbreak intensified.
24. Kirsten Gillibrand
U.S. Senator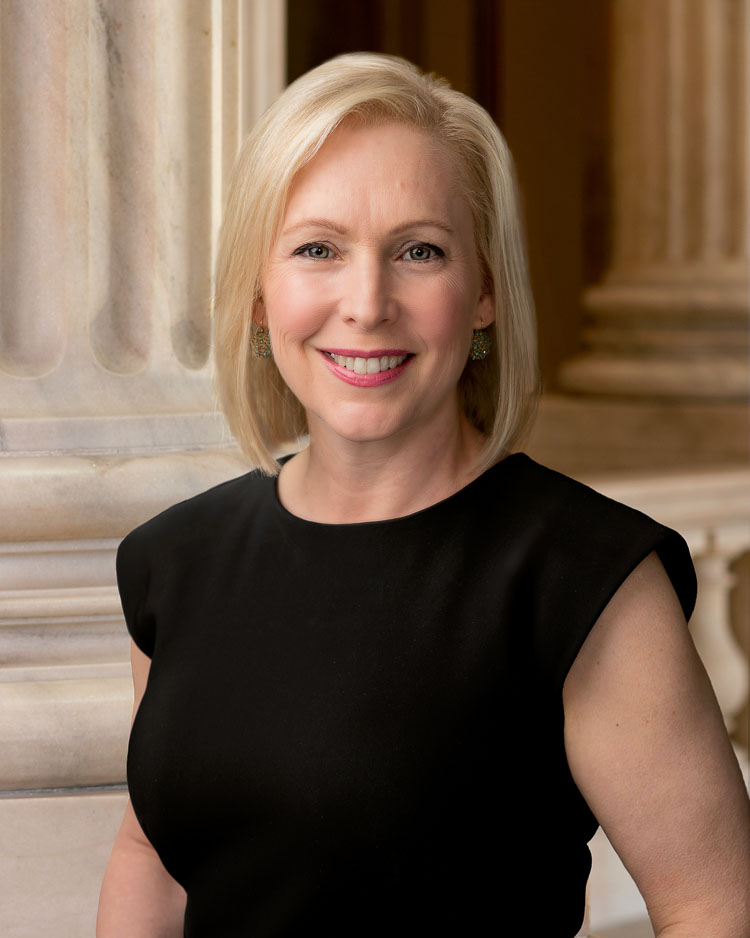 U.S. Sen. Kirsten Gillibrand's presidential ambitions were dashed when she failed to qualify for a third debate and exited the Democratic primary. Since then she has called on President Donald Trump to provide more coronavirus aid to her hard-hit home state. After Trump called the U.S. Postal Service a "joke," Gillibrand penned an op-ed in The New York Times describing her vision for transforming the historic institution.
25. Peter Ward
President, Hotel and Motel Trades Council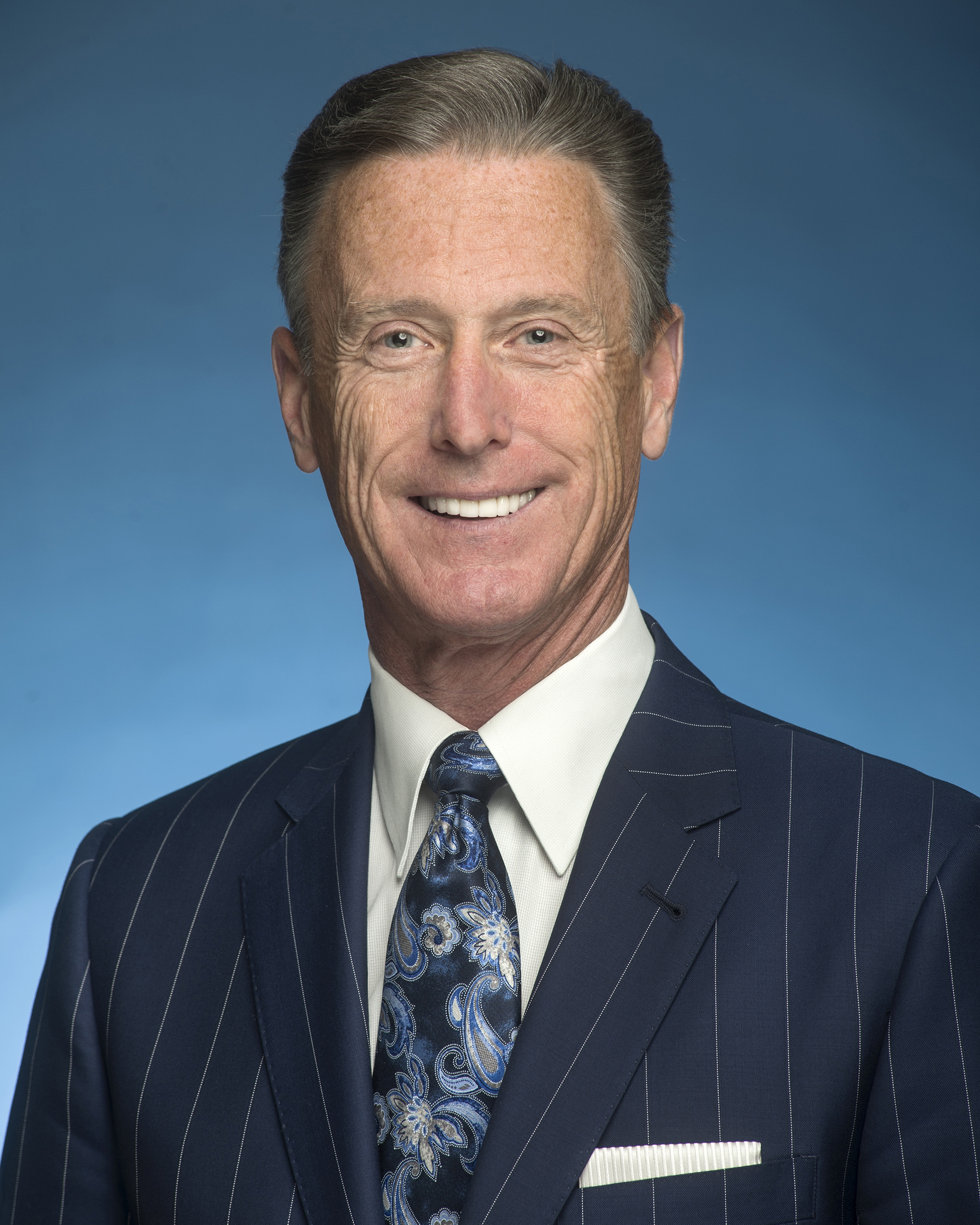 In 2012, Peter Ward was dubbed "the most powerful labor leader in New York City" – and it's a title Ward still arguably deserves today. While some tech startups have thrived in New York, Airbnb – a threat to the workforce Ward represents – has struggled. An ally of both Gov. Andrew Cuomo and New York City Mayor Bill de Blasio, Ward is poised to win new rules limiting nonunion hotels. 
26. Kevin Law
President and CEO, Long Island Association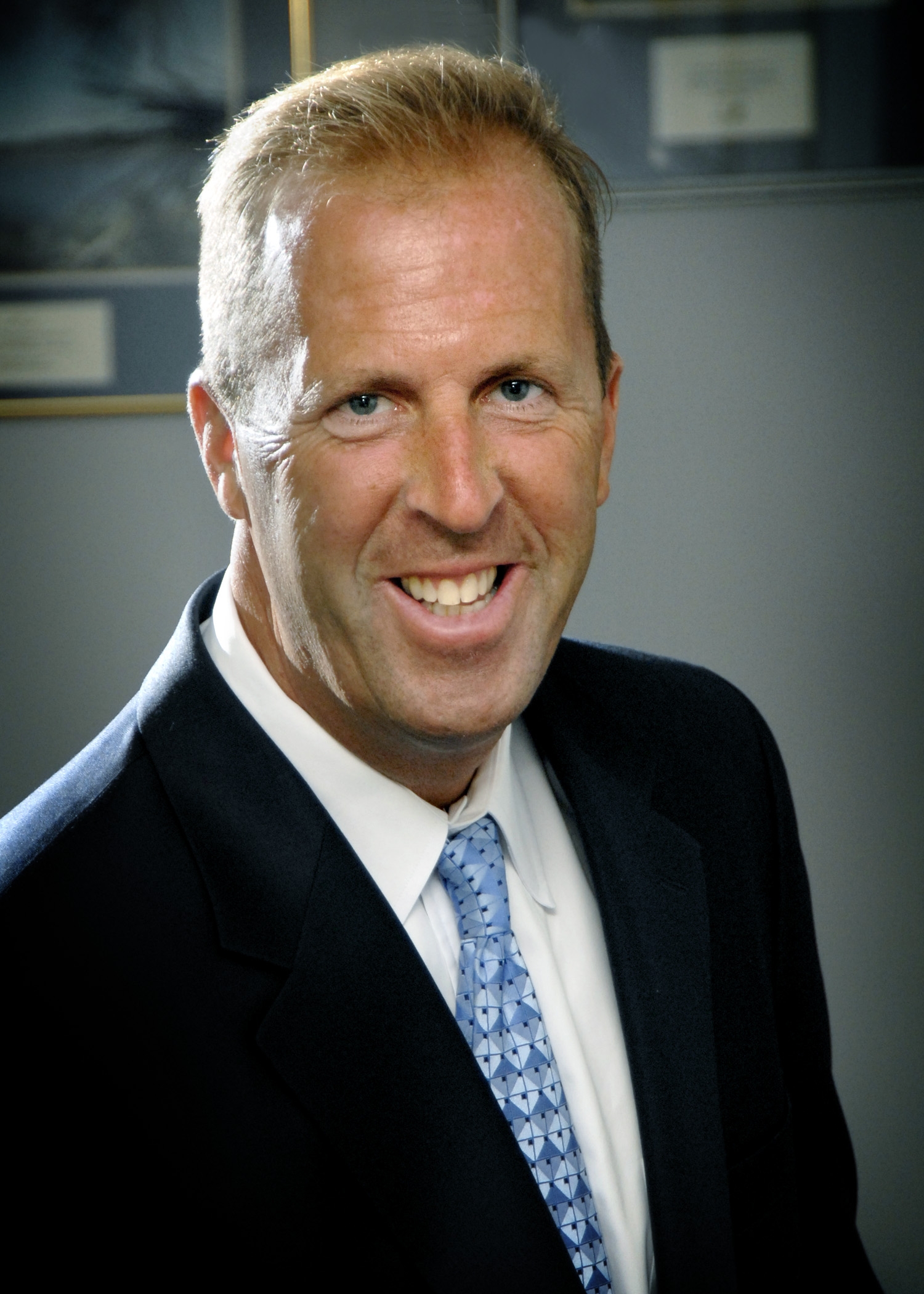 Kevin Law leapt into action in March to offer support to small businesses affected by the coronavirus outbreak, swapping the Long Island Association's planned spring luncheon for a webinar offering tips on surviving economic hardship. A few weeks later, the longtime business leader and former president of the Long Island Power Authority pressed U.S. Senate Minority Leader Charles Schumer to fast-track relief to struggling small business owners. 
27. Kelly Cummings
Director of State Operations and Infrastructure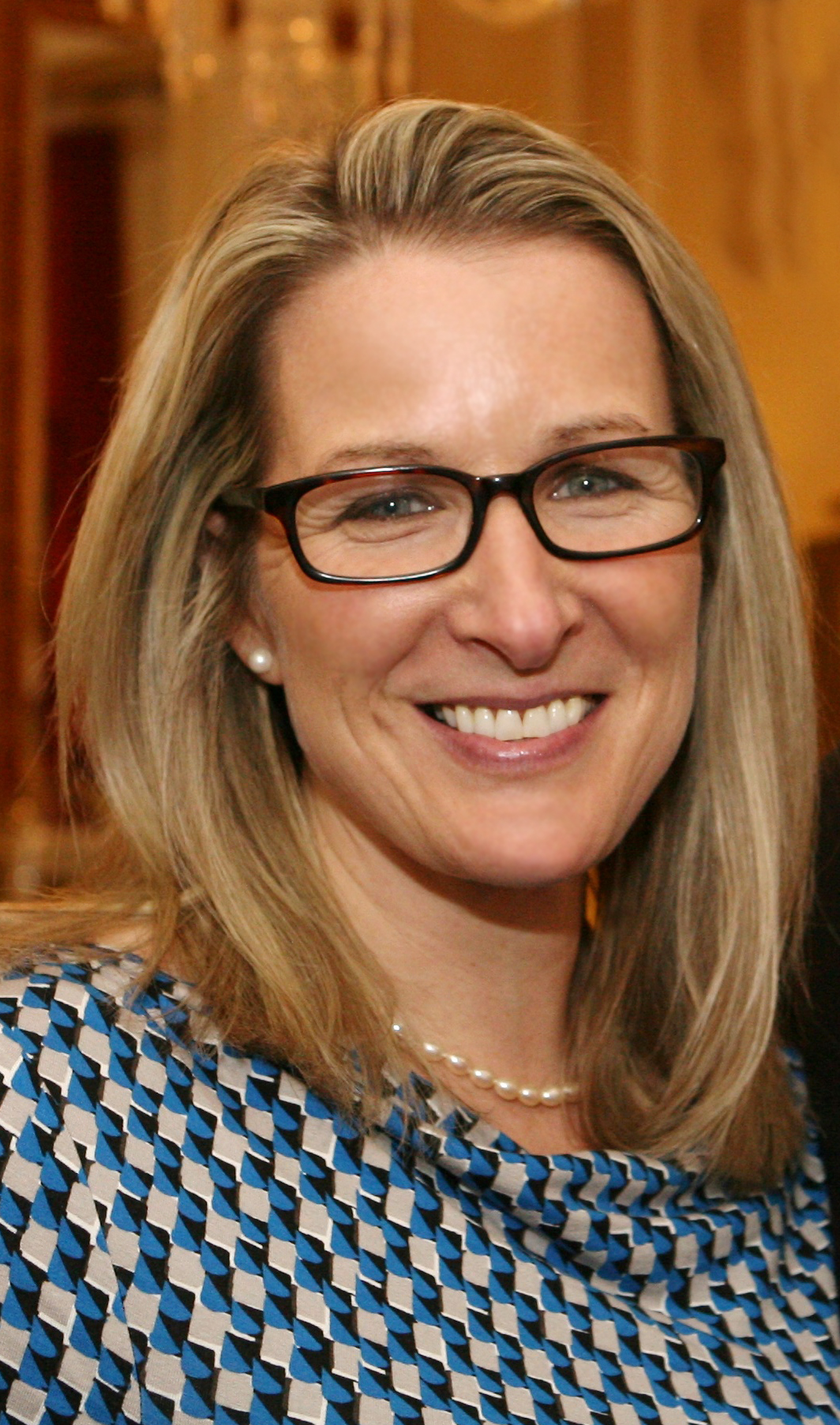 For years, Gov. Andrew Cuomo's inner circle included one counsel and one director of state operations. Now, he has split the roles, with two counsels and three people taking on the duties of the director of state operations. Kelly Cummings was promoted to her current post in early 2019. And while the two other staffers were hired to handle agency and emergency management, Cummings' infrastructure beat has long been a top Cuomo priority.
28. Eric Gertler
President and CEO, Empire State Development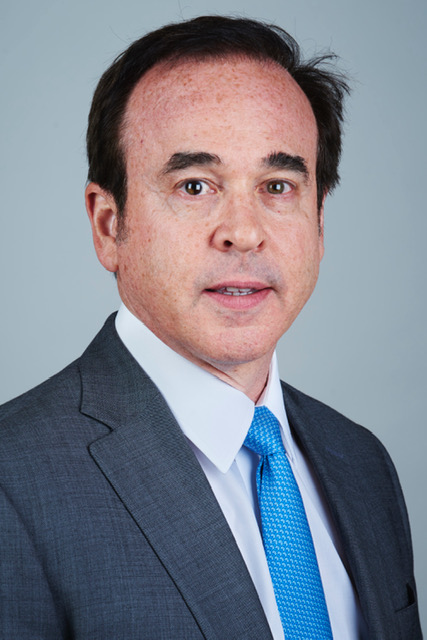 When Eric Gertler was nominated to lead Empire State Development last year, the state's economic development arm had been rocked by Amazon's stunning HQ2 exit and the criminal convictions of key figures running the governor's marquee Buffalo Billion program. Now Gertler, the former executive chairman of U.S. News & World Report, faces the even more daunting task of reviving the state's economy amid the worst slump since the Great Depression.
29. Todd Kaminsky
Chairman, State Senate Environmental Conservation Committee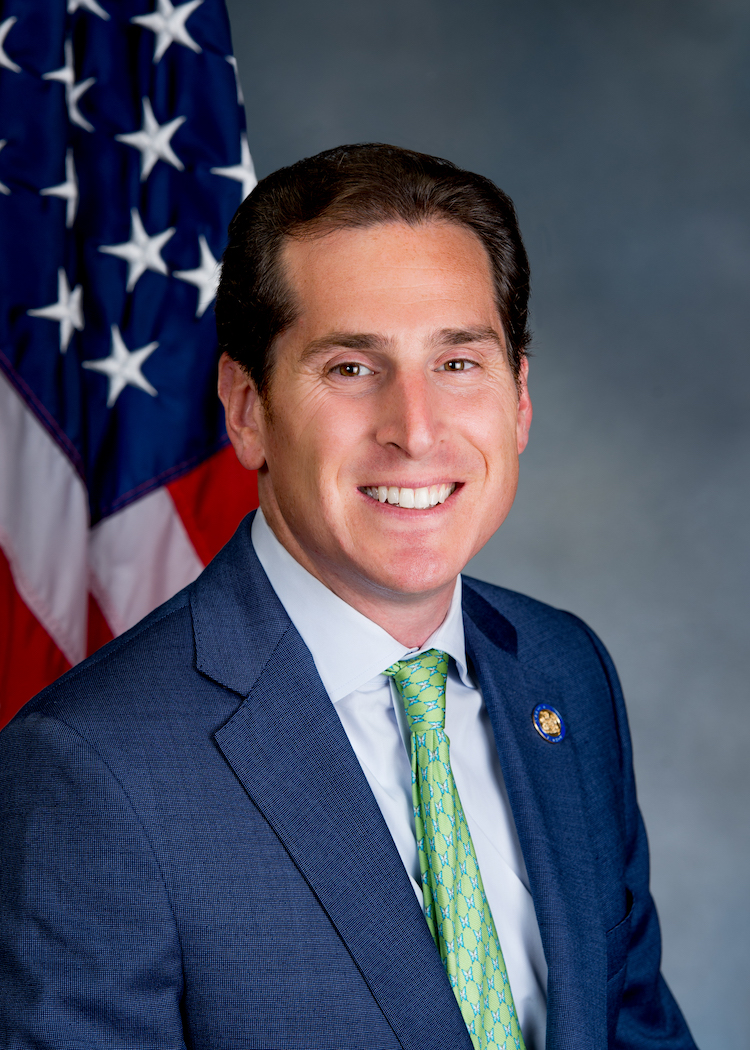 When Democrats took the state Senate in 2018, they also took Long Island, once a Republican stronghold. In a Democatic state Legislature dominated by New York City progressives, state Sen. Todd Kaminsky, the most senior Democrat from Long Island, leads a crucial group of swing votes representing generally more moderate suburban interests. And even in a chamber unified with the dissolution of the Independent Democratic Conference, those votes still matter.
30. Brad Hoylman
Chairman, State Senate Judiciary Committee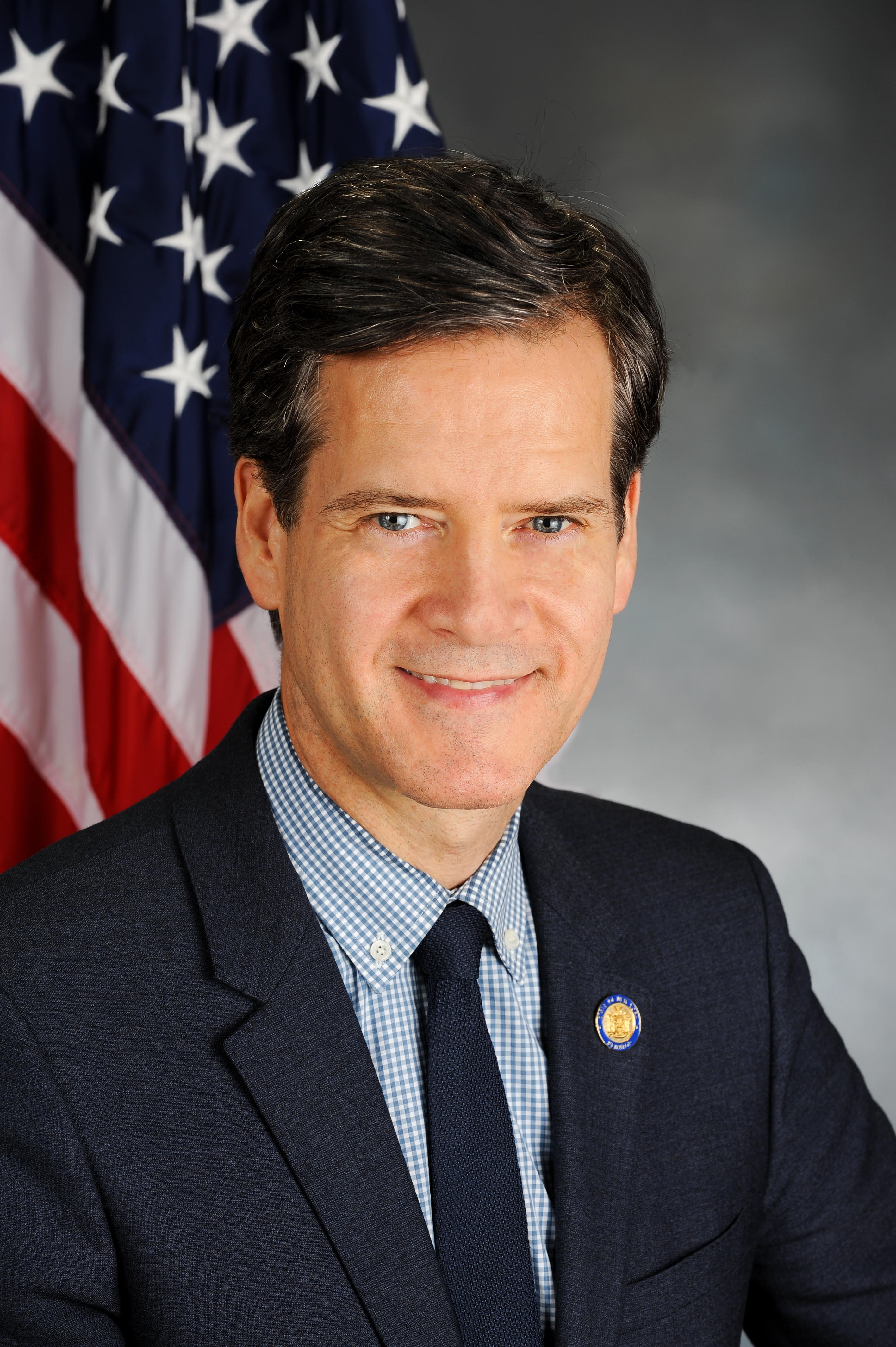 The state Legislature voted to extend the so-called look-back window for the Child Victims Act an additional year after state Sen. Brad Hoylman, the legislation's original sponsor, pointed out that survivors are unlikely to file claims during a pandemic. In May, Hoylman introduced legislation extending eligibility for unemployment benefits to workers who leave work due to a lack of safety measures to contain the spread of the coronavirus.
31. Mario Cilento
President, New York State AFL-CIO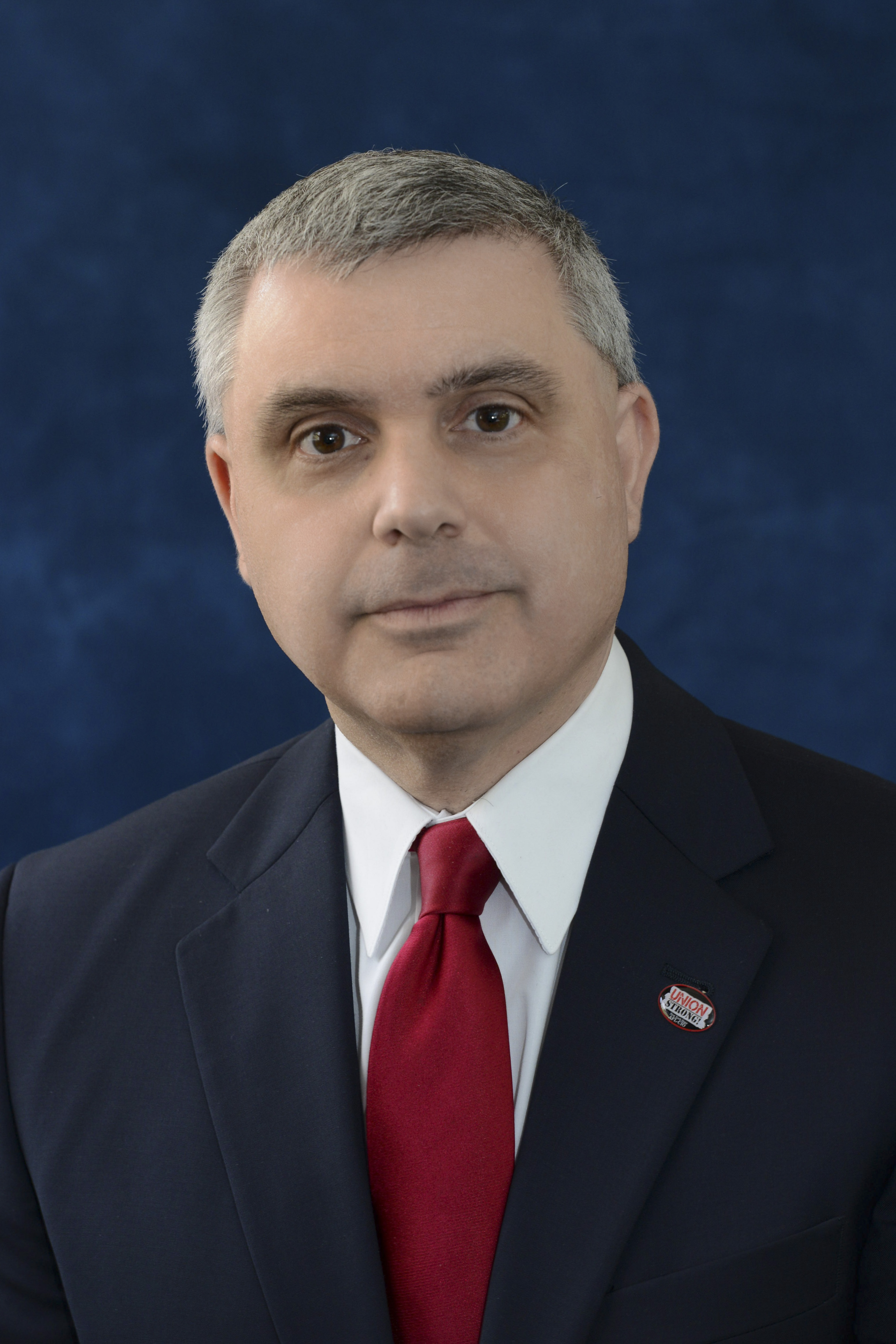 Mario Cilento has been making the case that New York has some catching up to do, compared with other states, in providing workers' compensation benefits to essential workers exposed to COVID-19 on the job. The ally of Gov. Andrew Cuomo, who represents about 2.5 million members, has joined other leaders in labor, business and higher education as part of the governor's committee overseeing the reopening of the state's economy. 
32. Kathryn Wylde
President and CEO, Partnership for New York City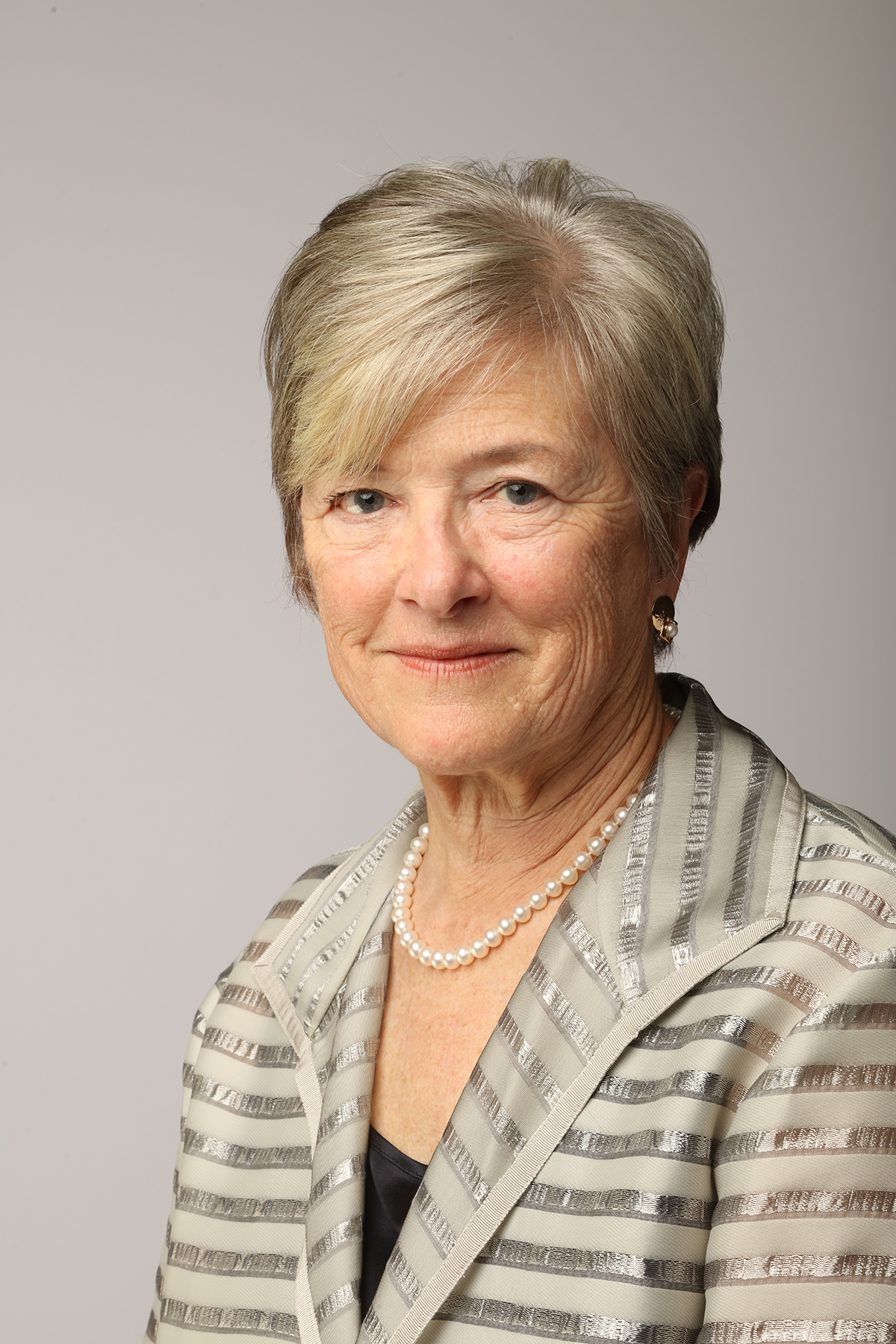 As New York grapples with the economic impact of an extended lockdown, particularly in the urban epicenter of the coronavirus outbreak, Kathryn Wylde is among leading voices envisioning what recovery will look like. Drawing on decades of experience in urban policy and economic development, Wylde cautioned that the city may not rebound as quickly as many wish it would. The long-term impact of the pandemic "could be culture-changing," she said.
33. Suri Kasirer
Founder, Kasirer
Suri Kasirer's firm has solidified its status as the top lobbying operation in both Albany and in New York City for the past few years, based on annual compensation. Kasirer, who once worked for then-Gov. Mario Cuomo, founded her firm in 1997 and has represented Charter Communications, T-Mobile, Motion Picture Association of America, NBCUniversal and New Yorkers for Clean, Livable and Safe Streets.
34. Félix Matos Rodríguez
Chancellor, City University of New York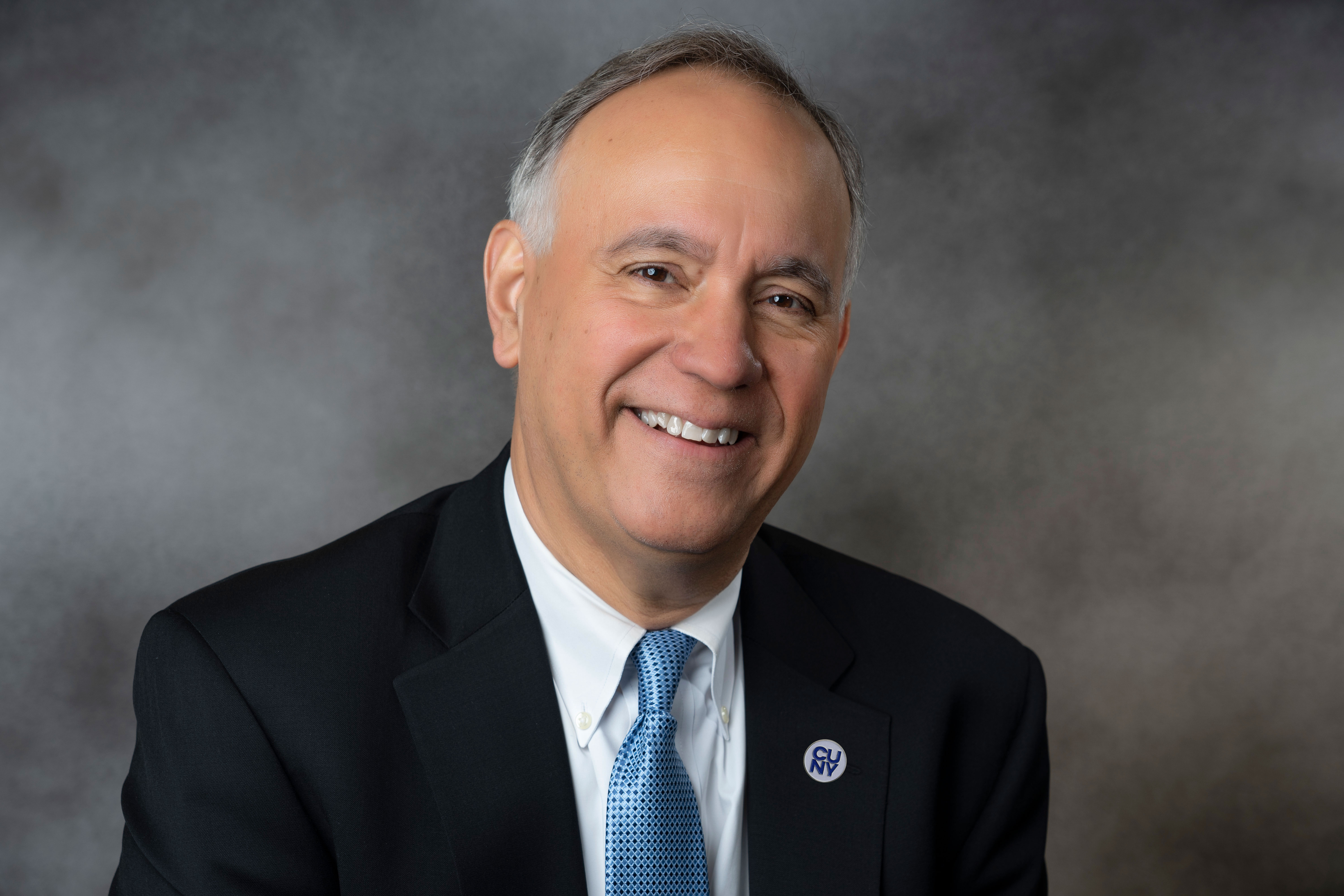 Last year, the former Queens College president became the first Latino person and person of color selected as chancellor of the City University of New York. As classes moved online this spring, Félix Matos Rodríguez worked to mitigate the effects of the pandemic, directing students and faculty to produce face shields for local hospitals and launching an emergency relief fund for students affected by the crisis. 
35. Rick Cotton
Executive Director, Port Authority of New York and New Jersey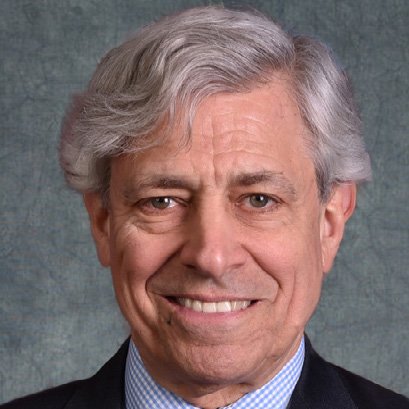 Rick Cotton grabbed headlines earlier this year when he became the area's first public official to test positive for the coronavirus. But Cotton didn't rest during his time in quarantine. He continued working as the transportation authority saw more of its staff test positive for COVID-19. He has been reaching out to congressional leaders to secure financial aid after traffic and ridership at the transit authority fell dramatically. 
36. Crystal Peoples-Stokes
Assembly Majority Leader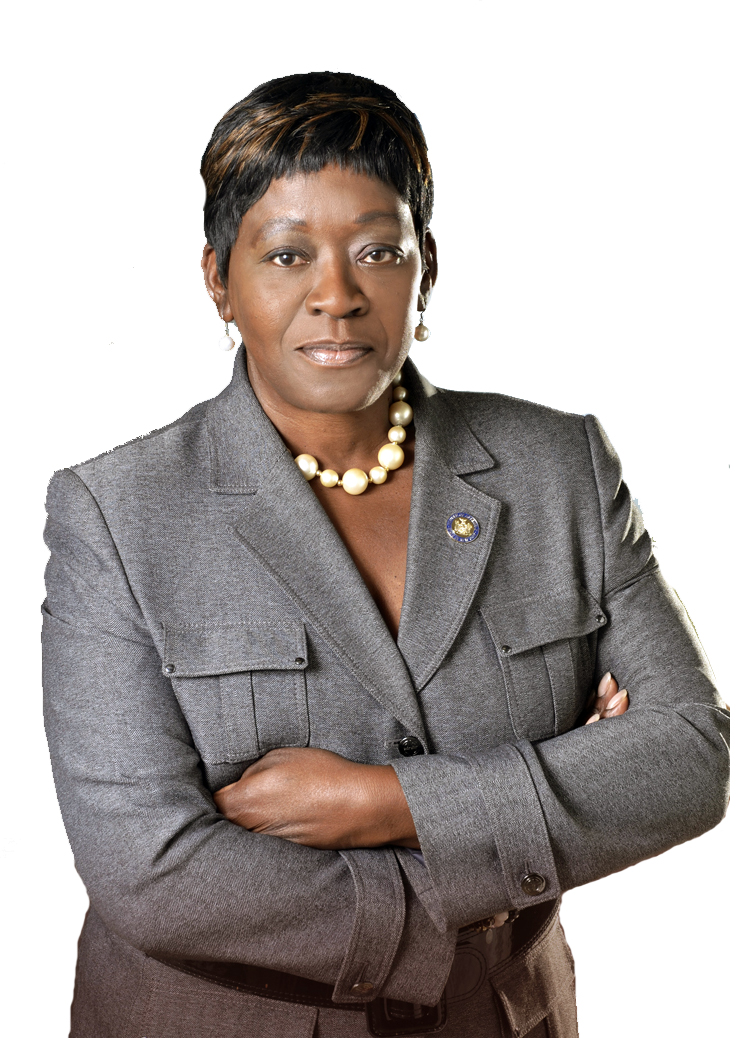 The COVID-19 outbreak derailed any hope that the legalization of recreational marijuana would be included in New York's budget this year. And given how long the state has sat on the legislation before the health crisis, it's unlikely to resurface anytime soon. Even so, Crystal Peoples-Stokes, a Buffalonian who as Assembly majority leader is the chamber's unofficial upstate leader, is trying to push it forward.
37. Geoffrey Berman
U.S. Attorney for the Southern District of New York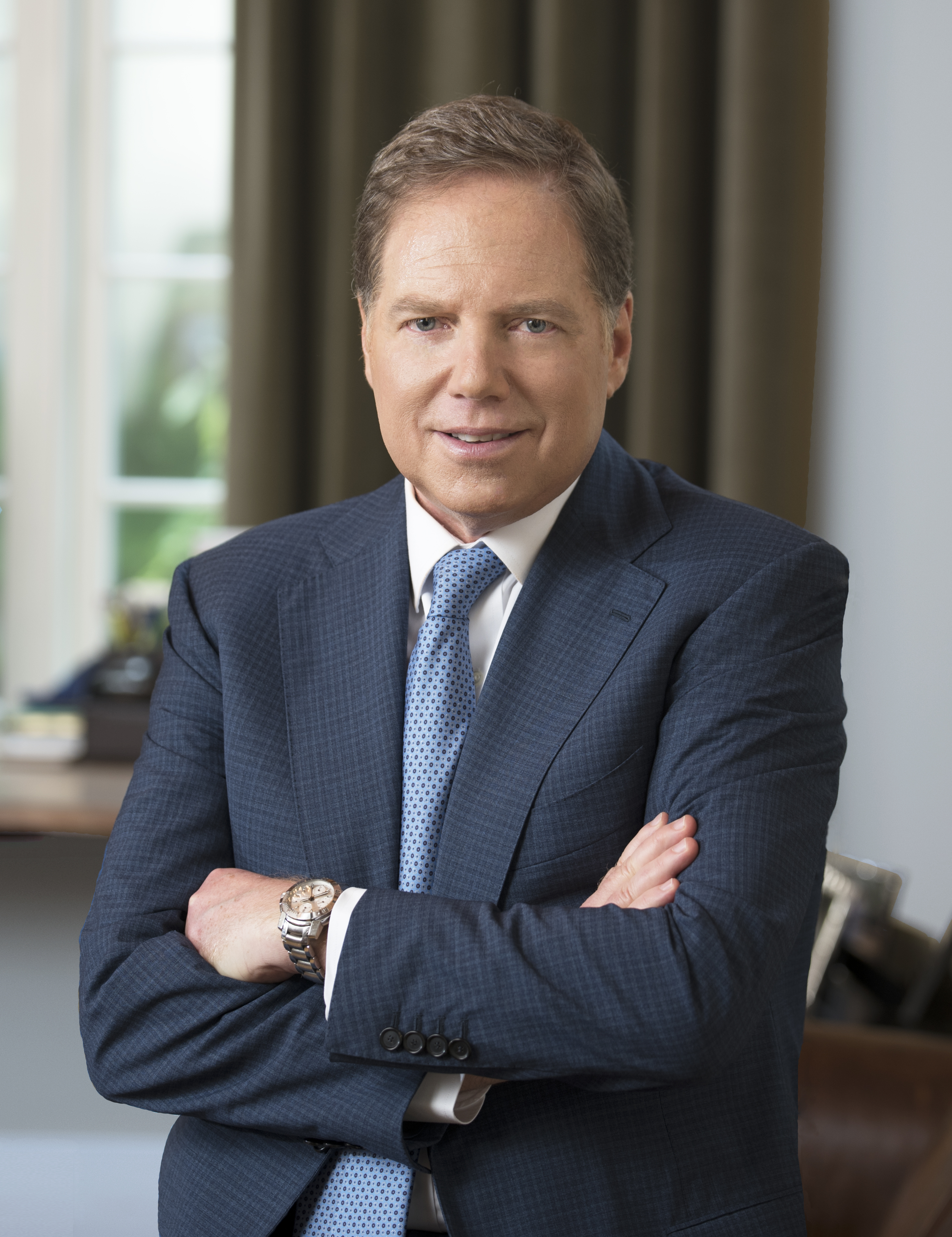 At a time of growing fears that U.S. Attorney General William Barr is politicizing the Justice Department, U.S. Attorney Geoffrey Berman has stood up for his office's independence and integrity. While he hasn't gone after Albany politicians the way his predecessor did, he has had his hands full prosecuting former Trump attorney Michael Cohen and Rudy Giuliani associates Lev Parnas and Igor Fruman – and probing associates of Jeffrey Epstein. 
38. Kyle Bragg
President, 32BJ SEIU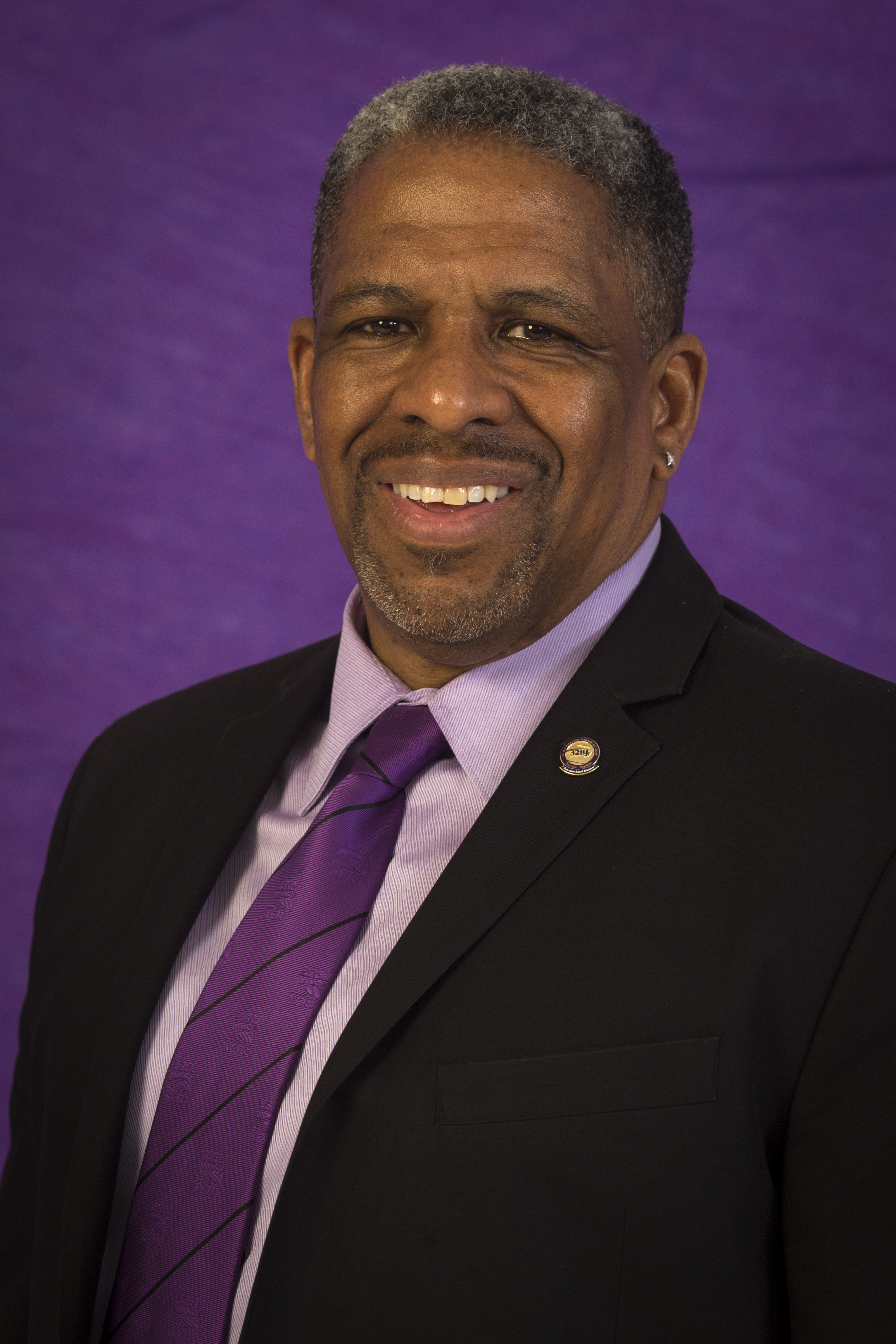 Shortages of personal protective equipment, including face masks and gloves, have put many of the members of 32BJ SEIU who work as janitors, doormen and in other essential roles at risk during the coronavirus pandemic – and dozens have died. Nearly a year into his role heading the influential service workers union, Kyle Bragg has asked Congress to mandate that workers receive hazard pay, personal protective equipment and layoff protections.
39. Neal Kwatra
Founder and CEO, Metropolitan Public Strategies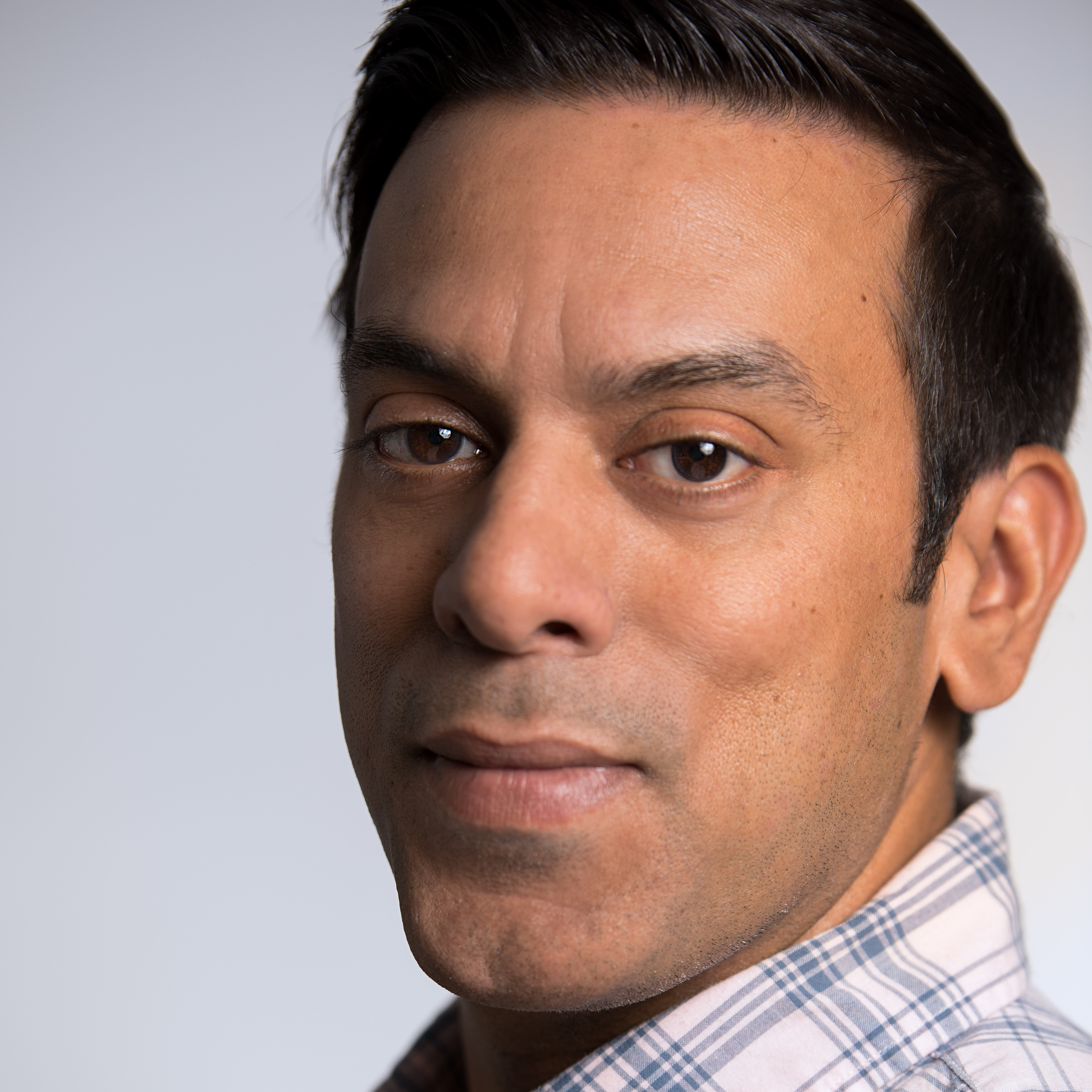 Amid the coronavirus pandemic, Neal Kwatra is shifting his firm's focus from promoting offshore wind development to helping the hotel workers union fight for worker pay and health benefits. Building off his work helping to run the New York Immigration Coalition's campaign for driver's licenses for undocumented immigrants and the anti-Airbnb ShareBetter coalition last year, Kwatra remains a force in progressive politics and policymaking.

40. James Whelan
President, Real Estate Board of New York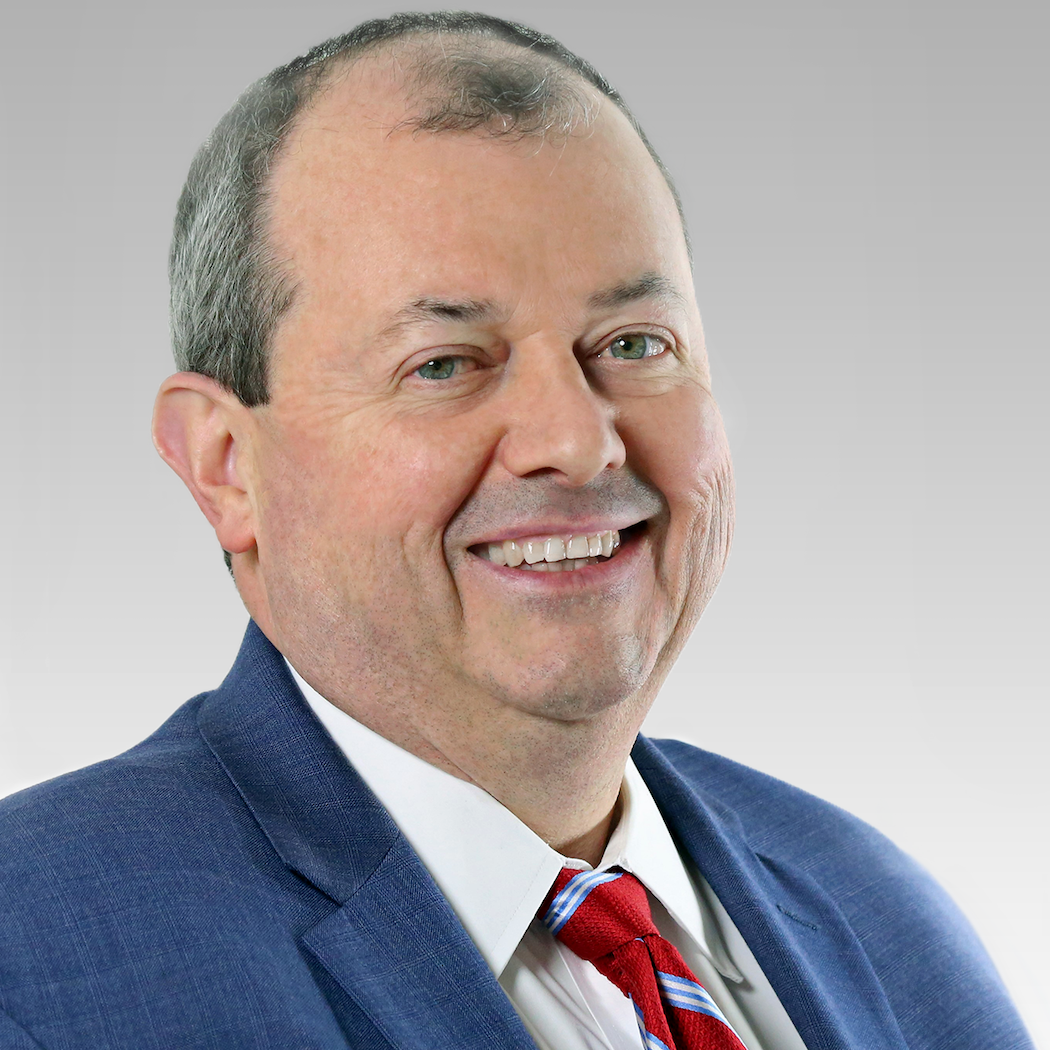 The Real Estate Board of New York, the leading organization representing the state's influential real estate industry, has been proactive in recent months as many New Yorkers are losing jobs and struggling to pay rent. They've worked to halt evictions and advocated for relief measures. James Whelan – who was promoted to REBNY president last summer – is also continuing to mount legal battles against sweeping 2019 tenant protections.
41. Liz Krueger
Chairwoman, State Senate Finance Committee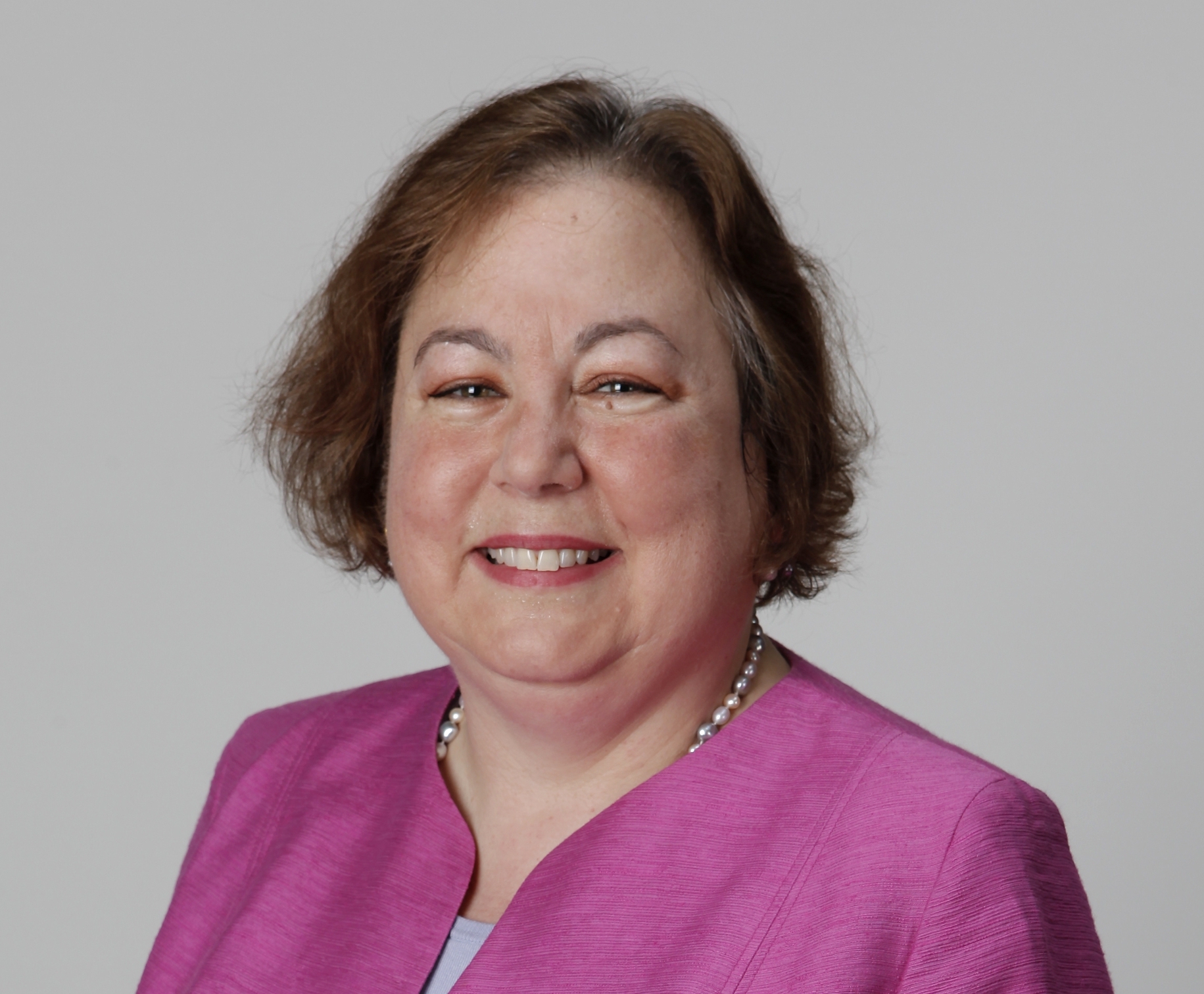 While the state budget often comes down to deal-making between the two state legislative leaders and the governor, state Sen. Liz Krueger is one of the other important people involved. As chairwoman of the powerful state Senate Finance Committee, she leads the joint legislative budget hearings and helps shape the state's $177 billion spending plan. Outside of budget season, Krueger is a senior Democratic member who regularly sponsors noteworthy progressive legislation.
42. Jill DesRosiers
Chief of Staff to the Governor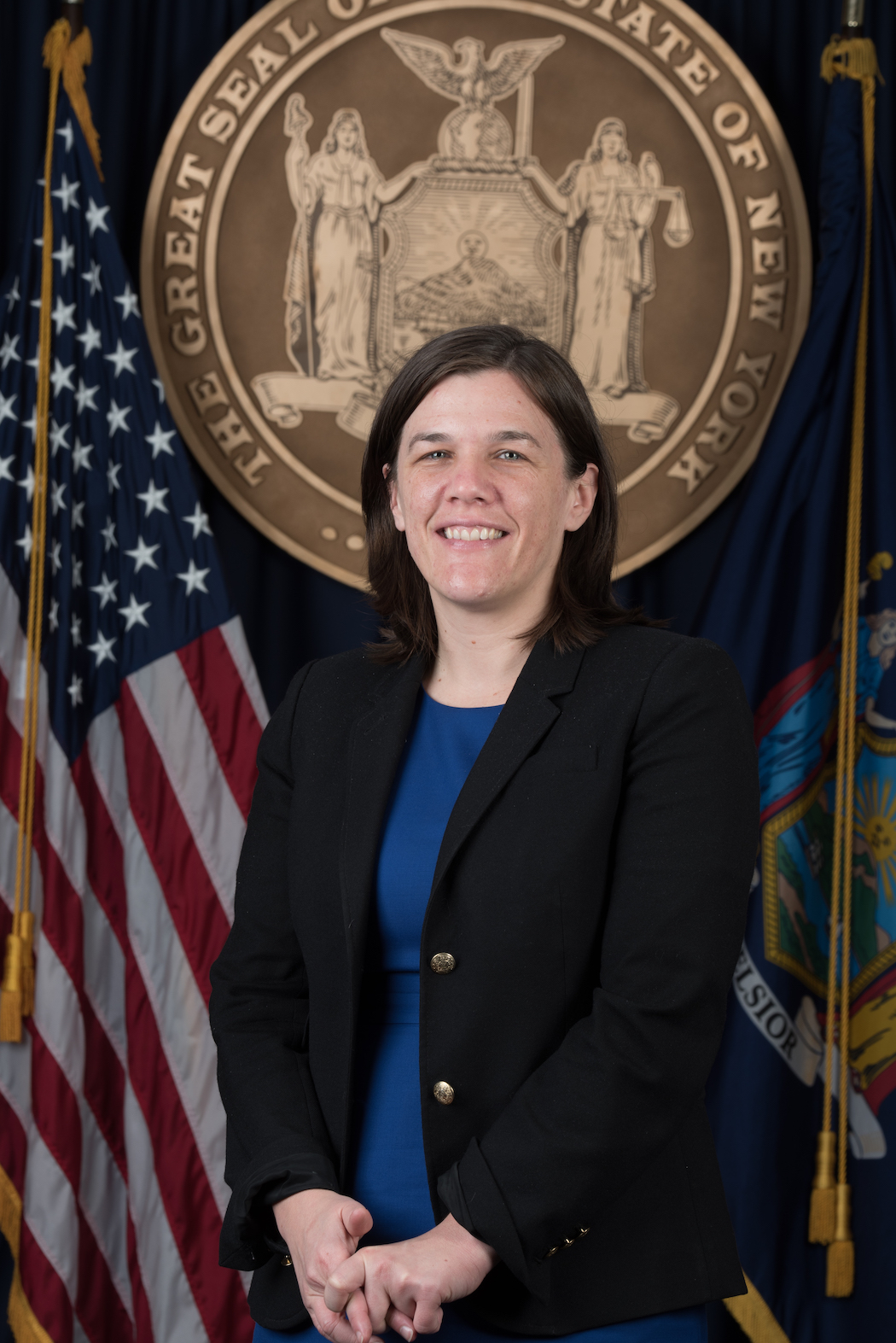 A self-described "behind-the-scenes kind of person," Jill DesRosiers is perhaps the most influential member of Gov. Andrew Cuomo's inner circle. Promoted to the role of chief of staff in early 2019, she previously served as the governor's executive deputy secretary – in other words, his gatekeeper. With Cuomo winning accolades for his response to COVID-19, DesRosiers plays a critical role in keeping everything running smoothly. 

43. Jay Jacobs
Chairman, State Democratic Party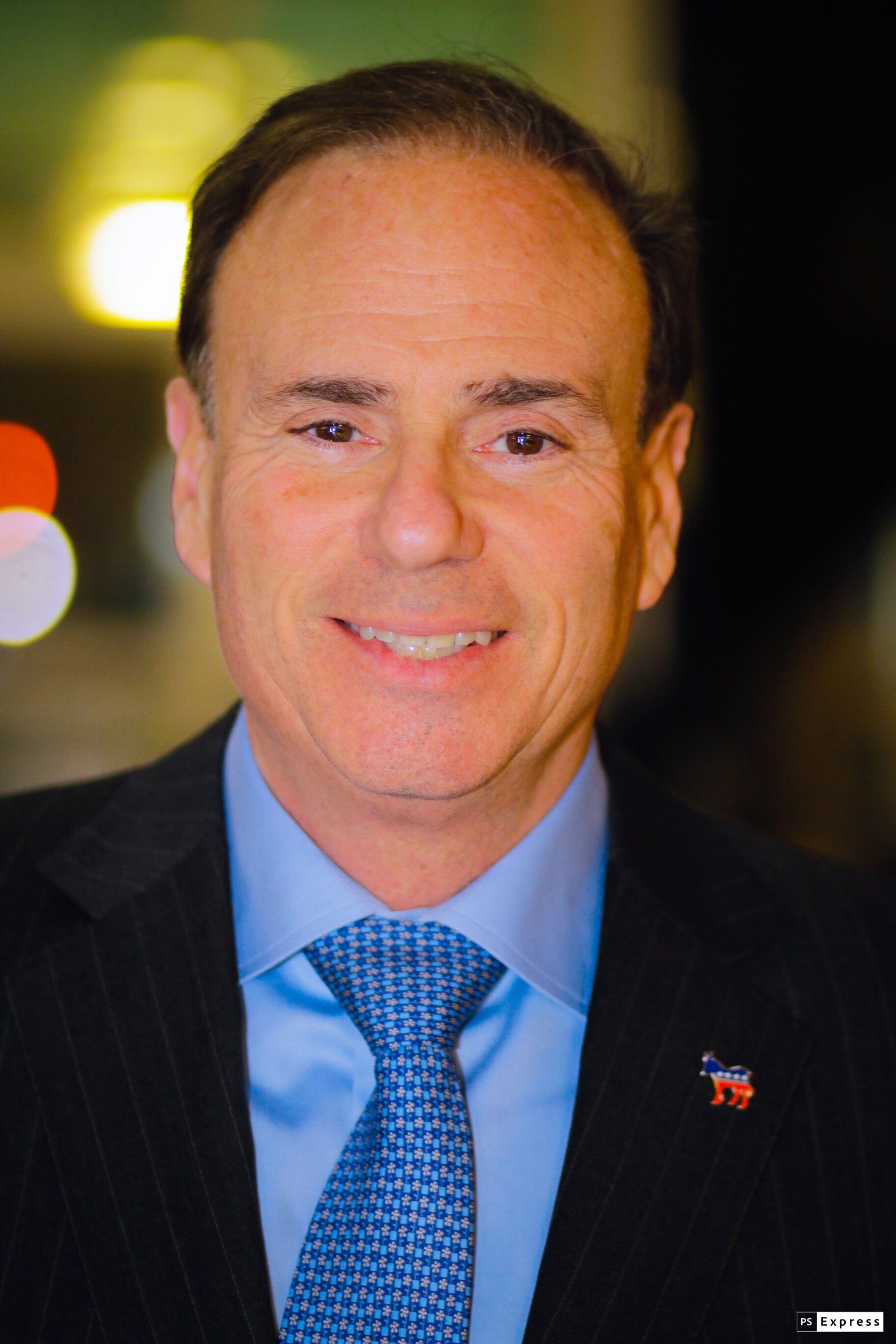 Jay Jacobs controls massive amounts of money to support candidates and holds incredible sway over party decisions. He flexed his influence outside of his official capacity when Gov. Andrew Cuomo appointed him to the state Campaign Finance Reform Commission. Even though the commission's recommendations were overturned by a judge, the new rules for third parties that Jacobs wanted still wound up in the state budget.
44. Janet DiFiore
Chief Judge, State Court of Appeals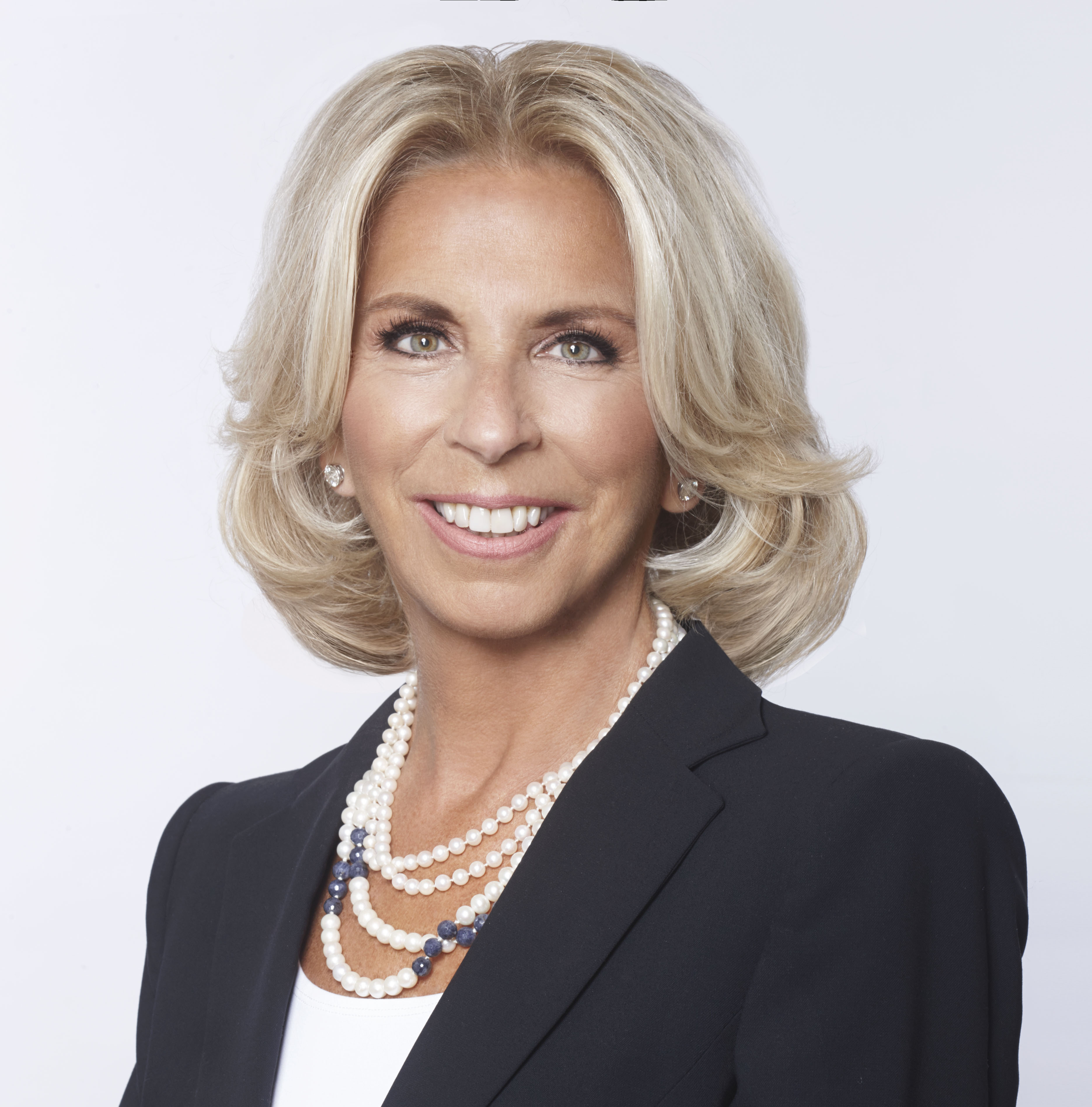 In what Janet DiFiore called a "Herculean effort," the state court system processed more than 2,600 cases during the first week after moving operations online this spring. The court system also partnered with the state bar association to create a pro bono network to assist with issues stemming from the pandemic. DiFiore has a record of spearheading reforms, including establishing opioid intervention courts and ending cash bail for nonviolent offenders.
45. Patrick Brown & David Weinraub
Co-founders, Brown & Weinraub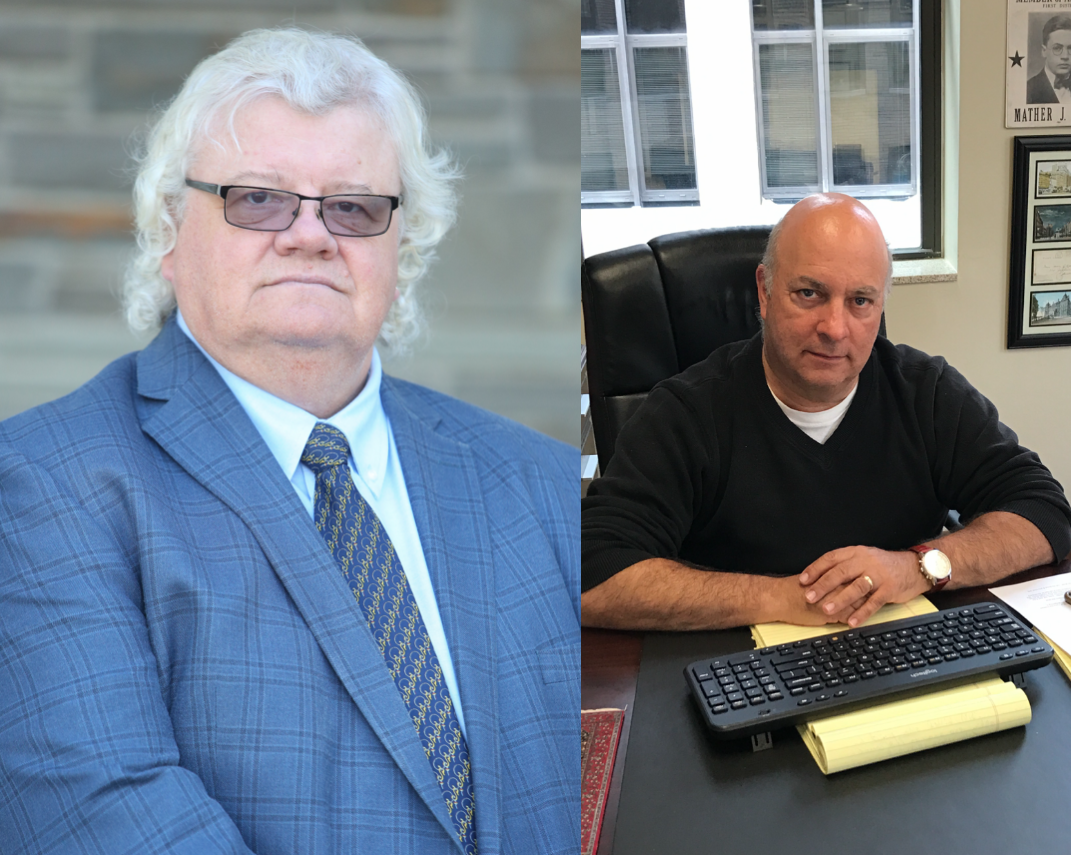 David Weinraub and Patrick Brown have consistently ranked in the upper echelon of New York lobbyists, attracting clients including Airbnb and MetLife to their firm in recent years. Both men served under former Gov. Mario Cuomo before breaking out on their own. After nearly two decades at the helm of Brown & Weinraub, the formidable duo have turned their firm into an Albany powerhouse.
46. Rich Azzopardi
Senior Adviser to Gov. Andrew Cuomo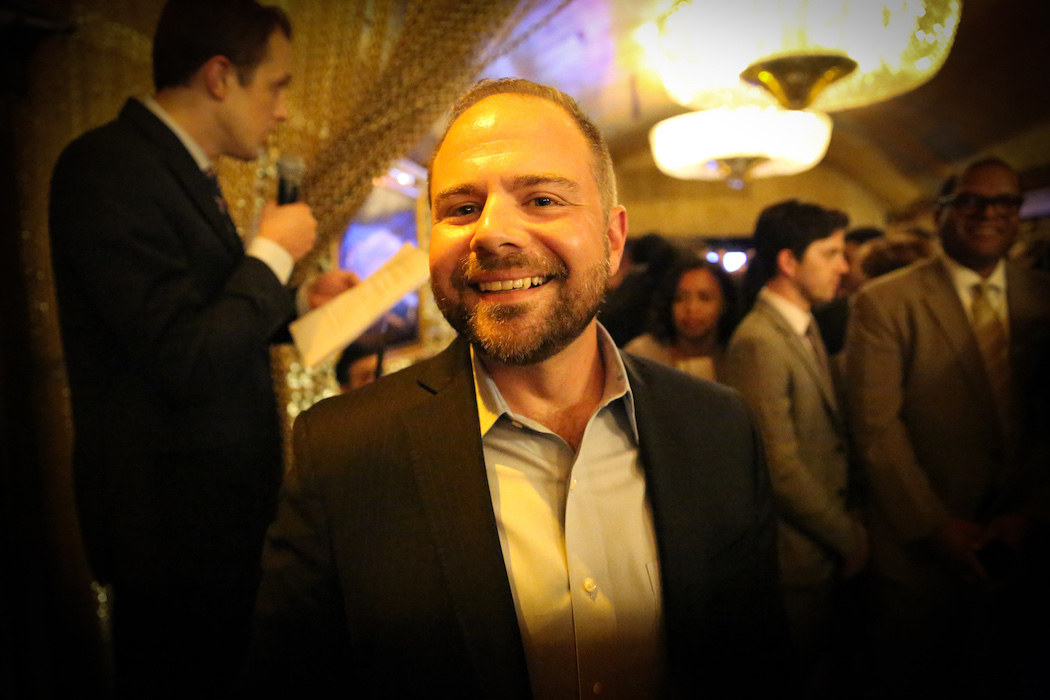 While many other key officials in Gov. Andrew Cuomo's inner circle have come and gone, one of the stalwarts has been Rich Azzopardi, a tenacious defender of the administration and its objectives. The former reporter and legislative staffer is known for battling and belittling political opponents on social media and in statements to the press. But during the coronavirus pandemic, he has been emphasizing the importance of working together.
47. Gary LaBarbera
President, Building and Construction Trades Council of Greater New York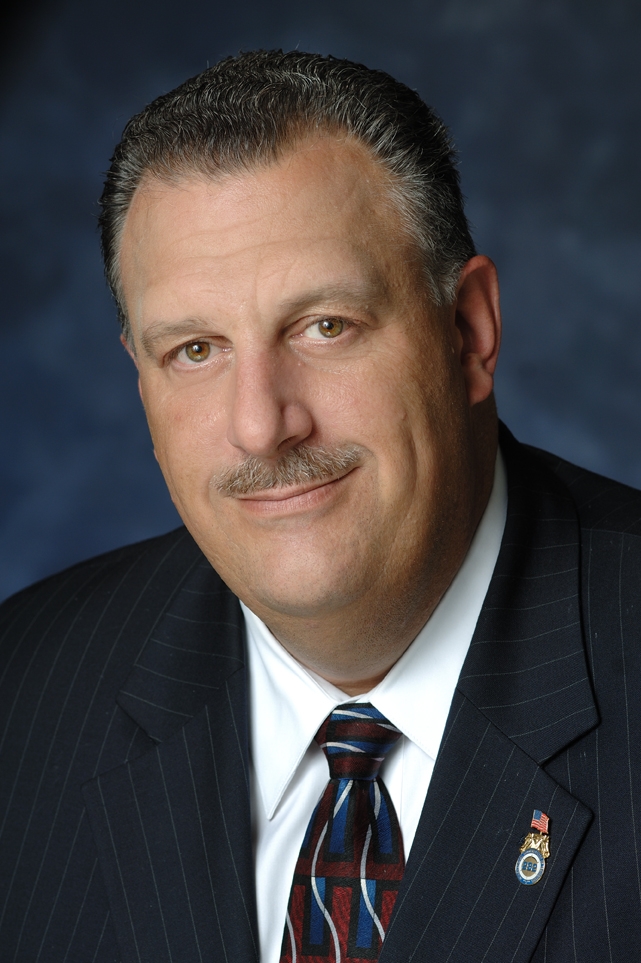 Gary LaBarbera and his union pushed for years to expand New York's prevailing wage covering projects that receive public subsidies. The law finally passed this year, but will not be effective until early 2022. In the meantime, as construction projects slowly reopen across the state, industry leaders are implementing additional safety measures – such as mandating face masks for workers at all times, providing hand-washing stations and disinfecting tools.
48. Heather Briccetti
President and CEO, Business Council of New York State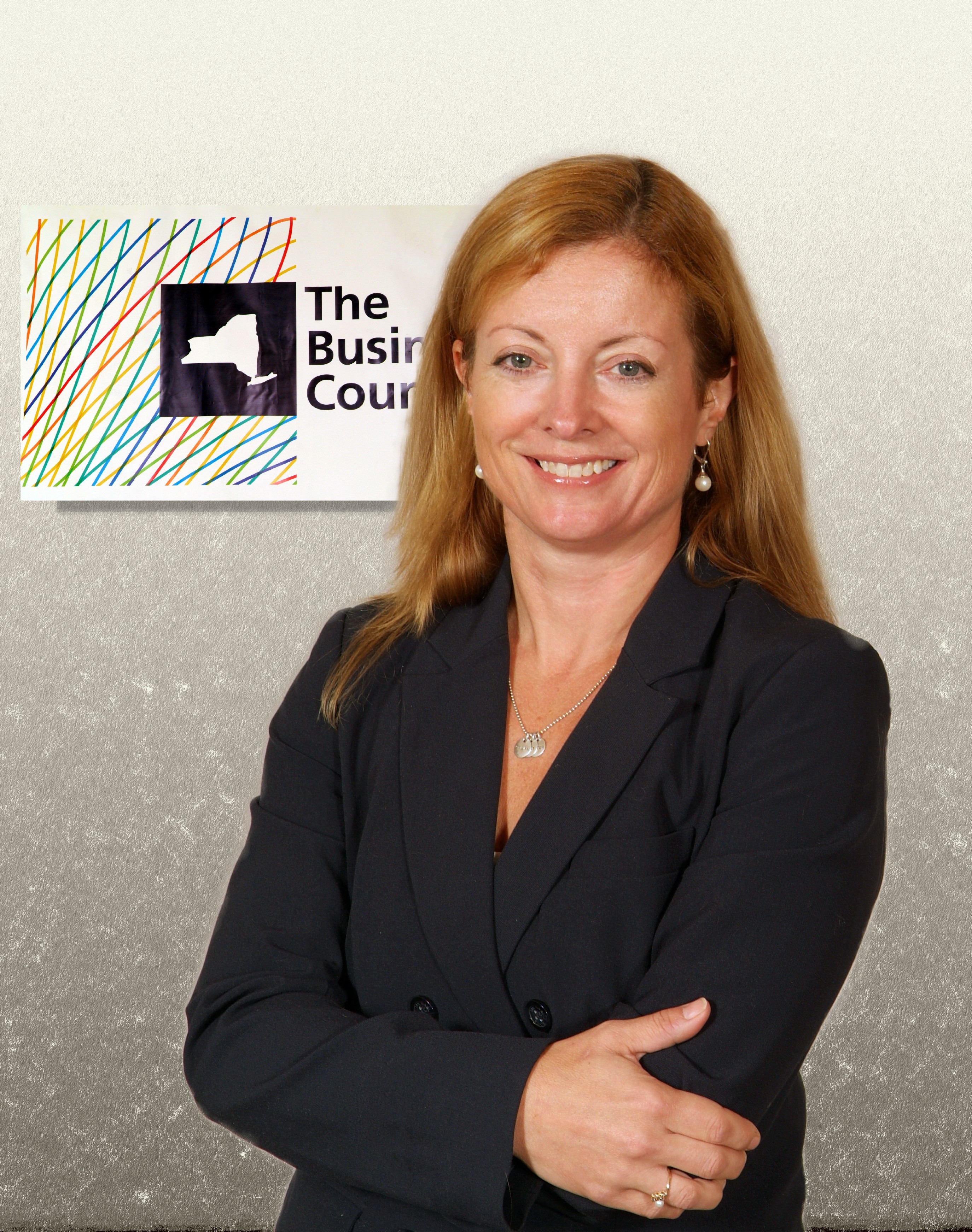 A recent survey of upstate business leaders, sponsored by Heather Bricetti's Business Council, revealed businesses are hurting, and many anticipate economic recovery will take more than six months. Briccetti, who earlier this year pushed for tax reform for small businesses and spoke out against a proposed statewide single-payer health system, has turned her attention to the coronavirus response as a member of Gov. Andrew Cuomo's advisory board on reopening the state. 
49. Giorgio DeRosa & Emily Giske
Partners, Bolton-St. Johns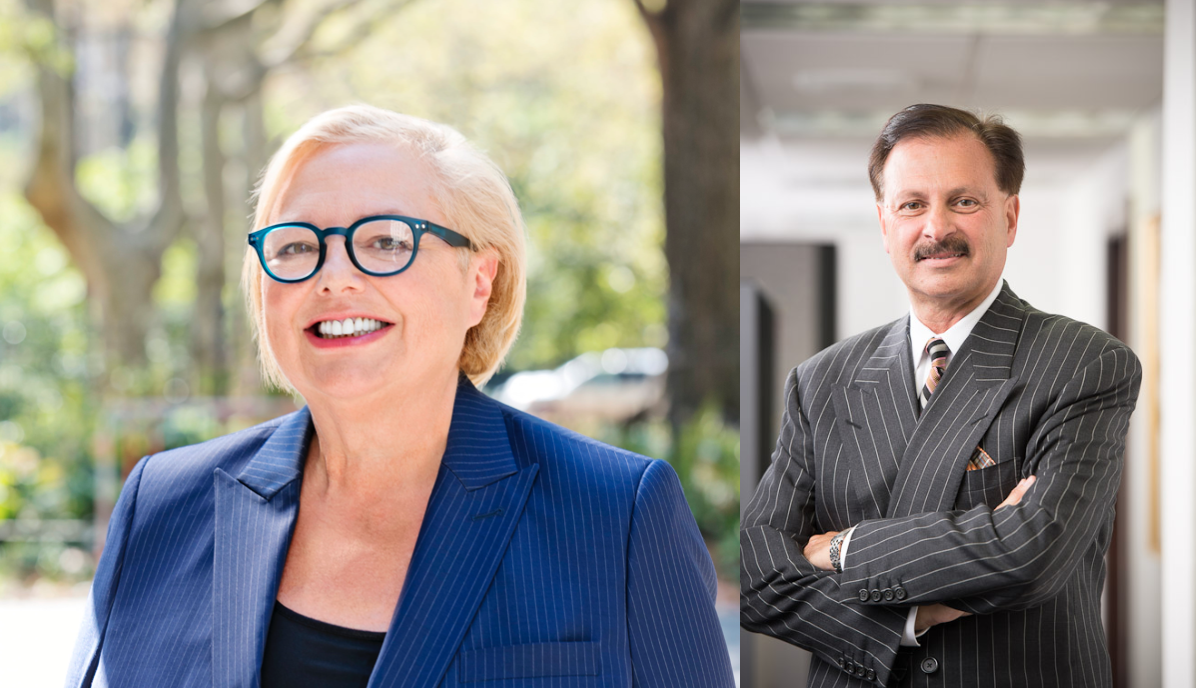 Melissa DeRosa is in the spotlight as the governor's top adviser, but her father, Giorgio DeRosa, knows his way around the Capitol too. The elder DeRosa, who launched Bolton-St. Johns' Albany office in 1996, represents an impressive list of heavy hitters. Along with Emily Giske, who expanded the top-10 lobbying firm's reach in New York City and Albany, the firm helped legalize gestational surrogacy and pass landmark climate change legislation.
50. Evan Stavisky
Partner, The Parkside Group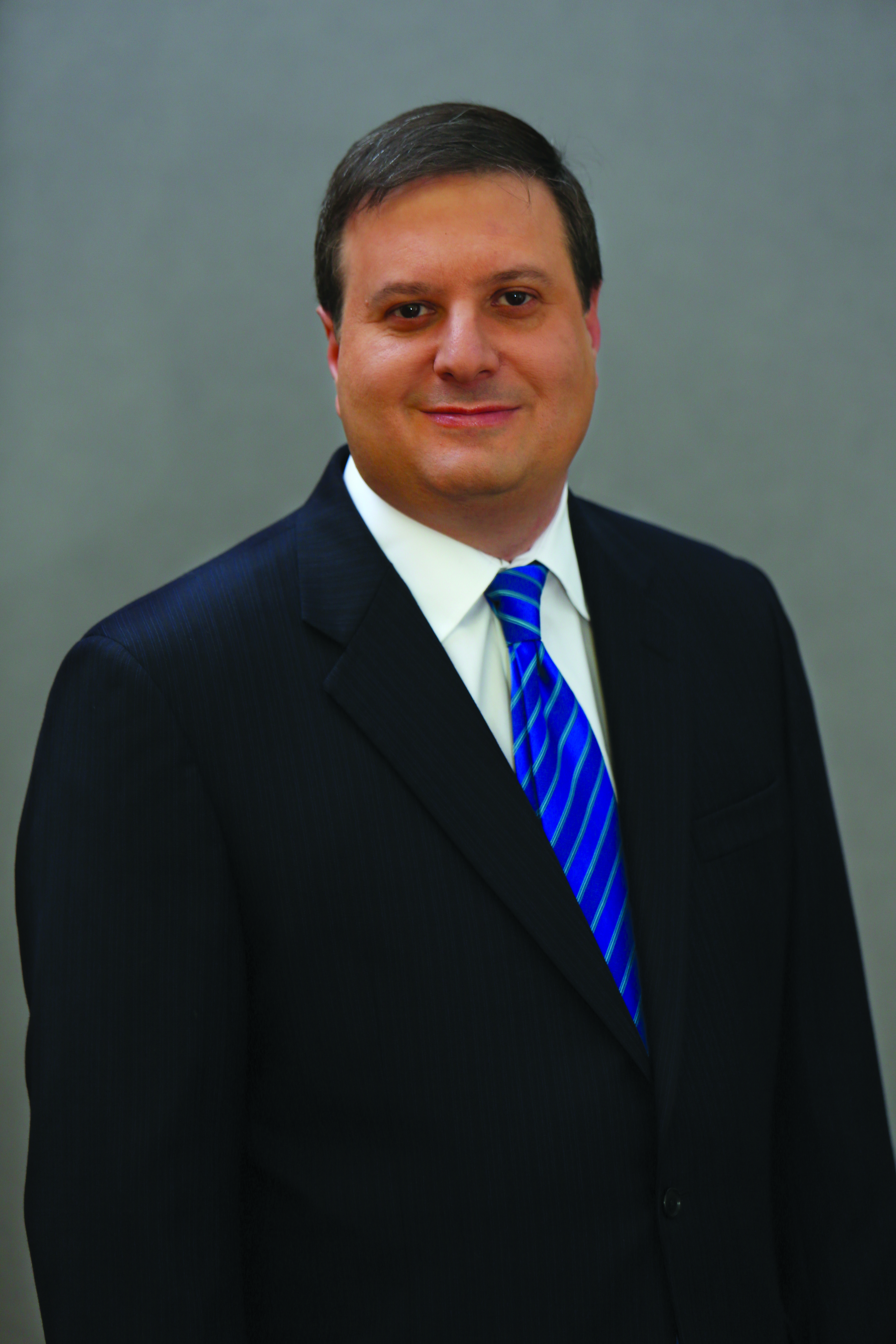 Evan Stavisky handles the lobbying and public affairs operations at The Parkside Group. One of the top political and legislative consultants in New York, Stavisky grew up in a political family – his father served in the state Legislature, and his mother is a state senator from Queens. Stavisky, who represents real estate companies, casinos, nonprofits and more, is often in the loop on key policy discussions in Albany.