Bronx Power 50
The most influential unelecteds in the borough.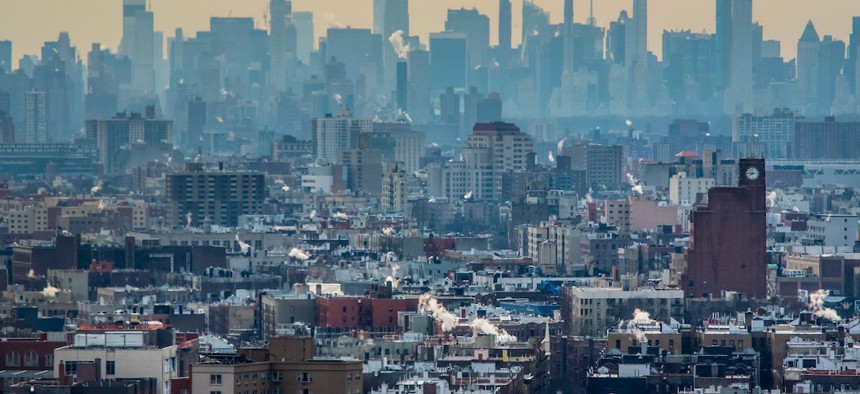 The balance of power in the Bronx is in flux, from New York City Council Member Ritchie Torres' ascendance in the South Bronx to Jamaal Bowman's upset of Rep. Eliot Engel along the Westchester border. And these rising politicians aren't the only individuals shaping the borough. Our Bronx Power 50 recognizes the appointees, advocates, community leaders and others who are moving the Bronx forward.
1. Betty Rosa
Chancellor, State Board of Regents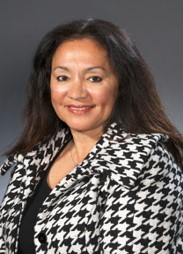 No state schools chancellor has ever faced the challenge Betty Rosa will face this fall. With little help from the federal government and a still swelling pandemic, Rosa and the state's education department recently released 145 pages of initial guidance on reopening schools. In her third term as regent for Bronx County and her second term as chancellor, Rosa faces a Herculean task: overseeing a return to in-person instruction amid a once-in-a-century pandemic. 
2. George Gresham
President, 1199SEIU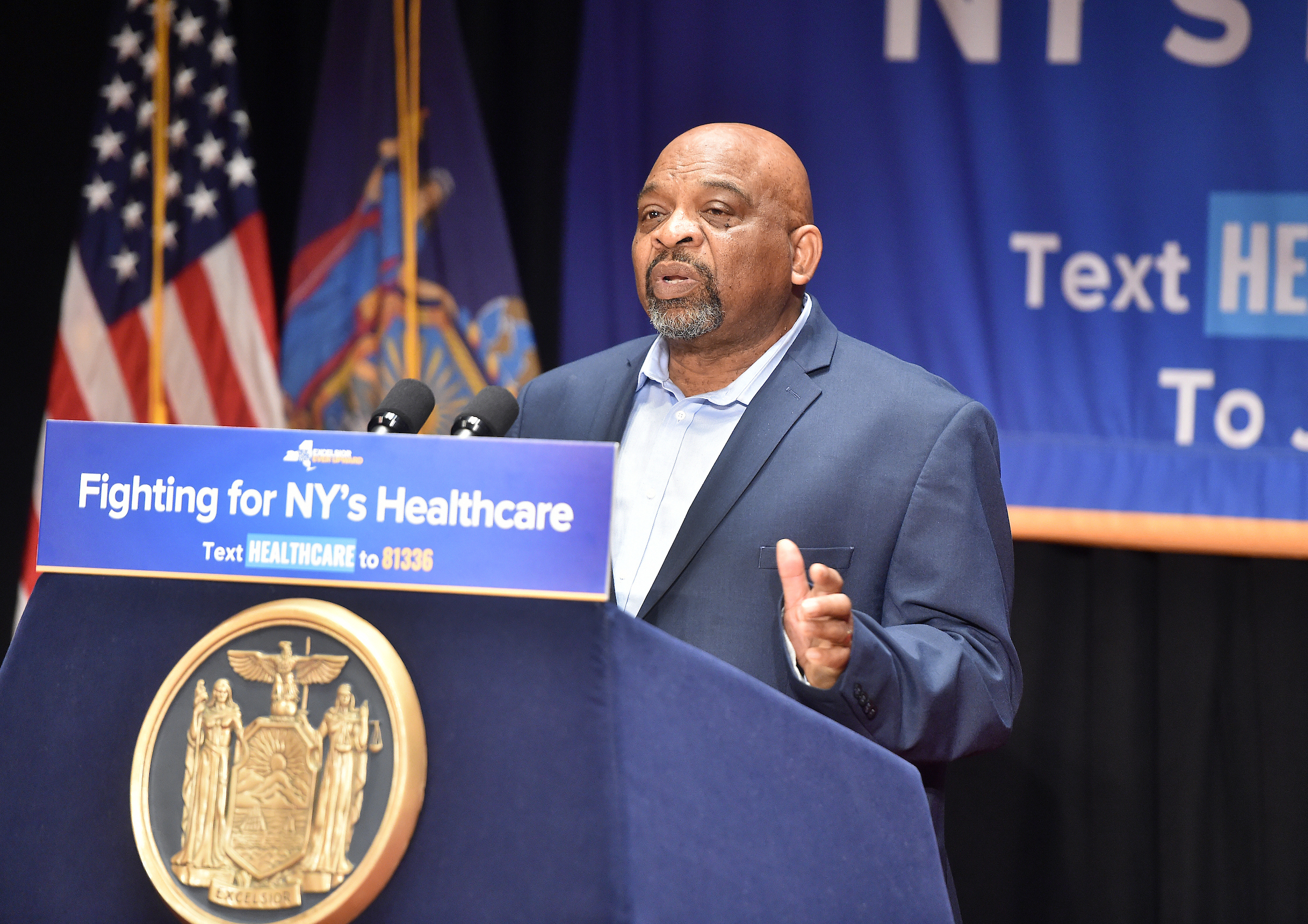 George Gresham wields immense influence in New York politics, particularly in the Bronx, where he says 19,000 of his members live in the 15th Congressional District. In March, Gresham rebuked New York City Mayor Bill de Blasio after the mayor suggested Gresham asked him to keep the schools open. The next day, the schools closed. In May, Gresham was named to the mayor's reopening advisory council on labor.
3. Stanley Schlein
Attorney
This year, Stanley Schlein has collected paychecks from three congressional campaigns, New York City Council Member Rafael Salamanca Jr. and a slew of Albany legislators. The powerful election law attorney remains active in internal party politics in the Bronx, successfully challenging the petitions of two Assembly candidates on party officials' behalf in April. Meanwhile, massive corporations like the NBA and Airbnb pay Schlein handsomely for his access to Assembly Speaker Carl Heastie and others in Albany.
4. Lorraine Cortés-Vázquez
Commissioner, New York City Department for the Aging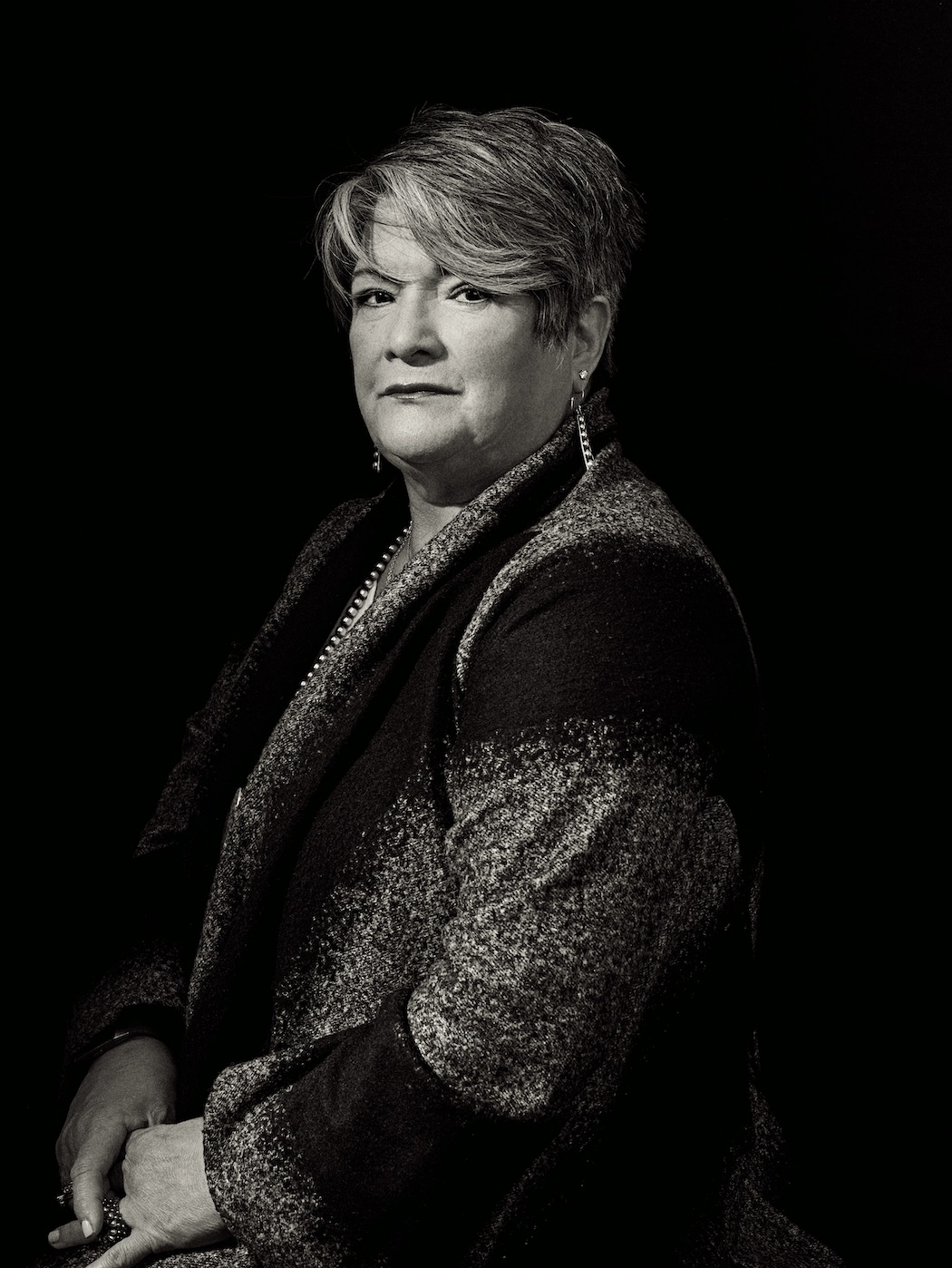 After a successful career in Albany, culminating in her role as Secretary of State under Govs. Eliot Spitzer and David Paterson, Lorraine Cortés-Vázquez found herself back in government working in New York City Mayor Bill de Blasio's administration. In April 2019, she was appointed to run the New York City Department for the Aging. And this June, she was approved by the state Senate to fill a vacant seat on the Metropolitan Transportation Authority board. 
5. Randy Levine
President, New York Yankees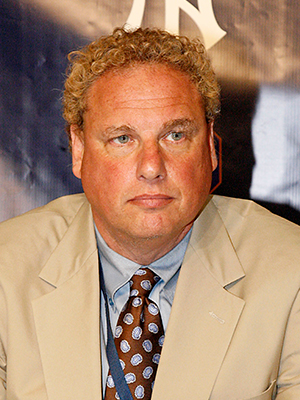 Though he removed himself from consideration to run Donald Trump's White House after his name was floated in 2018, Randy Levine was happy to serve on Andrew Cuomo's New York Forward Advisory Board. Levine has run the Yankees since leaving the Giuliani administration in 2000. His promise to build a soccer stadium for NYCFC has yet to materialize but could be among the borough's largest projects in years.
6. Marlene Cintron
President, Bronx Overall Economic Development Corp.
A former member of the Young Lords, Marlene Cintron has fought for the Bronx her whole life. Cintron is close with Ruben Diaz Jr., who said she was part of his "extended family" when she entered the race for the 15th Congressional District that included Rubén Díaz Sr. Cintron has run the Bronx Overall Economic Development Corp. for the past decade, working to lower unemployment and entice investment in the borough.
7. Andrew Pallotta
President, New York State United Teachers
This former Bronx elementary school teacher and union rep is the leader representing the 600,000 educators who will be on the front lines when or if schools reopen this fall. Andrew Pallotta flexed his political muscle in 2018, backing challengers to Democrats like then-state Sen. Jeffrey Klein after a deal was cut to increase charter school funding. In May, Pallotta was reelected to a second term.
8. Terence Monahan
Chief of Department, New York City Police Department
A third-generation NYPD officer from Parkchester, Terence Monahan rose to be the New York City Police Department's top uniformed cop from a patrolman's beat in the 41st Precinct, which is known as "Fort Apache." His protest response and curfew enforcement strategies faced scrutiny as public demands increased for police accountability. An unapologetic defender of rank-and-file officers, Monahan broke a finger during a July clash on the Brooklyn Bridge.
9. Hawk Newsome & Chivona Newsome
Co-founders, Black Lives Matter of Greater New York
In a deliberately leaderless movement, the brother and sister duo of Hawk and Chivona Newsome is the closest thing Black Lives Matter has to a public face in the state. Hawk Newsome has logged appearances everywhere from Fox News to Spike Lee's new film "Da 5 Bloods." Chivona Newsome ran in the 15th Congressional District Democratic primary and hosted a weekly WBAI radio show.
10. Judy Sheridan-Gonzalez
President, New York State Nurses Association
Few professions bore the brunt of the COVID-19 pandemic quite like New York's nurses. Judy Sheridan-Gonzalez represents 42,000 of them. A registered nurse in Montefiore Medical Center's emergency room, Sheridan-Gonzalez has her union suing her employer, the state health department and the Westchester Medical Center over alleged inadequate worker protections. The union demanded $2 billion of the NYPD budget be diverted toward public hospitals in the recent budget.
11. Sandra Lobo
Executive Director, Northwest Bronx Community and Clergy Coalition
Many of the tenant protections the Northwest Bronx Community and Clergy Coalition and other groups had backed for decades were finally passed in 2019. But after those reforms, Sandra Lobo and her organization have not rested, organizing tenants and continuing to be a thorn in the side of neglectful Bronx landlords. Lobo is a board member of the Bronx Cooperative Development Initiative, a boroughwide effort to cultivate community-owned businesses.
12. Cristián Samper & John F. Calvelli
President and CEO/Executive Vice President for Public Affairs, Wildlife Conservation Society
After running Rep. Eliot Engel's legislative shop in the 1990s, John Calvelli spent two decades at the Wildlife Conservation Society, recently taking a brief leave to run Michael Bloomberg's short-lived presidential campaign's New York office. Cristián Samper is an internationally respected conservation biologist and former White House adviser to Barack Obama. The two men oversee the world's largest collection of urban parks, including the Bronx Zoo.
13. Fernando Ferrer
Co-Chair, Mercury
Of the past three Bronx borough presidents, Fernando Ferrer got the closest in his quest for Gracie Mansion. Ferrer has built himself a post-electoral career as a skilled lobbyist, through his work as co-chair of Mercury's New York City office, and as a reliable bureaucrat. He previously served as acting chair of the Metropolitan Transportation Authority and presently serves on the board of trustees for the City University of New York. 
14. Phillip Grant
General Manager, Hunts Point Produce Market
Phillip Grant faced an existential threat only 10 months into running the produce market at the Hunts Point Cooperative Market, the distribution center for 4.5 billion pounds of food annually. COVID-19 threatened to cripple the market, both by sickening employees and disrupting the supply chain. Grant and others in management acted quickly, launching massive safety and data collection efforts to keep the city's supply chain running smoothly. 
15. Michael Brady
Executive Director, Third Avenue Business Improvement District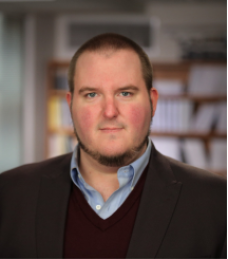 An unapologetic champion of business in the South Bronx, Michael Brady has been relentless in protecting and supporting Bronx businesses through the COVID-19 pandemic. He slammed the city for initially giving out less than 1% of small business loans to Bronx businesses, joined with electeds to launch the Bronx Community Relief Effort and met with U.S. Sen. Charles Schumer to discuss the impact of the pandemic on small businesses.
16. Luke Hayes
Campaign Manager, Bowman for Congress
Luke Hayes has quickly become one of the most effective campaign operatives in New York politics. His work getting state Sen. Alessandra Biaggi elected and managing Tiffany Cabán's nearly successful Queens district attorney campaign steeled him to run Jamaal Bowman's campaign and defeat Rep. Eliot Engel in the June Democratic primary. Hayes also ran a successful campaign for ranked-choice voting in New York City.
17. Mychal Johnson
Co-founder, South Bronx Unite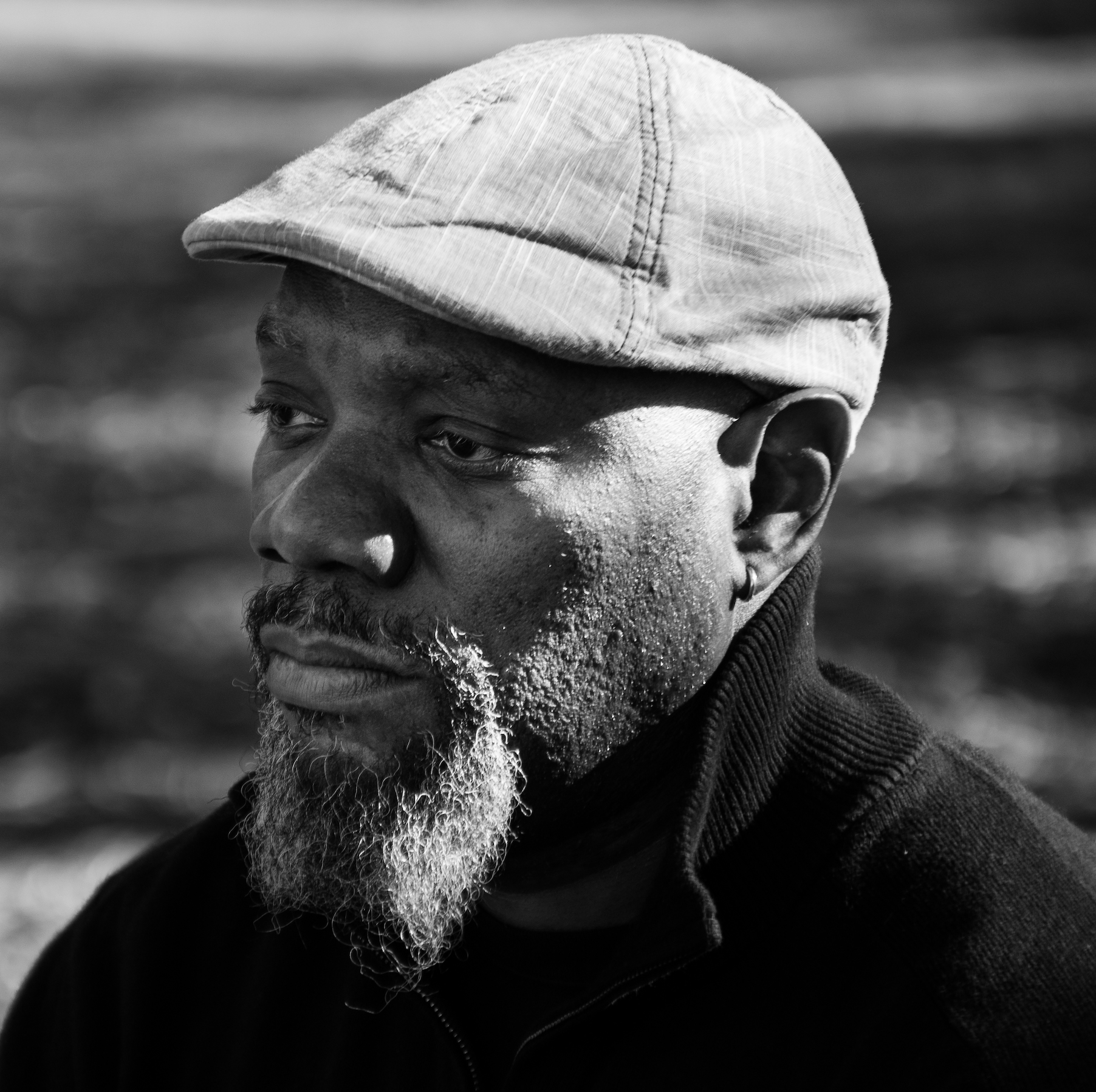 When elected officials investigate the disproportionate impact of the COVID-19 pandemic on the Bronx, they should simply listen to what Mychal Johnson has said for years. The climate justice advocate warned of the catastrophic effects of pollution, asthma rates, food deserts and other ways the South Bronx has been neglected for decades. Johnson is on the city's Waterfront Management Advisory Board and the New York City Community Land Initiative's board of directors. 
18. Charles Moerdler
Partner, Stroock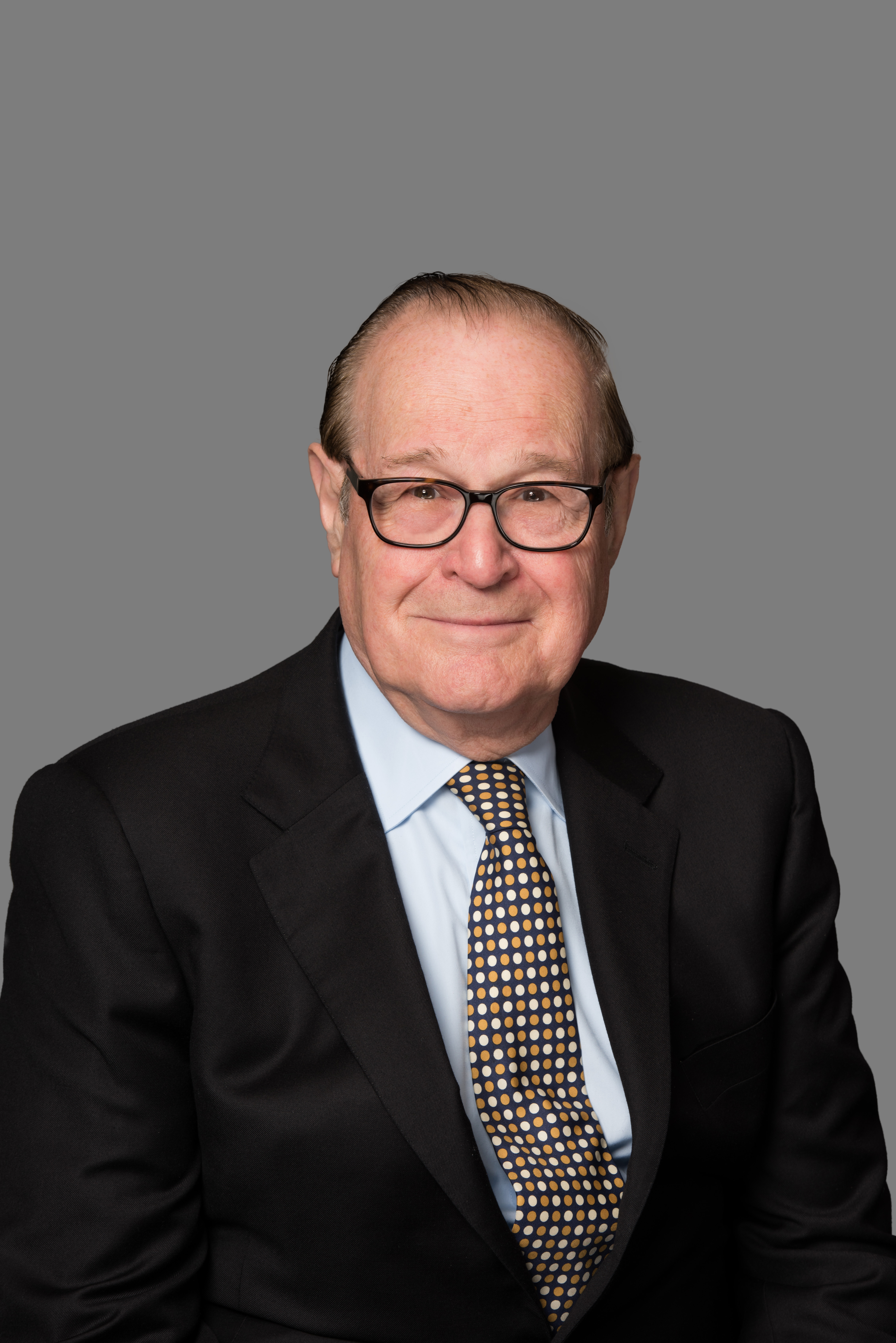 Sixty years into his career in New York politics, Charles Moerdler is barely slowing down. After a rambunctious tenure on the Metropolitan Transportation Authority board, Gov. Andrew Cuomo replaced him in 2019. Since then, Moerdler has focused on antagonizing New York City officials as the longtime chair of the Bronx Community Board 8 Land Use Committee and his work at Stroock & Stroock & Lavan LLP, where he represents clients that include the Durst Organization.
19. Abe Fernández
Vice President for Collective Impact, Children's Aid
In 2014, Children's Aid and Phipps Neighborhoods founded South Bronx Rising Together with the goal of building a community network to bolster support and opportunities for impoverished Bronxites. Primarily focused on Bronx Community Board 3, Abe Fernández and Children's Aid received a $325,000 grant from Gov. Andrew Cuomo's Empire State Poverty Reduction Initiative in February. Fernández is also director for the Children's Aid National Center for Community Schools.
20. John Doyle
Associate Director of Public Relations, NYC Health + Hospitals/Jacobi
Few have navigated the political divide in the Bronx as well as John Doyle. As a community leader and president of City Island Rising, a civic organization he founded, Doyle has forged close ties with state Sen. Alessandra Biaggi and Rep. Alexandria Ocasio-Cortez, both of whom represent the sequestered island community. Doyle served as campaign manager for Assembly Member Michael Benedetto, the Bronx Democratic Party treasurer, in his successful reelection effort.
21. Wilma Alonso
Executive Director, Fordham Road Business Improvement District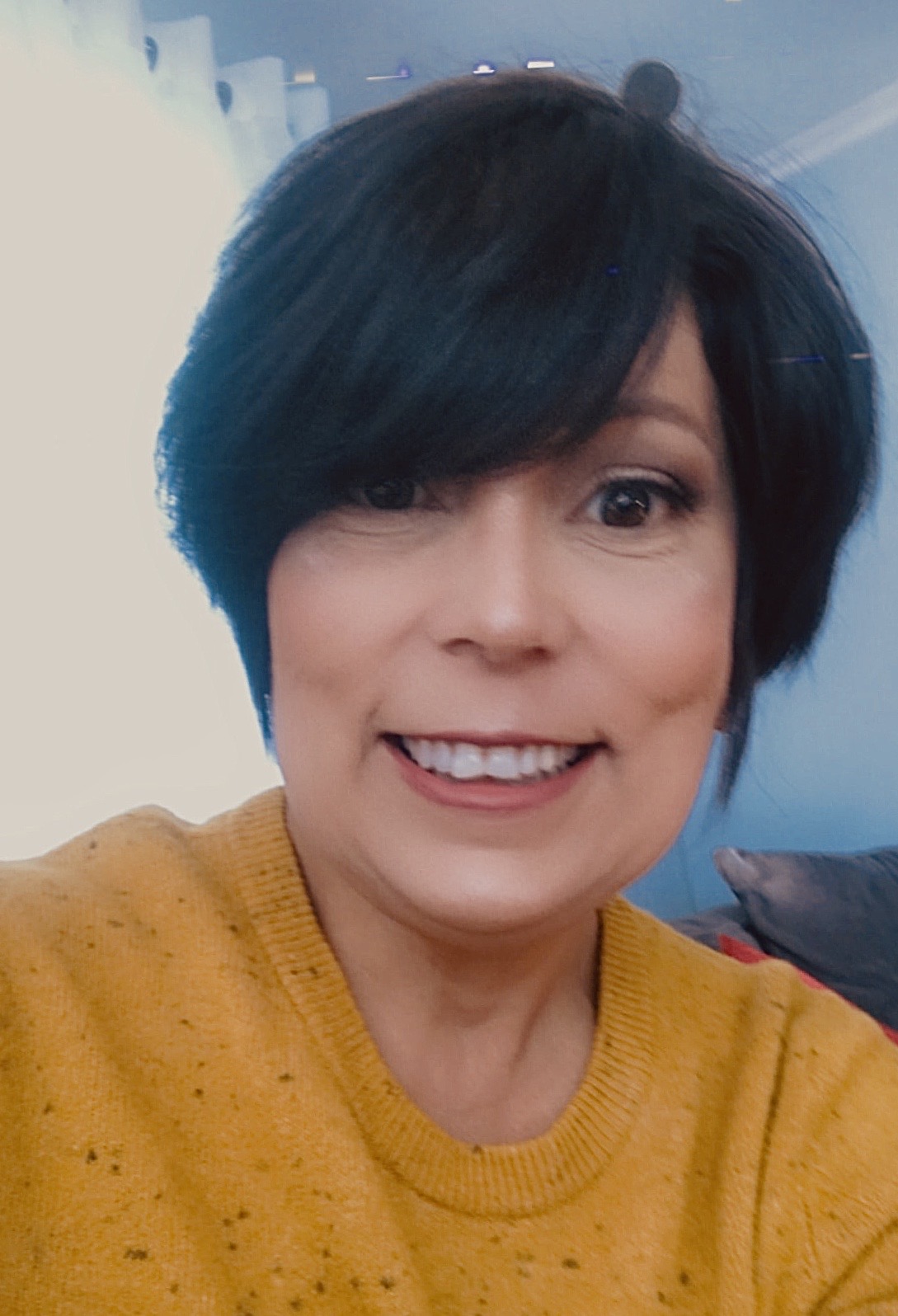 After a rash of looting hit Bronx stores in June, Wilma Alonso helped rally her community together to clean the streets and help the impacted business owners of the Fordham Road Business Improvement District. Now, Alonso will have to guide the business improvement district through its most challenging period yet. Alonso serves as an ex officio member of the board for NYC & Company and on the board of trustees for St. Barnabas Hospital.
22. Carrie Rebora Barratt
President and CEO, The New York Botanical Garden
Like many New York City cultural institutions, The New York Botanical Garden was shut down temporarily during the coronavirus crisis. Under the leadership of Carrie Rebora Barratt, the Bronx destination responded with innovative online educational offerings and a botanical garden scientist published an article on the pandemic's effect on the field of ethnobiology. But Barratt is stepping aside at the end of the summer, which was announced just a couple weeks before the attraction reopened.
23. Eliezer Rodriguez
Executive Officer, Bronx-Manhattan North Association of Realtors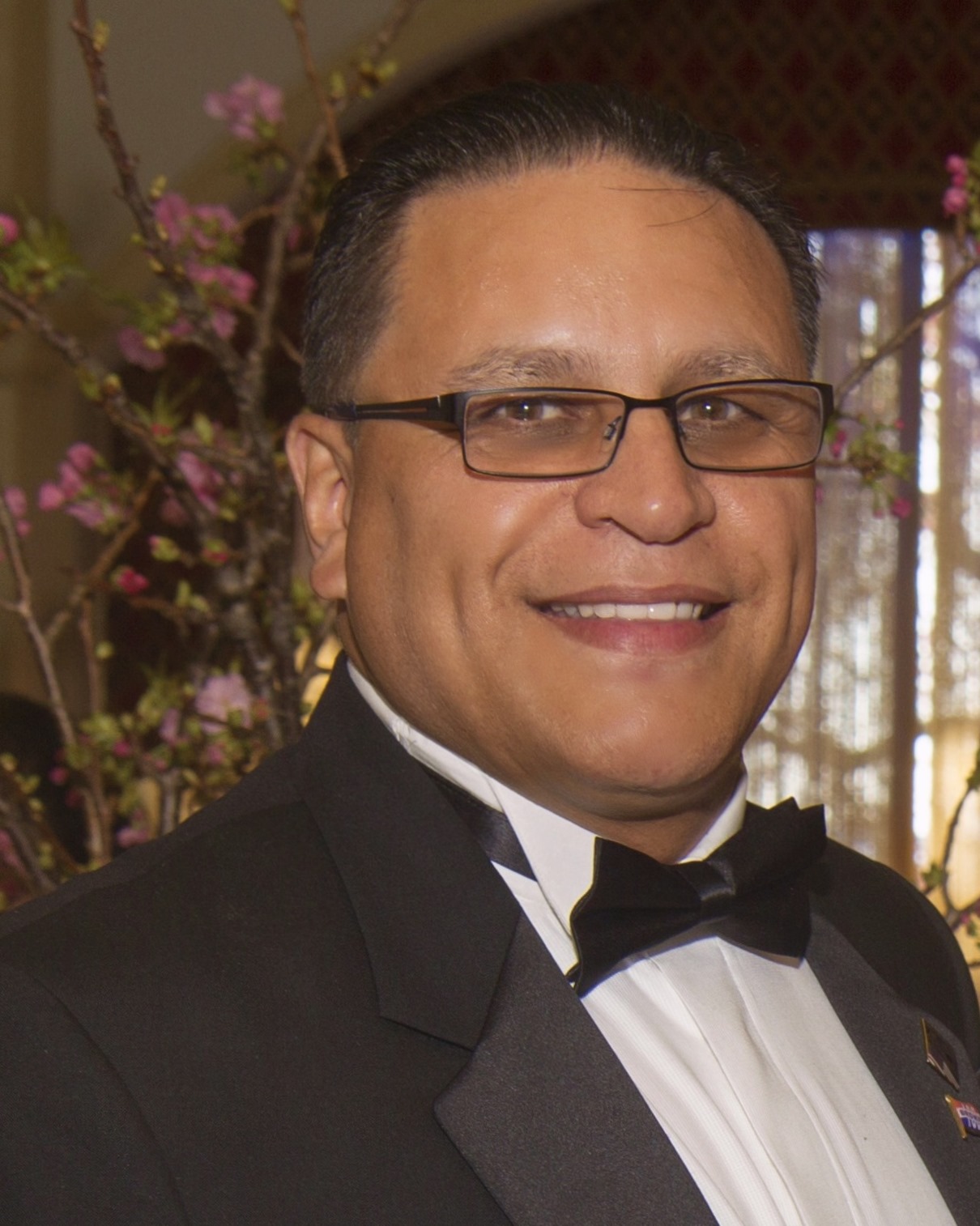 A veteran of the New York City Department of Sanitation, attorney Eliezer Rodriguez has led the influential realtor trade association for over seven years. An ally of New York City Council Member Mark Gjonaj, Rodriguez also got behind Fernando Cabrera in his brief campaign against Alexandria Ocasio-Cortez. Rodriguez is a longtime member of Bronx Community Board 11 and has served on the board of the Bronx YMCA.
24. Cary Goodman
Executive Director, 161st Street Business Improvement District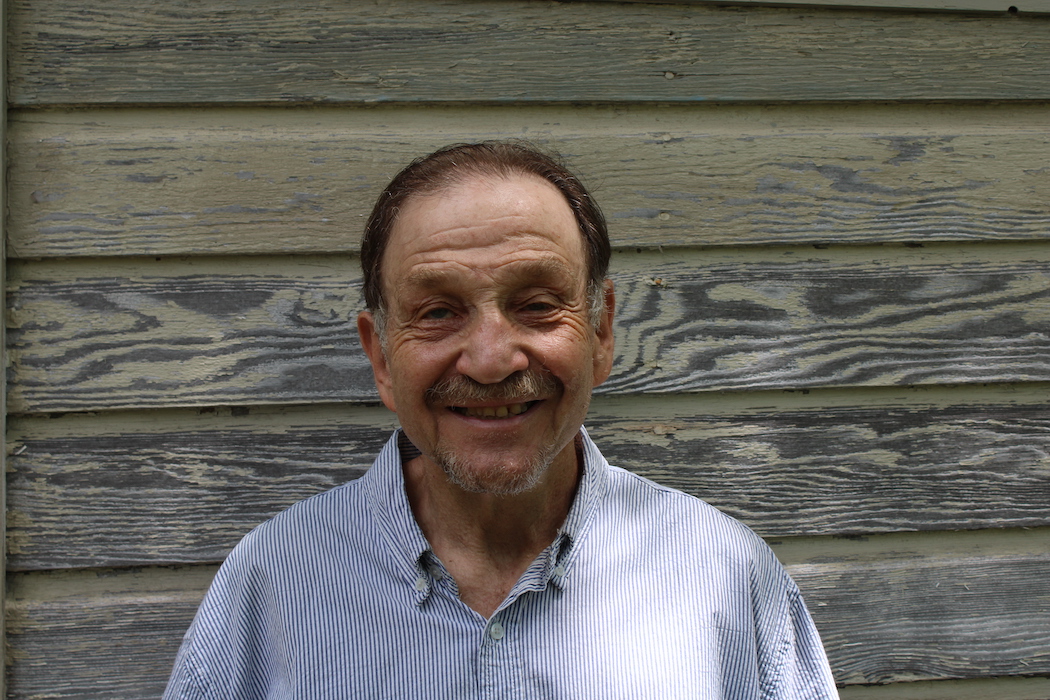 With baseball restarting without fans, Cary Goodman asked New York City Mayor Bill de Blasio to raise the New York Yankees' rent from $1 a year to a standard per foot commercial rate – a move he said could support struggling businesses. Goodman is advocating for partial community ownership of the New York City Football Club soccer stadium planned for the borough, instead of a community benefits agreement.
25. Michael Max Knobbe & Gary Axelbank
Executive Director; Host of "BronxTalk", BronxNet
To understand the respect that Gary Axelbank commands in the Bronx, one needs to look no further than his role as a moderator. He hosted a debate in each of the three contested congressional races in the borough this year, a tremendous feat even for a broadcaster with decades of experience refereeing Bronx politicians. Under Michael Max Knobbe, who has served as the executive director of BronxNet since 2002, programming and the network's studio infrastructure have expanded.
26. Michael Murphy
President and CEO, Affinity Health Plan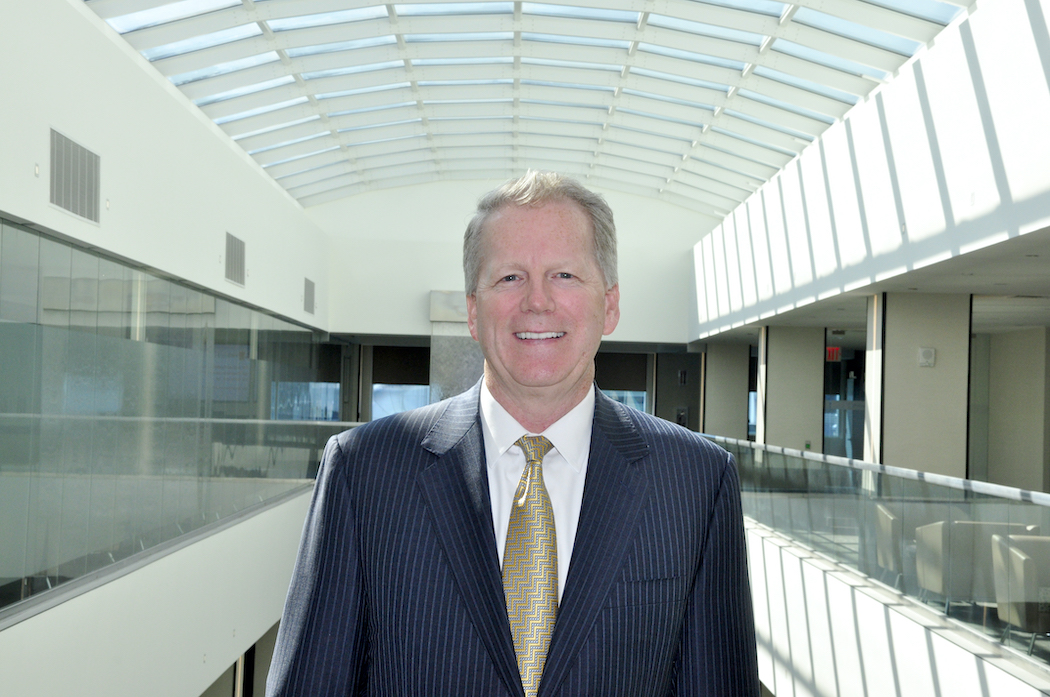 Affinity Health Plan was launched in 1987 as the Bronx Health Plan, and even as it has grown to become a leading health insurer across New York City and beyond, it retains its roots in its home borough. It has been led since March 2017 by Michael Murphy, a veteran of Aetna, the former CEO of Coventry Health Care and an expert on pharmacy benefit management.
27. Philip Marino
Executive Director, Belmont Business Improvement District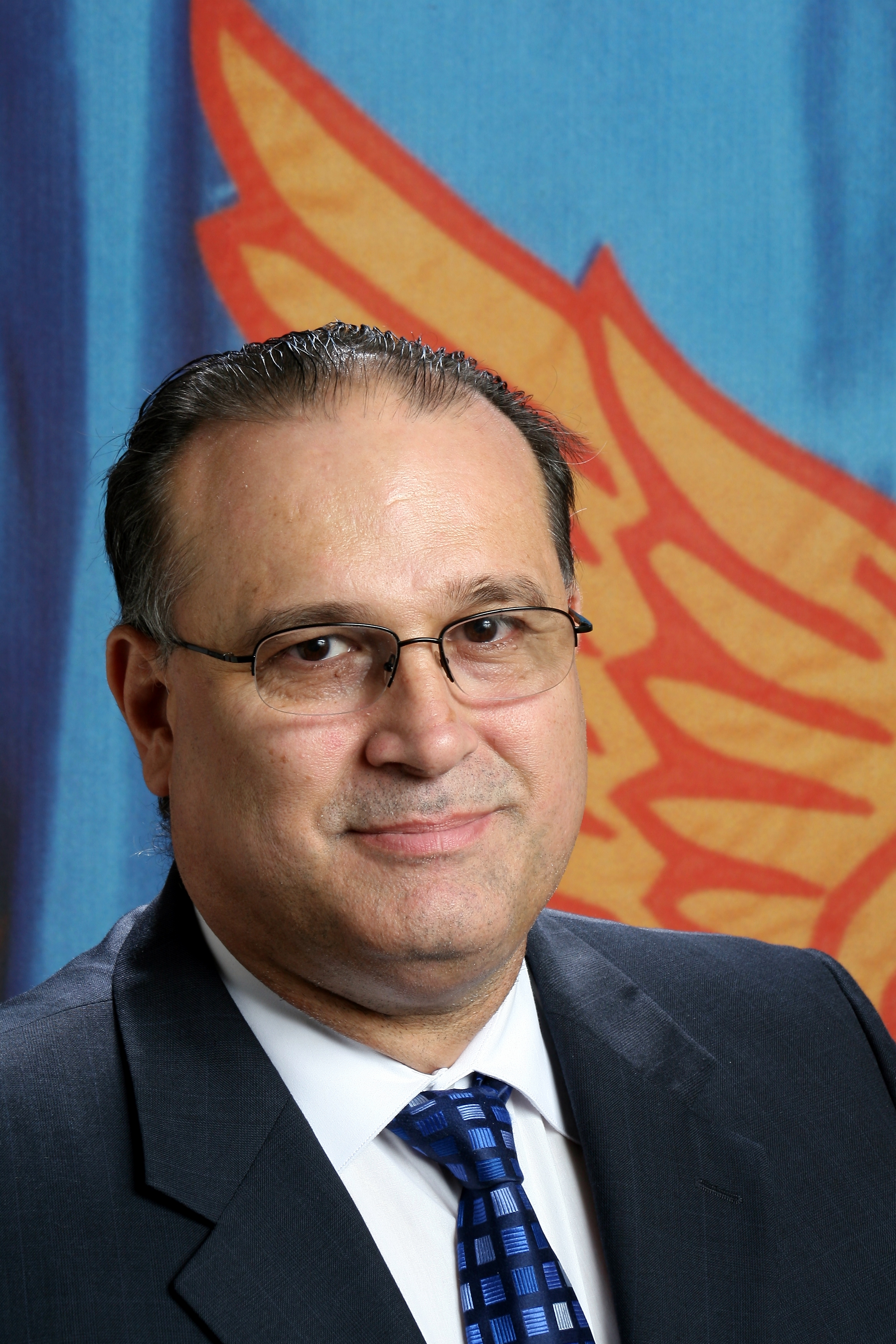 The former chief at the New York City Department of Sanitation, Philip Marino has spent the past decade ushering Arthur Avenue and the surrounding community into the 21st century. Forced to evolve again by the coronavirus pandemic, Marino and the business improvement district transformed Bronx's Little Italy into "Piazza di Belmont," an outdoor dining setup that takes over the neighborhood streets each weekend.
28. Dianne Johnson
Director of Community Outreach Services, Catholic Charities Community Services
Representing the Archdiocese of New York's charitable interests through her role as director of community outreach services, much of the work Dianne Johnson does for Catholic Charities Community Services is focused on the Bronx, where she also resides. With the backing of Cardinal Timothy Dolan, Johnson has been able to bring together private partners, like Goya Foods, and public officials, like Bronx Borough President Ruben Diaz Jr., for a massive food pantry hub.
29. Brad Silver
Executive Vice President, Bronx Jewish Community Council
Each year for 36 years, Brad Silver has helped feed thousands of Bronx residents through the Bronx Jewish Community Council's food pantry and a large network of volunteers. In April, as the need for food grew among homebound Bronxites, Rep. Alexandria Ocasio-Cortez helped the Bronx Jewish Community Council secure funding from an international aid nonprofit to give groceries to 300 families in the East Bronx.
30. Ethan Geto
Principal, Geto & de Milly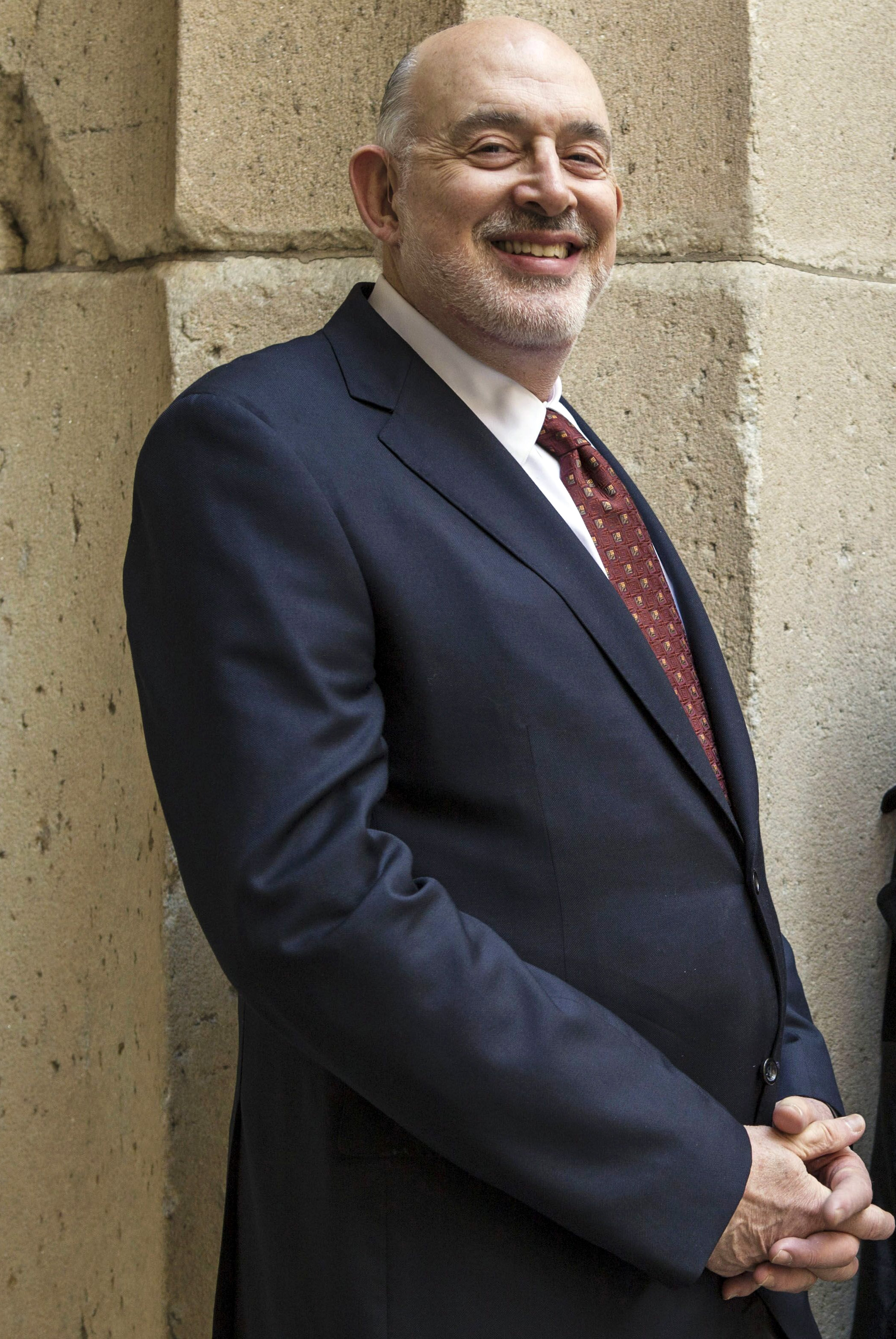 In 1972, a young press secretary to Bronx Borough President Robert Abrams named Ethan Geto testified against a firefighter union president accused of assaulting a gay activist. His whole career, Geto advocated tirelessly while establishing a fruitful lobbying career and working the New York leg of several presidential campaigns. In 2021, he will work hard to elect good friend Corey Johnson as the city's first openly gay mayor.
31. Viviana Bianchi
Executive Director, Bronx Council on the Arts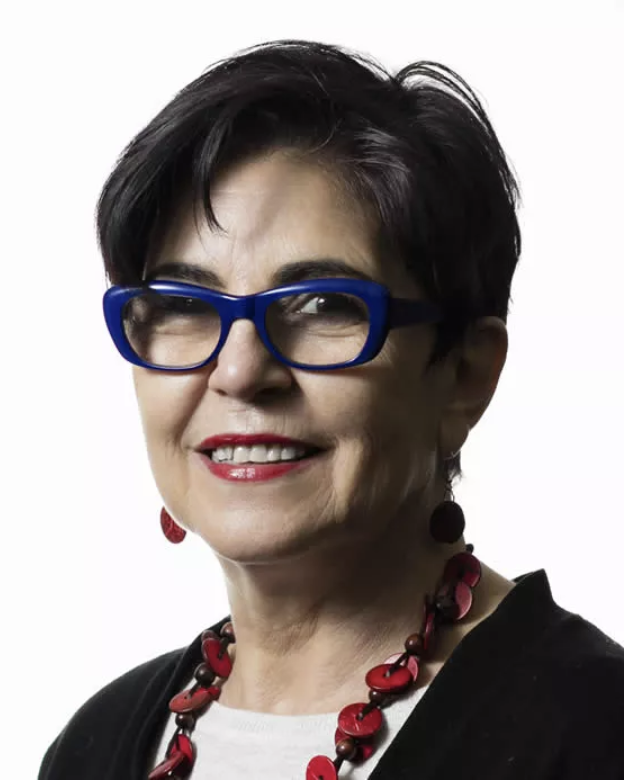 Since joining the Bronx Council on the Arts in 2017, Viviana Bianchi oversaw a period of growth with the completion of the council's Westchester Square headquarters and securing grant funding. Now, the future is uncertain with New York City cutting arts funding in the budget by 11%. City Council Members Vanessa Gibson and Andrew Cohen championed the Bronx Council on the Arts' work as an example of a vital nonprofit in a May op-ed.
32. Larry Scott Blackmon
Vice President of Public Affairs, FreshDirect
Despite vocal opposition to its arrival, FreshDirect has become one of the borough's top private employers, hiring over 1,000 Bronx residents since it opened its new headquarters. Larry Scott Blackmon's job is to build partnerships with the community, something he is continuing during the coronavirus pandemic. FreshDirect partnered with all five borough presidents, Catholic Charities of New York and NY Common Pantry to deliver thousands of free meals.
33. Mark Stagg
Founder & CEO, Stagg Group
Since 1998, Mark Stagg has built himself a small fortune in North Bronx real estate, constructing thousands of affordable housing units. A major donor to Gov. Andrew Cuomo and to Ruben Diaz Jr.'s abandoned mayoral campaign, Stagg has worked closely with former Bronx borough president and former Obama housing appointee Adolfo Carrión Jr. on a number of developments. Stagg is now embarking on a new 105-unit apartment complex project in Highbridge.
34. Lisa Sorin
President, New Bronx Chamber of Commerce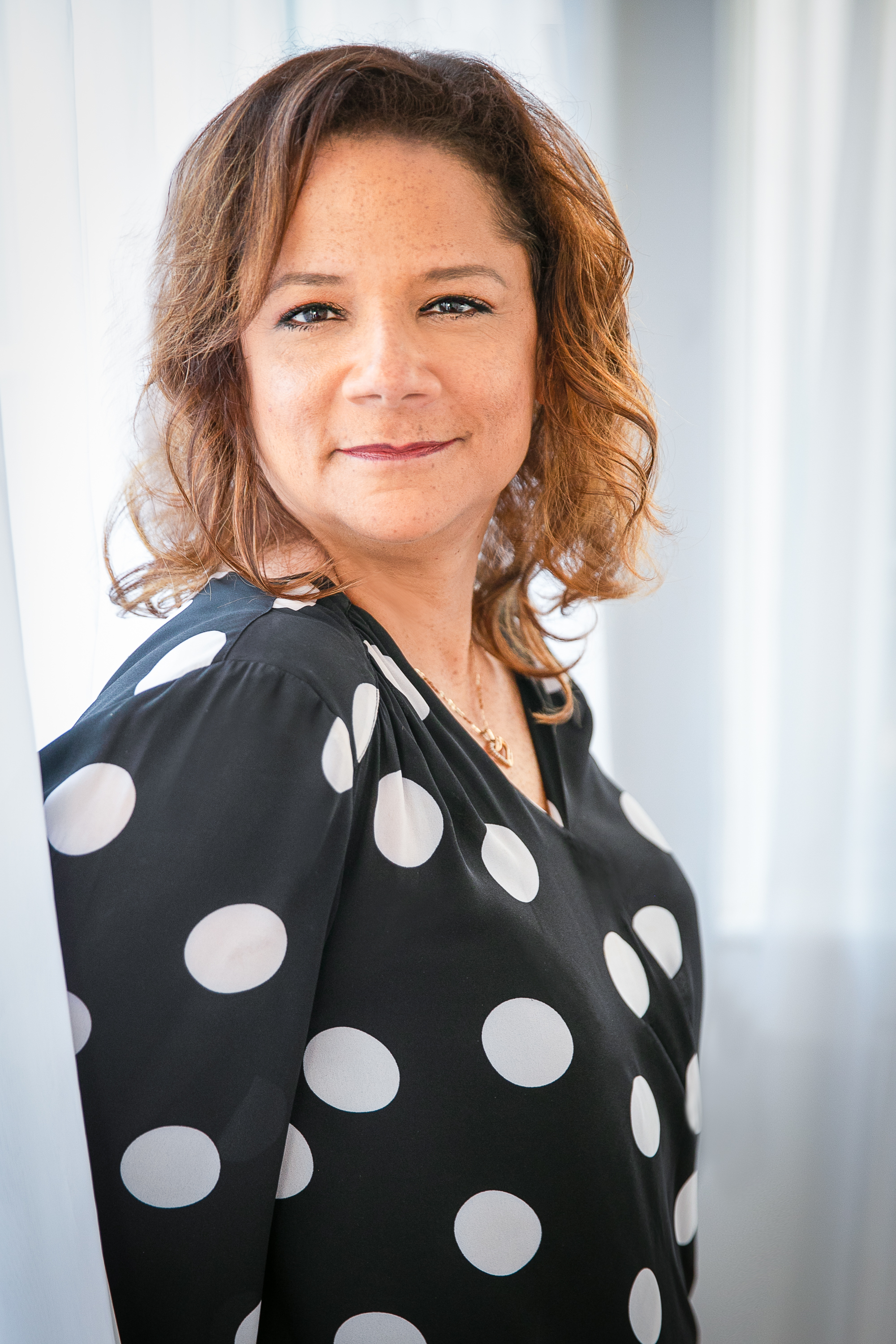 With New York City partially reopening in June, Lisa Sorin and the New Bronx Chamber of Commerce called hundreds of businesses to walk them through the new safety regulations. It was the kind of gargantuan effort that will continue to be needed to help the struggling Bronx business community. Both Gov. Andrew Cuomo and New York City Mayor Bill de Blasio named Sorin to their reopening advisory committees.
35. Nick Gjelaj
Partner, Mullaney and Gjelaj
A prominent leader in the Bronx's Albanian community, Nick Gjelaj serves on the board of directors of the Bronx County Bar Association and is a vice chair of the Labor Law Committee for the New York State Trial Lawyers Association. He previously served on the trial lawyers' board of directors as well as its executive committee. Gjelaj is a close friend and frequent donor to the Bronx Democratic Party.
36. Daniel Lemons
Interim President, Lehman College
After a year in the post, Daniel Lemons is still the interim president of the Bronx's only four-year CUNY institution and likely will continue to be as Lehman College navigates the coronavirus pandemic. When the pandemic began, Lemons launched a campaign to raise $1 million for students in need of cash assistance. A 30-year veteran of the CUNY system, Lemons also served as a trustee of Hastings-on-Hudson village until January.
37. Akeem Browder
Founder, Kalief Browder Foundation
Akeem Browder has made it his life's mission to dismantle the criminal justice system that drove his brother, Kalief Browder, to his death. Last year, bail reforms finally undid some of the laws that kept Kalief Browder on Rikers Island, the jail complex that the city has voted to close. Akeem Browder counts New York City Public Advocate Jumaane Williams, activist Cynthia Nixon, organizer Tiffany Cabán and Rep. Alexandria Ocasio-Cortez as allies.
38. Daniel Reingold
President and CEO, RiverSpring Health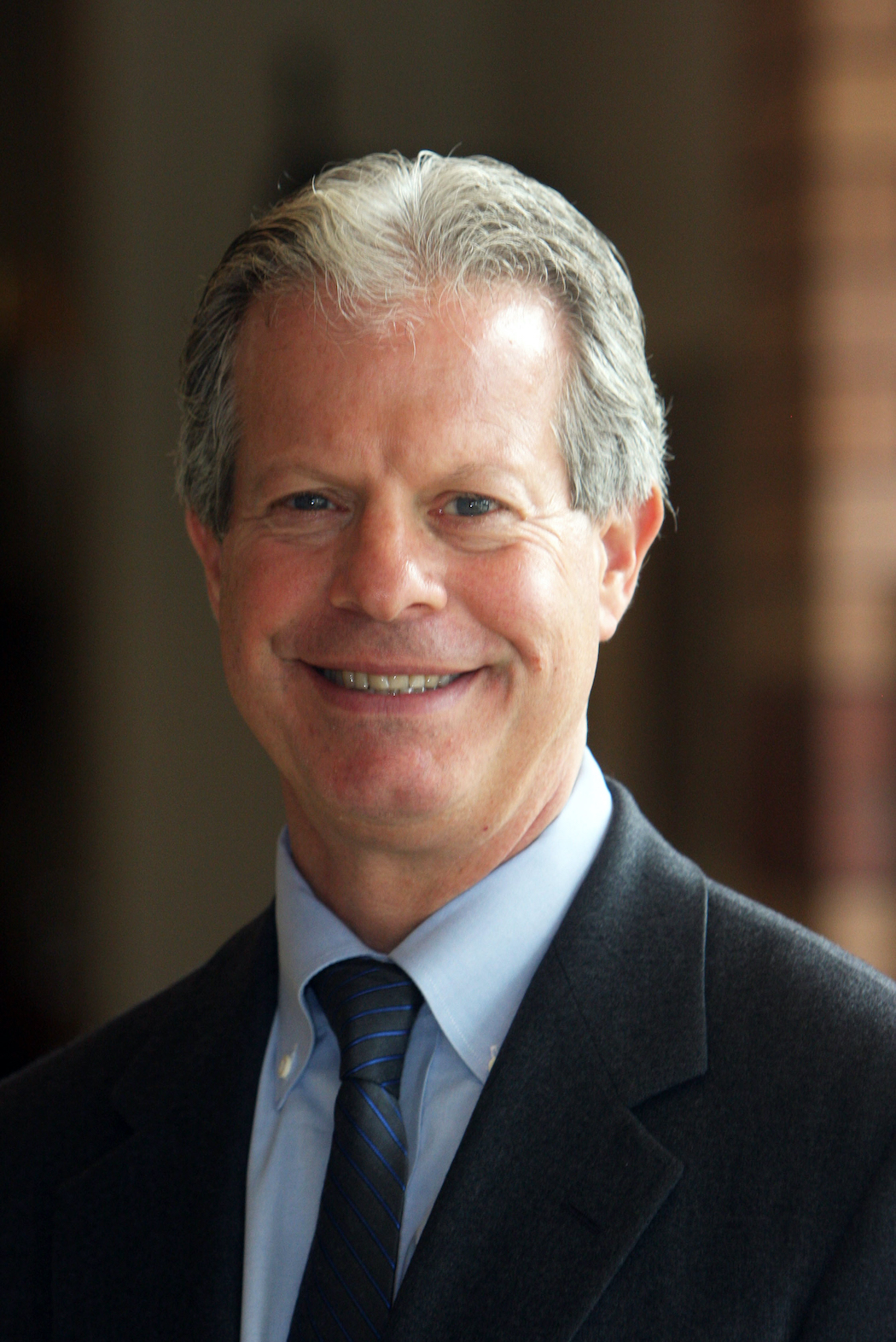 Daniel Reingold runs the Hebrew Home at Riverdale, the state's largest nonprofit nursing home with about 1,700 employees. Reingold is a leader in the senior care community who has testified in front of Congress and spoken at White House events on aging. As he confronts the coronavirus pandemic, Reingold has called for a complete reimagining of senior care to fix the broken system with a massive influx of cash.
39. Philip Ozuah
President and CEO, Montefiore Medicine
A 30-year veteran of Montefiore Medicine, Dr. Philip Ozuah became president and CEO in November, leading the health care network of 15 member hospitals, 200 primary and specialty care locations, the Montefiore School of Nursing and the Albert Einstein College of Medicine. Previously, Ozuah was president of Montefiore Health System and physician-in-chief of Montefiore's children's hospital. He has been ranked as one of the nation's top health care executives.
40. Daisy Cocco De Filippis
Interim President, Hostos Community College
Daisy Cocco De Filippis took the reins at Hostos Community College during a trying time, with the coronavirus pandemic hammering New York City and uncertainty as to how higher education will adapt. Yet as interim president, De Filippis has doubled down on the college's historic role as a steppingstone for its students, many of them Latino. She previously served as president of Connecticut's Naugatuck Valley Community College and as provost at Hostos.
41. Samelys López
Co-founder, Bronx Progressives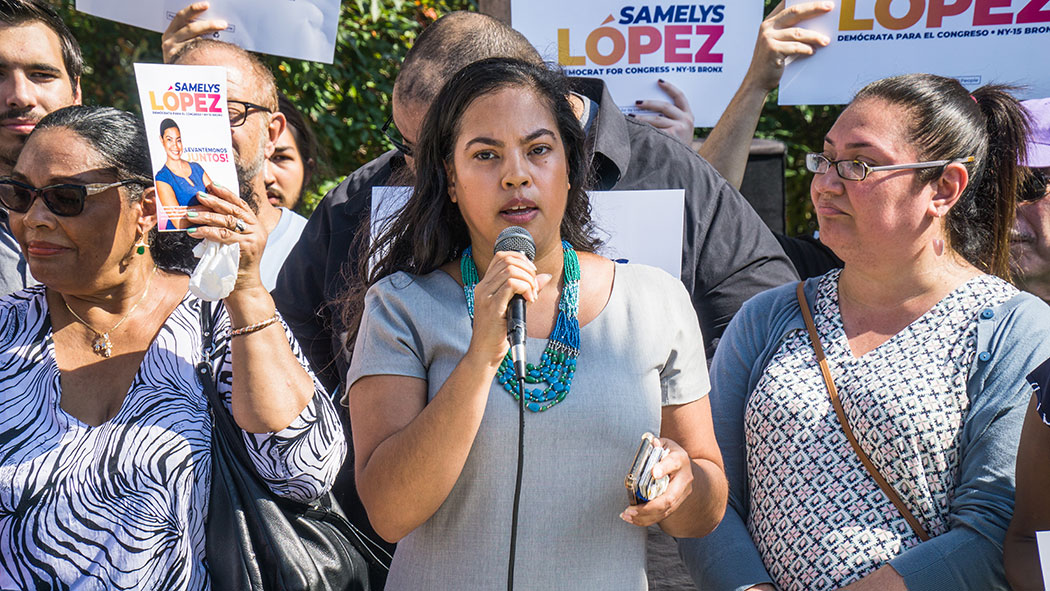 In the crowded race for the 15th Congressional District, Samelys López's strong fourth place finish – just behind the favorite New York City Council Member Rubén Diáz Sr. in election night tallies – set the activist apart from also-rans like established politicians Ydanis Rodriguez and Melissa Mark-Viverito. López's backing by both the Democratic Socialists of America and the Working Families Party will keep her relevant in Bronx progressive politics for years to come.
42. Angel Santana
Executive Director, Bronx Democratic Party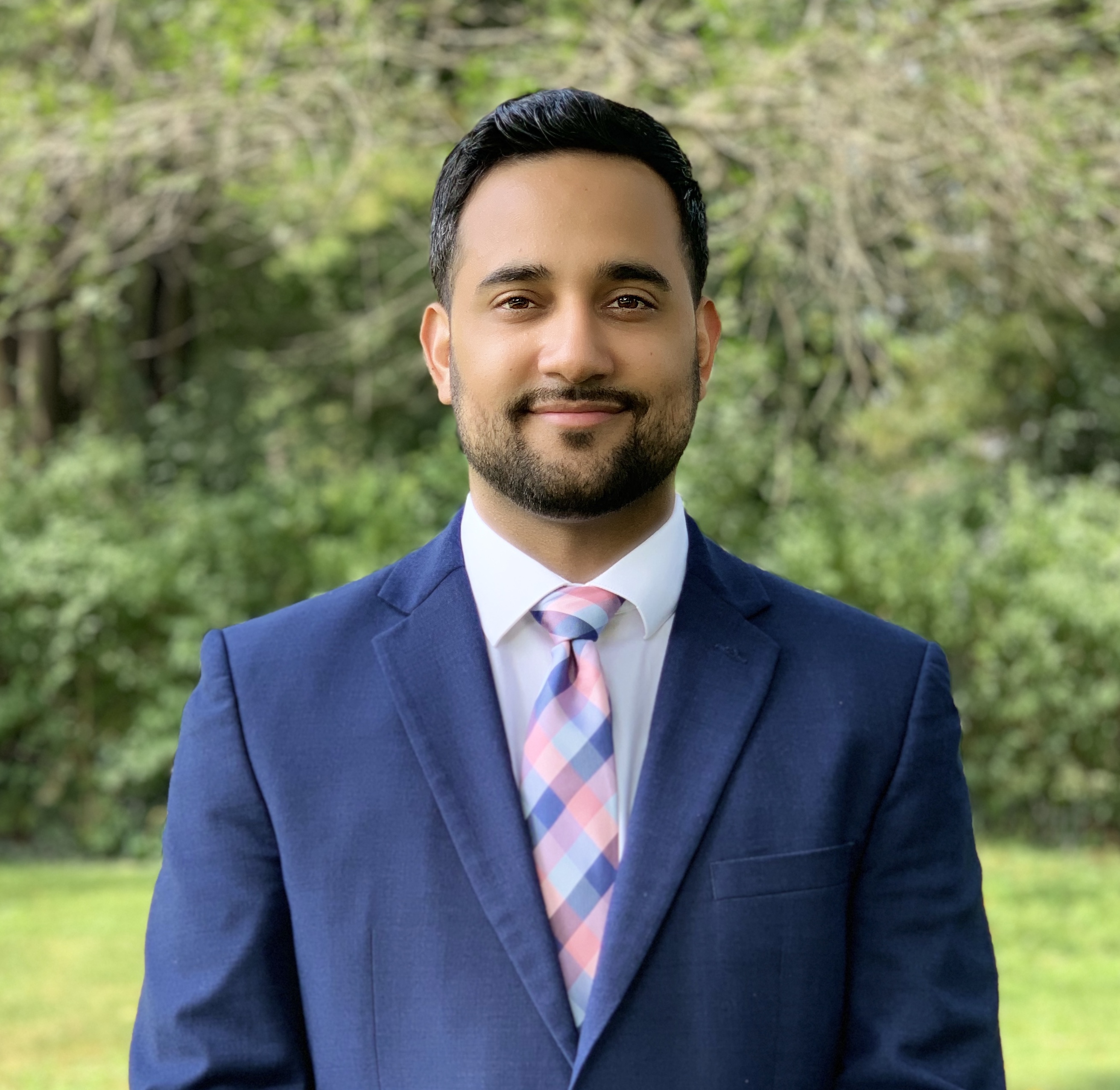 A veteran of state Sen. José M. Serrano's office, Angel Santana was named executive director of the Bronx Democratic Party in 2018 after working for Gov. Andrew Cuomo and for The New York Botanical Garden. With the resignation of party boss Marcos Crespo, it is a tumultuous time for the Bronx Democrats, and the transition to the next boss will be a period of vulnerability for the party.
43. Bharati Sukul Kemraj
Senior Associate, Patrick B. Jenkins & Associates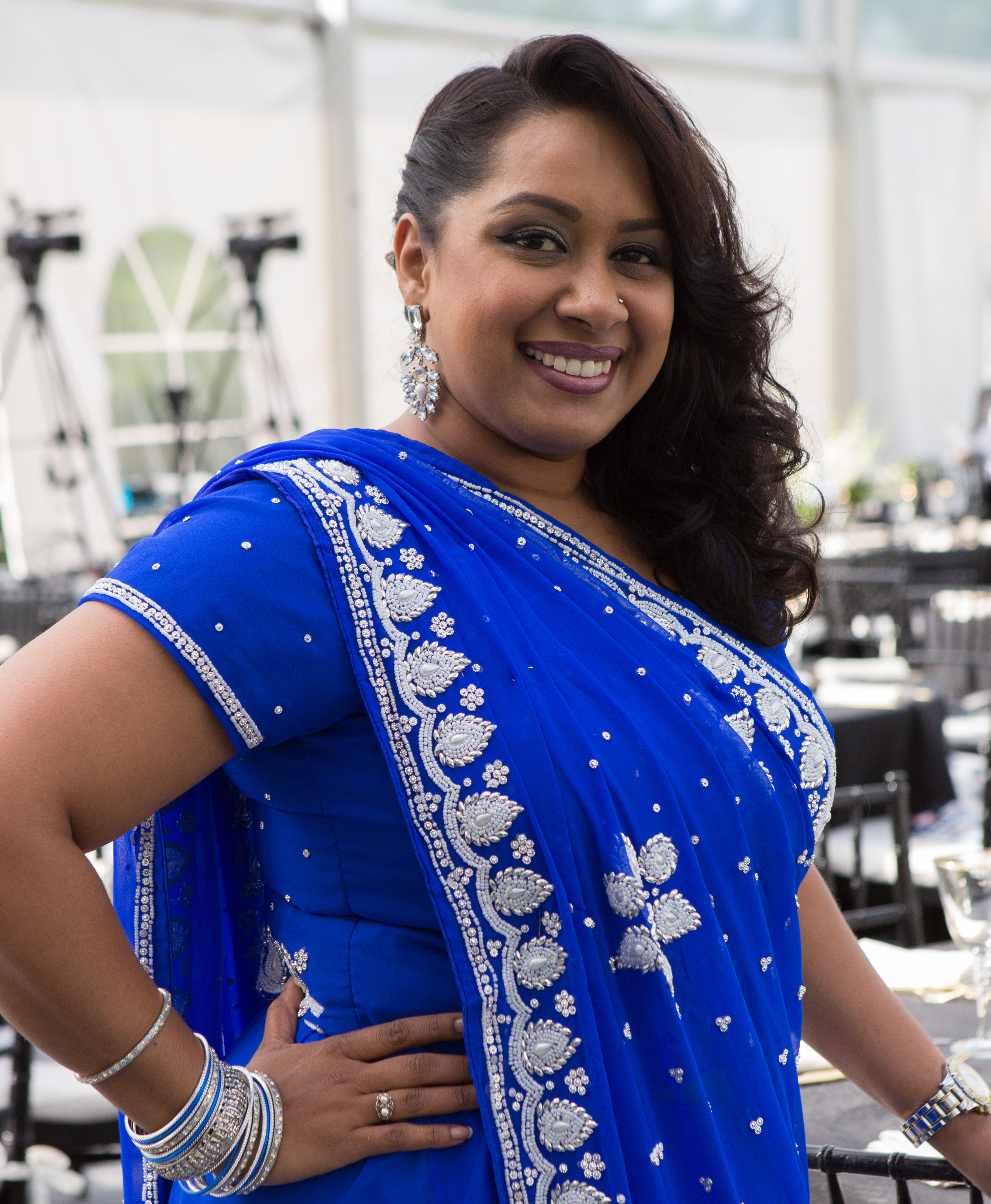 It might be easier to list the Bronx institutions Bharati Kemraj has not worked for. After jobs with Bronx Borough President Ruben Diaz Jr., the Bronx Chamber of Commerce, BronxNet, and a couple of community boards, Kemraj signed on with Patrick B. Jenkins. She manages Metro-North's community relations in the borough as it makes plans for new station construction. Kemraj is a prominent figure in the Bronx Hindu community.
44. Christina Greer
Associate Professor of Political Science, Fordham University
If you read any news about Bronx politics, or New York City politics in general, you are likely to come across the oft-quoted Christina Greer. The Fordham associate professor of political science is frequently called on by reporters to explain the murky world of Bronx politics. Greer co-hosts the political podcast "FAQ NYC," writes a column for the New York Amsterdam News, and frequently appears on MSNBC and NY1.
45. Thomas A. Isekenegbe 
President, Bronx Community College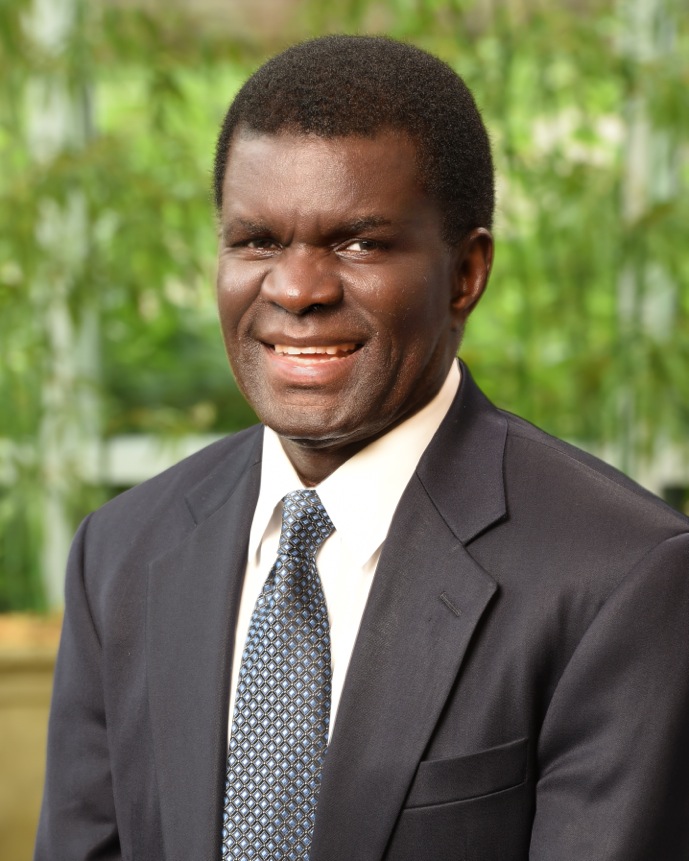 Thomas A. Isekenegbe knows the value of an education to working class Bronxites and has worked to make his college as valuable to the community as possible. In 2018, he secured a $5 million grant from the National Science Foundation, among the largest ever for a community college. As the pandemic ended in-person instruction, Isekenegbe worked with Assembly Member Victor Pichardo to secure $125,000 to purchase laptops for students.
46. Paul Thomas
Partner, The Parkside Group
In the lobbying business, it helps to have worked closely with two of the most powerful people in the state. Paul Thomas was chief of staff to Assembly Speaker Carl Heastie and an aide to then-state Attorney General Andrew Cuomo. Thomas has amassed an impressive portfolio of Fortune 500 companies, nonprofits, and educational and cultural institutions. He also serves on the board of the New York League of Conservation Voters.
47. Amy Yensi
Bronx Reporter, NY1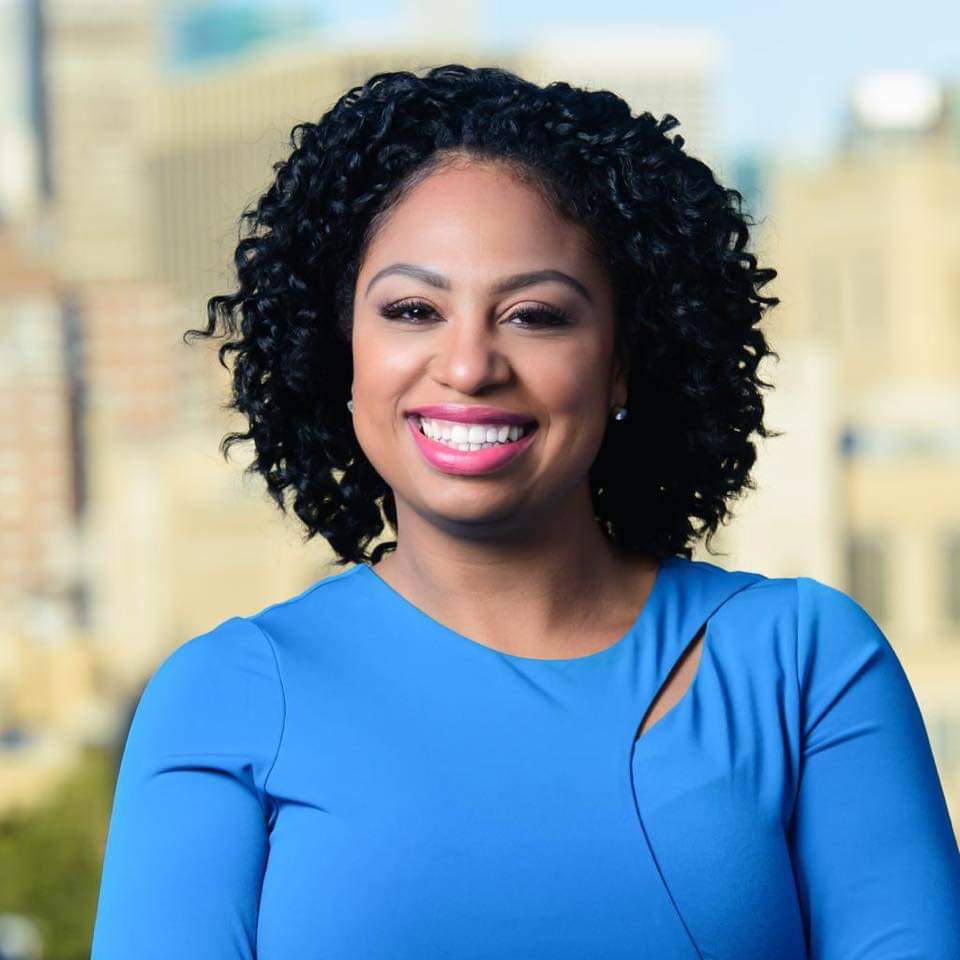 When COVID-19 hit, the Bronx-born reporter produced the kind of thorough, considerate journalism on the pandemic that she had been doing since she returned to the borough in 2018. Amy Yensi's stories on the losses of Bronx families and the struggles of Bronx businesses laid out the consequences of the pandemic clearly. She previously worked for News 12 The Bronx and in Baltimore, where she was nominated for an Emmy. 
48. Justine Olderman
Executive Director, Bronx Defenders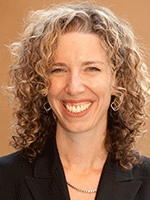 Justine Olderman was named executive director of Bronx Defenders in 2018, but she has been with the organization since its earliest days. As managing director of the organization's criminal defense practice, she more than doubled the size of the department and its caseload. As executive director, Olderman sounded the alarm about COVID-19 on Rikers Island and supported legislation that would prevent contact tracing data from being used by law enforcement.
49. Marc Jerome
President, Monroe College
The third-generation president of Monroe College made a name for himself battling Barack Obama's Education Department and Gov. Andrew Cuomo. An important figure in the for-profit college industry, Marc Jerome testified in front of Congress last year and received $5.7 million in federal emergency student relief grants in May. In the poorest congressional district in the country, Jerome employs more than 1,000 faculty and staff, and enrolls more than 8,000 students.
50. John Edwards
Executive Director, Metropolitan College of New York, Bronx Campus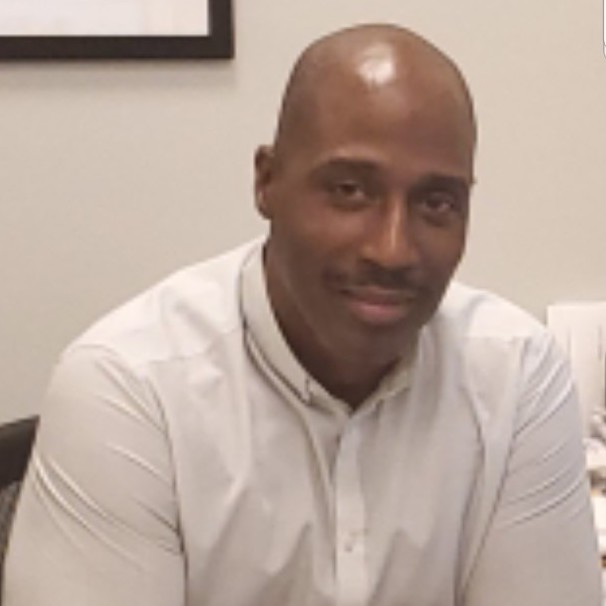 John Edwards was named executive director of Metropolitan College of New York's Bronx campus in 2019 after two years as the executive director of the college's career development office. In a previous stint, Edwards worked at the school for six years and earned his master's degree in public affairs and administration from MCNY in 2012. In between, Edwards ran workforce development at the Brooklyn Navy Yard.