The Power of Diversity: Black 100 (11-50)
The most influential Black individuals in New York politics.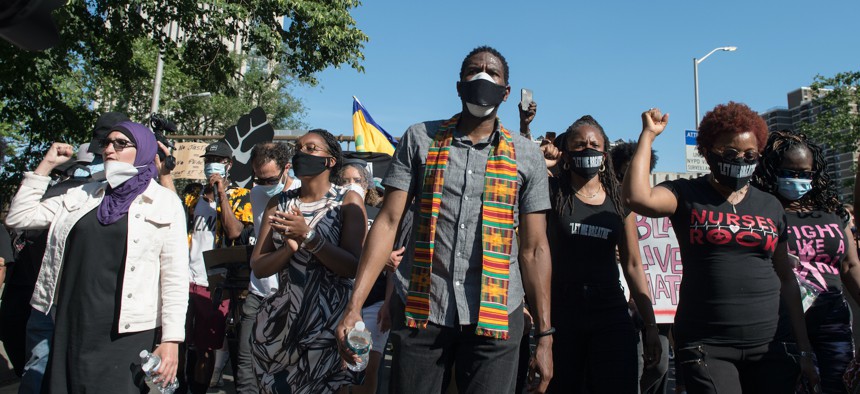 11. Donovan Richards
Chair, New York City Council Public Safety Committee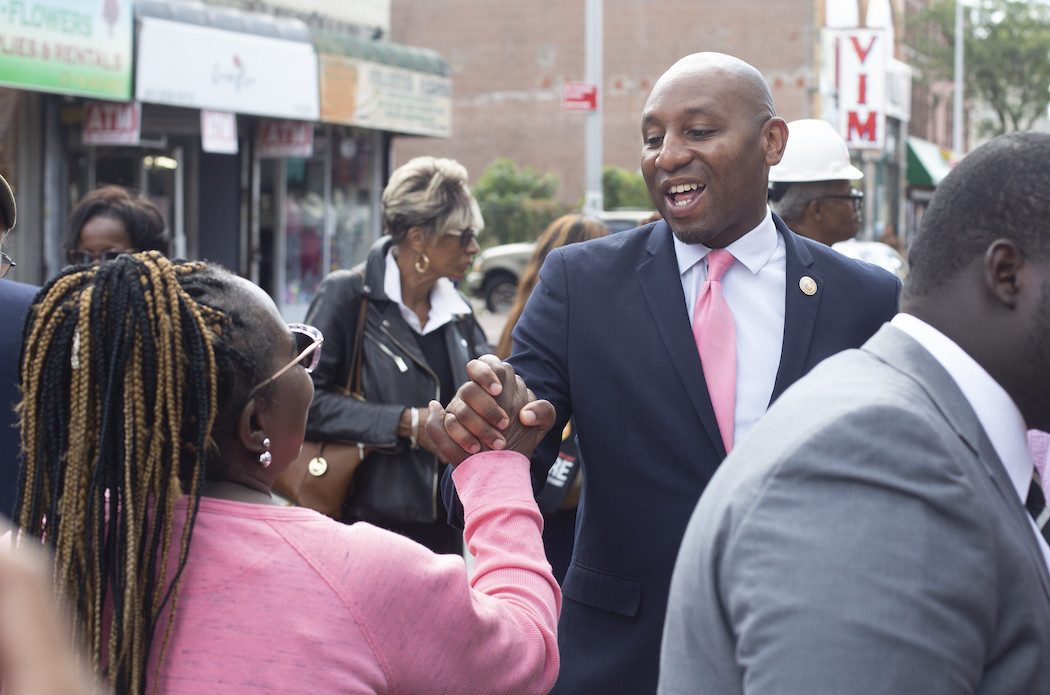 Donovan Richards' council term is up next year due to term limits, but he already has his eye on another seat. He won the Democratic Queens borough president primary in June – and assuming he wins in November, he'll leave his council seat earlier than expected. Until then, Richards continues to fight for criminal justice reform in the five boroughs.
12. Jamaal Bailey
Chair, Bronx Democratic Party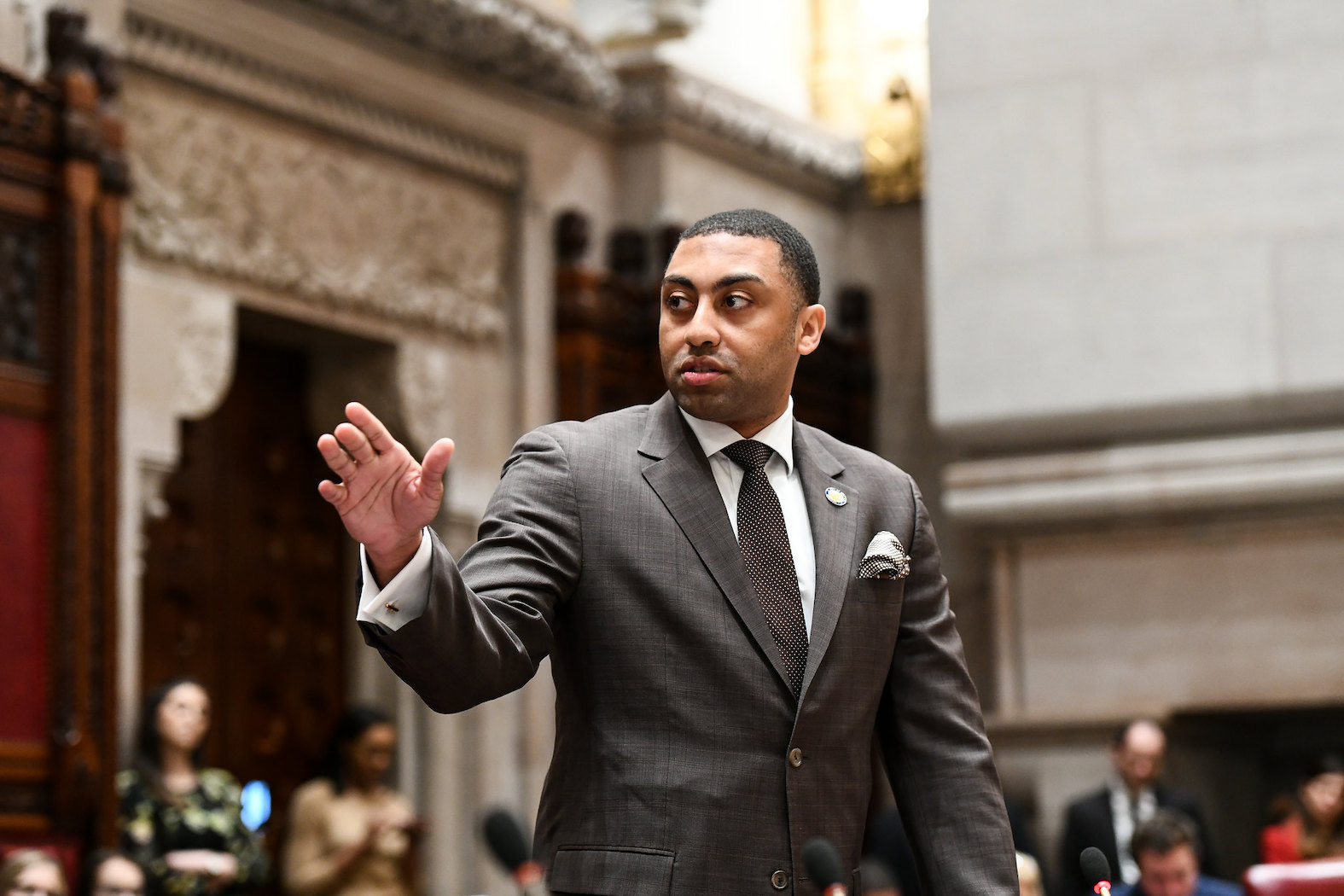 State Sen. Jamaal Bailey was recently named chair of the Bronx Democratic Party, one of the most powerful political machines in the city. And in the era of Black Lives Matter, Bailey this year passed legislation regarding the repeal of 50-a, which would make police misconduct records public. Police unions are currently appealing the legislation in court. And in 2019, he helped pass criminal justice reform bills including ending cash bail in many cases.
13. Gregory Meeks
Congress Member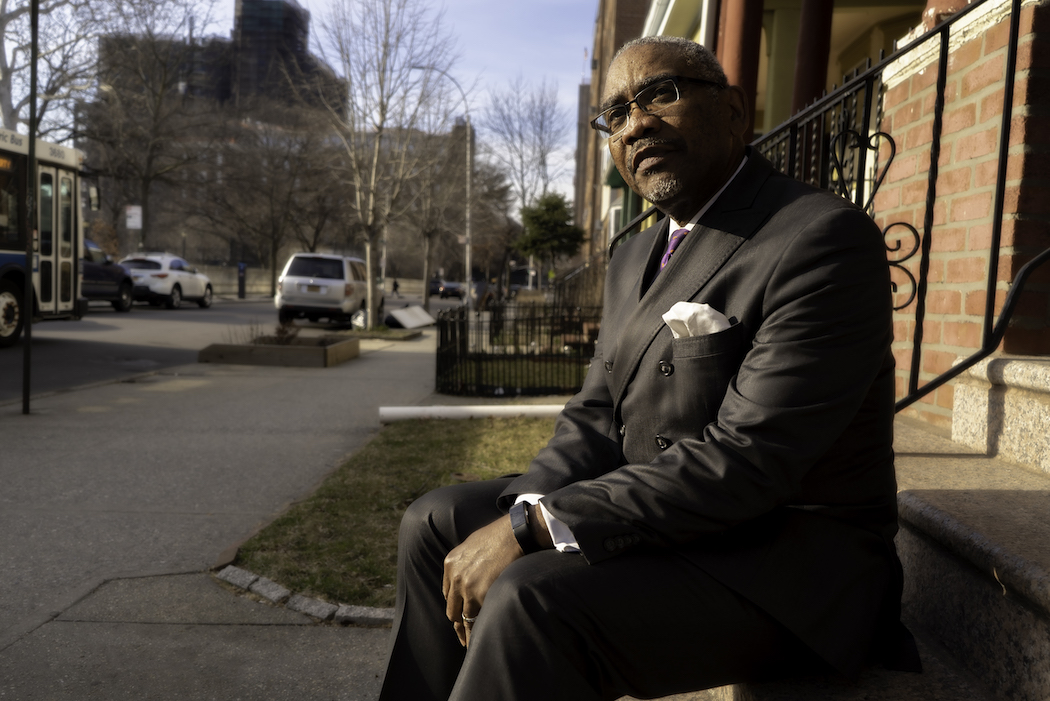 Gregory Meeks maintained his stronghold in New York's 5th Congressional District after defeating challenger Shaniyat Chowdhury in the June primary. As Queens Democratic Party chair, he has backed candidates – with mixed success – while looking to bring the borough's political machine back to prominence. He is one of the many New York-based politicians who can frequently be found criticizing President Donald Trump and attempting to thwart his agenda at every turn.
14. Rodneyse Bichotte
Assembly Member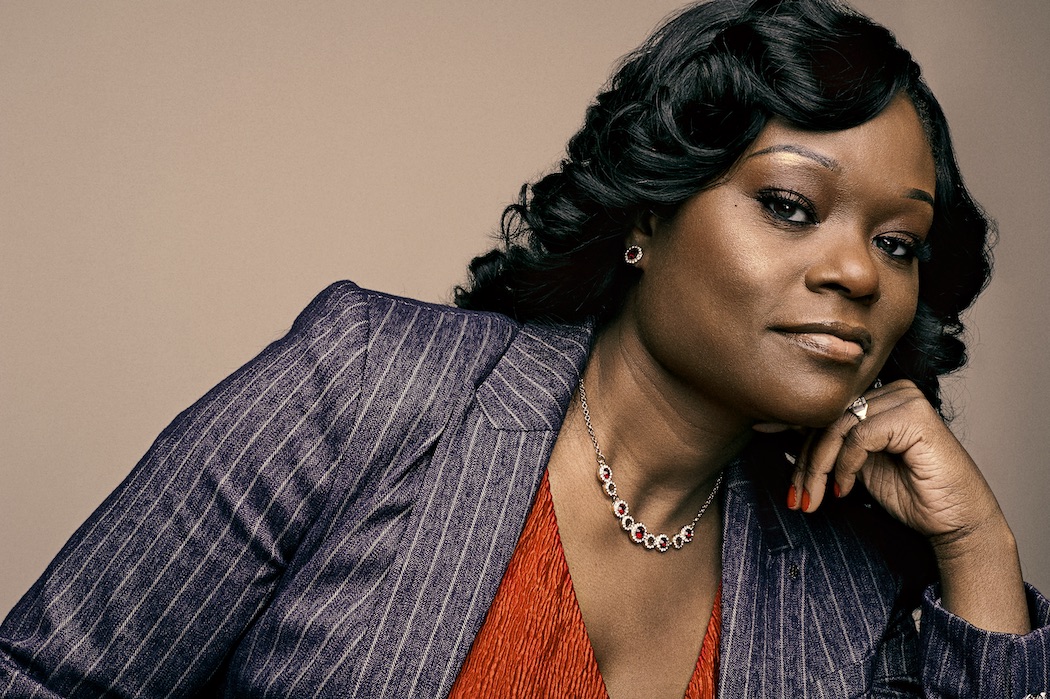 Assembly Member Rodneyse Bichotte continues to do what she's been doing ever since she joined the state Assembly: working to bridge the gaps with the Caribbean and Orthodox Jewish communities in her district and passing laws to boost businesses owned by women and minorities. The ambitious lawmaker also boosted her profile and increased her power when she was elevated to the role of chair of the Brooklyn Democratic Party early this year.
15. Byron Brown
Buffalo Mayor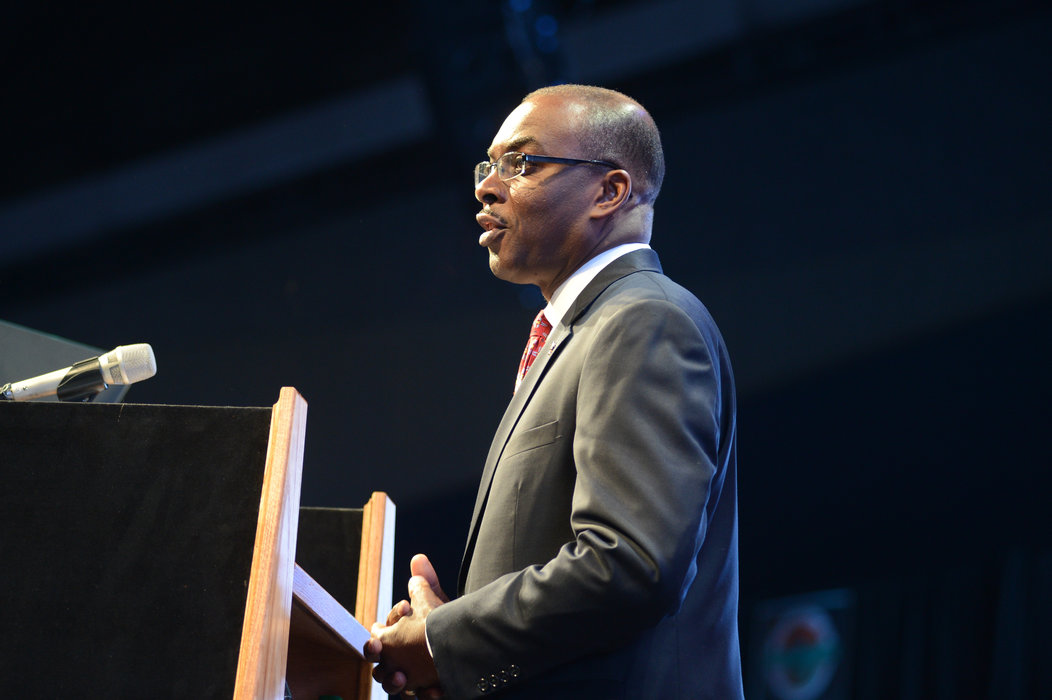 During his fourth term as mayor of Buffalo, Byron Brown has faced criticism from many directions. On one side, the Buffalo Police Department's Emergency Response Team resigned en masse after an officer was suspended for pushing an elderly man to the ground during a protest. On the other side, protesters signed a petition calling for his resignation, claiming he isn't holding officers accountable for their misconduct.
16. Ritchie Torres
Congressional Candidate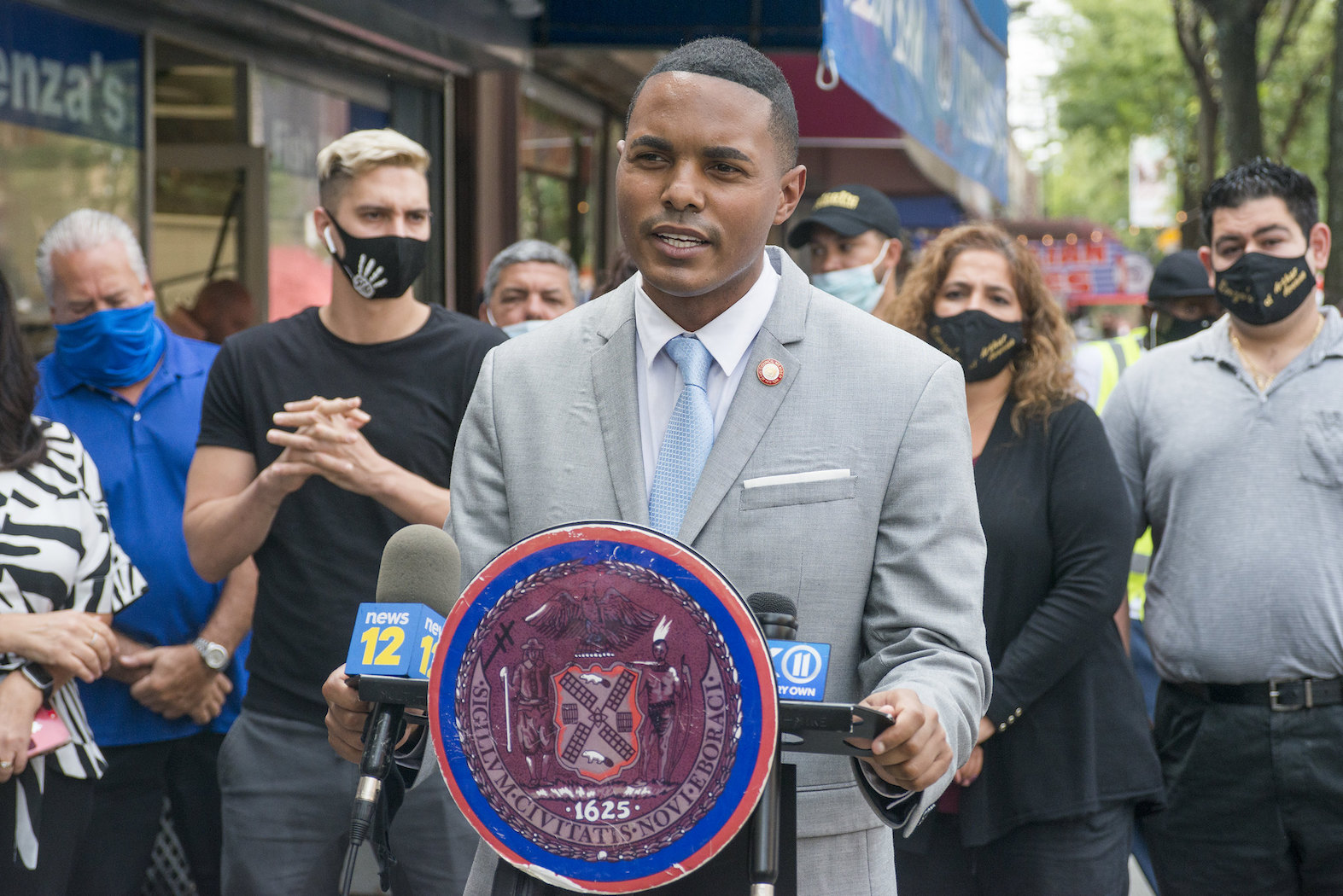 This summer, New York City Council Member Ritchie Torres emerged from a crowded and competitive field to win New York City's 15th Congressional District Democratic primary, and he's set to head to Washington, D.C., next year. Torres had already made a name for himself by siding with the right players on the right issues, and by knowing when to make a compromise when the time is right.
17. Yvette Clarke
Congress Member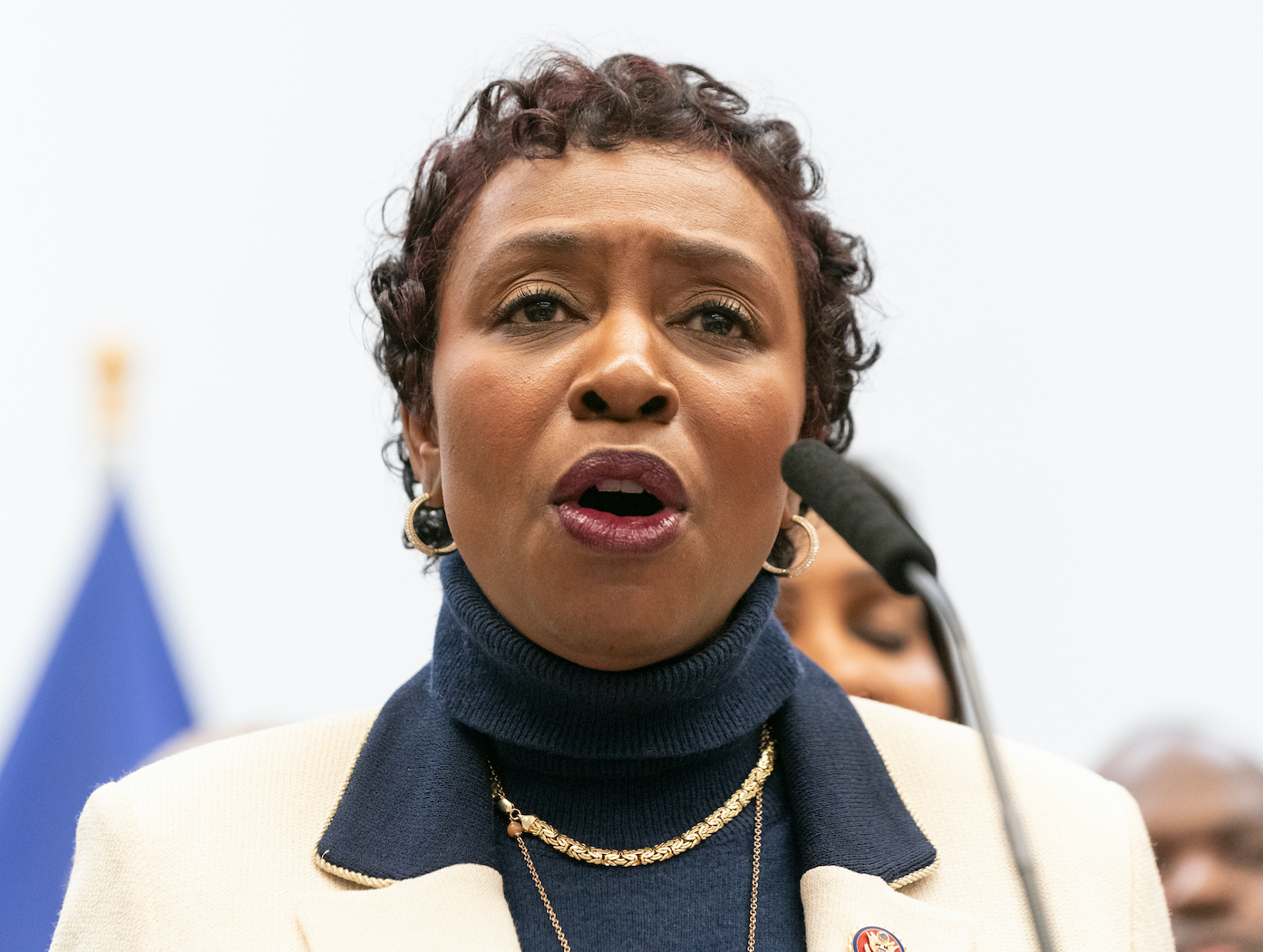 After Rep. Yvette Clarke was nearly upset by Adem Bunkeddeko in 2018, she bounced back to steamroll her Democratic rival this time around. The Brooklyn lawmaker keeps fighting to reauthorize the Violence Against Women Act and opposes the use of facial recognition technology in public housing. Clarke has been vocal in the fight against the slowdown at the U.S. Postal Service and voter suppression. 
18. T. Andrew Brown
Vice Chancellor, State Board of Regents
T. Andrew Brown is currently serving his second five-year term on the Board of Regents – and, since 2019, as its unanimously elected vice chancellor. Brown, who is the founder and managing partner of the Rochester-based law firm of Brown Hutchinson LLP, recently took the reins of the Regents as its presiding officer as they work to make remote learning available during the pandemic.
19. Zellnor Myrie
State Senator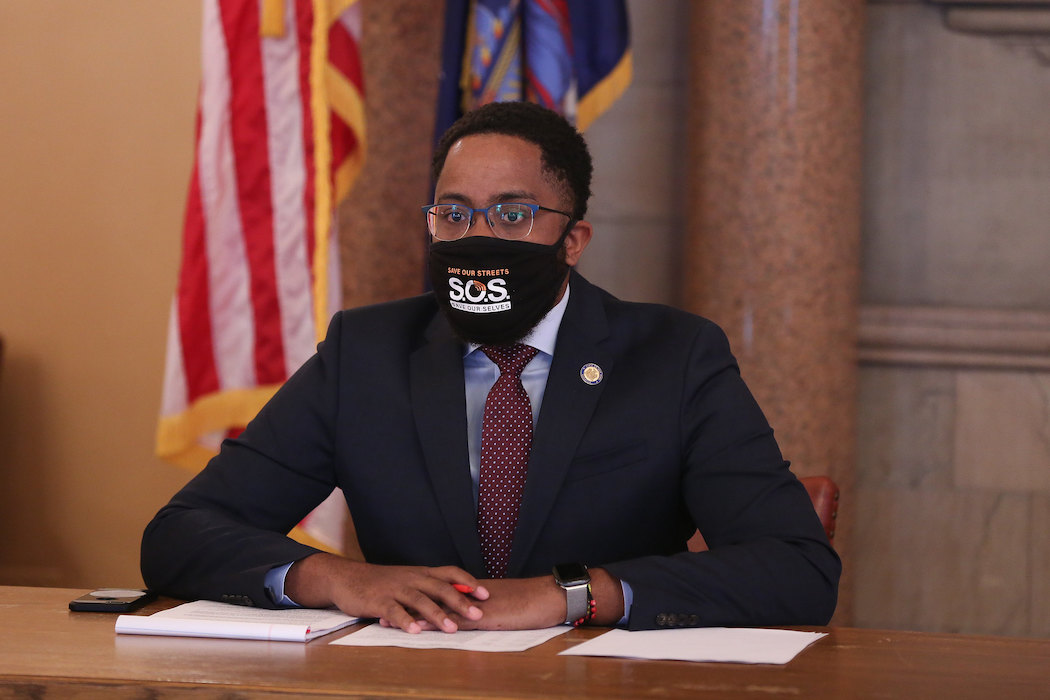 Zellnor Myrie joined his constituents protesting against police brutality. Solidifying his bona fides with ordinary New Yorkers, Myrie put himself in harm's way. But his activism is twofold. He recently proposed legislation that would add gun sellers and gun manufacturers to New York state's criminal nuisance law that criminalizes creating or maintaining "a condition which endangers the safety or health of a considerable number of persons."
20. Hawk & Chivona Newsome
Co-Founders, Black Lives Matter Greater New York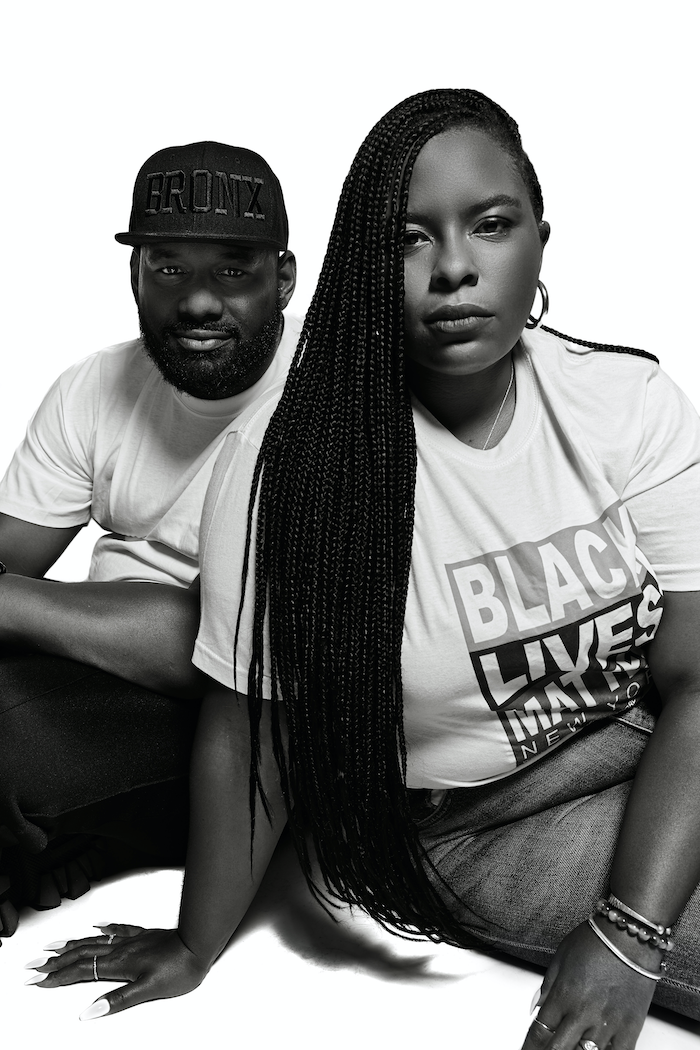 Since founding Black Lives Matter Greater New York in 2016, the brother-sister team of Hawk and Chivona Newsome has led the organization, which is independent from the Black Lives Matter Global Network. This year, Chivona Newsome joined a crowded House primary to represent the 15th Congressional District, in which City Council Member Ritchie Torres prevailed. Activism runs in the family; the founders' parents met at a civil rights march in 1969. 
21. Errol Louis
Host, "Inside City Hall", NY1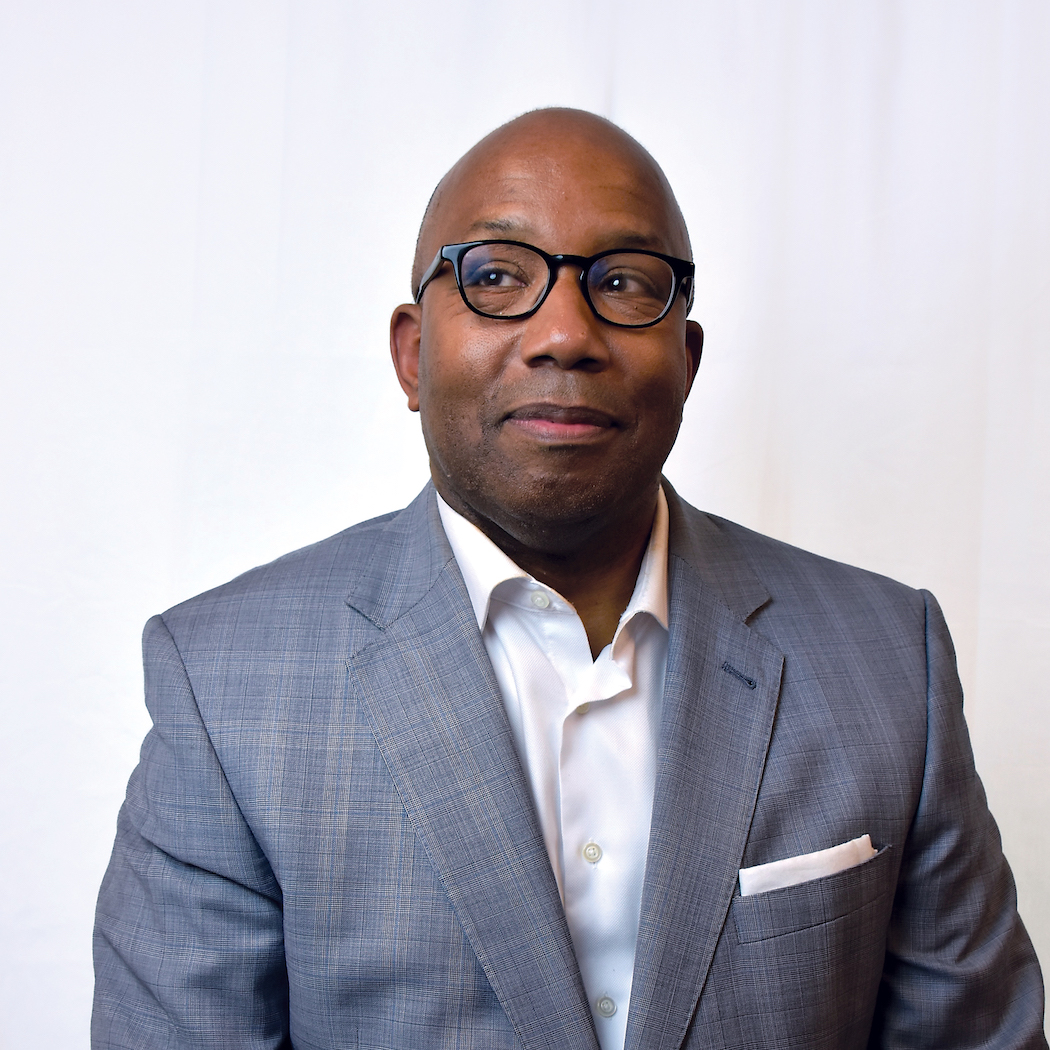 Errol Louis' "Inside City Hall" is the one television program that cannot be avoided if you're a leading New York City politician, with even Mayor Bill de Blasio making a recurring appearance on the show. And the NY1 anchor invariably holds elected officials' feet to the fire with probing and hard-hitting questions. In the year of COVID-19 and Black Lives Matter, Louis is one of New York's most trusted journalists. 
22. Brian Benjamin
State Senator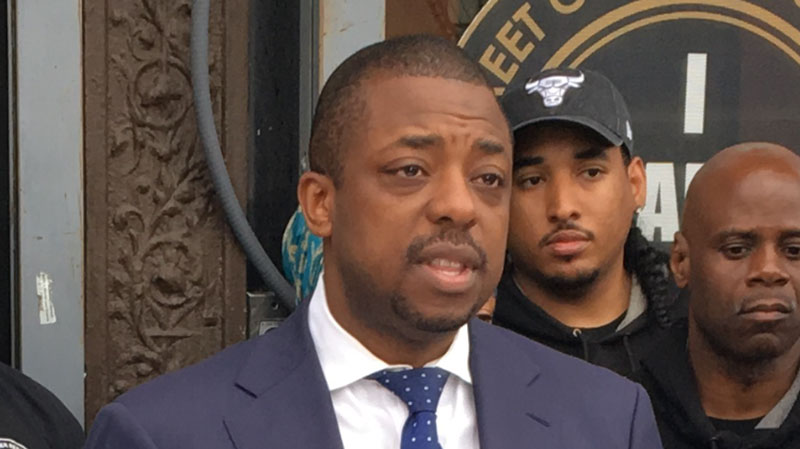 During his time in Albany, state Sen. Brian Benjamin, the chair of the Budget and Revenue Committee and senior assistant majority leader, has distinguished himself as a leader in criminal justice reform and affordable housing, and for a push for the divestment of the state public pension funds from private prisons. The former real estate developer plans on running for New York City comptroller in 2021.
23. Keith Wright
Chair, Manhattan Democratic Party
Keith Wright does double duty by moving the needle for the Democratic Party while doing consulting work for Davidoff Hutcher & Citron LLP. The former Assembly member continues to put Democrats in a position to thrive. Recently, Wright, who once served as co-chair of the New York State Democratic Committee, led the Democratic judicial delegates of the 1st Judicial District during the New York County Democratic Committee's first online judicial convention.
24. Kyle Bragg
President, 32BJ SEIU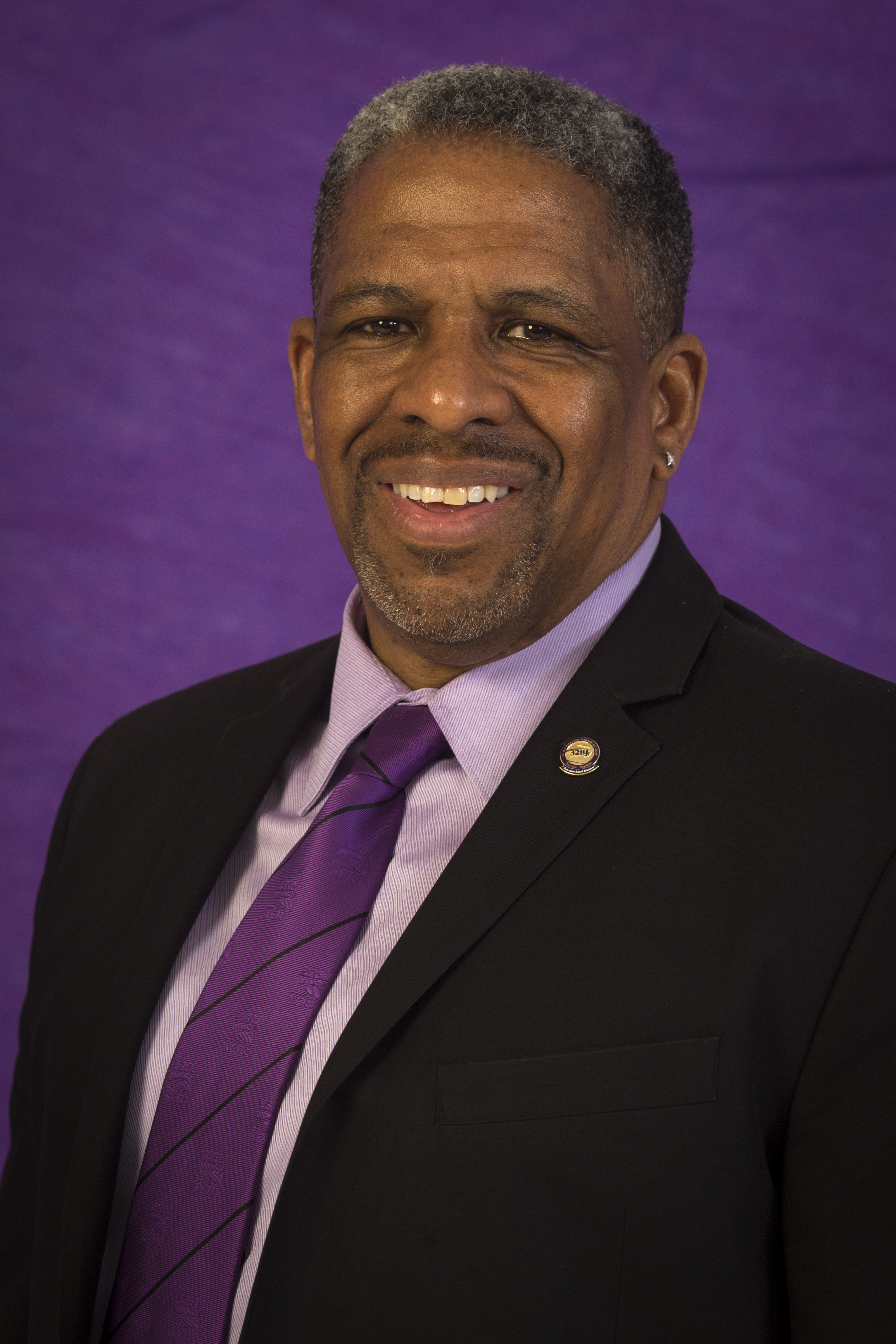 As the leader of 32BJ SEIU, Kyle Bragg has not limited his focus to the property services workers he represents. Like his predecessor, Héctor Figueroa, who died unexpectedly last year, Bragg has pushed for broader progressive causes and worker protections, including speaking out in favor of criminal justice reforms. Since he ascended to the top post, he has also advocated for fast-food workers and immigrants.
25. Antonio Delgado
Member of Congress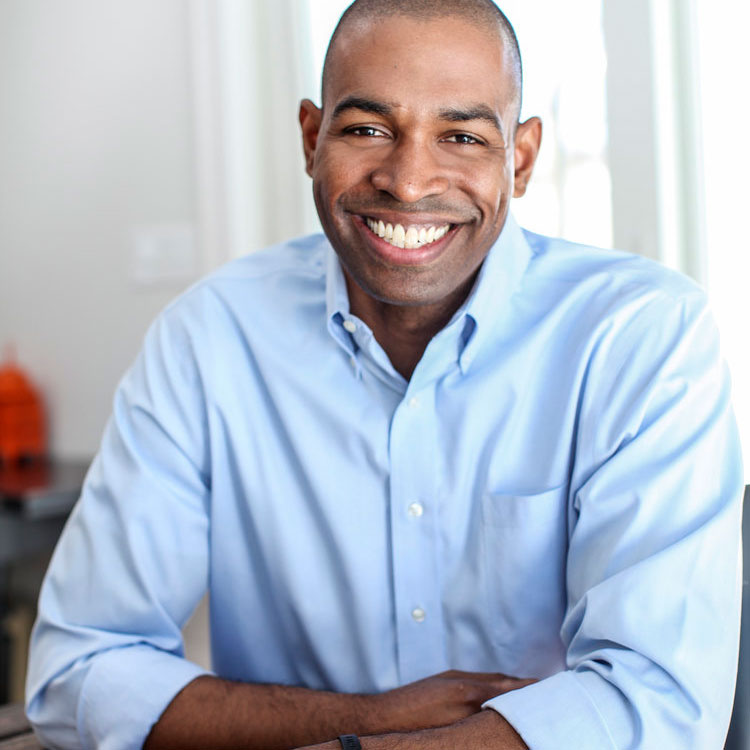 Rep. Antonio Delgado won a tough race against John Faso in 2018, knocking out the Republican incumbent in a pivotal swing seat. This time around, he appears to be coasting to reelection, despite taking a controversial stand in favor of impeaching President Donald Trump that was a risk in his moderate Hudson Valley district. In his first term, Delgado has otherwise stayed out of the limelight while focusing on local issues. 
26. Greg Floyd
President, Teamsters Local 237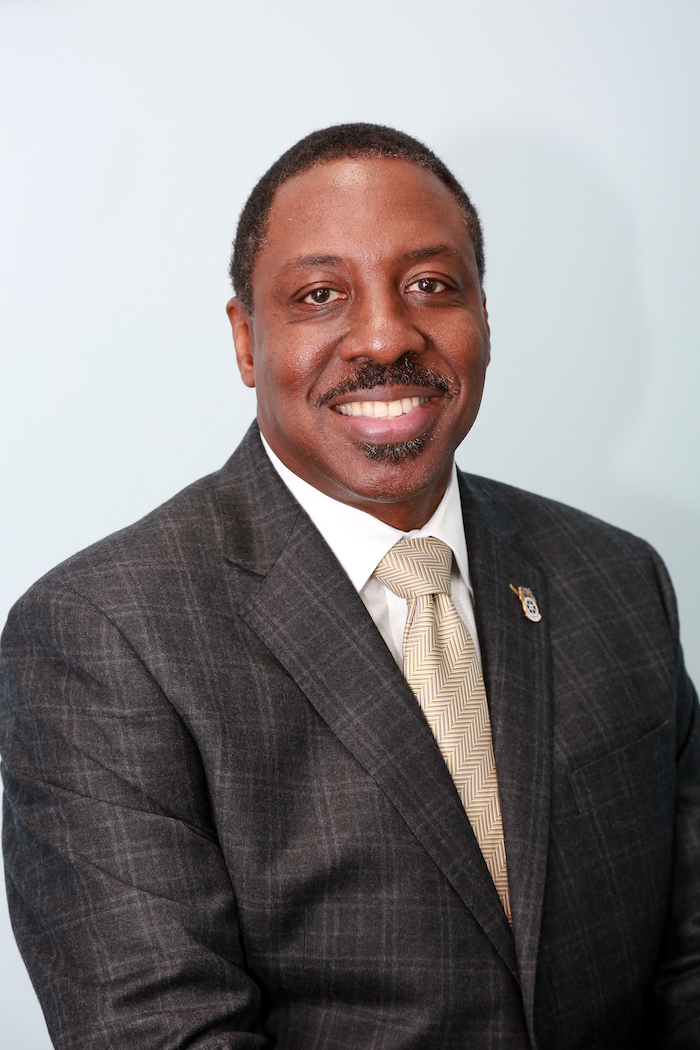 Greg Floyd, the leader of New York City's Teamsters, has clashed with New York City Mayor Bill de Blasio, voicing his displeasure with the mayor's "stubbornness" and accusing him of mismanaging city funds. Even as he and other union leaders are bracing for potential layoffs, Floyd has been in talks with the mayor about how the city can avoid laying off union members to balance the budget.
27. Laurie Cumbo
Majority Leader, New York City Council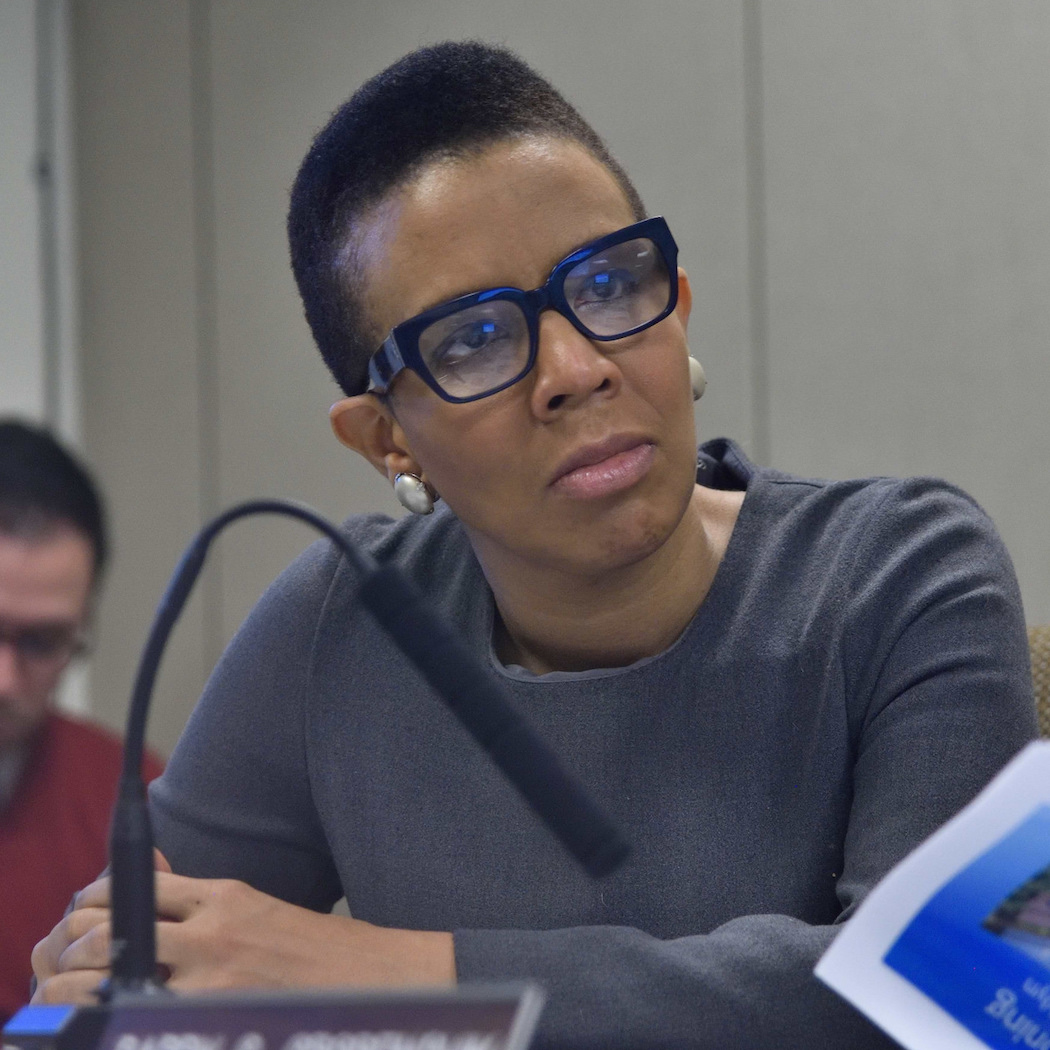 An ally of New York City Council Speaker Corey Johnson, Laurie Cumbo is the official No. 2 in the leadership of the legislative body. Cumbo was one of the few Black elected officials to speak out against the "defund the police" movement, calling it a political "colonization" of the movement that's only pushed by white progressives. The City Council member continues to work on combating gun violence and fighting for women's rights. 
28. Bill Thompson
Chair, CUNY Board of Trustees
Union contracts, COVID-related class disruptions – Bill Thompson has had a lot on his plate at CUNY in 2020. While CUNY has moved its classes online, the university is dealing with a lawsuit filed by the Professional Staff Congress CUNY alleging that layoffs and other cuts violate the Coronavirus Aid, Relief and Economic Security Act. The former mayoral candidate is a partner at the investment firm Siebert Williams Shank & Co.
29. Patrick Jenkins
Founder, Patrick B. Jenkins & Associates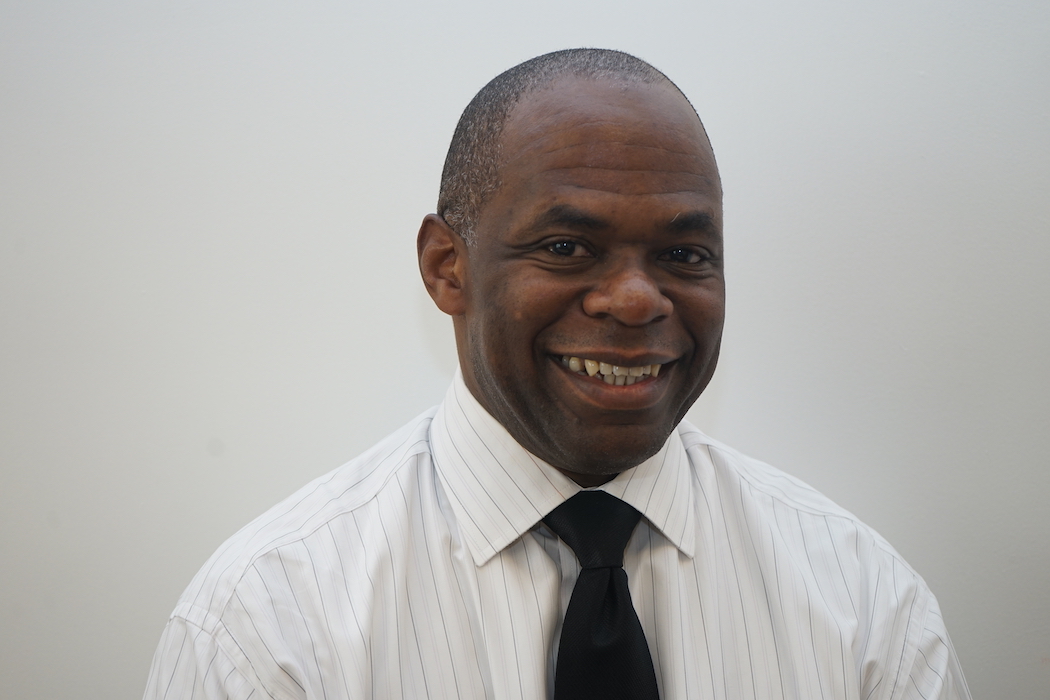 Patrick Jenkins may have his roots in Queens, but he has become an influential lobbyist both in New York City and in Albany. His firm has represented an impressive roster of corporate clients, including Charter Communications, CVS Health, the New York State Trial Lawyers Association and charter schools. A longtime friend of Assembly Speaker Carl Heastie, Jenkins has also worked for Carl McCall, Eliot Spitzer and Rep. Gregory Meeks.
30. David R. Jones
President and CEO, Community Service Society of New York
David R. Jones' mission of advocating and speaking on behalf of the city's disadvantaged is given voice in Community Service Society of New York's array of annual reports that chronicle the lives of low-income New Yorkers. Recent reports detailed the criminalization of poverty and NYCHA's housing crisis. Jones uses his columns in the New York Amsterdam News to address the multiple crises the city's downtrodden are facing during the pandemic.
31. Robert Cornegy Jr.
Chair, New York City Council Housing Committee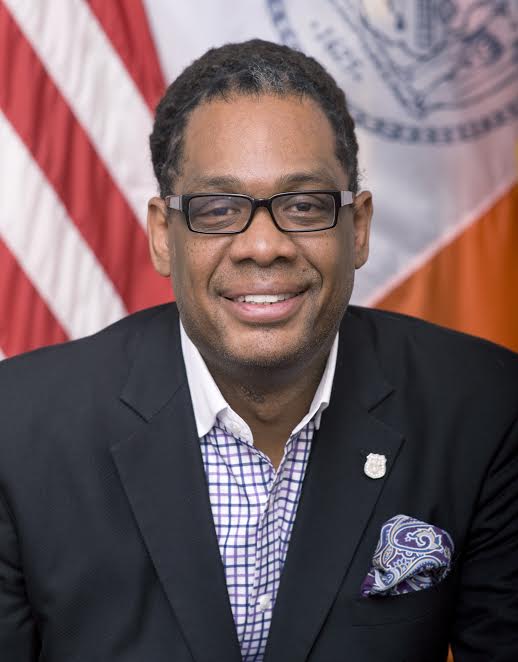 New York City Council Member Robert Cornegy Jr. stands out as the tallest elected official in New York – and until recently, the tallest politician in the world. He also stands out as a relative moderate on the left-leaning City Council, joining a few colleagues standing up for the Industry City rezoning that was recently stalled by progressive opponents. Looking ahead, he's a contender to become the next borough president in Brooklyn. 
32. I. Daneek Miller
Co-Chair, New York City Council Black, Latino and Asian Caucus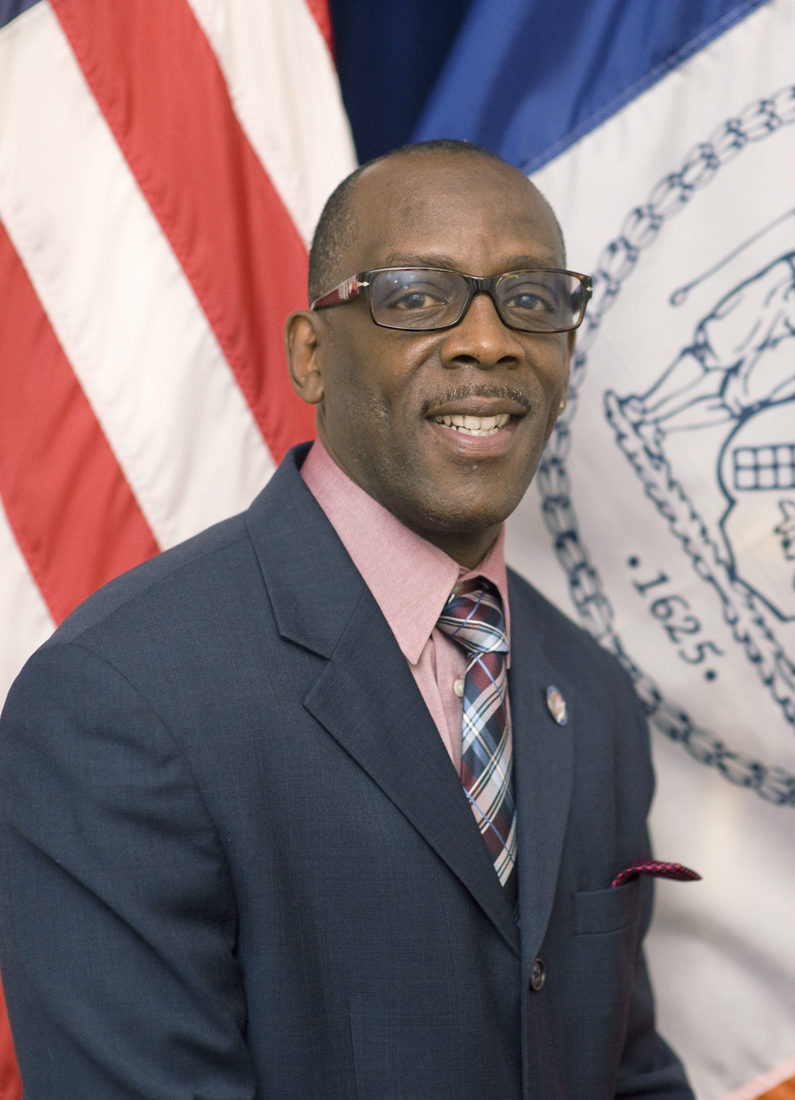 Prior to joining the New York City Council, I. Daneek Miller made a name for himself in the labor movement, and he has continued to champion unions as chair of the Committee on Civil Service and Labor. The Southeast Queens lawmaker also co-chairs the legislative body's Black, Latino, and Asian Caucus, which has raised concerns that ranked-choice voting, which will be implemented in the city next year, could ultimately hurt minority communities. 
33. Wayne Spence
President, New York State Public Employees Federation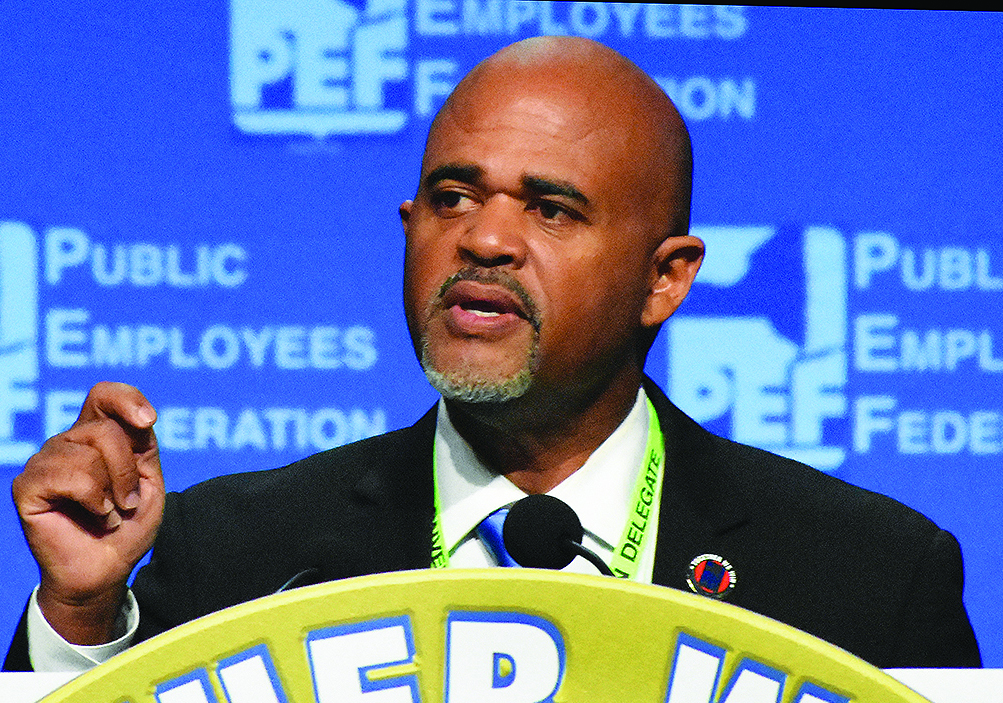 Last year, led by Wayne Spence, the New York State Public Employees Federation filed a lawsuit accusing the State University of New York of pay inequities and staffing issues, and fought against subpar working conditions faced by nurses in New York hospitals. None of those issues have changed – they have only multiplied during the COVID-19 pandemic, with nurses fighting for improved working conditions and enough personal protective equipment.
34. Rowan Wilson
Associate Judge, New York State Court of Appeals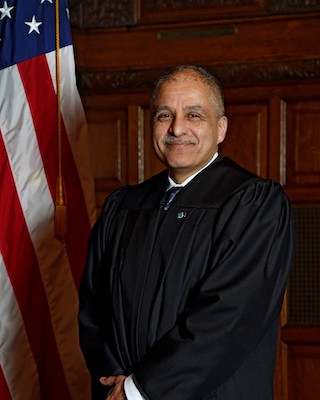 In response to anti-racism protests this year, Rowan Wilson joined other judges of color in writing an op-ed promising impartiality on the bench, acknowledging that for many, the law feels like a force of oppression, rather than justice. As an associate judge on the Court of Appeals, Wilson is tasked with making sure criminal justice is done right. Last year, Wilson dissented on allowing nonprivileged recorded prison phone calls to be used against inmates. 
35. LaRay Brown
CEO, One Brooklyn Health System
As the head of the One Brooklyn Health System, LaRay Brown and the three hospitals she runs were at the epicenter of New York's coronavirus crisis earlier this year. Brown established new measures on the fly like limiting travel, enforcing proper hygiene practices and limiting visitors as methods to control the spread of the virus. She and her staff remain on alert for the second wave expected later this year.
36. A.R. Bernard
Senior Pastor, Christian Cultural Center
A.R. Bernard spent time on Trump's evangelical advisory board and has fought in favor of building affordable housing on the church's premises. His church hosted former New York City Mayor Michael Bloomberg's big speech reversing his position on stop-and-frisk policing. Earlier this decade, Reince Preibus went to Bernard's church to meet with other Black Republicans after Obama's reelection. Bernard's influence has only grown since then.
37. Dennis Walcott
President and CEO, Queens Public Library
Leading the Queens Public Library through the pandemic hasn't been easy for Dennis Walcott, but he's shown himself to be up for the task. The Queens native, who once served in the Bloomberg administration as the New York City schools chancellor, has guided the institution through the worst of it, and can now boast of 22 branches reopened since being forced to close systemwide in the spring.
38. Charles & Inez Barron
Assembly Member; New York City Council Member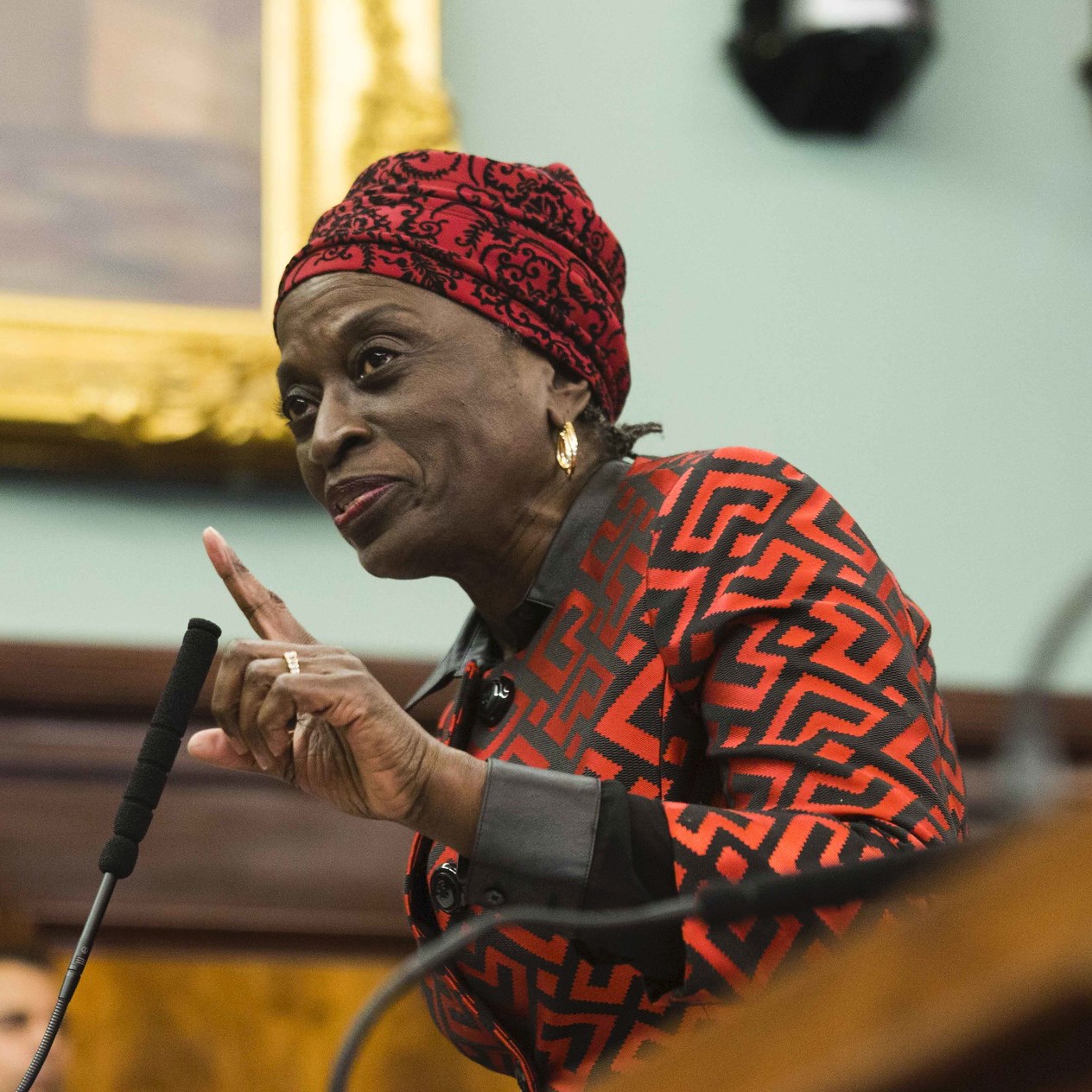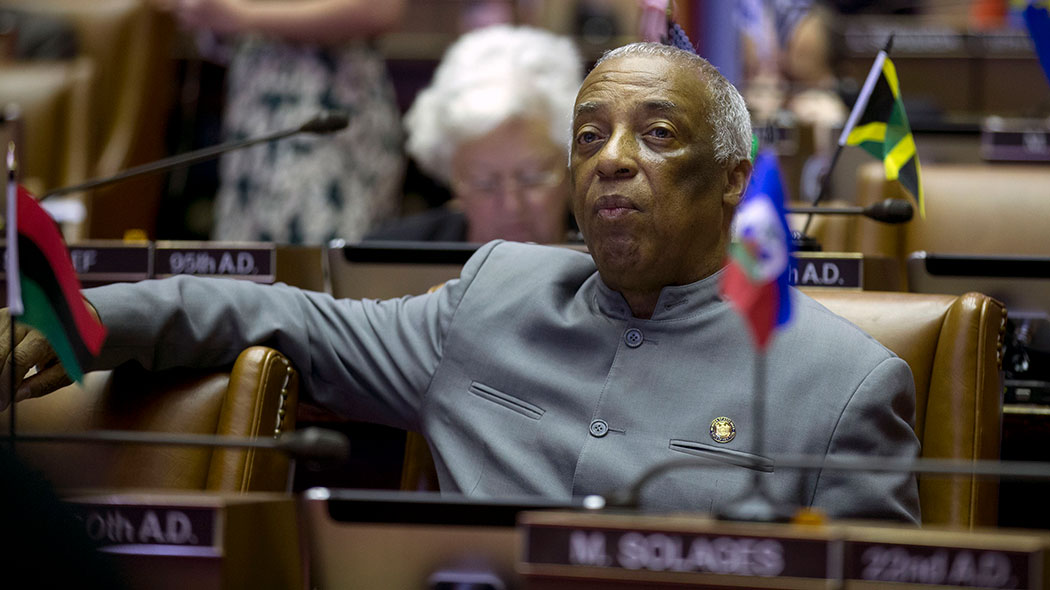 The political careers of Charles and Inez Barron can be summed up in one phrase: poke the bear. The couple continues to advocate on behalf of the Black community. No matter the legislation or initiative, this couple will reject it if it doesn't help the Black community in some way. This year, the duo has criticized both Gov. Andrew Cuomo and Mayor Bill de Blasio for their pandemic recovery efforts and their responses to police brutality.
39. Alicka Ampry-Samuel
New York City Council Member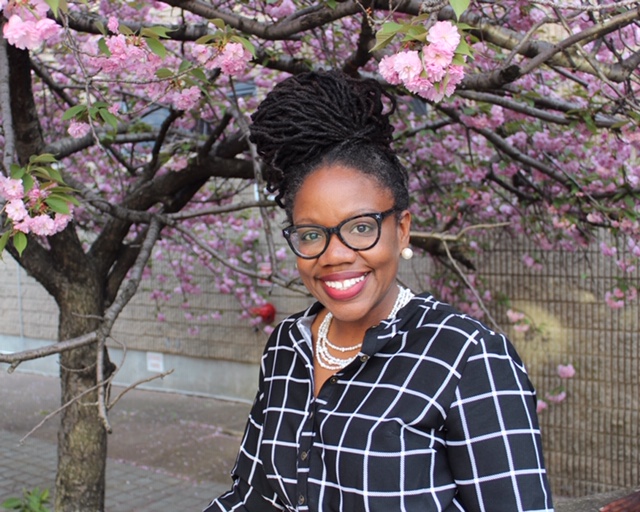 Representing Brownsville, one of the poorest neighborhoods in New York City, Council Member Alicka Ampry-Samuel helps those who feel helpless. The chair of the New York City Council Public Housing Committee recently signed a letter alongside other officials demanding answers from New York City Police Department Commissioner Dermot Shea and Mayor Bill de Blasio about a rumored collaboration in Brownsville between the NYPD and the FBI.
40. James Sanders Jr.
Chair, State Senate Committee on Banks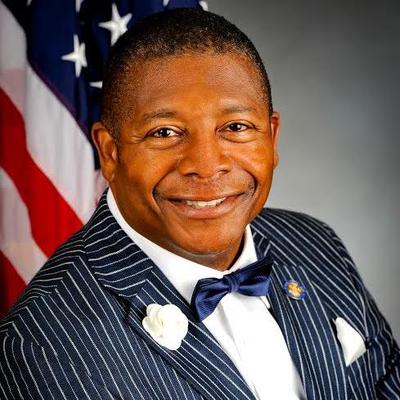 State Sen. James Sanders Jr. has championed small businesses – including those owned by minorities – during his time in Albany, helping to direct money to places that normally don't see it from banks. The chair of the Senate Committee on Banks recently denounced a Trump administration proposal to override the state's 25% interest rate cap for borrowers and allow retailers and lending partners to offer high-fee and high-cost loans.
41. Kevin Parker
Chair, State Senate Committee on Energy and Telecommunications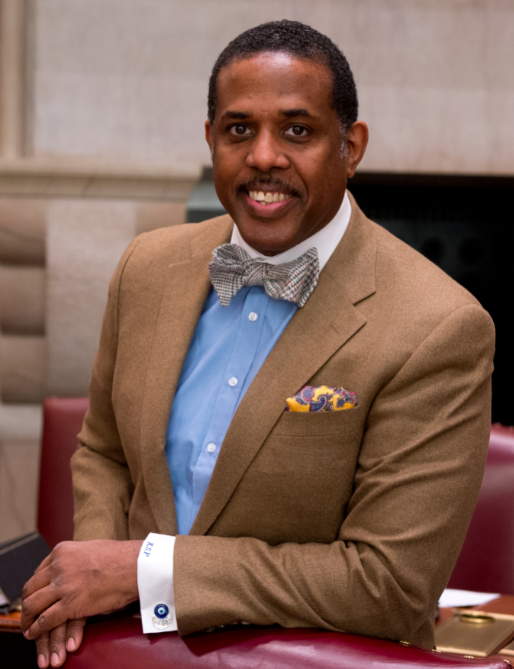 Since Democrats seized the state Senate in 2018, state Sen. Kevin Parker has become a key player in New York's nation-leading efforts to combat climate change, including drafting legislation that would set up a carbon pricing scheme in the state. The Brooklyn lawmaker has also made headlines for his temper, but he displayed his political prowess when he fended off a challenger who dropped out months before the 2020 primary. 
42. Jennifer Jones Austin
CEO and Executive Director, FPWA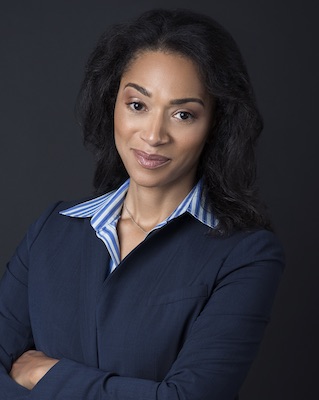 Jennifer Jones Austin's anti-poverty, policy and advocacy efforts have found the ideal outlet in her role at FPWA, where she continues to fight for the rights of the downtrodden. The former senior vice president of United Way of New York City also stays busy as the first female co-host of the "Open Line" radio show on WBLS, where she tackles topics of concern to low-income and Black New Yorkers. 
43. William Floyd
Director, Government Affairs and Public Policy, Google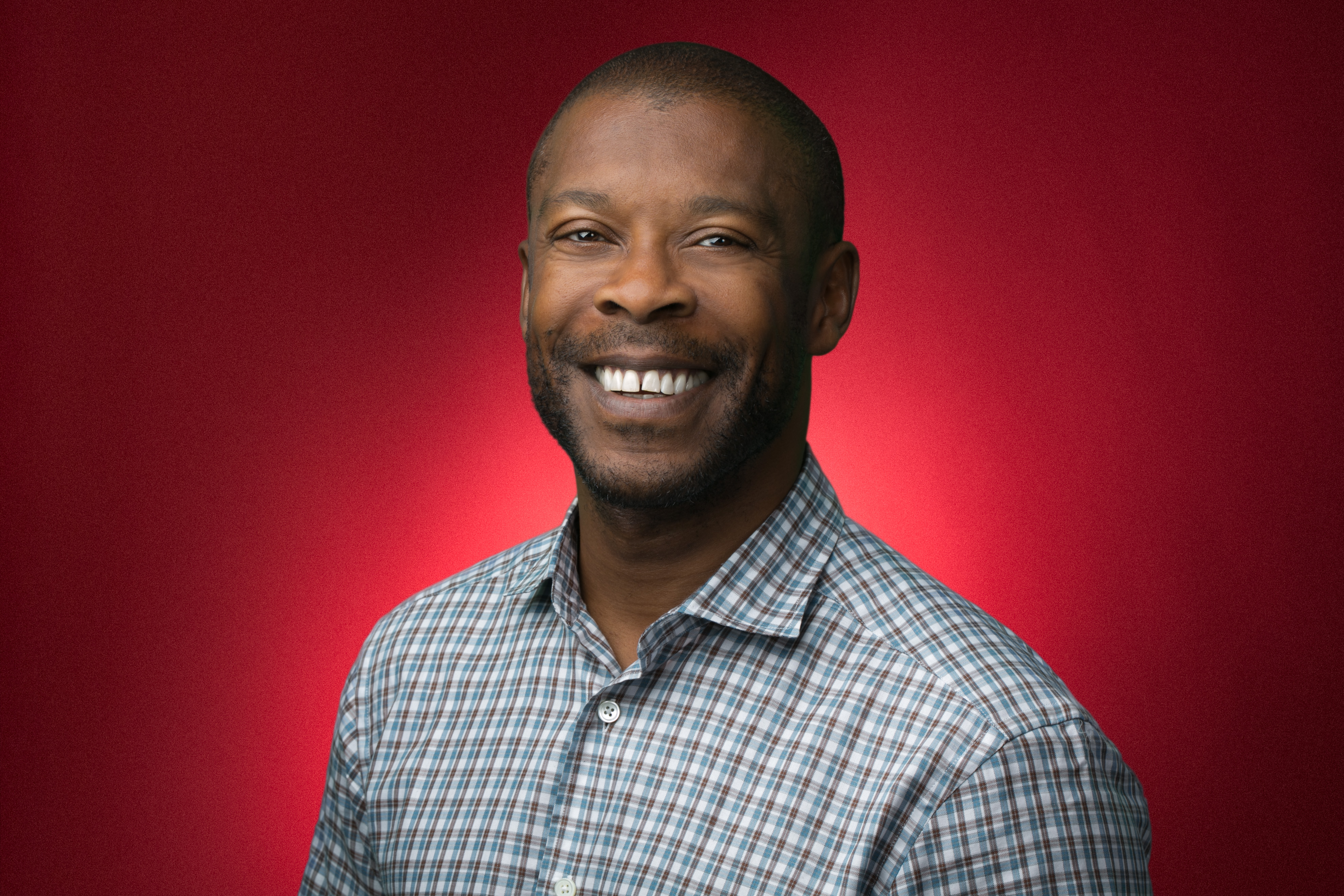 While Amazon badly botched its HQ2 plan in Queens and ultimately backed out after an outcry, another tech giant – Google – has expanded its footprint in New York while largely avoiding attacks from politicians and activists. That's due in part to the company's reliance on William Floyd, who deeply understands the local political landscape after years spent in and around New York government. 
44. Hazel Dukes
President, NAACP New York State Conference
Hazel Dukes continues to fight on behalf of the state's African American community – a battle that recently saw her branch of the NAACP link up with the national office to decry police brutality. Among the results of the collaboration are an agenda that condones the Black Lives Matter protests and an emphasis on bringing attention to the numerous Black lives that have ended at the hands of the police.
45. Nikole Hannah-Jones
Domestic Correspondent, The New York Times Magazine
The intense reaction to the Pulitzer Prize-winning 1619 Project hasn't slowed since Nikole Hannah-Jones introduced it to the public last year. Conservative pushback to this landmark history of America as viewed through the prism of the first slaves' arrival now emanates from the White House: President Donald Trump threatened to defund any school that teaches the program and declared that the Department of Education would investigate any school that uses it.
46. Gwen Carr
Criminal Justice Reform Activist
The killings of George Floyd and Breonna Taylor brought Gwen Carr, the mother of Eric Garner, back into the spotlight. Last year, Carr and Communities United for Police Reform filed a petition, which was recently approved, with the New York State Supreme Court calling for a judicial inquiry into Mayor Bill de Blasio, former New York City police commissioner James O'Neill and others regarding her son's death and an alleged cover-up.
47. Rachel Noerdlinger
Managing Director, Mercury
The reach of Rachel Noerdlinger stretches from the state Capitol to those fighting for change on the front lines. Noerdlinger is the communication liaison for the National Action Network and its leader, Al Sharpton, as well as Gwen Carr, the mother of Eric Garner, and New York City first lady Chirlane McCray. She also benefits from being part of Mercury's large team, with colleagues like Charlie King, an ally of Gov. Andrew Cuomo. 
48. Calvin O. Butts III
Pastor, Abyssinian Baptist Church
If you want to get anywhere in politics in New York, especially in the Black community, one of the figures you have to approach – and gain the imprimatur of – is Abyssinian Baptist Church Pastor Rev. Calvin O. Butts III. The member of the Presidential Advisory Council on HIV/AIDS under President Barack Obama and retired SUNY Old Westbury President continues to be a pillar of the community.
49. Tyquana L. Rivers
President, Connective Strategies
Connective Strategies is a Black woman-run consulting firm founded and led by Tyquana Rivers, who has more than two decades of experience in the field. Her firm played a role in two major political victories this year: the election of Melinda Katz as Queens district attorney and Donovan Richards as Queens borough president. The firm also has Gregory Meeks, Catherine Nolan and Jeffrion Aubry on its roster.
50. Shontell Smith
Chief of Staff and Counsel, State Senate Democrats
Since Democrats won a majority in the state Senate two years ago, they have achieved remarkable legislative success – and a key player behind the scenes is Shontell Smith. Smith is a trusted aide to state Senate Majority Leader Andrea Stewart-Cousins and a veteran legislative staffer who knows the ins and outs of state politics and policymaking. With Democrats within reach of a state Senate supermajority, Smith's power might increase next year.