Staten Island Power 100 (51-100)
Richmond County's ruling class.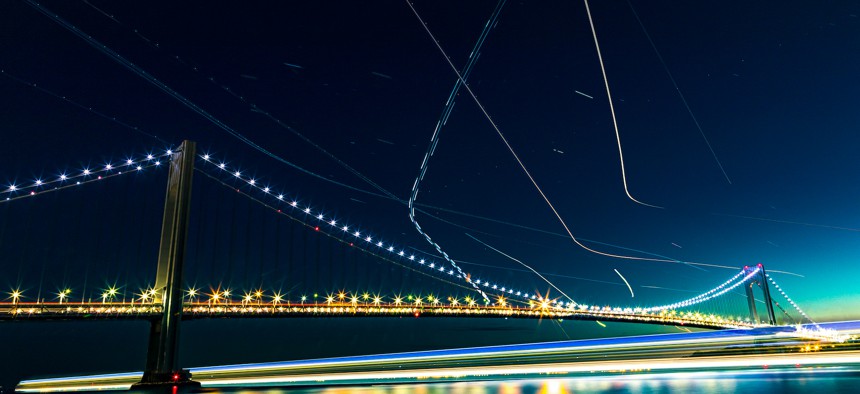 51. Carol Bullock
Executive Director, Pride Center of Staten Island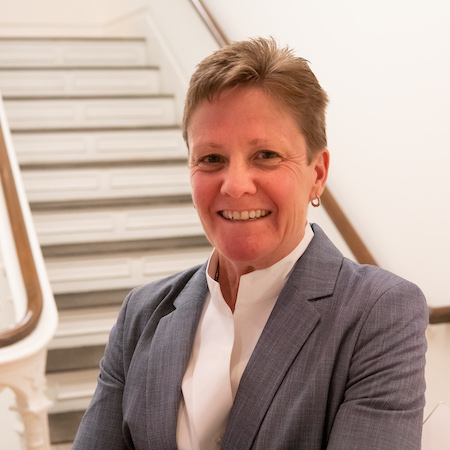 Before the coronavirus outbreak dominated the headlines, Carol Bullock was in the middle of Staten Island's biggest conflict: the St. Patrick's Day parade ban on the pro-LGBTQ organization marching. Politicians from both parties sided with the Pride Center of Staten Island and boycotted the event. When most events were shelved anyway because of the pandemic, the center offered support for its LGBTQ members and converted its PrideFest to a virtual celebration.
52. Edmund Whalen
Auxiliary Bishop, Archdiocese of New York
The former Monsignor Farrell High School principal received a holy promotion from Pope Francis last year, becoming one of the highest-ranking Staten Islanders in the Archdiocese of New York. Edmund Whalen's auxiliary bishop ordination in December drew a crowd. He then celebrated with the high school in February, and brought Cardinal Timothy Dolan back to Monsignor Farrell to tour its renovated facilities in October. Whalen has celebrated Mass in an empty St. Patrick's Cathedral throughout the pandemic.
53. Varun Sanyal
Vice President, Real Estate, Kasirer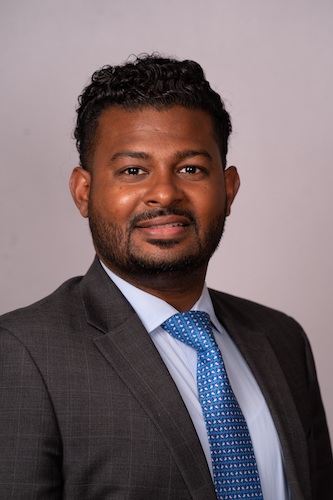 Varun Sanyal is a member of the real estate team at Kasirer, New York City's top lobbying firm by compensation, and he brings special expertise to land use matters in Staten Island. That's because he previously served as a project manager at the Staten Island Economic Development Corp. Sanyal, who also worked for the New York City Council and the Brooklyn Chamber of Commerce, is an expert on land use processes and economic development.
54. Robert Scamardella
Attorney and Former Chair, Staten Island Republican Party
Republicans running for office in 2020 knew they had an experienced hand in their corner in Robert Scamardella. The former GOP chair endorsed House candidate Nicole Malliotakis, whom he called "formidable" and "the right candidate at the right time," and helped fire up voters who flipped the seat from blue to red. He has been a generous supporter of the arts and youth organizations, including the Unity Games, St. George Theater and Daughters of St. Paul.
55. Ashleigh Owens
Chief of Staff, Richmond County District Attorney's Office
Ashleigh Owens, a Fordham Law alumna, has overseen the doubling of the office's staff from 105 to 230, including increasing the number of assistant district attorneys from 45 to 80. As the coronavirus has continued to cripple city courthouses, delaying trials and forcing courts to shift to video arraignments, the office has been developing strategies to combat gang violence and work with community groups to resolve disputes after a rising number of shootings this summer.
56. David Mario Curcio
Chair, Richmond County Conservative Party
David Mario Curcio worked this year to ensure that his party-backed candidates were in position to be successful in the November elections. His party endorsed Nicole Malliotakis for Congress in January and also backed Michael Tannousis to replace her in the Assembly. Both won their races, and the party secured enough votes to stay on the ballot in New York next year.
57. Jennifer Gray-Brumskine
Chair, Staten Island Liberian Community Association
While immigration policy debates often focus on Latinos, Jennifer Gray-Brumskine has been drawing attention to the challenges facing thousands of Liberian immigrants in Staten Island, which has the most densely concentrated population of Liberians in the country. Last year, she pushed for an extension of a federal program that protects Liberians from being deported, and this year she is calling for local Democrats to do more to engage immigrant communities.
58. Allen Cappelli
Member, New York City Planning Commission
Allen Cappelli vowed to give Staten Islanders a voice in the city's property tax reform efforts when the mayor appointed him to an advisory committee in 2018. Early iterations would lower property tax bills for homeowners while raising them elsewhere – but don't expect tax relief any time soon. The first public hearing in the borough was postponed for months, and the panel's findings were postponed indefinitely due to coronavirus concerns.
59. Thomas Scarangello
Staten Island Regional Representative, Gov. Andrew Cuomo's Office
Gov. Andrew Cuomo's calm, fact-filled briefings about the state's response to the coronavirus outbreak made him a national leader in fighting the pandemic. That meant Thomas Scarangello would have to deliver on the state's commitments to the borough's 476,000 residents. The governor's office wouldn't allow the borough to reopen more quickly than the rest of the city, earning the scorn of protesters, but likely saving lives and keeping people healthy.
60. Raffaele DiMaggio
Vice President, TD Bank
With more than half a dozen bank branches across Staten Island, TD Bank has a significant presence in the borough. One of the bank's leading executives who helps oversee operations on Staten Island is Raffaelle DiMaggio, a vice president who has been with the financial institution for more than 17 years. DiMaggio previously served at TD Bank as a branch manager for retail banking and as a retail market manager.
61. Joseph Ferrara & Winthrop Wharton
Principal, Executive Director, BFC Partners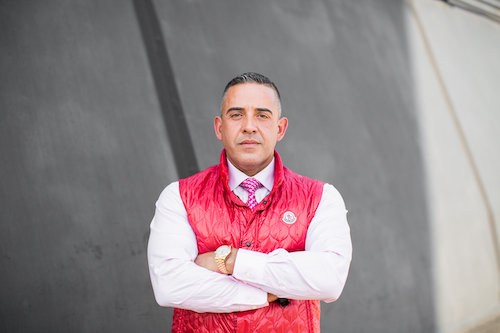 Like so many other business leaders during the pandemic, Joseph Ferrara and Winthrop Wharton had to temporarily shutter Empire Outlets from March to June. Undeterred, Empire Outlets offered outdoor shopping this summer, and BFC Partners is plowing ahead with other projects, including a 12-story mixed-use building and a new rental development on Wave Street in Stapleton. But the mall is still struggling to repay an $8.5 million Economic Development Corporation loan.
62. Jim Easley
General Manager, Staten Island Mall
Jim Easley was forced to close the Staten Island Mall in March when the governor announced indoor portions of malls would shutter to curb the spread of the coronavirus. He put in place sanitizing stations and fewer food court tables and lobbied to reopen in July, but instead waited an agonizing six months to welcome customers back. Two new restaurants, a new discount store, and festive Christmas displays will greet shoppers this month.
63. Gail Castellano
Regional Executive, Richmond County Savings Bank
With unemployment rising rapidly, small businesses shuttered, and many unsure of when they'll get their next paycheck, the Richmond County Savings Bank is keeping its regular hours to help borough residents ride out the pandemic. Regional banks like Gail Castellano's RCSB will be essential for lending once cases dwindle and people are ready to get back to work. Last year, she was named a New York state Senate Woman of Distinction.
64. Frank Naso
Chair, Building Industry Association of New York City
Frank Naso and the city's home builders have weathered plenty of storms, including the 2008 recession and Superstorm Sandy. Naso and other builders put their development projects on pause as Gov. Andrew Cuomo halted nonessential construction sites while the city sought to stave off COVID-19. But construction returned to pre-COVID-19 levels by June, and the borough posted a respectable 86 building filings for 10.7 million square feet in the second quarter.
65. James Prendamano
Managing Director, Casandra Properties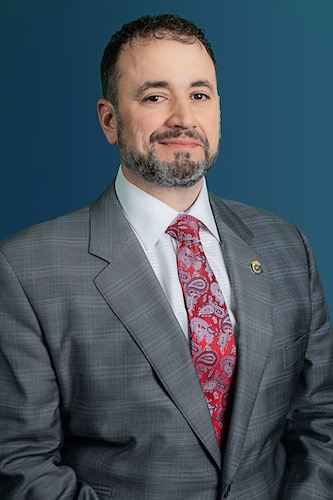 James Prendamano has been developing new waterfront condos on Bay Street and promoting the North Shore for investment while touting the steady rise of single-family home prices. The coronavirus outbreak slowed sales and led Casandra to shift to virtual open houses in the spring, but listings and sales jumped once the fall arrived. In the meantime, Prendamano received praise for funding a negative pressure room to stop the airborne spread at Staten Island University Hospital.
66. Mike Assenza 
Chair, Staten Island Chamber of Commerce
Staten Island's restaurants, bars and small businesses have faced a cataclysmic loss of revenue as the pandemic continues to rage. Mike Assenza, the chamber's chair since January 2019, is planning on providing a panoply of resources for businesses and directed $10 million in state aid to North Shore merchants; meanwhile, South Shore stores are reaching a breaking point following several burglaries and acts of vandalism.
67. Steven Klein
President and CEO, Northfield Bancorp
Under Steven Klein, Northfield Bancorp kept its mission to invest in the Staten Island community and support local businesses and charities. Northfield took a gamble to solidify the bank's standing over the long term by offering to acquire Victory State Bank for $62.9 million in stock, but the shareholder vote was postponed due to the coronavirus outbreak. By June, the merger was approved and Klein welcomed VSB's Raffaele Branca to the team. 
68. Cesar & Carlos Vargas
Activists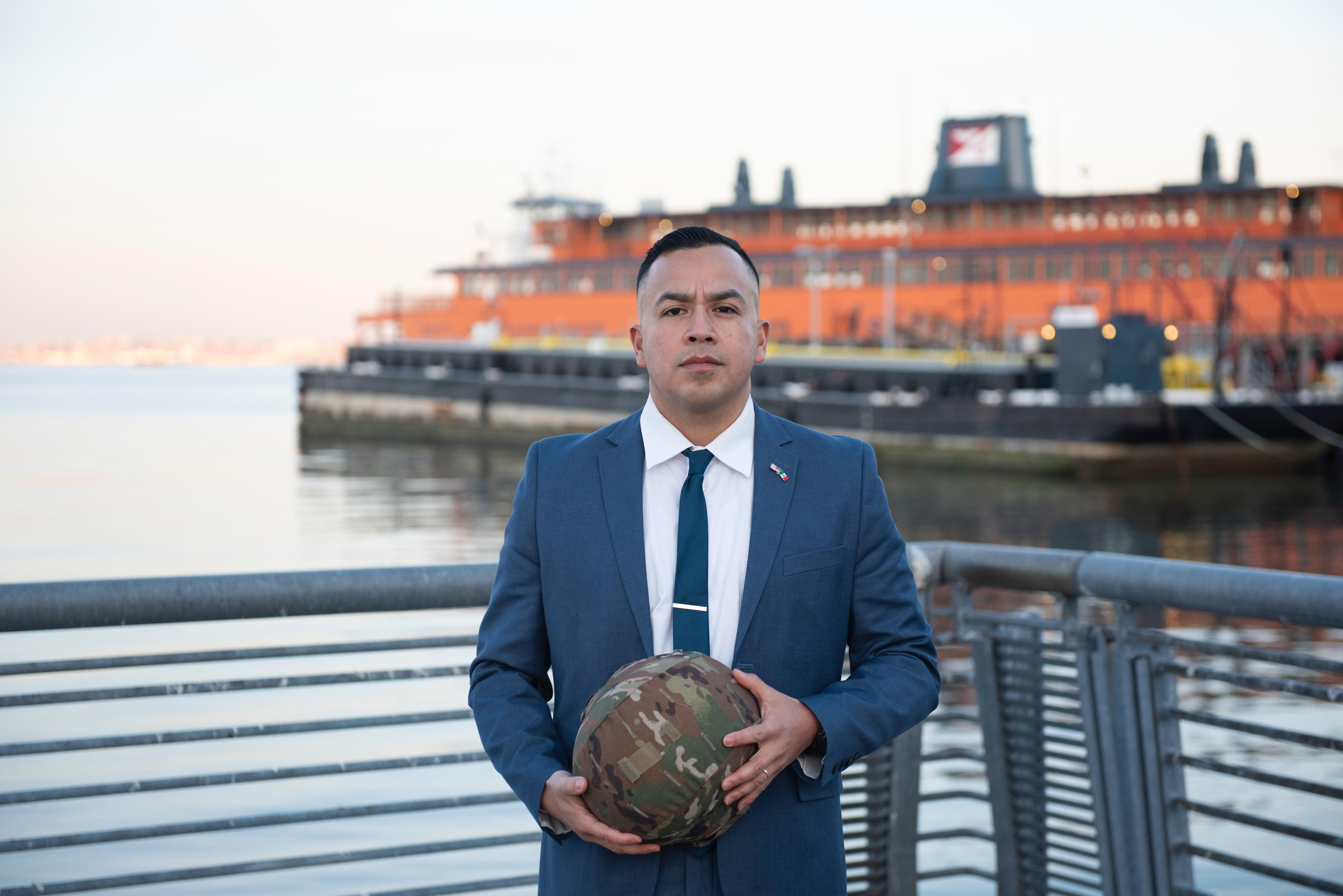 Cesar Vargas is a nationally recognized immigration attorney, thanks to his successful fight to become the first undocumented immigrant admitted to the bar in New York. Vargas, who has since gained permanent citizenship thanks to his marriage to La Colmena's Yesenia Mata, last year followed through on a lifelong dream of joining the military. Vargas and Mata also held a fundraising marathon from St. George to Tottenville that collected $1,600 for essential worker meals.
Cesar's brother, Carlos Vargas, is also a trailblazer. An organizer with Make the Road New York, an immigrant advocacy group, Carlos was a plaintiff in a pivotal immigration case before the U.S. Supreme Court. In a reprieve for undocumented immigrants, the Supreme Court rejected President Donald Trump's plan to end DACA in the June decision. 
69. Orit Lender
CEO, Joan & Alan Bernikow Jewish Community Center of Staten Island
When Orit Lender was promoted to be the CEO of the Joan & Alan Bernikow Jewish Community Center of Staten Island earlier this year, she became the first woman to lead the organization. The nonprofit, which has four locations across the borough, offers programs for young children, teens, seniors and people with disabilities. Lender takes over from David Sorkin, who spent decades working in Jewish community centers. 
70. John Amodio
Chair, Score Staten Island
Small businesses that temporarily closed and lost revenue during the coronavirus pandemic will need assistance to get back on their feet. That's where accountant John Amodio comes in. Score has the resources to develop a business plan, give advice and navigate a difficult economy. Amodio has led the Staten Island Chamber of Commerce, Staten Island Rotary Foundation, and S.I. Community Fund, so it's safe to say he knows pretty much everybody in the borough.
71. Frank Morano
Host, "The Other Side of Midnight," TalkRadio 77 WABC
Frank Morano's wedding was one of Staten Island's hottest events last year. Morano's nuptials to Rachel O'Brien drew an array of political dignitaries and personalities; where else would Curtis Sliwa and John A. Gotti cross paths? Morano has a new political party now, Serve America Movement, after the Reform Party fizzled. You can hear him on WABC-AM on Sundays from 7-9 p.m. and weekdays from 1-5 a.m.
72. Lou Tobacco
CEO, Monsignor Farrell High School
Lou Tobacco, named CEO of Monsignor Farrell last year, spent $4.7 million modernizing the Catholic secondary school over the past six months. That includes science lab suites, STEM centers, a new learning commons, and new bocce courts throughout the 18-acre campus. The renovations earned the blessing of Cardinal Timothy Dolan, who toured the space in October. Tobacco has managed a hybrid reopening to accommodate students amid the pandemic.
73. Denis Hughes
Senior Operating Partner, Stonepeak Infrastructure
Denis Hughes retired from the AFL-CIO a decade ago and served as a chair of the New York Federal Reserve Bank's board of directors before joining Stonepeak, an infrastructure-focused private equity firm. Hughes is supporting the firm's government and labor relations arm, and could be in position to help guide billions of dollars in new infrastructure funding to New York under a Biden administration eager to invest in transit, roads, and tunnels.
74. Vincent Calamia
Board Member, NYC Health + Hospitals
The city's hospitals went into crisis mode in March facing a severe shortage of personal protective equipment, ventilators and a lack of test kits to combat coronavirus. Dr. Vincent Calamia and other board members sounded alarms about the shortages as hospital staffers heroically treated COVID-19 patients. Hospitals have since upgraded their facilities with cameras, improved air filtration, and expanded ICU space that will be needed to handle the rising number of cases in the borough.
75. Raffaele Branca
President and CEO, Victory State Bank
Raffaele Branca's Victory State Bank has been there for Staten Island families in both lean times and times of plenty. Residents and small business owners will likely need loans and credit to once again get back on their feet after the last shelter-in-place orders are lifted. The bank, which opened its sixth branch in August, kept its branches open but has curtailed evening hours and shifted Saturdays to drive-through only to limit face-to-face contact and maintain social distancing. 
76. Rafet Awad
Special Projects Lieutenant, NYPD Patrol Borough Staten Island
Staten Island is home to a lot of cops, but Rafet Awad may be the most personable, public-facing representative of the NYPD in the borough. The community-minded lieutenant shows up wherever you need him, including the Council of Jewish Organizations of Staten Island events and Shomrim bike rides, hosting a Let's Paws for Earth Day pet adoption event in West Brighton, and mingling with stakeholders at Harmony Day at Clove Lakes.
77. Edwina Martin
Richmond County Public Administrator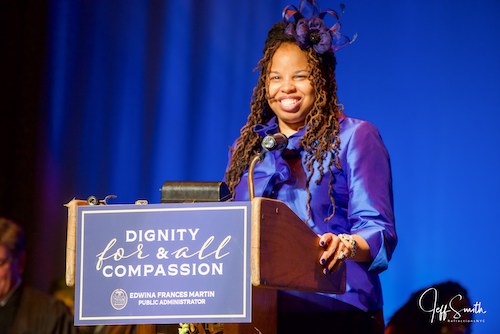 In January 2019, Edwina Martin took office as Staten Island's public administrator, a role in which she handles estates when a person dies with no will. Martin, the first Black woman in the post, was formerly deputy chief of staff to New York City Council Member Debi Rose. Martin was backed by the Staten Island Advance for a Civil Court judgeship last fall, but narrowly lost. 
78. Katia Gordon
Staten Island Director of Regional and Community Affairs, Con Edison
When a fire occurred in a Grant City substation last summer, 2,000 households in the borough lost power. Katia Gordon helped Con Edison hook up its customers and install a new large-scale battery to provide electricity for 37,000 customers. Gordon has helped navigate the virus – meter readings and installations were suspended after a positive test case – while honoring future high school entrepreneurs in August. 
79. Jacqueline Filis
Executive Director, YMCA Counseling Service on Staten Island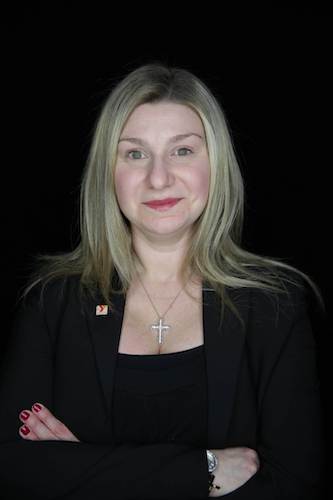 Jackie Filis and her YMCA staffers have worked fervently to educate the public about substance use disorders – it was even a theme at their anniversary celebration. They have worked to treat drug addiction across the borough even during the pandemic, which forced the YMCA's temporary closure across all five boroughs in March. The borough's YMCAs provided child care as parents went back to work, although its Broadway branch hasn't been able to restart member services.
80. Lynda Ricciardone
Commissioner, Staten Island Parks Department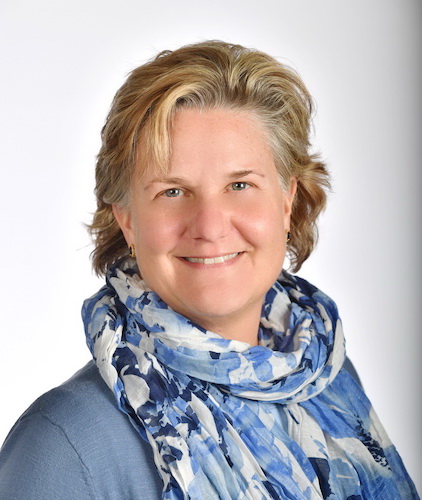 Lynda Ricciardone has one of the most fun jobs in Staten Island. She gets to celebrate groundbreakings of new projects like the new playground at I.S. 51 and a sensory playground for autistic children in Huguenot while greenlighting millions to upgrade athletic fields at Bloomingdale Park and the Greenbelt Recreation Center. Her parks are a refuge for Staten Islanders who have needed a socially distant place to unwind during the pandemic.
81. David Barry
President, Ironstate Development
The Hoboken-based developer had a soft spot for Stapleton when he opened his $275 million twin apartment site Urby Staten Island in 2016. David Barry's 571-unit complex received a $132.9 million loan from Fannie Mae last year and is roughly 95% rented, although it took longer to become economically stable than Barry would have preferred. With the coronavirus continuing to rage, Barry hopes New Yorkers choose the borough's increasingly urbane lifestyle over the suburbs.
82. Janet Dugo
Project Manager, Downtown Staten Island Commercial District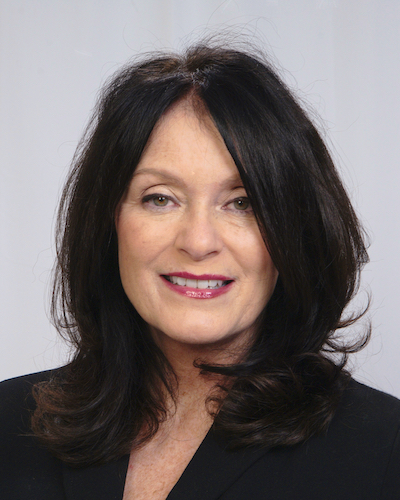 Change to the borough's North Shore happens slowly, but Janet Dugo hopes the passage of the Bay Street rezoning could spur more development. Dugo helped revitalize the North Shore's commercial corridors, which has led to transit-based residential projects like The Accolade and Urby Staten Island sprouting up from Bay Street. The corridor still lacks open space, but the North Shore is getting $10 million in state revitalization funds amid the pandemic.
83. Frank Siller
Chair and CEO, Stephen Siller Tunnel to Towers Foundation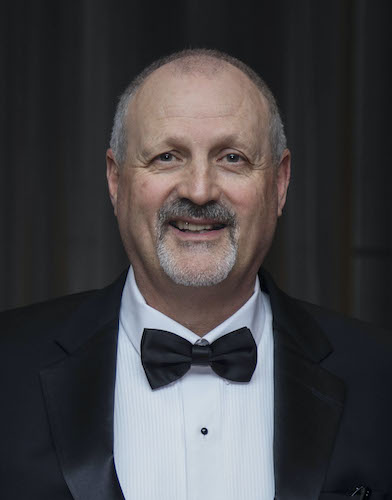 Frank Siller's work raising money – including $1 million from UFC fighter Conor McGregor and $100,000 from Mets ballplayer Pete Alonso – and delivering a million face masks and gowns to first responders was recognized by President Donald Trump in May. But Siller also ensured that September 11th's annual tribute of light would happen despite initially being canceled, and that names would be read out loud near the site with safety protocols in place.
84. Samir Farag
Founder, Museum of Maritime Navigation and Communication
Sam Farag discovered his love for the high seas after starting a company that sells and repairs communication devices for shipping companies. The businessman and engineer founded the Museum of Maritime Navigation and Communication with the aim of preserving local maritime history. But his work in the borough's charitable sector extends to Score and the Staten Island Rotary Foundation, which awarded $15,000 to high school students this summer.
85. Philip Guarnieri
CEO, Empire State Bank
Philip Guarnieri's Empire State Bank had been growing nicely in the past year and announced plans in February to open a new loan production office in Bloomfield. But the bank quickly pivoted to helping small businesses stay afloat when the pandemic struck. By April, Guarnieri ensured the bank gave out 305 Paycheck Protection Program loans worth $34 million, about 60% of which went to Staten Island businesses and nonprofits. 
86. Sebastian Angelico
Founder and Chair, Emergency Children's Help Organization
Annadale resident Sebastian Angelico founded his nonprofit in 2008 to provide financial assistance to families in need. A dozen years later, ECHO donated half a million dollars to build a pediatric emergency wing at Staten Island University Hospital, distributed $2.1 million in grants to underserved children, and hosted an annual Christmas event bringing Santa to scores of children. Angelico's efforts will be needed once more as the borough battles the coronavirus over the coming months.
87. Mohammad Khalid
President, Iron Hills Civic Association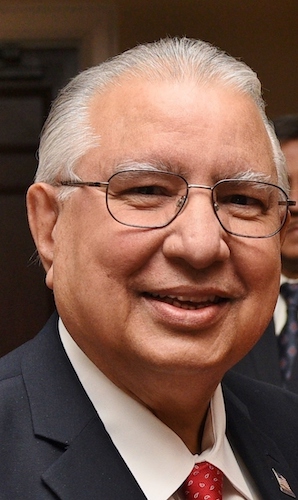 In February, Rep. Max Rose took to the House floor to honor Dr. Mohammad Khalid as a "cultural ambassador on Staten Island." Originally from Pakistan and president of the Pakistani Civic Association, Khalid mended rifts after 9/11. As president of the Iron Hills Civic Association, the well-connected dentist speaks out about downed electrical wires, car thefts and other quality of life issues in Todt Hill and Dongan Hills Colony. 
88. Teddy Atlas
Founder and Chair, Dr. Theodore Atlas Foundation
When Staten Island was struggling to fight COVID-19 this spring, Teddy Atlas marshaled his foundation's resources to deliver 1,000 hams to borough families over Easter. The famed boxing trainer and philanthropist continued helping his neighbors during the pandemic by distributing 350 backpacks and making a $5,000 donation to six schools that reopened. Atlas was even able to host his annual junior golf tournament in September after it was initially delayed by COVID-19.
89. Demetrius Carolina
Executive Director, Central Family Life Center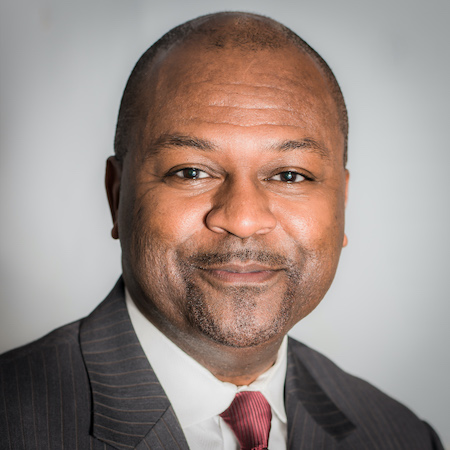 The Rev. Dr. Demetrius Carolina Sr.'s social services nonprofit, which was founded over a quarter century ago, bills itself as the only minority-run organization of its kind in Staten Island. The Central Family Life Center was awarded a major contract for an anti-gun violence program in 2014. Carolina is also the pastor at First Central Baptist Church and an educator who helped launch the Eagle Academy for Young Men of Staten Island. 
90. Yaakov Lehrfield
Rabbi, Young Israel of Staten Island
Under Rabbi Lehrfield's leadership, Young Israel of Staten Island has become the center for Modern Orthodox life in the borough. The congregation had been looking forward to its 53rd annual dinner and comedy celebration several days after Purim, but the coronavirus outbreak at Young Israel of New Rochelle forced many synagogues to postpone religious gatherings. Meanwhile, the shul is coordinating meals and held a Passover food drive for those in need during the outbreak.
91. Tahir Kukiqi
Vice President, Albanian Islamic Cultural Center
Tahir Kukiqi has found his life's calling in encouraging different faiths to work together as well as educating Americans about Islam. He'll have that opportunity after former Police Commissioner James O'Neill named him the city's newest Muslim police chaplain last September. The community-minded cleric has served on the department's Muslim Advisory Council, organized food drives to send halal meat to a Stapleton food pantry, and expressed solidarity with George Floyd demonstrators.
92. Mendy Mirocznik
President, Council of Jewish Organizations Staten Island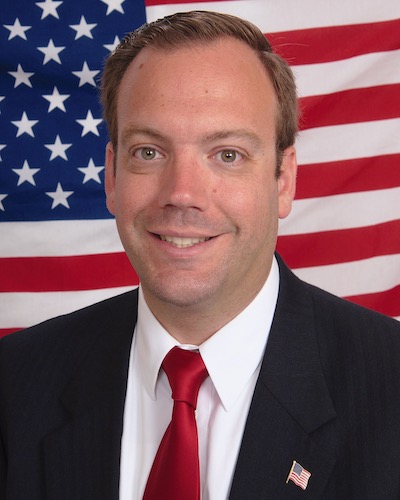 Passover and High Holiday services went virtual in the pandemic, but that doesn't mean the Jewish community didn't come together for the holidays. Mendy Mirocznik coordinated family Seders and helped synagogues follow COVID-19 protocols and keep capacity at 25% during the summer's Phase 2 reopening. He also ensured COJO volunteers strictly adhere to Department of Health guidance for halting viral spread during activities like its annual Rosh Hashanah food drive. 
93. Doreen Cugno
President and CEO, St. George Theatre
The borough's premier arts landmark has brought joy to thousands of New Yorkers since 2004, when Doreen Cugno and her family rescued the 90-year-old theater from being torn down. Today, live entertainment venues, including St. George Theatre, have struggled mightily during the pandemic and are in desperate need of federal aid. Cugno postponed 130 events including a 90th-anniversary gala that was pushed to this fall, although she has scheduled holiday photo shoots to make up for lost revenue.
94. Victoria Munro
Executive Director, Alice Austen House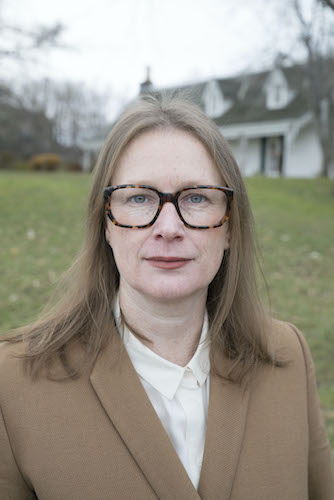 The Alice Austen House is one of the borough's most compelling landmarks and preserves the homestead of a trailblazing feminist photographer. Victoria Munro deserves much of the credit for its continued vitality. The grounds closed to the public during the pandemic, but the house received a $40,000 grant from New York Community Trust, and $113,000 from the federal CARES Act to stabilize operations and allow virtual tours.
95. Moria Cappio
Vice President of Early Childhood Programs, Children's Aid Society
After schools and pre-K programs closed in March due to the pandemic, Moria Cappio and her Children's Aid Society colleagues reached out to families to support their needs. Her organization provided transportation and computer equipment, ensured its health centers are ready to test children with symptoms, and assisted with the reopening of early childhood programs in schools this fall.
96. Marcello Sciarrino
Principal, Island Auto Group
Marcello Sciarrino's dealership has been a key player in borough philanthropy. A Roseville woman won a $4,000 shopping prize at Empire Outlets, and a Staten Island hospital's cancer center received $2,500 this year from the dealership. Sciarrino, who had to lay off employees during the outbreak, also offered loaner vehicles to first responders and mobilized auto dealers to deliver 50,000 masks for people in need.
97. Frank Squicciarini
Educational Safety Advocate
Frank Squicciarini led Staten Island's Community Education Council 31 for one year but was an active member since 2007. He worked closely with Michael Reilly, who led the council before being elected to the Assembly, and with politicians in both parties. Last year, the former NYPD sergeant began a brief stint on the city Department of Education's Citywide Council on High Schools, and now advocates for students and parents as a private citizen.
98. Peter Botros
Chef and Owner, Stone House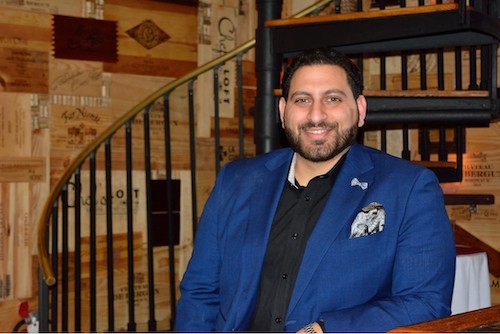 Peter Botros built a fine dining kingdom thanks to popular destinations like Stone House before the coronavirus forced the closure of Kim Cooks & Caters. Botros and his partners pivoted to providing takeout and reopening Stone House and Rustic Pizza and Pasteria with plenty of outdoor dining space. Botros is even looking at reviving Golden's Deli, but a possible rollback of indoor dining has him concerned.
99. Will Smith
President and Operating Partner, Staten Island Yankees
Major League Baseball struck out when Commissioner Rob Manfred restructured its minor league programs this summer and the New York Yankees shockingly ended their single A affiliation in November after 21 years on Staten Island. Will Smith called the Yankees' decision to sever ties "unacceptable" and claimed he didn't know what happened until reading social media. Now borough leaders will be searching for a new team or use to fill the Richmond County Bank Ballpark.
100. Avi Gvili
Chair, Staten Island Independence Party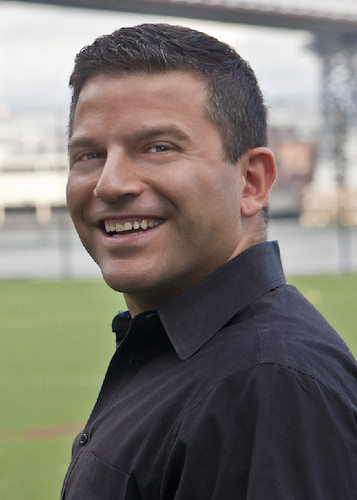 The multitalented, multifaceted politico isn't just known for endorsing candidates as head of the borough's Independence Party. Avi Gvili is also a writer, computer science educator and book publisher who is currently tinkering with his STEM YouTube channel that could be used for distance learning. But the Independence Party is set to lose its official party status after it failed to meet a higher state vote threshold to stay on the ballot.