The 2021 Education Power 100: 51-100
The most powerful education leaders in New York.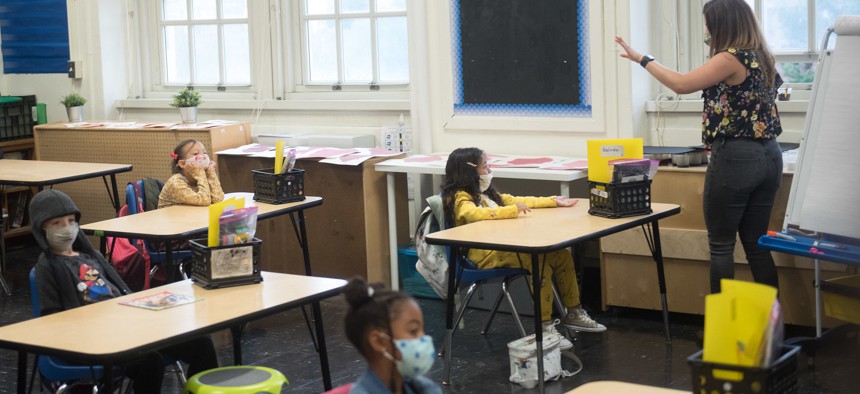 Thank you to our sponsor
[INSERT_SPONSORS_LOGO]
51. Rick Timbs
Executive Director, Statewide School Finance Consortium
Rick Timbs' Statewide School Finance Consortium represents more than 400 public school districts, and the group seeks more equity in how state school aid is distributed. Last fall, Timbs warned that school districts were in an "impossible situation," with looming budget cuts and unexpected expenses to protect against COVID-19. And this month, he said there wasn't much clarity from Gov. Andrew Cuomo's budget proposal about how the state might help.
52. Michael Rebell
Founder and Executive Director, Center for Educational Equity
The Center for Educational Equity, a policy and research center at Columbia Teachers College, advocates for children to have the right "to a meaningful opportunity to graduate from high school prepared for college, careers, and civic participation." Rebell is also executive director of the Campaign for Educational Equity, which aims to close the education access gap between advantaged and disadvantaged students.
53. Kim Sweet
Executive Director, Advocates for Children of New York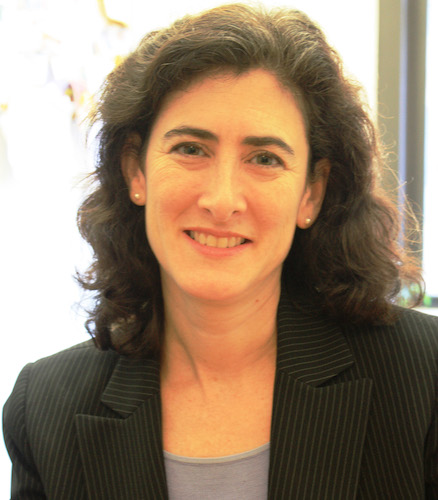 There's no mystery about the mission of Kim Sweet's nonprofit: It advocates for the children of New York, with an emphasis on providing high-quality education for low-income students. Sweet, who has run the organization since 2007, achieves its goals through legal representation and advice, litigation, advocacy training and pushing for policy changes. Her organization recently warned of a rising population of homeless students and children with developmental disabilities falling through the cracks during the pandemic.
54. Peter McNally
Executive Director, New York State Federation of School Administrators
As the executive director of the New York State Federation of School Administrators, former elementary school principal and Queens native Peter McNally leads an organization that represents 14,000 principals and supervisors in New York City, Buffalo and Yonkers. He also serves as the chair of the New York State School Administrators Consortium, which has more than 23,000 combined members from the NYSFSA and SAANYS.
55. Paula White
New York Executive Director, Educators for Excellence
Paula White's position at Educators for Excellence, where she works to improve the teaching profession and the end results for students, is just her latest achievement. White began her career in education teaching in Atlanta, where she founded her own charter school. She also led school turnaround efforts at the New Jersey Department of Education, and advocated with Democrats for Education Reform. She is the author of the book, "Shape: The Five Keys to Parenting from Research & Real Life."
56. Alan van Capelle
President and CEO, Educational Alliance
Alan van Capelle is a nationally recognized leader in the fields of civil rights and social justice. The LGBTQ activist and former union organizer helped pave the way for marriage equality in New York, connecting labor unions with various faith communities. The CEO of the multigenerational community services nonprofit Educational Alliance since 2014, van Capelle also has strong connections to City Hall, where he worked as deputy comptroller from 2010 to 2012, and currently serves on the Children's Cabinet Advisory Committee.
57. David Coleman & Jeremy Singer
CEO; President, College Board
David Coleman heads the College Board, the New York-based education firm that administers the SAT, while former College Board COO Jeremy Singer serves as company president. The duo must now navigate uncharted waters, as more communities decry the tests' apparent inaccessibility to all students, as more institutions decide that the tests are no longer a requirement on applications, and as the pandemic continues to play havoc with the testing schedule – and revenue streams.
58. Maury Litwack
Executive Director, Teach Coalition
Maury Litwack founded the Teach Coalition with the singular purpose of protecting the interests of Jewish day schools and other nonpublic education institutions in New York. Since the organization's inception in 2013, it has evolved from a one-man operation into a multistate network that has successfully advocated for several key legislative victories in New York. Litwack also successfully bolstered private-school security and even secured state aid for STEM instruction in New York City's religious schools.
59. Lori Podvesker
Policy Chair, New York City Panel for Educational Policy
Lori Podvesker, a former special education teacher and the mother of a teen with intellectual disabilities, is one of the 15 appointed members of the New York City Panel for Educational Policy serving alongside New York City schools Chancellor Richard Carranza. Podvesker is also the manager of disability and education policy at INCLUDEnyc, a nonprofit working on behalf of families and children with disabilities in New York City, and a member of the Manhattan Developmental Disabilities Council.
60. Kyle Belokopitsky
Executive Director, New York State PTA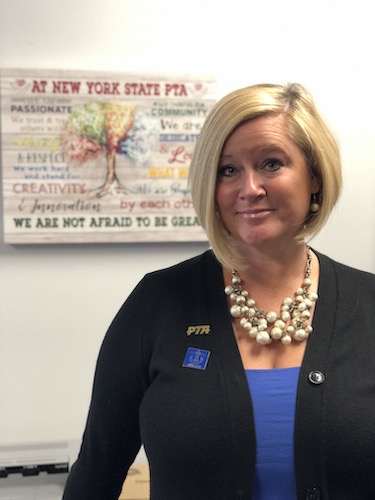 Before joining the New York State PTA in 2016, Kyle Belokopitsky was an adjunct professor at Hudson Valley Community College for more than 14 years. Prior to that, Belokopitsky served as the assistant director of government relations at the New York State Council of School Superintendents, as well as director of government relations for the New York State Catholic Conference.
61. Faraji Hannah-Jones, Danielle McKoy & Toni Smith-Thompson
Founding Members, New York City Alliance for School Integration and Desegregation
The New York City Alliance for School Integration and Desegregation is a coalition of organizations and individuals whose mission is to "advocate for city-wide, racial and socioeconomic school integration and desegregation." The three founding members on its steering committee are Bronx education activist Danielle McKoy; New York Civil Liberties Union organizer Toni Smith-Thompson; and Faraji Hannah-Jones, a public school parent and spouse of the journalist Nikole Hannah-Jones, who spearheaded The New York Times Magazine's "The 1619 Project."
62. Brigid Ahern
President and CEO, Turnaround for Children
Since taking the lead of Turnaround for Children in 2018, Brigid Ahern has made it her and Turnaround's mission to prepare education professionals to deal with the impact of trauma and stress on students. Since beginning its work in New York City, Turnaround for Children has found its services in increasing demand across the country. Ahern also served as the organization's chief external affairs officer for four years. 
63. Natasha Trivers
CEO, Democracy Prep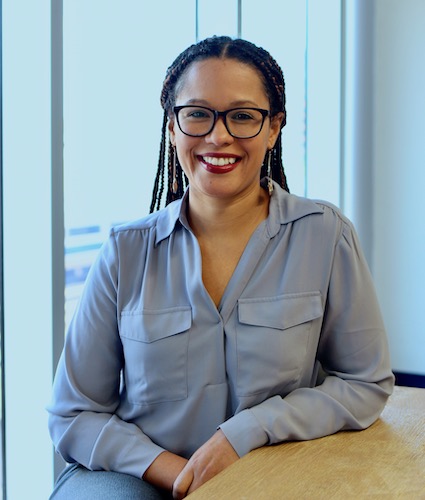 Natasha Trivers came to Democracy Prep in 2011 as an assistant principal, and ascended to CEO of the multistate charter school network in 2019. Today, she oversees the network's schools in New York City, New Jersey, Nevada, Texas and Louisiana. Trivers' tenure has produced significant gains in Regents exam scores and graduation rates. Trivers is also committed to offering increased educational opportunities to students of color.
64. Julie Jackson & Brett Peiser 
President; CEO, Uncommon Schools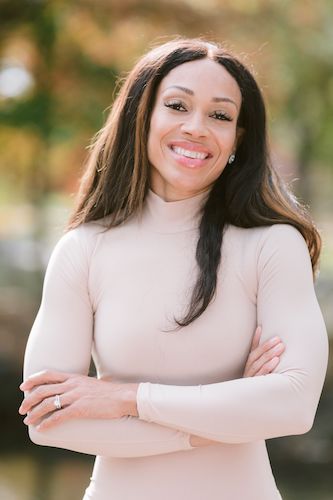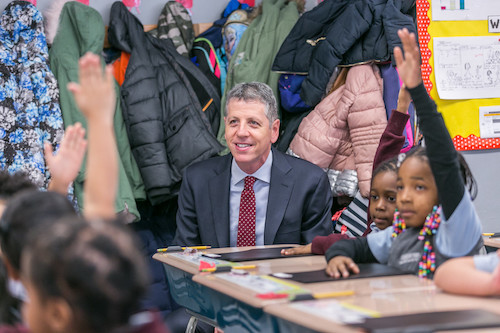 Uncommon Schools President Julie Jackson's work has earned her multiple honors, including a Teacher of the Year award in 1998 and Teach For America's Peter Jennings Award for Civic Leadership in 2013. Brett Peiser worked as a teacher at several New York City public schools before joining Uncommon Schools, where he was named CEO in 2012. The pair oversees a plethora of diversity, equity, and inclusion efforts and professional development for all 54 schools in the Uncommon network. 
65. Yomika Bennett
Executive Director, New York Charter Schools Association
Yomika Bennett has led the nonprofit New York Charter Schools Association since 2019, when she took the reins from Aaron Gladd. The Albany veteran, who previously worked at Capitol Hill Management Services and in several high-ranking roles in the Cuomo administration, now heads up an organization representing more than 300 charter schools in the state and 150,000 students. The organization is part of the Northeast Charter Schools Network.
66. Amy Hsin
Associate Professor of Sociology, Queens College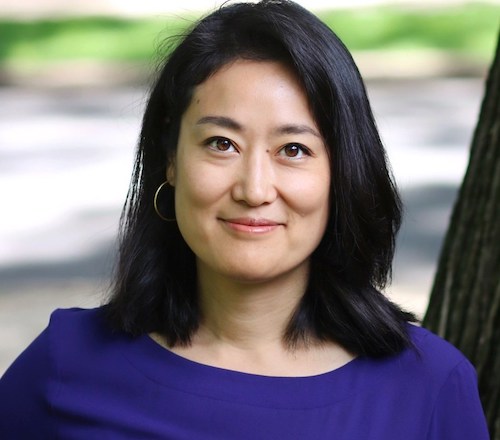 Amy Hsin isn't the kind of scholar who sits in an ivory tower and debates abstruse theories. Instead, the Queens College sociology professor is focused on the real world, whether it's documenting gender differences in academic achievement or explaining the impact of an immigration slowdown on city schools. She also served on New York City Mayor Bill de Blasio's School Diversity Advisory Group, which recommended eliminating gifted and talented programs.
67. Anita Gundanna & Vanessa Leung
Co-Executive Directors, Coalition for Asian American Children and Families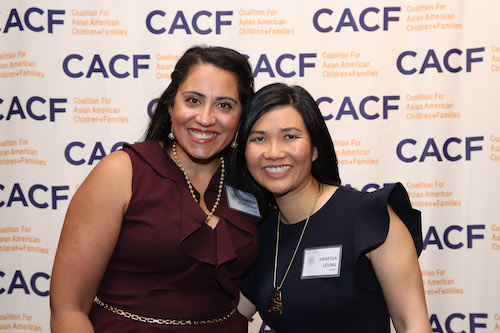 Anita Gundanna and Vanessa Leung, who came aboard in 2017 to lead the Coalition for Asian American Children and Families, have brought serious chops to the downtown educational nonprofit and its efforts in the campaign to overhaul the city's specialized high school admissions test. Prior to their arrival at CACF, Gundanna was a consultant to nonprofits and the deputy director at the Fund for Social Change, and Leung, the chair of Mayor Bill de Blasio's Panel for Educational Policy, was the director of member initiatives at FPWA.
68. Jamie Phillips & Brian Cechnicki
Board President; Executive Director, Association of School Business Officials of New York
The Association of School Business Officials of New York is a perennial power player in shaping education policy in the state. Brian Cechnicki recently left his position as director of education finance at the state Education Department to run the group, which represents school business officials and other district and BOCES staffers. The nonprofit's board president is Jamie Phillips, an assistant superintendent with the Lancaster Central School District.
69. Tia Morris
Executive Director, Teach For America New York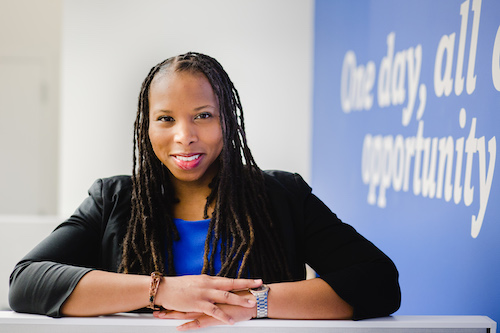 A New Jersey native with the goal of creating more educational opportunities for today's youth, Tia Morris has spent the past two decades advocating for equity in schooling. Initially a teacher for Teach For America in Harlem in 1998, in 2002, she teamed up with other former Teach for America alumni to start the KIPP charter network in New Jersey, where she went on to hold key positions in the Newark Public School system and the Camden City School District.
70. James Kemple
Executive Director, Research Alliance for New York City Schools
James Kemple, a former high school math teacher, currently serves as leader of the Research Alliance for New York City Schools, and is a professor at the Steinhardt School of Culture, Education, and Human Development at New York University. As the head of the alliance, he has authorized studies on everything from high school choice to college and career preparation, afterschool programs and school reform initiatives. Previously, he spent almost two decades at MDRC.
71. Jeremy Johannesen
Executive Director, New York Library Association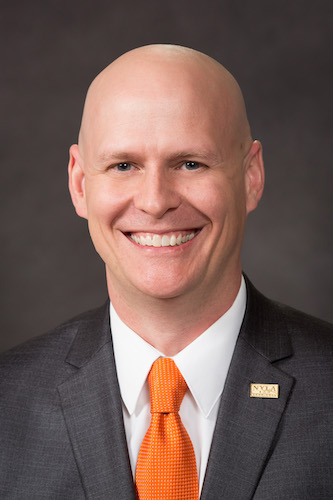 New York Library Association Executive Director Jeremy Johannesen is entering the ninth year of his second stint with the organization. He served as deputy director from 2005 to 2008 before leaving to run the New York State Alliance for Arts Education. Johannesen has racked up a number of victories for the association, including securing the largest increase ever in state funding for its Library Construction Aid Program.
72. Marielys Divanne
Vice President, Education, United Way of New York City
Currently overseeing education initiatives at United Way's New York City chapter, Marielys Divanne previously led the organization's ReadNYC campaign from 2014 to 2017, where she helped lead literacy gains in several Bronx elementary schools. She then lent her expertise to the nonprofit Students for Education Reform as national director of organizing before returning to United Way in 2019, where she continues to work for children's literacy.
73. Stephen Lazer
President and CEO, Questar Assessment
The Minnesota-based educational testing company Questar Assessment is a major ed-tech vendor in New York, providing reading and math exams for students in grades 3 through 8. Stephen Lazer leads the Educational Testing Service subsidiary, which in 2019 had to resolve a glitch that kept many students from taking computer-based tests. While some tests were canceled last year due to COVID-19, Questar's current contract was extended as a result. 
74. Anita Murphy & Joseph Dragone 
District Superintendent and Senior Executive Officer, Capital Region BOCES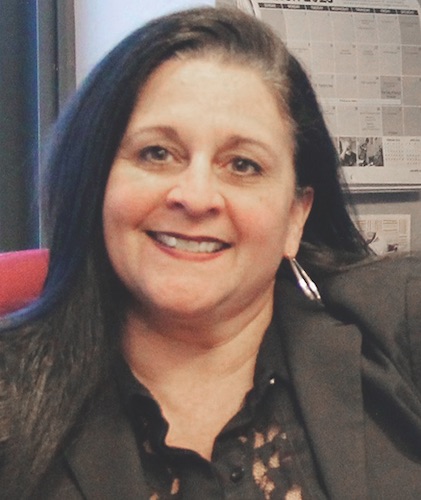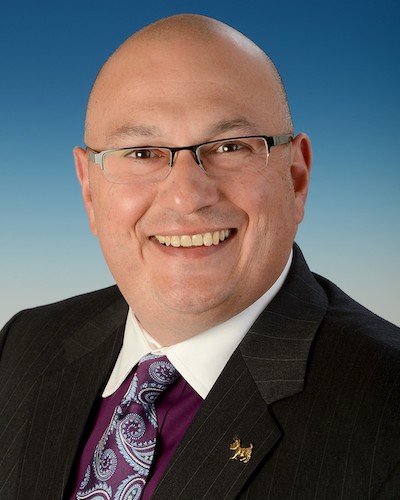 As longtime former school superintendents, Anita Murphy and Joe Dragone have a wealth of experience when it comes to servicing students, schools and educators across the capital region. In their current roles, Dragone oversees program development efforts, while Murphy handles organizational responsibilities at the state level, including statewide initiatives, grants and testing.
75. Phil Wong
President, Chinese American Citizens Alliance of Greater New York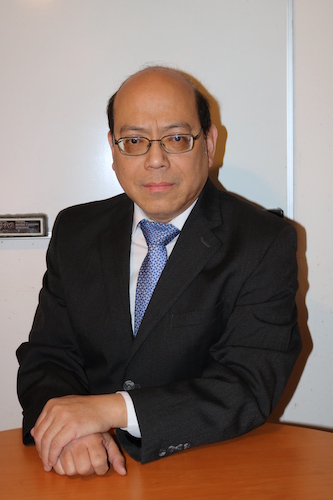 As the leader of the Chinese American Citizens Alliance of Greater New York with a mission of empowering Chinese American students, Phil Wong can frequently be found on the front lines of educational battles. His organization recently joined in a lawsuit against New York City Mayor Bill de Blasio, the Department of Education, city schools Chancellor Richard Carranza and other entities over alleged discrimination against Asian American applicants to the city's elite high schools.
76. Christopher Caruso
Senior Executive Director, Office of Community Schools, New York City Department of Education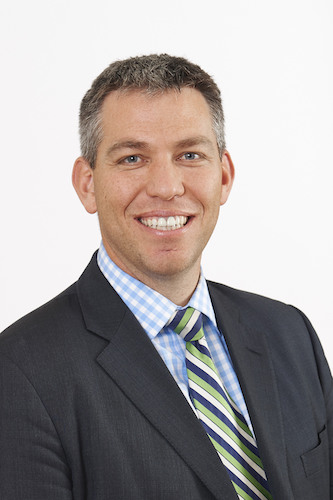 Although it hasn't gotten as much attention as universal prekindergarten, another education success story for the de Blasio administration is community schools, which partner with local organizations and provide health care, social services and other expanded resources. Chris Caruso, a Children's Aid Society alum and longtime city official, took over the program in 2015, and last year a study documented higher scores, better attendance and other improvements.
77. Natasha Capers
Director, New York City Coalition for Educational Justice
A fierce advocate for New York City's Black youth, immigrants and children of color, Natasha Capers initially got involved with the Coalition for Educational Justice as a parent whose children's school was slated for closure. Capers swiftly stepped up to lead the group and has since been instrumental in improving all aspects of the educational environment in New York City schools.
78. Carol Burris
Executive Director, Network for Public Education
A decorated school principal who retired with honors in 2015 from South Side High School in Rockville Centre, Long Island, education lifer Carol Burris now dedicates herself solely to reversing New York's use of high-stakes testing. She also opposes the linkage of teacher evaluations to student test scores. She regularly contributes to The Washington Post's "The Answer Sheet" blog, where she airs her concerns about high-stakes testing.
79. Stefan Lallinger
Fellow and Director of Bridges Collaborative, The Century Foundation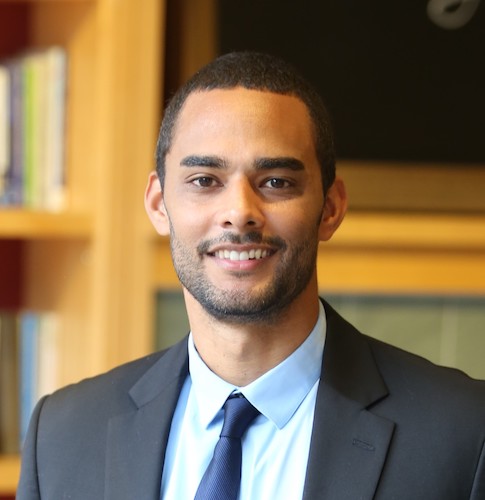 Stefan Lallinger, whose grandfather, Louis Redding, was an attorney in the Brown v. Board of Education Supreme Court case, argues that in some ways school segregation is even worse today than it was at the time of that landmark 1954 ruling. Lallinger, who previously was a top aide to New York City Schools Chancellor Richard Carranza, is partnering with New York City and other districts around the country on racial and socioeconomic integration.
80. John Katzman
Founder and CEO, Noodle
Best known as the co-founder of test prep company The Princeton Review, John Katzman is a successful entrepreneur with established credibility in the education industry – in addition to a slew of well-funded startups. Noodle, his latest venture, spans multiple enterprises with offerings that include a tool for K-12 districts to manage the procurement process, a tutoring service and an online program manager for university degree programs. Katzman also served on the board of the National Alliance for Public Charter Schools.
81. Diallo Shabazz
Executive Director, New York State P-Tech Leadership Council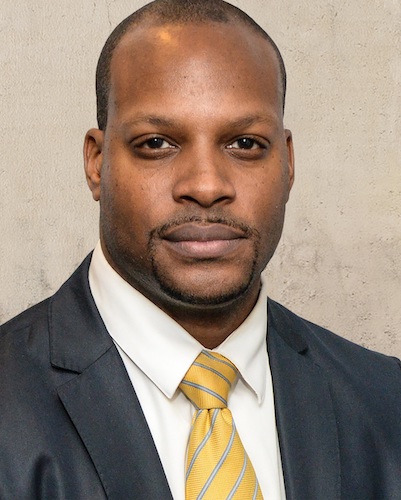 While Joel Mangan leads P-Tech at IBM, the corporation's global education initiative putting undeserved students on track for STEM careers, he has relied heavily on Diallo Shabazz to make it a success in New York. Shabazz, who has previously worked for the New York City Department of Education and led One Hundred Black Men, took over as executive director of the New York State P-Tech Leadership Council last spring. 
82. Christine Leahy
President and CEO, CDW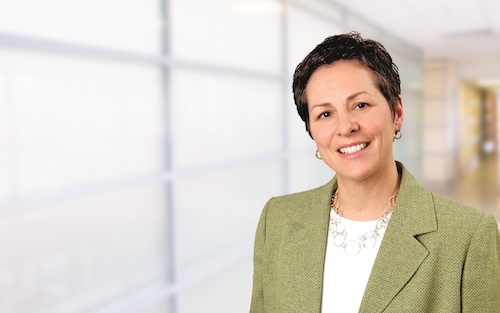 The information technology company CDW is based in Illinois, but it has a major presence across the country and internationally in Canada and the United Kingdom – and its CDW Government educational technology offerings have been a top seller in New York government. In recent years, it has been awarded several multimillion-dollar contracts from the New York City Department of Education. Christine Leahy has been at the helm since 2019.
83. Willie Trotman
President, Spring Valley NAACP
In May, a federal judge ruled against East Ramapo Central School District's at-large system for electing school board members on the grounds that Black and Latino voters had been disadvantaged. The ruling, which required geographic districts to be created instead, was a victory for Willie Trotman's Spring Valley NAACP, which brought the lawsuit along with the New York Civil Liberties Union, Latham & Watkins and seven Black and Latino voters.
84. Kelly Sturgis
Executive Director, New York State Network for Youth Success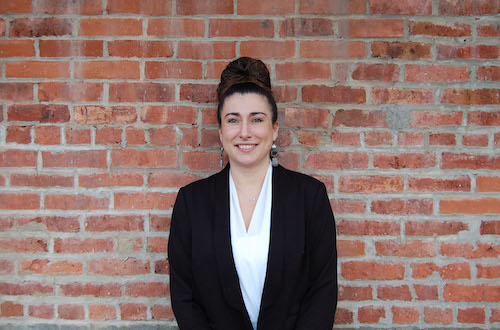 Before joining New York State Network for Youth Success, Kelly Sturgis rose through the ranks at YMCAs in Schenectady and Albany. Her extensive experience with extracurricular enrichment for kids now informs her leadership at the Network for Youth Success. The organization, which is part of a national network of afterschool advocacy groups, works with partners to provide activities that promote the mental, physical and emotional health of young people enrolled in kindergarten through grade 12. 
85. Richard Robinson
Chair, President and CEO, Scholastic
A former high school English teacher, Richard Robinson has spent the majority of his career leading Scholastic, the multinational publishing giant and popular provider of pre-K through 12th grade instructional materials. Serving as president since 1974 and CEO since 1975, Robinson has overseen the company's enormous growth. In recent years, he has encouraged the expansion of the education division, providing core curriculum books to countless school districts.
86. Susan Horwitz
Supervising Attorney of the Education Law Project, The Legal Aid Society
Many students in New York City who don't have access to the internet have struggled to keep up during the shift to remote learning, especially children living in homeless shelters. So The Legal Aid Society is moving forward with a lawsuit to compel the city to install WiFi at shelters more quickly. Susan Horwitz, an education attorney at Legal Aid for a decade and a half, is behind the effort.
87. Roger Ferguson
President and CEO, TIAA
Roger Ferguson is set to retire as the leader of TIAA, a top financial services company that got its start helping teachers prepare for retirement. When he steps aside in March, he'll conclude an impressive career, having served as vice chair of the Federal Reserve Board and as one of a handful of Black CEOs of a Fortune 500 company. He had been rumored to be under consideration to lead the Treasury Department in the Biden administration.
88. Kate Breslin
President and CEO, Schuyler Center for Analysis and Advocacy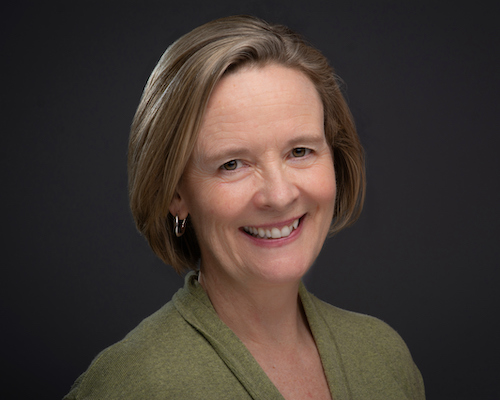 With Kate Breslin at the helm, the Schuyler Center for Analysis and Advocacy, a statewide nonprofit, has forged ahead on fulfilling its core mission of helping to make the social policies affecting New Yorkers' lives better. She was appointed by Gov. Andrew Cuomo to the Behavioral Health Services Advisory Council, and she previously served as director of policy for the Community Health Care Association of New York State.
89. John Ewing
President, Math for America
Before joining New York-based Math for America 12 years ago, John Ewing was executive director of the American Mathematical Society for nearly 14 years. Before that, Ewing was a mathematics professor at Indiana University from 1973 to 1995, where he did a stint as chair of the department. These days, Ewing has remained active in mathematical exposition – both as a writer and editor – and has received multiple national awards.
90. Aaron Pallas
Arthur I. Gates Professor of Sociology and Education, Columbia University Teachers College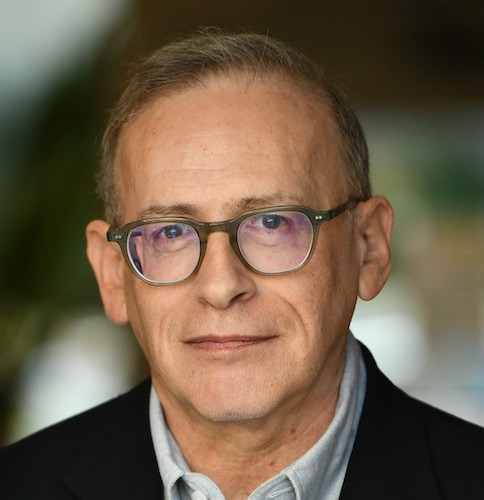 A well-read author and opinion writer who isn't afraid to lighten up his academic prose with references to pop culture, Aaron Pallas has studied how schools contribute to social inequality by looking at how people become "sorted" and selected within schools – and the consequences that impact them after they leave. Last year, he turned his focus to the impact of statewide teacher evaluations and how they were used in New York City schools.
91. Nyah Berg
Integrated Schools Project Director, New York Appleseed
In 2019 Nyah Berg joined New York Appleseed in its efforts to integrate New York schools. The past year marked a turning point, with the Black Lives Matter movement drawing attention to the cause of the nonprofit, which focuses on statewide matters too. In 2020, the group applauded the city Department of Education for eliminating its screening for public middle schools and the introduction of New York City Council legislation for "comprehensive planning" to address segregation.
92. Michael Kohlhagen
CEO, Center for Educational Innovation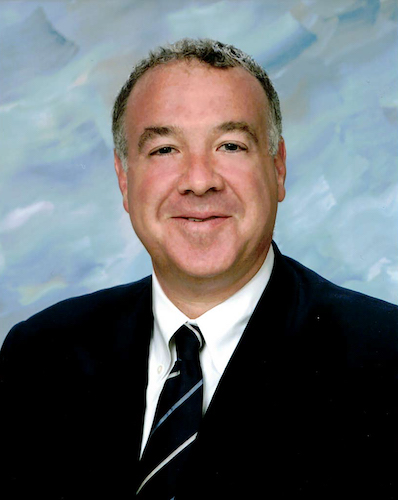 As CEO of the Center for Educational Innovation, Michael Kohlhagen draws upon his past experience as a school superintendent and as a social worker in the New York City Department of Education in leading this nonprofit that reaches hundreds of thousands of students across the state. By taking advantage of the center's resources, students can access enrichment programs, connections and opportunities – all of which are even more essential in a COVID-19 world.
93. Saskia Traill
President and CEO, ExpandED Schools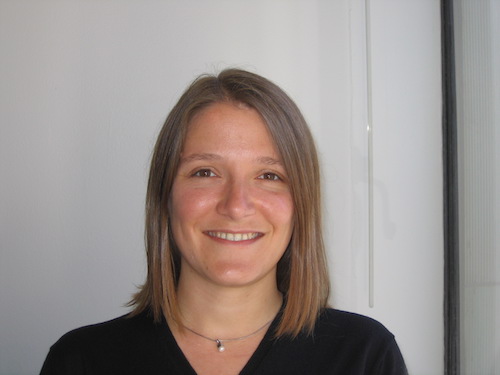 Before taking the reins at ExpandED Schools and leading the nonprofit's efforts to offer enhanced in-school and afterschool enrichment programs to underserved children, and advocating for policies at the city, state and federal levels – Saskia Traill worked on improving children's access to educational opportunities, including time spent on early childhood care. She's led ExpandED Schools since 2019.
94. Kim Sykes
Director of Education Policy, New York Immigration Coalition
As the New York Immigration Coalition's director of education policy, Kim Sykes heads up its efforts to support immigrant students and English-language learners in the city's education system. Last year, she called on the New York City Department of Education to expand its outreach to ensure immigrant families weren't left behind as schools transitioned to hybrid learning during the pandemic. Sykes has been critical of the DOE's heavy reliance on online communications, which pose challenges for many families.
95. Daniel White
District Superintendent, Monroe #1 BOCES
Daniel White isn't just the district superintendent for Fairport's Monroe #1 BOCES – he's an advocate for the state's 37 Boards of Cooperative Educational Services and the more than 700 districts they serve. These entities, which provide shared services and instruction, are a key part of the state's education infrastructure. A year ago, White testified in Albany in favor of increased school aid, including support for career and technical training. 
96. Sarah Zapiler, Eliza Seki, Leanne Nunes & Karla Narvaez
Executive Directors, IntegrateNYC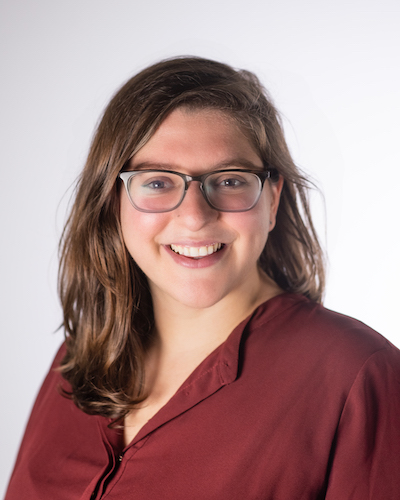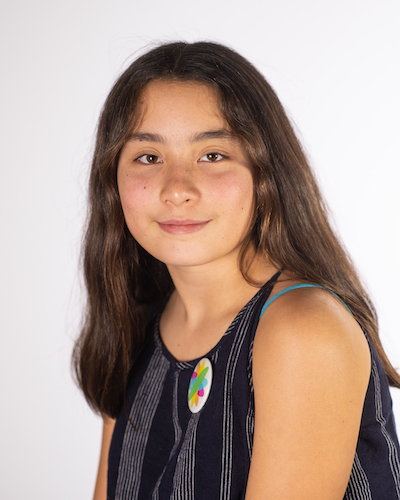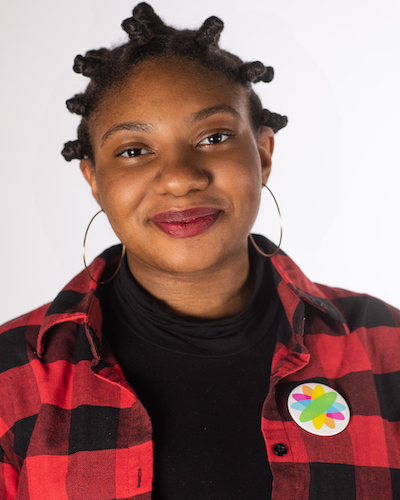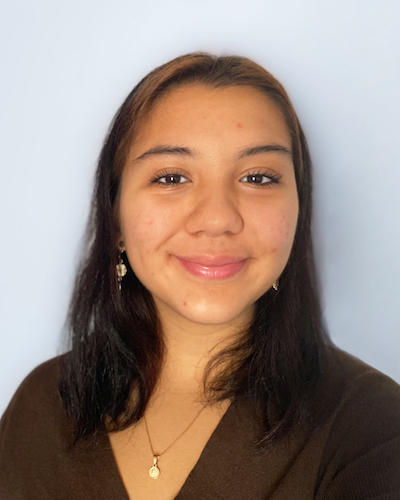 Eliza Seki, a high school freshman; Leanne Nunes, a college freshman; high schooler Karla Narvaez; and Sarah Zapiler, their seasoned leader, together form the IntegrateNYC creative team – a collective of young upstarts working on creating and implementing policies dealing with race and enrollment, resource allocation, representative staff and faculty and restorative justice. They also work with faculties and administrations to eradicate instances of segregation in education.
97. Michael Cordiello
President and Business Agent, Amalgamated Transit Union Local 1181
While the safety of school buildings has been a topic of heated debate throughout the coronavirus pandemic, similar questions have arisen about school bus safety. Michael Cordiello, who represents some 8,000 school bus workers in New York City, has been pushing for stronger protections. In a letter to members last month, he wrote that "we endured a successful strike, several successful negotiations, contract ratifications and a constant fight to keep you working during school closures."
98. Jenn Choi
Parent Advocate and Assistive Technology Coach, Special Support Services
As a parent of children with disabilities, Jenn Choi knows how hard it is dealing with a school system where these students often fall behind – and the challenges have only grown during shutdowns spurred by the coronavirus pandemic. Choi advocates for parents through Special Support Services, an organization that recently published a report highlighting special education teacher shortages in New York City. She's also behind 2eNYC, a listserv for parents of gifted students with special needs.
99. Bernadette Kappen & Timothy Kelly
Chair; Co-Chair, 4201 Schools Association
A compassionate figure in the field of education, Bernadette Kappen not only serves as executive director of the New York Institute for Special Education in the Bronx, but also as the current head of the 4201 Schools Association, a collective of 10 state-supported schools across New York. She is joined by co-chair Tim Kelly, and together, the duo work tirelessly as advocates for New York's children with low-incidence disabilities – those who are deaf, blind and/or severely physically disabled.
100. Emily Kirven
Executive Director, Read 718
One promising strategy for closing the education achievement gap is tutoring. That's why Emily Kirven launched her nonprofit, Read 718, in 2015. The former English teacher offers cheap or free literacy tutoring to a growing roster of students, although she says more resources are needed to help low-income families. "It feels more important than ever doing this work because remote (school) instruction is just not the same," she told Chalkbeat in December.
Correction: An earlier version of this post incorrectly stated when Saskia Traill became the leader of ExpandED Schools.