The 2021 Law Power 100 (51-100)
The leading legal professionals in New York politics and government.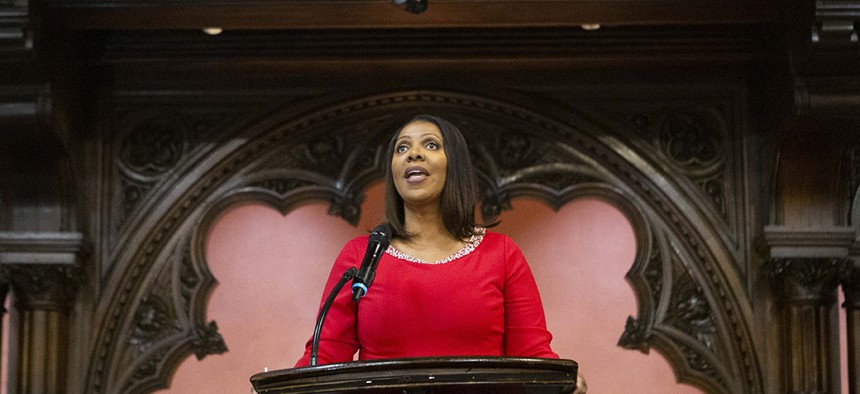 Thank you to our sponsor 
[INSERT_SPONSORS_LOGO]
51. Paul DerOhannesian II
Member, DerOhannesian & DerOhannesian
Born and raised in the Albany area, Paul DerOhannesian II has made his mark as an accomplished upstate attorney litigating cases in multiple practice areas. He previously served as assistant district attorney with the Albany County District Attorney's Office, during which he headed the Special Assault Unit. He represented Claudia Tenney in her successful legal battle following a closely contested congressional rematch against Anthony Brindisi, who conceded defeat in February. 
52. Beth Goldman
President & Attorney-in-Charge, New York Legal Assistance Group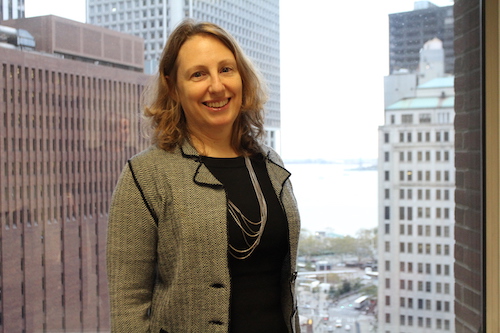 If any legal organization was well suited to respond to the crises that emerged in 2020, it was the civil legal services organization New York Legal Assistance Group. NYLAG, which Beth Goldman has led since 2015, is dedicated to seeking economic, social and racial justice. Goldman previously served in the Bloomberg administration as commissioner of the New York City Department of Finance and as an assistant U.S. attorney in the Southern District. 
53. Carrie Cohen
Partner, Morrison & Foerster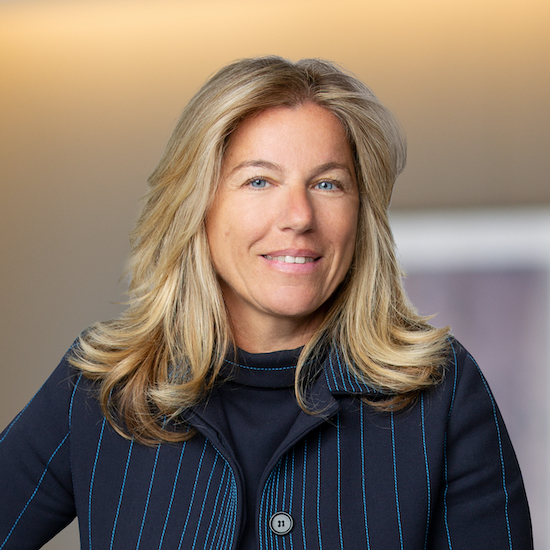 Carrie Cohen is an expert in public corruption and state and local government who made a name for herself by prosecuting former Assembly Speaker Sheldon Silver. At Morrison & Foerster – or MoFo – she has assisted the New York City Council in investigations into the behavior of several members, the Metropolitan Transportation Authority in a review of overtime practices, and a Rochester City Council probe into the death of Daniel Prude.
54. David Patton
Executive Director and Attorney-in-Chief, Federal Defenders of New York
A federal defender for nearly 20 years, David Patton in 2011 became the executive director and attorney-in-chief of the Federal Defenders of New York, a group that provides representation to those in need. During the coronavirus pandemic, Patton has been representing prisoners who are at high risk of catching the disease, telling Slate that the response by "prosecutors and prison officials to COVID-19 has been hard to fathom." 
55. Karol Mason
President, John Jay College of Criminal Justice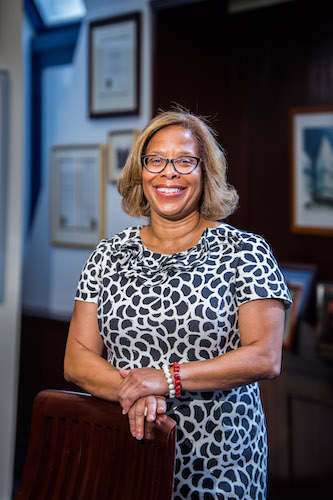 Karol Mason has served as the president of John Jay College of Criminal Justice since 2017, when she became the first woman and the first person of color in the leadership role. She previously worked at Alston & Bird, where she was the first Black woman to chair the management committee at a major national firm, and was U.S. deputy associate attorney general under Barack Obama and later headed the Justice Department's Office of Justice Programs. 
56. Peter Zimroth
Director of the Center on Civil Justice, NYU School of Law
When the New York City Police Department's stop-and-frisk policy was ruled to be unconstitutional and racially discriminatory, the court appointed Peter Zimroth in 2013 to act as federal monitor. In that ongoing role, he's focused on rewriting policies and patrol guide sections and giving trainings on the new guidelines, as well as training officers on implicit bias. An accomplished lawyer, Zimroth is also the director of the Center on Civil Justice at New York University School of Law. 
57. Victor Kovner
Partner, Davis Wright Tremaine
Victor Kovner has more than 50 years of distinguished legal experience, including stints as New York City's corporation counsel and as chair of the New York State Commission on Judicial Conduct. Kovner is a sought-after expert on First Amendment law, and is a longtime Democratic donor whose beneficiaries have included the New York State Democratic Committee and the campaigns of U.S. Sen. Chuck Schumer and Rep. Jerrold Nadler.
58. Matthew Diller
Dean, Fordham Law School
Following the death of George Floyd last year, Fordham Law School Dean Matthew Diller recognized that more work needed to be done at Fordham regarding diversity and equity. To do so, he launched an initiative to increase diversity at the school and fight for racial justice while also creating and filling a new position of director of diversity, equity, and inclusion. Diller became dean at Fordham Law School in 2015, after holding the same position at Cardozo Law. 
59. Dennis Vacco
Partner, Lippes Mathias Wexler Friedman
Dennis Vacco has a wealth of expertise in government litigation. He served as U.S. attorney for New York's Western District, and as New York's last Republican attorney general he reinstated the office's criminal prosecution powers and formed the country's first internet child pornography unit. In 2019, he helped overturn state limits on outside income for state lawmakers, and last year sought to overturn the Child Victims Act on behalf of a Catholic religious order.
60. Anthony Crowell
Dean and President, New York Law School
Under Anthony Crowell's tenure as its dean and president, the New York Law School has expanded its clinical and experiential learning programs and created the Joe Plumeri Center for Social Justice and Economic Opportunity. A night student himself back when he was getting his law degree, Crowell has made sure to strengthen the school's Evening Division program. Before coming to the institution in 2012, Crowell spent 11 years as counsel to New York City Mayor Michael Bloomberg. 
61. Alphonso David 
President, Human Rights Campaign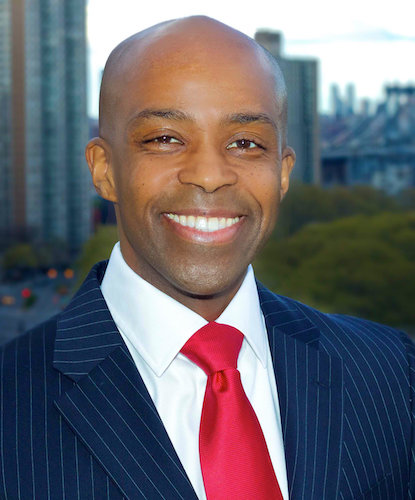 After four years as Gov. Andrew Cuomo's top lawyer, Alphonso David became president of the Human Rights Campaign in 2019. In his current role, he is leading the fight to expand rights for New York's LGBTQ community. Among his previous achievements: He helped litigate New York's first same-sex marriage case; he had a major role in banning "conversion therapy" for minors; and he helped lead the push for Medicaid funding to cover the cost of gender transition. 
62. Robert Tembeckjian
Administrator and Counsel, New York State Commission on Judicial Conduct
Robert Tembeckjian has served on various ethics and professional responsibility committees in New York City and state, and has written extensively on judicial ethics and discipline. His expertise in the field led to a role as administrator and counsel to the Commission on Judicial Conduct, which was established in 1978 to review complaints of ethical misconduct against New York jurists. The commission's findings frequently prompt disgraced judges to resign. 
63. Davida Perry
Co-Founding and Managing Partner, Schwartz Perry & Heller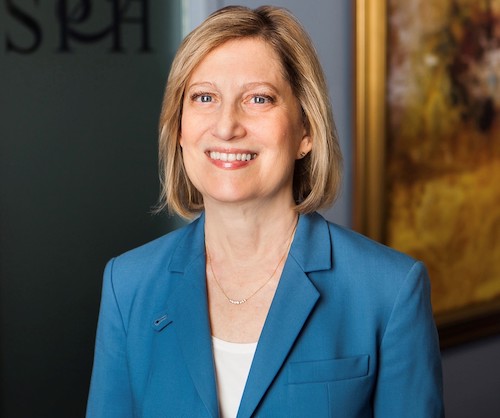 When Davida Perry started litigating employment law cases, the field was relatively new. Thanks in no small part to Perry's work and dedication to her clients, she and her firm have had an impact on the field, including the New York City Human Rights Law, which prohibits discrimination in the city in employment, housing and public accommodations. One of her other landmark achievements is a ruling that states a victim's testimony alone can prove sexual harassment.
64. Michael Zetlin
Co-Founder and Senior Partner, Zetlin & De Chiara
As a civil engineer and a co-founding member of the law firm Zetlin & De Chiara, Michael Zetlin is an influential voice in the overlap between law and construction. In addition to representing clients on projects across the country, Zetlin serves as the general counsel to both the New York Building Congress and the New York Chapter of the American Institute of Architects. He is also an adjunct professor at Columbia University.
65. Melanie Leslie
Dean, Cardozo Law 
Since Melanie Leslie became the first Benjamin N. Cardozo School of Law graduate – and the first woman – to be named dean of the school in 2015, the institution has jumped 23 places in the U.S. News & World Report law school rankings, and the employment success rate for its graduates has risen as well. During her tenure, Leslie has led several initiatives, including working to increase the number of women and minority inventors receiving patents.
66. Tim Wu
Professor of Law, Science and Technology, Columbia Law School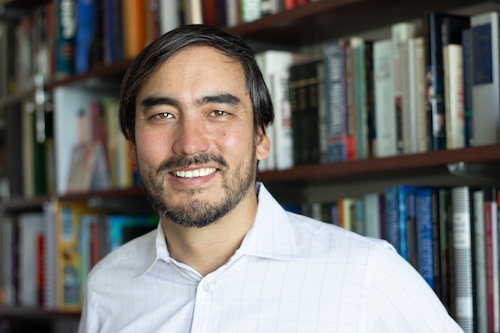 In 2002, Tim Wu coined the phrase "net neutrality," which has caught on as a way to sum up a major policy issue. Since then, he has penned multiple books, served in the White House and the Federal Trade Commission working on competition policy and antitrust enforcement, and developed a tech breakup proposal that was debated during the 2020 presidential race. Wu, who also ran for lieutenant governor in 2014, is also a New York Times op-ed contributor.
67. Jonathan Abady
Founding Partner, Emery Celli Brinckerhoff Abady Ward & Maazel
Before starting law school, Jonathan Abady worked in international human rights, even presenting testimony in front of the Human Rights Commission of the United Nations in 1987. He kept that passion as he moved into law. Abady, now a top-rated civil rights attorney, was one of the lead lawyers in two class action lawsuits representing Rikers Island inmates that led to reforms. He also has experience litigating commercial and corporate disputes. 
68. Barry Scheck & Peter Neufeld
Co-Founders, Innocence Project
Barry Scheck and Peter Neufeld are the co-founders of the Innocence Project, an organization with a track record of freeing those who are wrongly convicted while advocating for changes to the criminal justice system. They are also co-founders and partners of Neufeld Scheck & Brustin, LLP, a nationally recognized civil rights firm that boasts a 90% success rate. Since launching the Innocence Project at Cardozo School of Law in 1992, they have helped exonerate more than 300 individuals. 
69. Mike Koenig
Partner, Hinckley Allen
Having represented a diverse range of clients through white collar criminal matters, government investigations, and complex civil litigation, Mike Koenig brings a wealth of knowledge to Hinckley Allen's practice. The Albany-based attorney previously worked in the U.S. Department of Justice as a trial attorney in the corporate fraud division. Koenig has been representing Michael Mann, the former MyPayrollHR CEO who pleaded guilty in a high-profile bank fraud case. 
70. Jeffrey Citron
Co-Managing Partner, Davidoff Hutcher & Citron
Jeffrey Citron represents clients across multiple areas of the law, including commercial banking and finance law, corporate law, government relations, and real estate. He has been practicing law for over 25 years, in which he has assisted both private and public companies during capital projects, and previously worked as general counsel to multiple privately-held businesses. His firm is also known for its government work, with a thriving lobbying business and such politically savvy executives as Sid Davidoff and Keith Wright on his team. 
71. Mary Lu Bilek
Dean, CUNY School of Law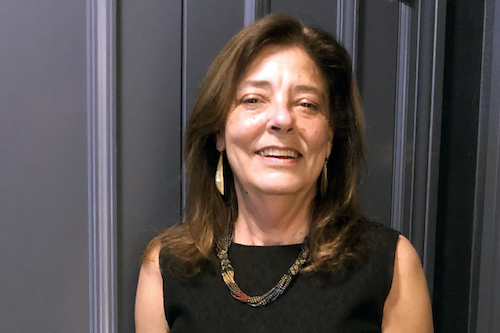 With Mary Lu Bilek serving as its dean, CUNY School of Law has billed itself as one of the top public interest law schools and among the most diverse law schools as well. Bilek first joined the faculty back in 1985 and was appointed dean in 2016. That same year, Bilek was named as one of the most influential people in legal education by National Jurist.
72. Milton Tingling
New York County Clerk
Before he became known as one of the "city's most revolutionary judges," Milton Tingling, who grew up in Harlem, worked as both a cab driver and an MTA token booth attendant. He first took the bench in 1996. His 35-year law career culminated with Tingling becoming the first Black county clerk in New York. Tingling says one of his passions is getting more people of color in the jury pool. 
73. Martin Lipton
Founding Partner, Wachtell, Lipton, Rosen & Katz
You can use the word "powerhouse" to describe both the firm Martin Lipton co-founded and Lipton himself. Lipton is known for many things, including as the inventor of the "poison pill" defense, a technique for a company to use when faced with a hostile takeover. His specialties include advising major corporations on mergers and acquisitions and matters affecting corporate policy and strategy.
74. Douglas Wigdor
Founding Partner, Wigdor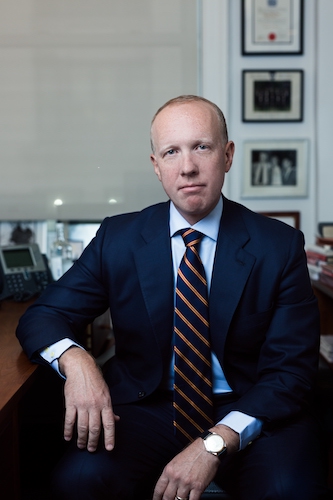 Douglas Wigdor has levied cases against some of the most powerful players in the business and political worlds – and won. Wigdor, whose firm had its second-best year on record in 2020, has advocated for a woman accusing Harvey Weinstein of sexual misconduct, represented Fox News employees in their claims of sexual harassment and race discrimination, and recently filed a lawsuit on behalf of a Black woman claiming Amazon treated her unfairly based on race. 
75. Mark Ustin
Partner, Farrell Fritz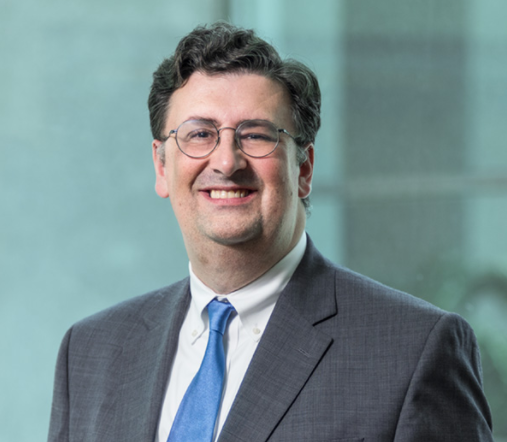 A go-to regulatory lawyer and lobbyist who has extensive experience representing clients in the health care industry, Farrel Fritz partner Mark Ustin provides counsel for businesses and private citizens alike. He has regularly represented clients dealing with state governmental agencies, including the Department of Health and the Office of Mental Health. He told Long Island Business News that COVID-19 is a reminder "clients need to plan separately for the short and long term." 
76. Moira Kim Penza
Partner, Wilkinson Stekloff
Moira Kim Penza is a rising star in New York's legal world. She recently took a lead role in an antitrust case involving Allergan and is currently representing Summer Zervos in her defamation lawsuit against Donald Trump. Penza previously served as assistant U.S. attorney for the Eastern District of New York, where she notably prosecuted Keith Raniere, the founder of an Albany-area self-help group who was convicted of multiple crimes including sex trafficking.
77. Terri Adler
Managing Partner, Duval & Stachenfeld
As leader of Duval & Stachenfeld's real estate department, one of the largest practice groups of its kind in New York City, Terri Adler works with her clients to both build their businesses and achieve their overarching goals. Over her 20 years of experience, Adler, a natural innovator, played a role in spearheading the creation of new real estate platforms. She also founded the firm's Women's Initiative and sits on the firm's management committee. 
78. Craig Boise
Dean, Syracuse University College of Law
During his time leading Syracuse University College of Law, Craig Boise has established both the nation's first online joint J.D./MBA program and its first law school-based incubator for solo practitioners. Boise was a police officer before falling in love with tax law – and he is a skilled classical pianist and a salsa dancer. He practiced law for nine years before starting his teaching career, and became Syracuse University's first Black law school dean in 2016.
79. Erica Buckley
Partner, Nixon Peabody
This past June, the New York State Bar Association tapped Erica Buckley to co-chair the organization's Condominiums and Cooperatives Committee. Buckley, the former chief of the Real Estate Finance Bureau of the New York attorney general's office, currently runs Nixon Peabody's Cooperatives & Condominiums practice. During the COVID-19 pandemic, Buckley has had to rapidly adjust to the changing real estate securities market, saying that she "stands ready to represent" her clients no matter the landscape.
80. Sean Doolan
President, Hinman Straub
Sean Doolan has more than three decades of experience and has carved out a niche as a top Albany attorney on health care matters and for technology companies. A player in state politics, he also oversees government affairs work and has positioned Hinman Straub as one of the top lobbying firms in New York. During the coronavirus pandemic, the firm has advocated effectively for the interests of its clients, including nursing homes. 
81. Michael T. Cahill
President and Dean, Brooklyn Law School
Last year, Brooklyn Law School launched the Pandemic Employment Relief Clinic, which is dedicated to addressing employment-related legal issues created by the pandemic. Dean Michael Cahill said that he was "proud, and not at all surprised" that so many of the school's students were eager to help the community. Prior to becoming president and dean in 2019, Cahill was vice dean, associate dean and a faculty member at Brooklyn Law.
82. Jason Lilien
Partner, Loeb & Loeb
Jason Lilien is one of New York's most accomplished lawyers who specializes in nonprofit organizations, capitalizing on his tenure leading the state attorney general's charities bureau. Now the co-chair of Loeb & Loeb's tax-exempt organizations practice, Lilien drafted the 2013 Nonprofit Revitalization Act, which reformed the state's statutes governing nonprofits. He also helped create the National September 11 Memorial and Museum and the Lower Manhattan Development Corp.
83. Peter Lauricella
Partner, Wilson Elser
Peter Lauricella is the regional managing partner of Wilson Elser's Albany office, chairs the firm's government investigations and contracts practice, and also serves as co-chair of its nationwide commercial litigation practice. Lauricella often represents clients with matters before the state attorney general's office. He has also been named to the Super Lawyers list of top-rated business litigation attorneys in upstate New York for the past decade. 
84. Joy Thompson
President, Women's Bar Association of the State of New York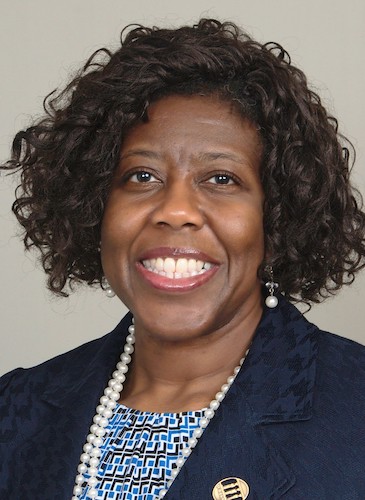 More than 200 people watched over Zoom this May as Joy Thompsom became the newest leader of the New York Women's Bar Association. The association's mission is to improve the lives of women, including advocating for legislation on issues such as domestic violence, divorce and discrimination. Formerly a journalist, Thompson currently serves as assistant general counsel at the New York City Office of Administrative Trials and Hearings. She previously worked as the deputy commissioner of the public administrator in Manhattan. 
85. Claude Millman
Partner, Kostelanetz & Fink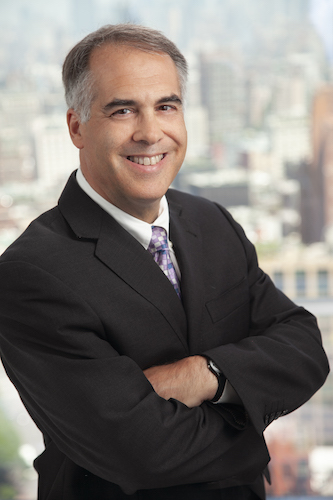 Claude Millman has represented government contractors doing business with city and state government agencies and officials for over 20 years. He has worked with government officials on ethics issues and has handled high-profile disputes and controversies. Previously, as an assistant U.S. attorney in Manhattan, he was awarded the John Marshall Award for litigation that exposed and addressed racial discrimination in tenant selection and assignment with the New York City Housing Authority. 
86. Thomas Garry & Karl Sleight
Members, Harris Beach
Founded in 1856, the Harris Beach group now has over 200 attorneys that practice in 11 offices, all but two of them in New York. Thomas Garry, an expert in election law, was tapped to serve as New York state counsel to Joe Biden's presidential campaign last year. Karl Sleight has a long list of specialties, including horse racing, gambling and marijuana policy, and has served as special counsel to the New York State Legislative Ethics Commission.
87. Sanjay Mody
Partner, Windels Marx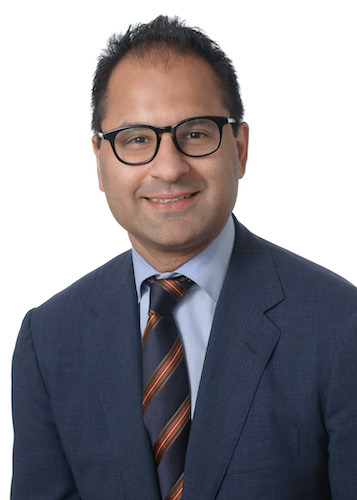 As the former senior adviser to the chair of the Port Authority of New York and New Jersey, Sanjay Mody had a role in building parts of New York through infrastructure and economic development projects, including an airport terminal redevelopment, the rebuilding of the World Trade Center site, and a new cross-Hudson rail tunnel, to name a few. Currently, he represents clients in infrastructure, real estate, government and finance matters. 
88. Sanford Rubenstein
Senior Partner, Rubenstein & Rynecki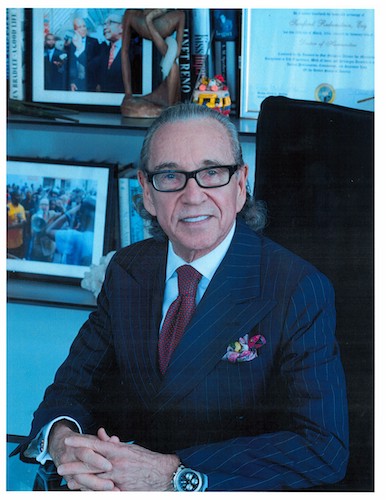 When he was called "The Outrageous Rubenstein" by a critical newspaper editorial, Sanford Rubenstein leaned into the name, describing it as "a compliment of the highest order." Throughout his long career, Rubenstein has made a name for himself by taking on high-profile police brutality and civil rights cases. Most recently he made headlines for representing a Bronx teenager who allegedly was beaten by NYPD officers during a protest after the death of George Floyd. 
89. Anta Cissé-Green
President, Metropolitan Black Bar Association
Anta Cissé-Green is known for her pro-bono work representing underrepresented New Yorkers, and is active in her many roles, including as president of the Metropolitan Black Bar Association and associate general counsel and director at NYU Langone medical center. A graduate of Brooklyn Law School, Cissé-Green has been a member of the MBBA since 2005. The theme for her term is "LEAP into Excellence" – lead, engage, advocate and partner.
90. Marc Landis
Managing Partner, Phillips Nizer
Marc Landis, who specializes in the acquisition, development and preservation of affordable housing, co-chairs Phillips Nizer's real estate practice. He also devotes time to helping limited-income tenants and community-based health, education and social service organizations through pro bono work. Landis was elected as a delegate to the 2020 Democratic National Convention, and was previously chief of staff and counsel to a member of the New York State Legislature.
91. Tracee Davis
Partner, Seyfarth
In June, Tracee Davis was appointed to chair the 150-year-old Judiciary Committee of the New York City Bar Association. The committee is tasked with interviewing and evaluating judicial nominees, district attorney candidates and nominees for U.S. attorney in the city. A partner at Seyfarth, a firm with 17 offices in the U.S. and overseas, Davis previously worked in the New York State Court system and now focuses on commercial litigation.
92. Glen McGorty
New York Managing Partner, Crowell & Moring
After nearly 15 years as a federal prosecutor in the U.S. Attorney's Office for the Southern District of New York and the U.S. Department of Justice, Glen McGorty joined Crowell & Moring as a member focusing on white collar and regulatory enforcement cases. He also serves as the court-appointed federal monitor of the New York City District Council of Carpenters, and recently gained new powers to try to root out organized crime in the union's ranks. 
93. Horace Anderson Jr.
Dean, Pace Law School
Enrollment and applications have increased on Horace Anderson Jr.'s watch since he became dean of Pace Law School in 2019 – and in his first year, the school was recognized by U.S. News & World Report for the first time as having the country's top environmental law program. Anderson told Westchester Magazine that in the wake of George Floyd's death, his institution remains committed to using "the law to make the world better, to make people's lives better, and to pursue justice." 
94. Robert Bookman
Partner, Pesetsky & Bookman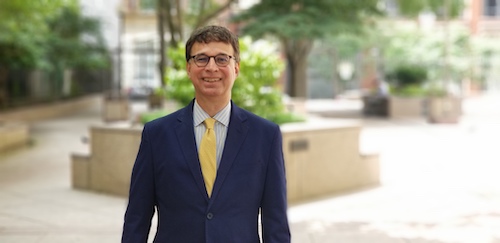 As the coronavirus pandemic shut down or imposed strict new limits on bars and restaurants, the legal advice of Robert Bookman has become invaluable. A veteran of the New York City Department of Consumer Affairs, Bookman now is a founding partner of Pesetsky & Bookman, a law firm whose specialty is representing businesses with liquor licenses. He also helped found and represents the New York City Hospitality Alliance, which has lobbied for a reopening. 
95. Dwayne Andrews
Senior Vice President and General Counsel, Patrick B. Jenkins & Associates
Before he started at the influential Albany lobbying firm Patrick B. Jenkins & Associates, Dwayne Andrews was a partner in the government relations practices of two leading firms: Cozen O'Connor and Blank Rome. He previously served as an associate general counsel and then the vice president for government relations at Edison Schools, Inc. He is a member of the Metropolitan Black Bar Association, where he serves as co-chair of the Legislative Committee.
96. Ed Zimmerman
Partner, Lowenstein Sandler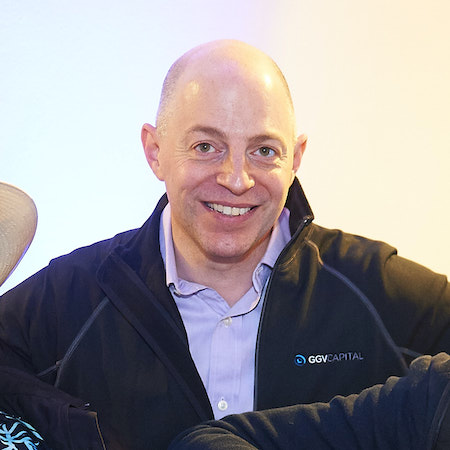 Ed Zimmerman has been at Lowenstein Sandler since 1991, where he co-founded and now chairs The Tech Group, which has helped create hundreds of businesses since its creation and currently works with more than 500 companies in early or growth stages. He represents clients in the tech and venture capital worlds – which are thriving in New York – and opines in Forbes and The Wall Street Journal about tech startups and growth.
97. Dawn Smalls
Partner, Jenner & Block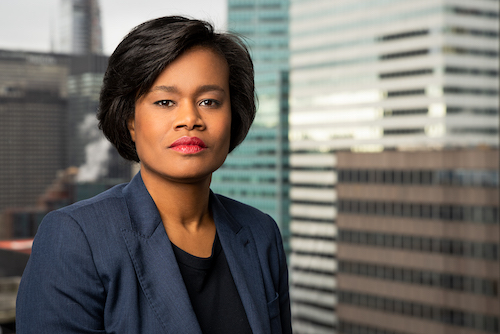 Dawn Smalls has served on two presidential administrations, was co-lead counsel for one of the largest Fair Labor Standards Act class actions on record, and made a credible run for New York City public advocate as a first-time candidate in 2019. The attorney, who left Boies Schiller Flexner last year to join Jenner & Block, also has served on the state ethics board, and while she opted against running for Congress last year, she could seek another office in the future. 
98. J. Stephen Reilly
Senior Counsel, Whiteman Osterman & Hanna
Municipal law expert J. Stephen Reilly of Whiteman Osterman & Hanna has represented everyone from borrowers and trustees on public financing transactions to developers seeking governmental approval for their large-scale projects. Reilly has also acted as bond counsel on a range of tax issues. Reilly has been listed in The Bond Buyer's Municipal Marketplace, a comprehensive and exclusive resource of municipal bond professionals colloquially known as the Red Book, since 1983.
99. Camille Joseph Varlack 
Founding Partner, Bradford Edwards & Varlack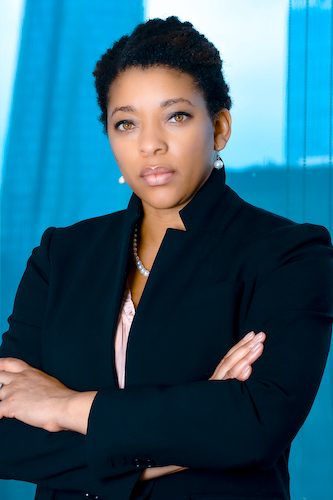 In February, Camille Joseph Varlack was appointed by Gov. Andrew Cuomo as chair of the Joint Commission on Public Ethics, the state ethics body whose leadership and independence have been a point of contention for years. Varlack, who founded Bradford Edwards & Varlack last year, previously held several roles in the Cuomo administration, including deputy director of state operations and chief risk officer, and as a special counsel with the state Department of Financial Services. 
100. Jon Henes
Partner, Kirkland & Ellis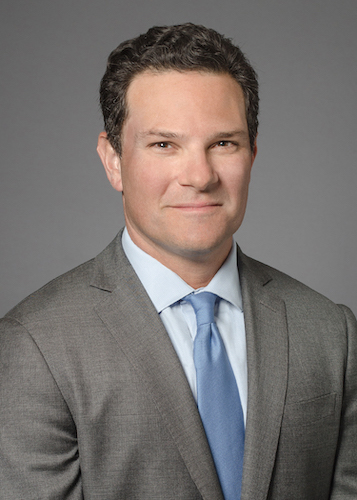 Described by Chambers USA as "a great negotiator" and "extraordinarily good in front of judges," Jon Henes is a partner in the restructuring group of Kirkland & Ellis, where he has worked on complex restructurings for companies in media, energy and real estate. While the firm is known for its attorneys filling influential positions in Republican administrations in Washington, Henes is focused on the Democratic mayoral primary in New York City as a fundraiser and finance co-chair for Ray McGuire's campaign.