The 2021 Real Estate Power 100: 51-100
The industry leaders navigating the coronavirus pandemic.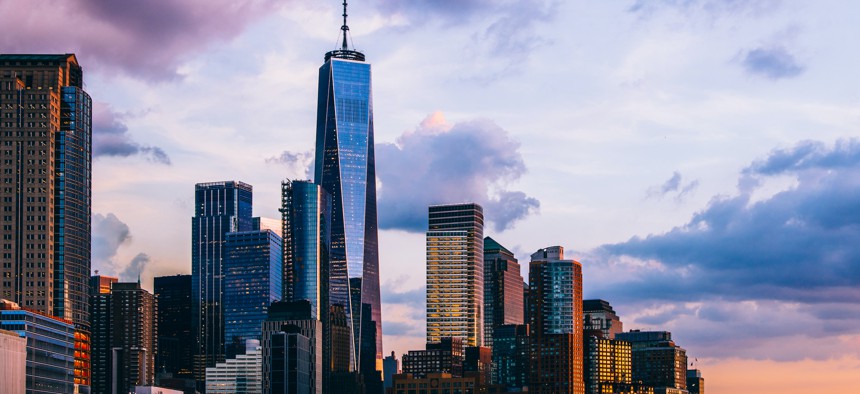 Thank you to our sponsor
[INSERT_SPONSORS_LOGO]
51. Rachel Fee
Executive Director, New York Housing Conference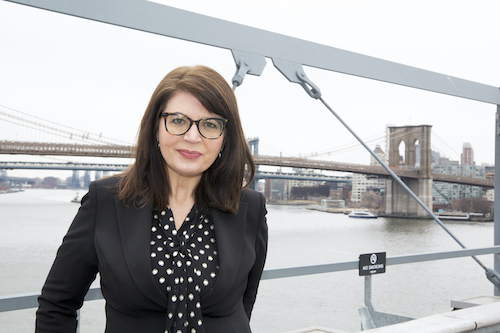 Rachel Fee's nonprofit is a coalition of developers, advocates, experts and grassroots organizations advocating for affordable housing at the city, state and federal levels. NYHC was part of Mayor Bill de Blasio's advisory board that gave input on the administration's plan to build or protect 200,000 units of affordable housing. Most recently, Fee brought together more than 80 organizations to make housing recommendations for the next mayor of New York City. 
52. Aaron Carr
Founder and Executive Director, Housing Rights Initiative
This month, the Housing Rights Initiative filed a bombshell federal lawsuit alleging that 88 landlords and brokerages refused to accept Section 8 housing vouchers from investigators posing as prospective tenants. It's just the latest victory for Aaron Carr since he stepped down as an Assembly staffer in 2016 to found the watchdog organization, which has filed dozens of class-action lawsuits and exposed landlords who force out rent-regulated tenants.
53. John Alschuler & Eric Rothman
Board Chair; CEO, HR&A Advisors
The real estate-focused consulting firm's work spans the country. In New York, it has helped to turn Lower Manhattan into a thriving residential community and develop Brooklyn Bridge Park and the High Line. In 2020, Eric Rothman became the firm's CEO, stepping up to succeed founder, John Alschuler, who now chairs the firm's board. Carl Weisbrod, a former top City Hall official, is a senior adviser. 
54. Jolie Milstein
President and CEO, New York State Association for Affordable Housing
Jolie Milstein's nonprofit, the New York State Association for Affordable Housing, represents the state's affordable housing industry, with the goal of addressing the housing crisis and creating or preserving affordable housing through research and government partnerships. NYSAFAH also stepped up during the coronavirus pandemic to launch a program which converts underutilized spaces with Wi-Fi access in affordable housing properties into remote learning spaces for students. 
55. Rich Maroko
President, Hotel Trades Council
Rich Maroko was elevated to lead the influential Hotel Trade Council after Peter Ward retired in August, a time when the industry was reeling from a steep drop in tourism and occupancy falling below 40% as a result of the COVID-19 pandemic. Maroko helped union members maintain health care. Though he had to close two of the union's employee health centers, he was able to get hotel owners to pay $500 million to workers displaced by the pandemic. 
56. Ingrid Gould Ellen
Faculty Director, NYU Furman Center for Real Estate and Urban Policy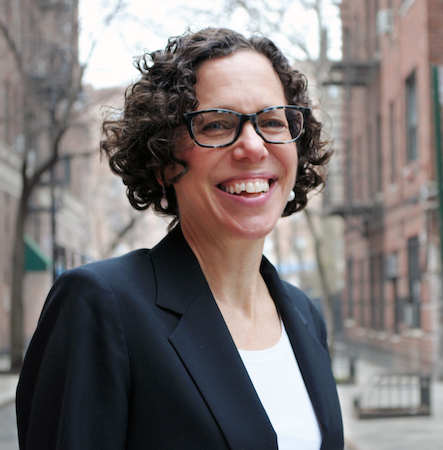 Ingrid Gould Ellen leadsNew York University's Furman Center, which provides insightful research on public policy regarding real estate, housing and land use. During the coronavirus pandemic, the Furman Center researched the demographics of New York City neighborhoods with the highest rates of confirmed coronavirus cases, assessed the impact on the city's renters and examined what was driving eviction cases in New York City housing courts. Ellen's research focuses on housing, neighborhoods and residential segregation. 
57. Don Peebles
Chair and CEO, Peebles Corp.
As one of the wealthiest Black real estate developers in the country, Don Peebles has amassed a portfolio of $8 billion in assets spread out across New York City, Boston, Miami, Los Angeles and Washington, D.C. Peebles has been critical of the lack of diversity in the real estate industry, especially in New York City. In 2019, he announced the creation of a $500 million fund to invest in women and minority developers focusing on multifamily and commercial developments.
58. Michael Phillips
Principal and President, Jamestown Properties
Michael Phillips' real estate investment management company oversees $12 billion in assets totaling about 9.1 million square feet. In 2018, Google acquired the Chelsea Market building from Jamestown for $2.4 billion. In New York City, the firm's assets include One Times Square, Industry City, 88 Leonard and other properties on Madison Avenue and Broadway. Phillips is the creative thinker behind the firm's adaptive reuse projects including Chelsea Market, Industry City and San Francisco's Ghirardelli Square.
59. Albert Behler
Chair, CEO and President, Paramount Group
Albert Behler has led Paramount Group, an office landlord, since 1991, amassing a 10.4 million- square- foot portfolio. The firm's properties are primarily in New York City, but it also owns properties in Washington, D.C., and San Francisco. With many working from home during the coronavirus pandemic, the firm recorded a $7 million loss in the third quarter. The firm is reportedly extending lease expiration deadlines to help current tenants and seeking to lease available office space.
60. Joseph Strasburg & Aaron Sirulnick
President; Chair, Rent Stabilization Association
New York elected officials helped struggling tenants with eviction and foreclosure moratoriums during the COVID-19 pandemic, but the Rent Stabilization Association, which represents 25,000 New York City landlords, called on lawmakers to provide relief for local landlords as well. Joseph Strasburg recently called on the city to freeze this year's property tax assessments. Since 2013 the organization has been chaired by Aaron Sirulnick, who also heads up Ditmas Management Corp.
61. Jay Martin
Executive Director, Community Housing Improvement Program
A critic of the "cancel rent" movement, Jay Martin's trade association represents the owners of more than 400,000 rent-stabilized rentals in the five boroughs and advocates on behalf of its 4,000-plus members. Recently Martin has been advocating for the government to pay for the rent of tenants who cannot afford to do so, arguing that the government mandated landlords to provide housing without compensation during the coronavirus pandemic, so it's time for the government to pay for thousands of renters. 
62. Rebecca Garrard
Campaigns Manager, Housing Justice, Citizen Action of New York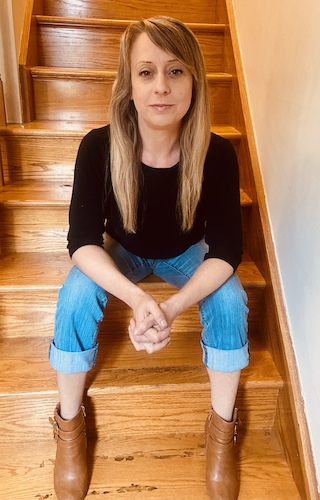 Rebecca Garrard played a crucial role in getting tenants organized to call for eviction moratoriums and greater protections due to COVID-19. Garrard attended rallies and was often quoted by the media sounding the alarms on the risk of tenants being put out of their homes without protections from the state. Her organization, Citizen Action of New York, specializes in social justice organizing and policy development. 
63. Esteban Girón
Tenant Advocate, Crown Heights Tenant Union 
Esteban Girón leads Crown Heights Tenant Union, a tenants' organization founded in 2013 that stands up for tenants' rights and speaks out against gentrification, displacement and illegal rental overcharges. During the COVID-19 pandemic, Girón's group has battled tirelessly for the passage of rent protection legislation in Albany and held protests outside of the Housing Court in Brooklyn seeking to disrupt the court from evicting tenants. 
64. Aby Rosen & Michael Fuchs
Co-Founders and Principals, RFR Holding
The real estate firm RFR Holding oversees $10 billion in real estate assets in New York City and around the world. Led by Aby Rosen and Michael Fuchs, the firm owns the Chrysler Building, the Seagram Building and the Paramount Hotel. RFR closed on a 23-story, 575,000-square-foot office building in Midtown for $350 million last year and is bringing back the observation deck at the Chrysler Building. Rosen has been a generous supporter of New York City Mayor Bill de Blasio. 
65. Fred Wilpon & Saul Katz
Chair, Co-Founder and Senior Partner; President, Co-Founder and Senior Partner, Sterling Equities
The heads of Sterling Equities sold their prized New York Mets to hedge fund manager Steve Cohen for a whopping $2.4 billion last year, parting ways with the team it had owned since the 1980s. The firm is currently working on the Willets Point development that will bring retail, housing and entertainment to a part of Queens known as "the Iron Triangle." The firm is also working on the $1.2 billion redevelopment of Belmont Park on Long Island. 
66. Rafael Cestero
President and CEO, Community Preservation Corp.
When Gov. Andrew Cuomo proposed converting commercial space vacated due to the coronavirus pandemic into affordable housing, Rafael Cestero called for "an inclusive process that works for property and business owners." Cestero, who led the New York City Department of Housing Preservation and Development from 2009 to 2011, now runs the Community Preservation Corp., a major nonprofit that finances affordable housing and community revitalization projects.
67. Tommy Craig
Senior Managing Director, New York, Hines
Tommy Craig has led Hines' New York tri-state area work since 1996. Craig is responsible for managing development, acquisition, construction and modifications on Hines projects. The privately-owned real estate investment firm holds $144.1 billion in assets under management, $75.5 billion for which Hines serves as investment manager. Craig has been involved in a number of projects and transactions totalling about 16 million square feet.
68. Hu Gang
President and CEO, Greenland USA 
Hu Gang leads the American subsidiary of one of the biggest real estate developers in China, overseeing the firm's $7 billion in assets and investment strategy, which includes Pacific Park, the mixed-use Brooklyn megadevelopment it is working on with Forest City Partners. Over the summer, Greenland USA filed to build a 41-story mixed-use building at its Pacific Park development, but the project has faced a number of delays. 
69. David Kramer
President, Hudson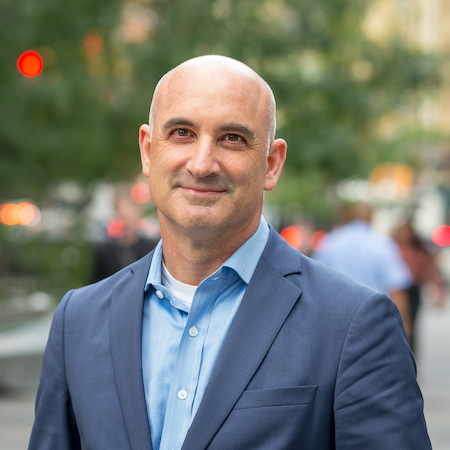 David Kramer joined Hudson in 1995 and has worked on some of the firm's biggest projects, including the House at Cornell Tech, the development of Roosevelt Island's Riverwalk neighborhood, and the redevelopment of a Brooklyn Public Library into the One Clinton luxury condominium in Brooklyn Heights. The firm has developed a quarter of a million square feet of commercial property, including about 100 neighborhood stores, and completed more than 6,400 residential units with over 5,000 more in the works. 
70. Vishaan Chakrabarti
Founder and Creative Director, Practice for Architecture and Urbanism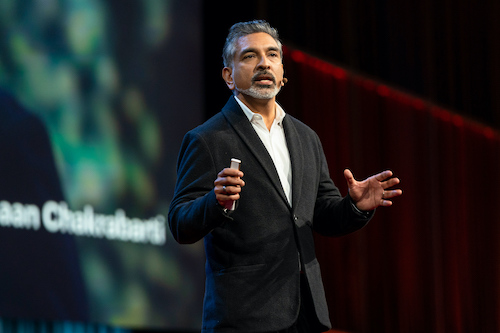 Few people see a city the way Vishaan Chakrabarti does. Last spring, Chakrabarti's Practice for Architecture and Urbanism released a Sunnyside Yard plan featuring 12,000 units of affordable housing and 60 acres of green space atop what's now an open rail yard. In the summer, PAU unveiled its N.Y.C. ("Not Your Car") proposal envisioning a car-less city. Chakrabarti led the New York Department of City Planning's Manhattan office during the Bloomberg years.
71. Josh Meltzer
Director of Strategic Initiatives and Policy Partnerships, Airbnb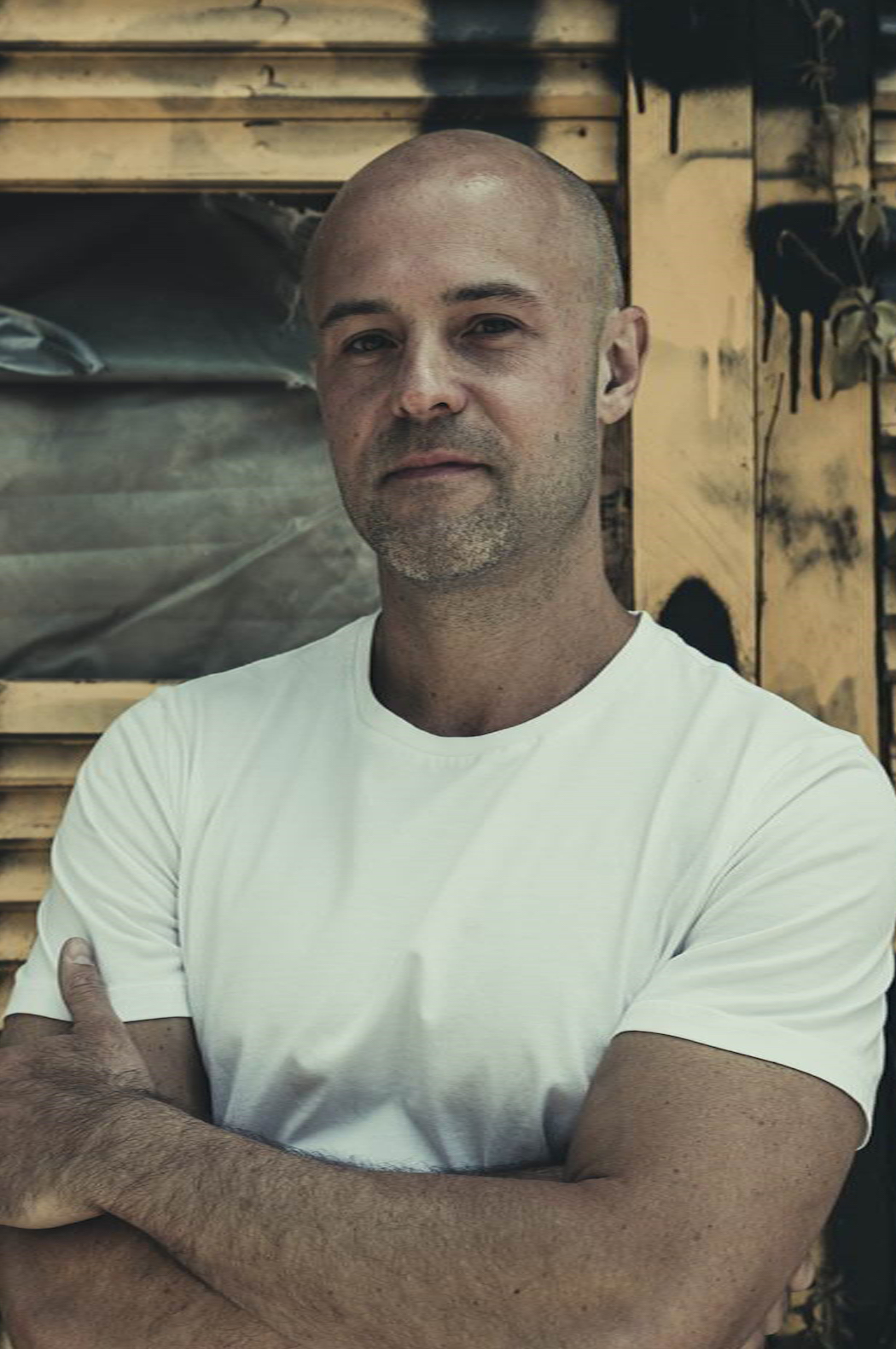 Formerly a deputy chief of staff to then-state Attorney General Eric Schneiderman, Josh Meltzer now leads Airbnb as its director of strategic initiatives and policy partnerships. Meltzer frequently speaks on behalf of the short-term rental company on matters related to its business dealings in New York, while continuing to push for state legislation to regulate the company in the face of opposition from the Hotel Trades Council. 
72. Thomas Elghanayan & Frederick Elghanayan
Chair; President, TF Cornerstone
Last year marked 50 years in the real estate industry for the Elghanayan family, which now owns 2.5 million square feet of offices in Washington, D.C., and New York City. This year, TF Cornerstone and RXR Realty announced plans to demolish Grand Hyatt Hotel near Grand Central Terminal and transform it into a 1,600-foot office and hotel tower. The foundation work has reportedly started on the firm's residential buildings in the Pacific Park development in Brooklyn. 
73. Benjamin Prosky
Executive Director, American Institute of Architects New York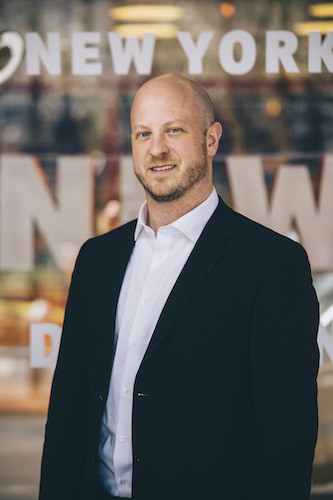 Benjamin Prosky has served as the head of American Institute of Architects New York and the Center for Architecture since 2016. AIANY is the oldest and largest chapter of the group in the country, boasting 5,000 members. Prosky is also the co-founder of Architizer, a website that allows architects to showcase their work and connect with clients. In 2019, he sat on an expert panel convened by the city to evaluate replacement options for the Brooklyn-Queens Expressway. 
74. David Lichtenstein & Mitchell Hochberg
Chair and CEO; President, The Lightstone Group
An ally and donor of New York City Mayor Bill de Blasio, David Lichtenstein oversees Lightstone's $6.5 billion portfolio of over 3.5 million square feet of office, retail, residential and hotel space. During the COVID-19 pandemic, the firm rented hotel rooms at its Moxy Hotels in Times Square and Chelsea to the National Guard. Lichtenstein serves on the Economic Development Corporation's board. Mitchell Hochberg has served as the company's president since 2012. 
75. Howard Lorber
Executive Chair, Douglas Elliman Realty
Howard Lorber is a friend of Donald Trump and the leader of Douglas Elliman Realty, one of the country's oldest and largest real estate brokerage firms, with more than 7,000 real estate agents. After presiding over record sales since he became chair in 2003, he saw the company through reported losses last year. Lorber said the firm made up its losses in markets outside of New York City, including Los Angeles, Aspen, the Hamptons and South Florida. 
76. Meredith Marshall & Geoff Flournoy
Co-Founders and Managing Partners, BRP Companies
Meredith Marshall and Geoff Flournoyhave made a name for themselves as one of New York City's top affordable housing developers, especially in Queens. Today, the firm has 3.1 million square feet of property in development and 10 projects underway. BRP is working on a 124 foot tall mixed-use building in Jamaica, Queens and recently filed a rezoning application with the city for a site in Bed-Stuy to build a 14-story, 487 apartment rental building with 144 affordable units.
77. David Amsterdam
President, U.S. Capital Markets and Northeast Region, Colliers
David Amsterdam heads Colliers' U.S. Capital Markets and Northeast Region. He oversees investment sales, structured finance and debt and equity transactions across the country and advises clients on commercial real estate transactions. Before he joined Colliers, Amsterdam worked at Cushman & Wakefield and SL Green. Colliers holds an annualized revenues of $3 billion and $40 billion in assets under management.
78. MaryAnne Gilmartin
CEO, MAG Partners
Having just completed her tenure as interim chief of one of the country's biggest real estate investment trusts known for its properties along the Hudson River, MaryAnne Gilmartin has enjoyed a distinguished career in real estate. She is the CEO of MAG Partners, and previously led L&L MAG. Gilmartin was also a president and CEO of Forest City Ratner Companies, where she worked on the Barclays Center, The New York Times Building, Pacific Park and New York by Gehry. 
79. Don Capoccia
Principal, BFC Partners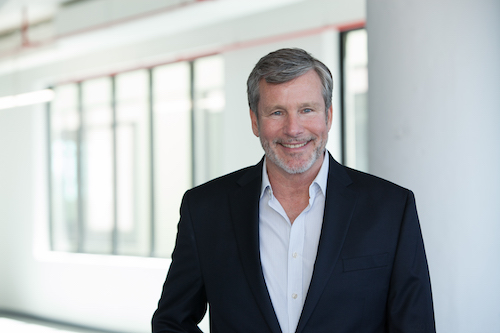 A co-founder of BFC Partners, Don Copoccia has been a leader in developing affordable housing in emerging neighborhoods across the city. BFC was the first developer in the city to combine income-restricted apartments with market-rate apartments. BFC's portfolio includes Empire Outlets, the city's only outlet shopping mall on the North Shore of Staten Island, and Essex Crossing, an expansive mixed-use development on the Lower East Side, the new home of the Essex Street Market. 
80. Sam Chang
Chair, McSam Hotel Group
Sam Chang leads one of largest hotel development firms in New York City. He is known for developing affordable accommodation hotels in areas like Times Square, including the Hampton Inn, Candlewood Suites and Holiday Inn. He also played a role in developing Manhattan's West Side and helped turn a historically industrial area into an area home to many hotels. In October, the company sold a recently completed hotel in Chelsea for $147 million to an undisclosed investor. 
81. Joseph Sitt
Chair, Thor Equities 
Joseph Sitt's real estate firm, which he founded in 1986, boasts 160 properties – from Fifth Avenue to Milan – totalling 50 million square feet. Last year, a member of the Qatari royal family bought a retail building in the Flatiron District from the firm for $40 million. In 2019, the firm launched ThorLogics, which buys and develops logistics properties. Sitt is also the founder of Global Gateway Alliance, which has pushed successfully for upgrades to New York City's airports.
82. Stuart Saft & Marc Luxemburg
Chair; President, Council of New York Cooperatives and Condominiums
Stuart Saft, a partner and practice group leader at Holland & Knight's New York Real Estate Practice Group, and Marc Luxemburg, a partner at Gallet Dreyer & Berkey Law specializing in real estate law and civil litigation, lead the nonprofit membership organization representing some 2,300 cooperative and condominium members. The Council of New York Cooperatives and Condominiums tracks legislation, lobbies and plays an active role in contract negotiations with the building service employees' union. 
83. Nadir Settles
Managing Director, New York Regional Head, Office, Real Estate, Americas, Nuveen Real Estate
Nadir Settles was ahead of the curve when his Nuveen Real Estate and Taconic Partners bought part of the former ABC campus on the Upper West Side in 2019 and announced plans to convert it into a 400,000- square- foot center for life sciences, an in-demand sector especially since the coronavirus pandemic hit. With an $88 billion North American portfolio, which includes properties in Hudson Yards, Union Square and Midtown, Nuveen has become one of the country's leading investment management firms. 
84. Suri Kasirer & Omar Toro-Vaca
President; Senior Vice President, Real Estate, Kasirer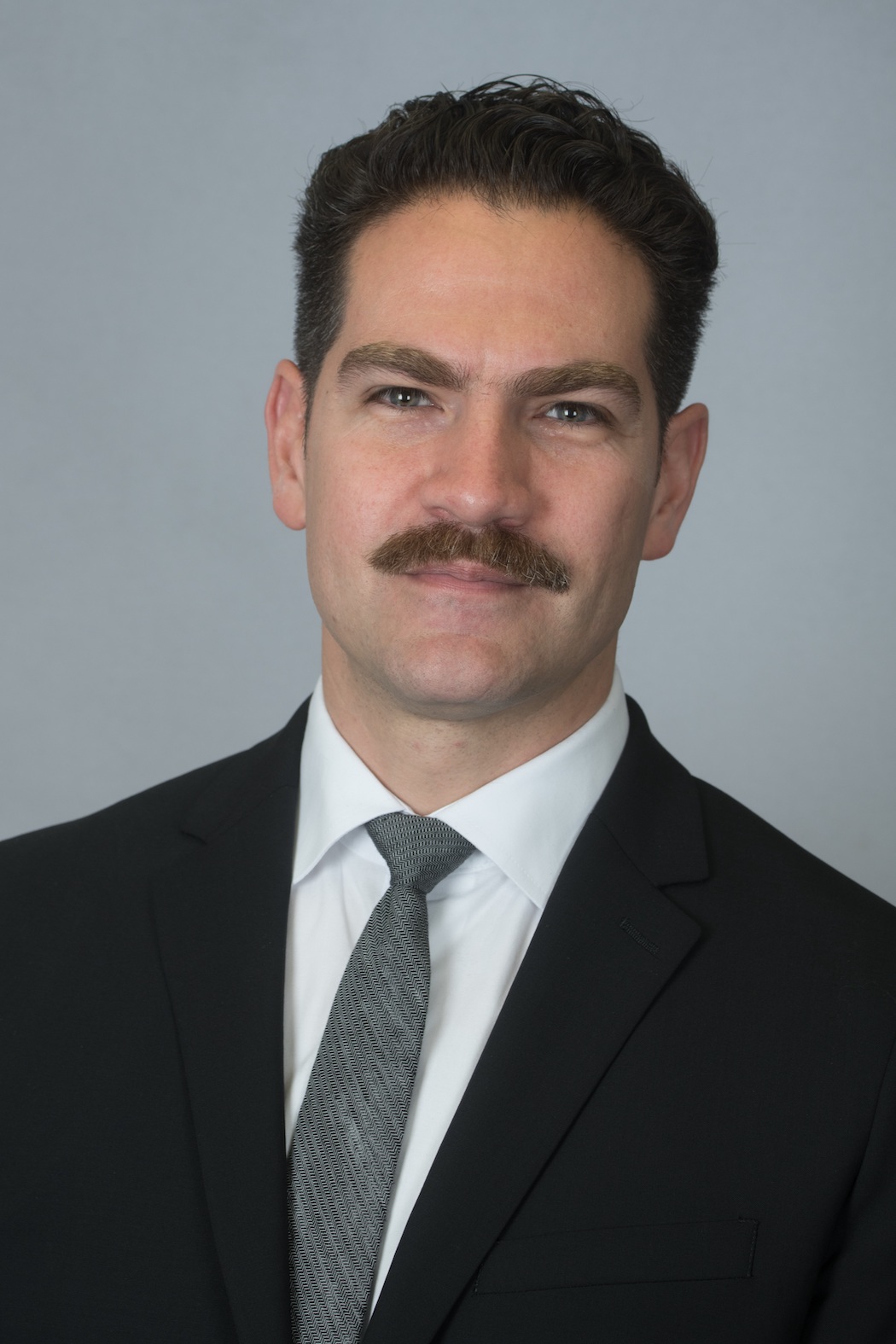 The coronavirus pandemic hasn't slowed top New York City lobbyist Suri Kasirer. Kasirer, who started her firm in 1997, has built it into the city's top lobbying firm – and in recent years its real estate work has been driven by Omar Toro-Vaca. In the past year, Kasirer has worked with such influential real estate and development players as Boston Properties, BFC Partners, The Related Companies, Atlantic Yards and the New York Building Congress.
85. James Capalino
CEO, Capalino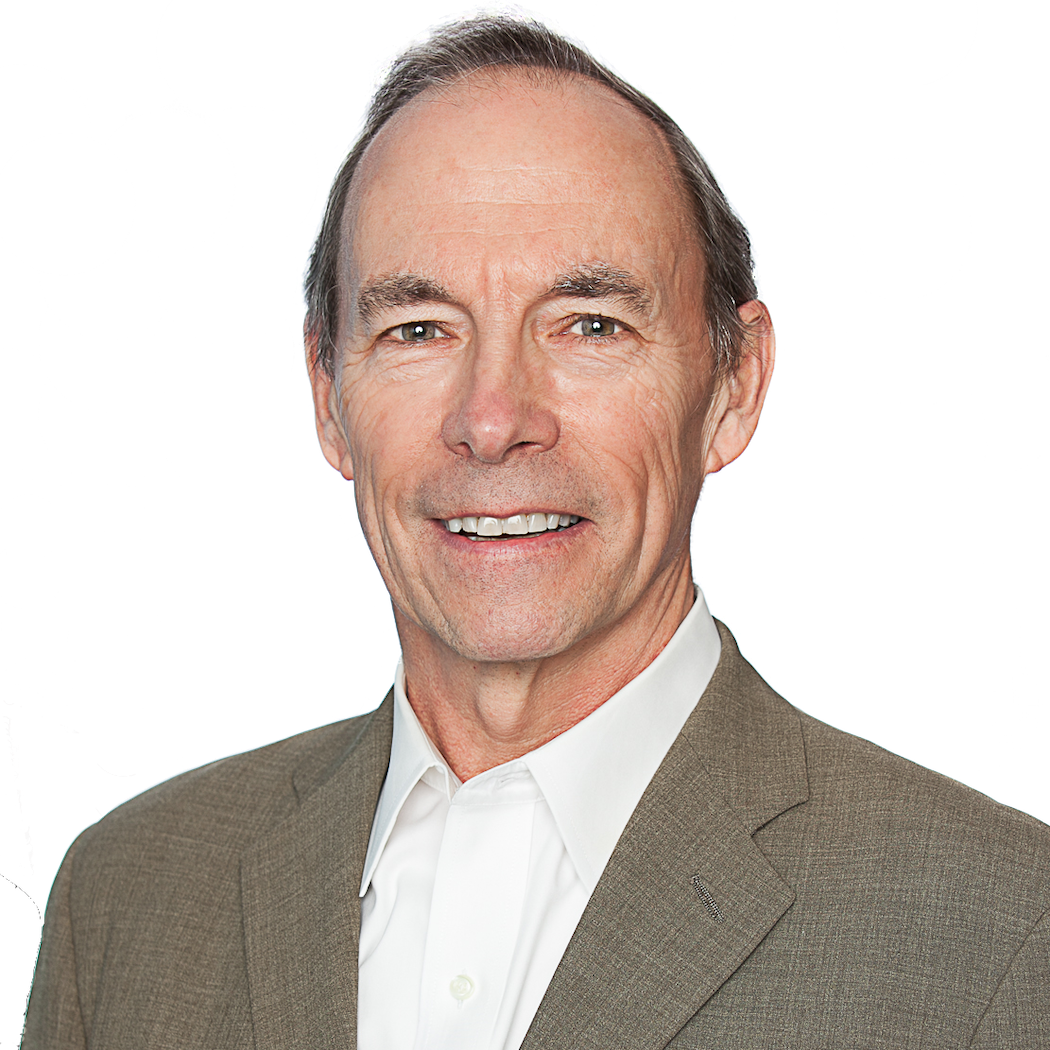 The firm of top New York City lobbyist James Capalino, a former City Hall official, has represented some of the biggest names and projects in the real estate industry. The firm has played a role in the development of Hudson Yards, The High Line, The Shed, Chelsea Market and the Inwood rezoning. Capalino's clients include Macy's, Times Square Alliance, UPS, Blackstone, Related Cos., Rudin Management and Silverstein Properties. 
86. Ross Moskowitz
Partner, Stroock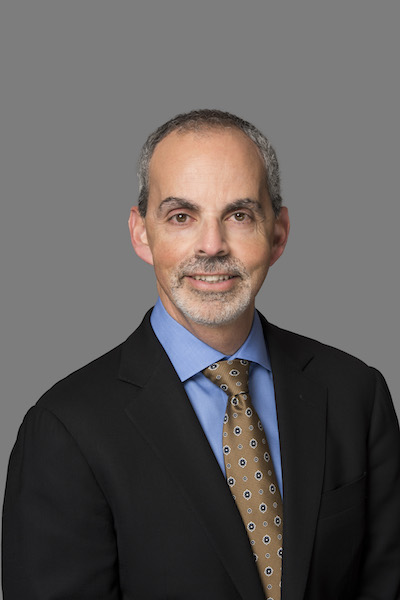 Ross Moskowitz worked on a rezoning for the Flushing Waterfront District that was approved by the New York City Council during the pandemic. As a longtime partner and strategic advisor to real estate clients and private companies, Moskowitz has led a distinguished career as a top real estate attorney. Before joining Stroock in 1998, he held top roles at the city's Economic Development Corp. and was executive director of the New York City Industrial Development Agency. 
87. Sam NeJame, Stephen Rabinowitz & Edward Wallace
Co-Chairs, New York Office, Greenberg Traurig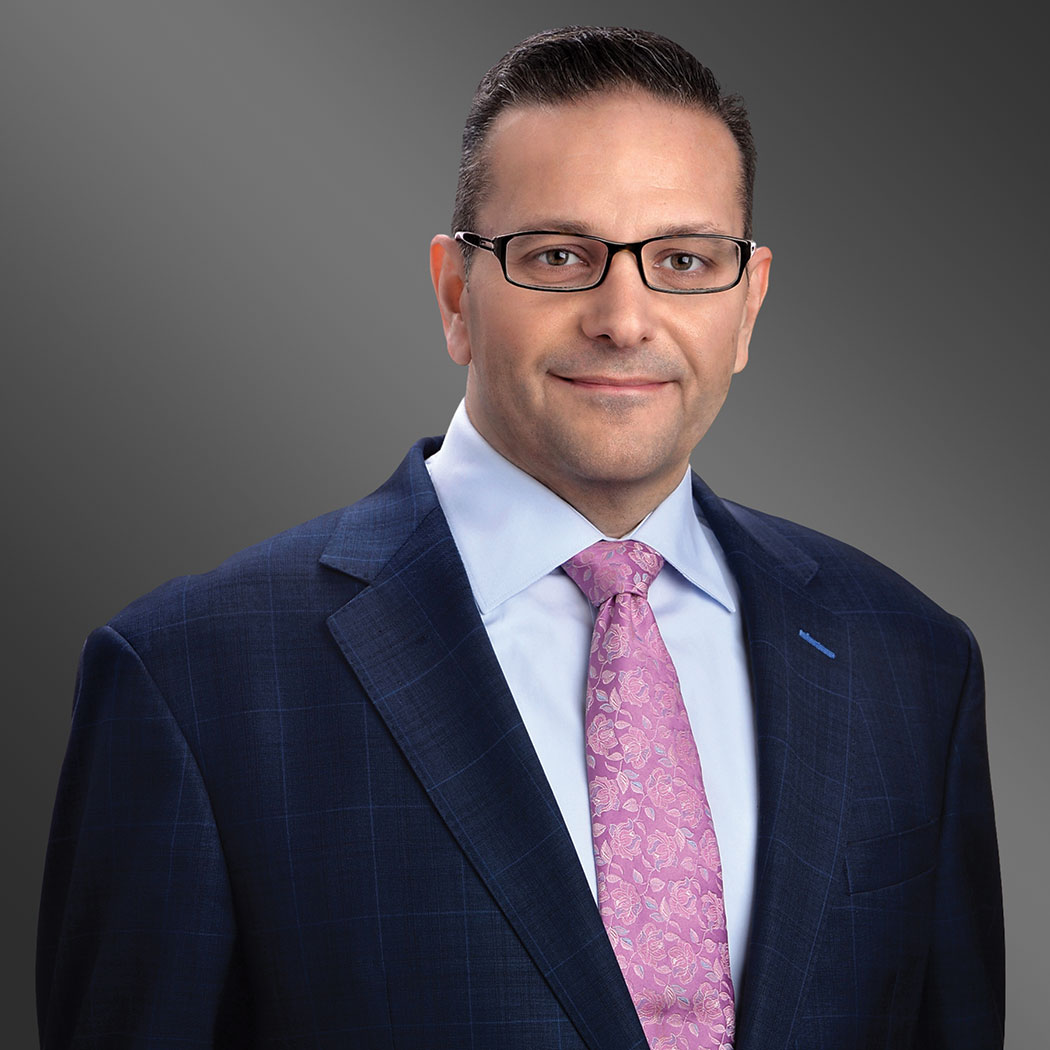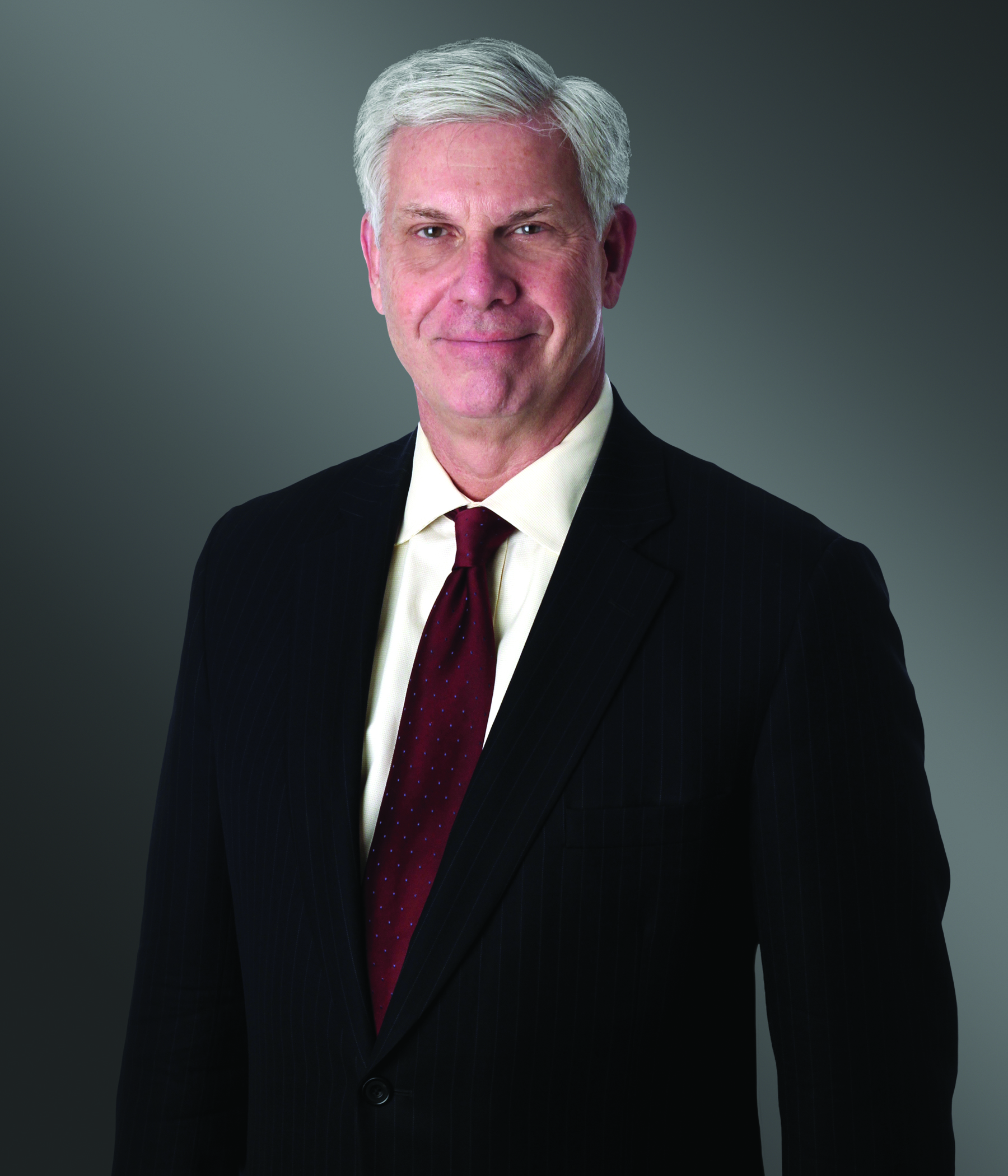 The co-chairs of the New York arm of the global law firm Greenberg Traurig bring a vast range of experience in their dealings with the real estate industry in New York. Edward Wallace was formerly a New York City Council member who represented Manhattan and chief of staff to the council president. Sam NeJame was a former corporation counsel for Syracuse's law department and Stephen Rabinowitz brings more than two decades of experience at the firm. Some of the firm's top clients include the Real Estate Board of New York and Lincoln Center for the Performing Arts. 
88. Kenneth Fisher
Member, Cozen O'Connor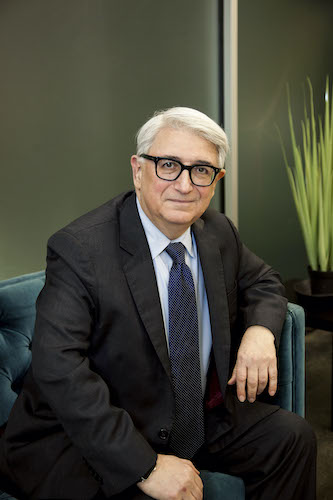 Kenneth Fisher has remained in the public eye since his departure from New York City Council in 2001. Since then, he has become a sought-after lobbyist and real estate attorney. Fisher, now at Cozen O'Connor, has previously served as the chair of the New York City Bar Association's Land Use Planning and Zoning Committee and Insurance Law Committee, as well as secretary and law committee chair of the Brooklyn Democratic Party. 
89. Gary Eisenman
Of Counsel and Senior Adviser, Brown & Weinraub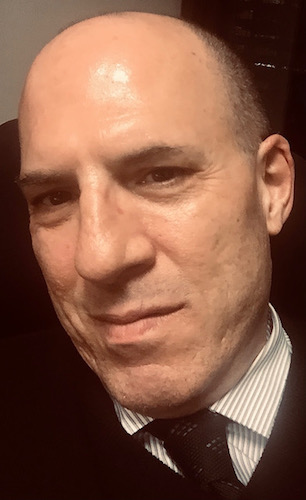 Recently tapped by the government relations and consulting firm Brown & Weinraub to be a senior adviser and counsel, attorney Gary Eisenman brings more than 30 years of experience in business, law and government. He has counseled real estate companies, private equity firms, commercial banks and nonprofit corporations and Fortune 100 Companies. Eisenman served alongside Gov. Andrew Cuomo when Cuomo was the secretary of the U.S. Department of Housing and Urban Development.
90. Jay Neveloff
Chair, Real Estate, Kramer Levin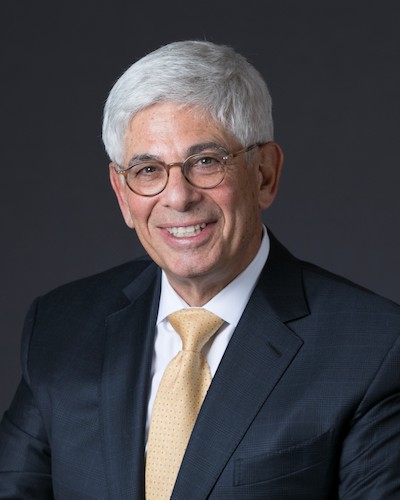 Jay Neveloff is a go-to advisor on development and a range of real estate projects. His Rolodex of clients has included The Walt Disney Company and ABC, Mount Sinai, the Witkoff Group, and the Related Companies and Apollo Real Estate Advisors at the Time Warner Center. Neveloff has also helped the Nederlander Organization rebuild the Palace Theatre in Midtown and the Anbang Insurance Group redevelop the Waldorf Astoria.
91. Frank Marino & John Marino
CEO; President, Marino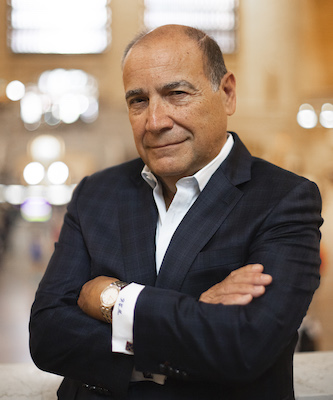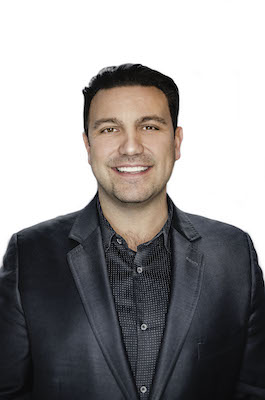 Marino, a top-tier public relations firm led by the father-son duo of Frank and John Marino, has worked with some of the biggest names in New York City's real estate industry since the agency was founded back in 1993. The PR firm has represented The Moinian Group, TF Cornerstone, Douglaston Development, New York University, McDonald's and The Home Depot, as well as the Real Estate Board of New York. 
92. Jonathan Mechanic, Melanie Meyers & David Karnovsky
Chair; Partners, Fried Frank Real Estate Department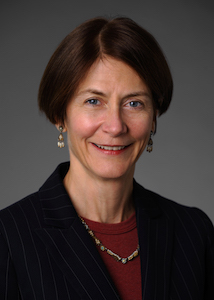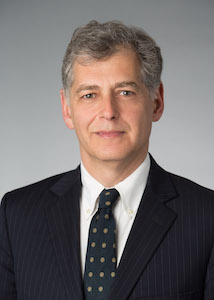 The powerhouse real estate trio have worked with some of the biggest names in commercial real estate. Jonathan Mechanic has represented JP Morgan Chase on its redevelopment of 270 Park Avenue into a 2.5- million- square- foot headquarters building. Melanie Meyers has worked on projects including Hudson Yards, Pacific Park and Greenpoint Landing. David Karnovsky's projects include working with Tishman Speyer to improve the site plan for its Spiral building through the acquisition of development rights and zoning amendments. 
93. Jacqui Williams
Principal, 99 Solutions 
From real estate to cannabis, top lobbyist Jacqui Williams' clientele includes Tishman Speyer, the Real Estate Board of New York, Powerhouse/Gemini Arts Initiative, Acreage Holdings and Crown Castle. Williams played a role in bringing the first Wegmans grocery store to New York City. The firm has also recently delved into the up- and- coming cannabis industry. Williams was previously the director of economic development for the Brooklyn Chamber of Commerce. 
94. Mitchell Korbey
Chair, Land Use & Zoning Group, Herrick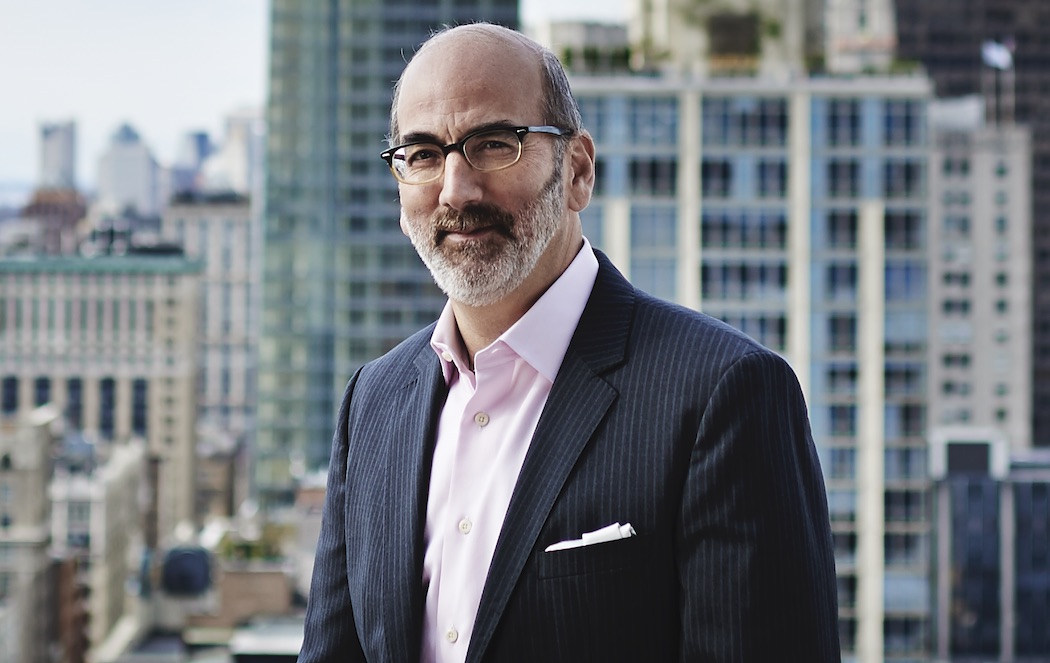 After serving as a New York City Board of Standards and Appeals commissioner, director of the Department of City Planning's Brooklyn office and deputy director of DCP's Staten Island office, Mitchell Korbey joined the law firm Herrick, where he chairs its influential land use group. Korbey helped BFC Partners secure New York City Council approval to redevelop the Bedford Union Armory in Crown Heights, and represented Property Markets Group on the Gowanus Canal area's rezoning study.
95. Bernard Warren
Chair and President, Webb & Brooker
Bernard Warren oversees the brokerage firm Webb & Brooker's residential and commercial property management, sales and leasing and real estate development. Warren has owned and managed properties in Harlem and Queens and is a co-founder of the New York Affordable Housing Management Association. Along with Darcy Stacom of CBRE, Warren also co-chairs the Real Estate Board of New York's Diversity Committee, which aims to bring more diversity to the real estate industry. 
96. Risa Heller & Jonathan Rosen
Founders, NY Forever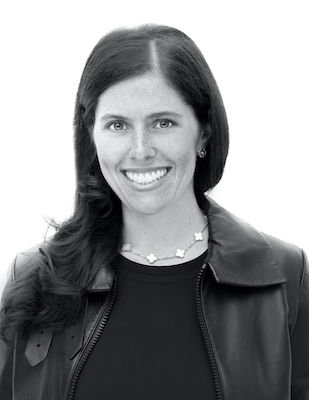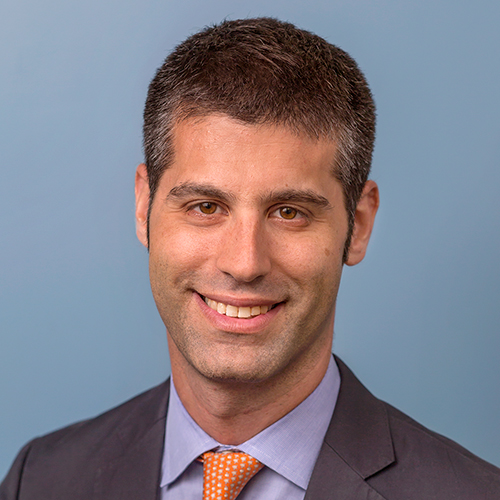 The public relations gurus Jonathan Rosen and Risa Heller, who have both worked closely with real estate developers, teamed up to launch the nonprofit NY Forever to fight the narrative that New York City is dead because of the coronavirus pandemic. Heller and Rosen have tapped major real estate developers as the nonprofit's corporate partners, including the Durst Organization, RXR Realty, TF Cornerstone and Silverstein Properties, as well as the Real Estate Board of New York. 
97. Hamid Moghadam
CEO and Chair, Prologis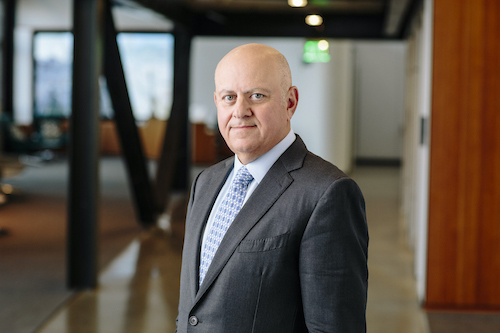 Hamid Moghadam heads Prologis, a California real estate investment trust known for its logistics properties, including supply warehouses that are vital as e-commerce grows ever more pervasive. Prologis plans to train 25,000 people for in-demand logistics jobs by 2025 under the company's Community Workforce Initiative. The firm has also teamed up with nonprofit workforce development firm JFF to launch online training programs to prepare workers for jobs in transportation, distribution and logistics. 
98. Nick Romito
Co-Founder and CEO, VTS 
Nick Romito's launch of VTS Market last year came at an opportune time. The online marketing platform lets property owners and brokers see and tour listings digitally and complete leasing transactions online. VTS also recently launched a data platform allowing customers to see leasing data shared in real time. The VTS platform manages 12 billion square feet and supports 45,000 users, serving clients such as Blackstone, JLL, CBRE, Hines and Boston Properties. 
99. Juan Barahona
Founder, SMJ Development
Juan Barahona developed a deep knowledge of the New York City affordable housing market, first by working on new construction projects at the city's Department of Housing Preservation and Development, and then at BFC Partners, one of the city's leading affordable housing developers. In 2014, Barahona launched his own firm, SMJ Development, an affordable housing development company that specializes in complex retrofits of older buildings. His Bed Stuy development on Fulton Street, The Garnet, recently opened its affordable housing lottery. 
100. Sandeep Mathrani
CEO, WeWork
Sandeep Mathrani was hired to stabilize WeWork following a tumultuous period in which its founder was ousted, plans to go public were scrapped and bankruptcy loomed. Then a global pandemic hit, and WeWork's valuation plummeted. But despite the setbacks, Mathrani says the company will be profitable by the end of the year, thanks to offices in China, South Korea and Singapore. Mathrani also cut costs by closing down New York and Washington offices and laying off 8,000 employees.