The 2021 Higher Education Power 100
There's more to leading an institution of higher learning than ensuring students complete their courses of study and earn their degrees. School deans and presidents are also civic leaders, debating the issues of the day, defending the rights of women and people of color, and supporting students from other countries. Many serve on local and state commissions or join the boards of nonprofit, philanthropic and other community-based organizations, shaping policies and crafting solutions to societal challenges. Colleges and universities are major employers and landowners, and their graduates make up an educated workforce that underpins a thriving economy. During COVID-19, these leaders have contended with campus outbreaks and shutdowns while finding innovative ways to adapt – and scientists and researchers on faculty have developed treatments and strategies to combat the deadly virus. 
That's why City & State's Higher Education Power 100, reported in partnership with journalist Bianca Silva, isn't based primarily on such narrow factors as graduation rate, class size and student grades and test scores. Instead, the chancellors, presidents and deans of New York's colleges and universities – as well as a few public officials and philanthropists – are featured on this list due to their extracurricular activities outside the classroom as they seek to make the state a better place.
1. Félix Matos Rodríguez
Chancellor, City University of New York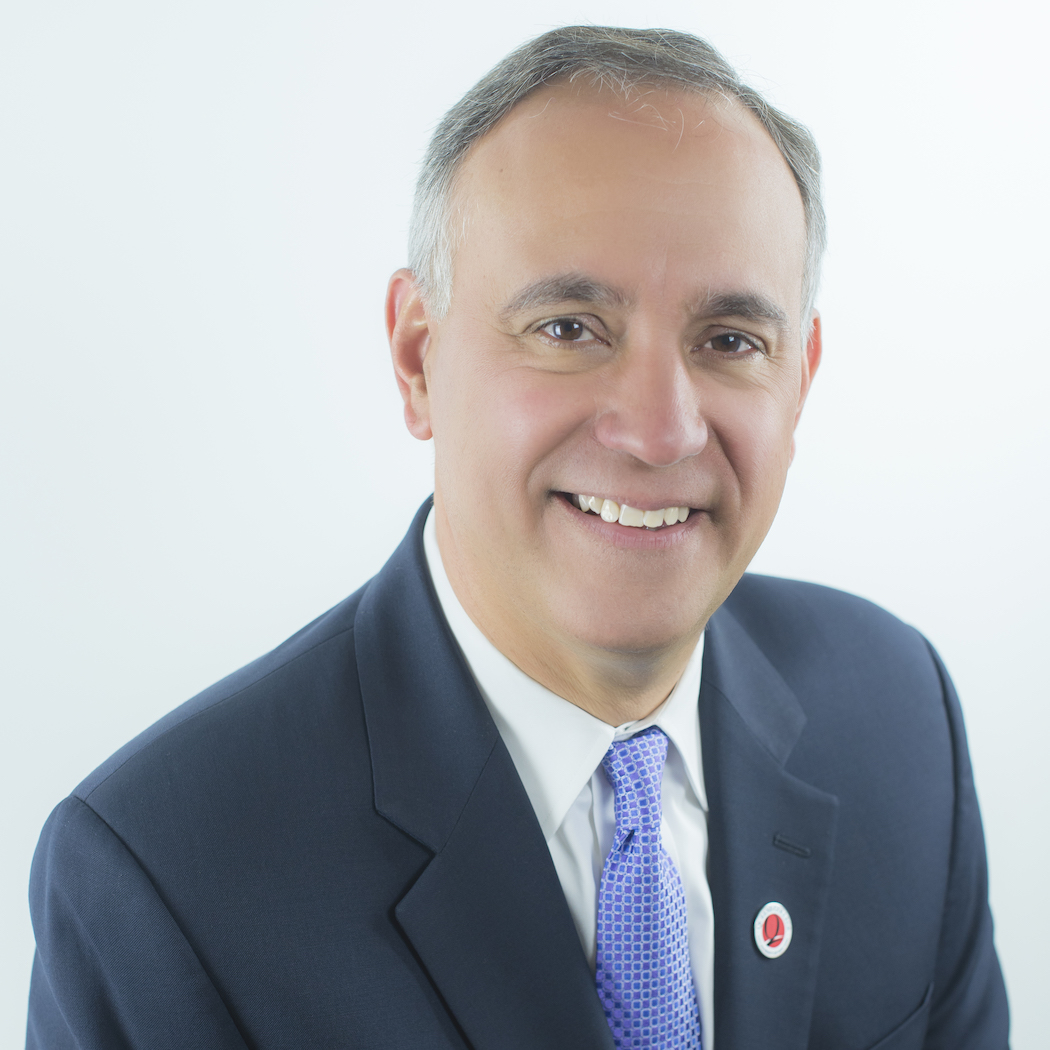 City University of New York Chancellor Félix Matos Rodríguez has followed through on increasing faculty diversity. Nine new college presidents – including two Asian Americans, three African Americans and three women – were appointed in the past year. Early on in the COVID-19 pandemic, CUNY established the Chancellor's Emergency Relief Fund with $1 million each from the Carroll and Milton Petrie Foundation and the James and Judith K. Dimon Foundation. This grew to more than $8 million by the fall and allowed CUNY to distribute emergency grants to more than 10,000 students.
2. Jim Malatras
Chancellor, State University of New York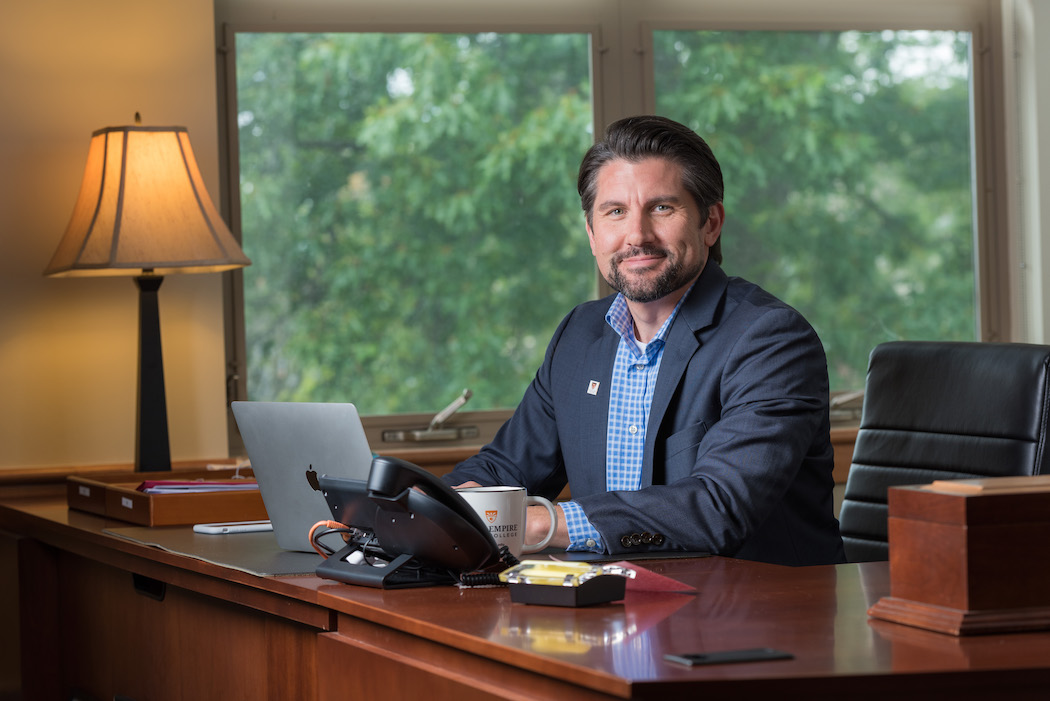 Since Jim Malatras was named State University of New York chancellor in August, he has navigated coronavirus outbreaks, eliminated application fees for high school seniors from low-income households and boosted faculty and staff diversity. Besides overseeing SUNY's 64 campuses and nearly 400,000 students, the former director of state operations remains one of Gov. Andrew Cuomo's closest allies, serving on the governor's COVID-19 task force and appearing at many of Cuomo's coronavirus briefings last year. Yet those ties are now a liability with the governor facing allegations of sexual harassment and underreporting nursing home deaths.
3. Lee Bollinger
President, Columbia University
As the Ivy League's longest serving president, Columbia University's Lee Bollinger oversees not just an elite higher education institution but a real estate portfolio that is one of the biggest in New York City. As part of the ambitious Manhattanville campus expansion into West Harlem, the Jerome L. Greene Science Center and the Lenfest Center for the Arts opened in 2017, and the Forum opened a year later. Bollinger has also penned two books on freedom of speech due to be published this year.
4. Martha Pollack
President, Cornell University
Cornell University, which has long been one of the largest employers based in upstate New York, continues to thrive and expand under the leadership of Martha Pollack. In addition to overseeing Cornell Tech on Roosevelt Island, she announced a range of new initiatives to promote racial justice – including programs to further educate students and faculty, and to support diversity and inclusion on campus. Cornell is also investing in outreach initiatives in K-12 public schools and Break Through Tech, a program for women and underrepresented groups pursuing careers in technology.
5. Andrew Hamilton
President, New York University
Since taking the helm at New York University in 2016, Andrew Hamilton has sought to prioritize increasing diversity and limit tuition increases for New York and international students. The iconic institution, which is one of New York's biggest employers, saw applications rise significantly during the coronavirus pandemic, with more than 100,000 first-year applicants representing an increase of 20% over the previous year. Hamilton also recently called on the Biden administration to welcome more international students.
6. Shirley Ann Jackson
President, Rensselaer Polytechnic Institute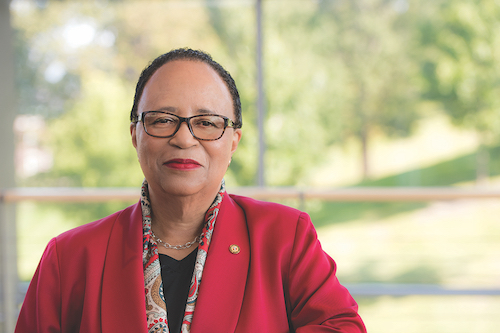 Shirley Ann Jackson has been a champion for women and people of color pursuing careers in science. Since 1999, Jackson has led the Rensselaer Polytechnic Institute, where she has developed the school's world-class reputation while inspiring a new generation of STEM professionals. The first Black woman to receive a doctorate from the Massachusetts Institute of Technology, she went on to work for the Clinton and Obama administrations. In 2016, President Barack Obama awarded her the National Medal of Science, the nation's highest honor for contributions in science and engineering.
7. Sarah Mangelsdorf
President, University of Rochester
Sarah Mangelsdorf has led the University of Rochester since 2019, supporting the institution's multimillion-dollar research efforts, strengthening ties to the Rochester community, and prioritizing equity and inclusion on campus. The university is ranked No. 22 in "Best Value Schools" and No. 34 in "National Universities" in the U.S. News & World Report. As the region's largest employer, under Mangelsdorf's watch, the University of Rochester has committed to raising the minimum wage for the school to $15 per hour by December 2022.
8. Satish Tripathi
President, University at Buffalo
In the decade since Satish Tripathi has taken leadership of the University at Buffalo, the school has witnessed a period of significant growth, progress and innovation. He expanded its global presence by signing a memorandum of understanding with former Indian Prime Minister Manmohan Singh to establish the Indo-U.S. Inter-University Collaborative Initiative in Higher Education and Research. He was one of the writers of the UB 2020 long-range academic plan to align resources and make strategic investments to support students and faculty. Tripathi was also the co-chair of the Western New York Regional Economic Development Council from 2011 to 2017.
9. Deborah Glick
Chair, Assembly Committee on Higher Education
The first openly lesbian or gay member of the state Legislature, Assembly Member Deborah Glick has spearheaded legislation dealing with civil rights, reproductive freedom, health care, LGBTQ protections and higher education – the latter in her official capacity as chair of the Assembly Committee on Higher Education, a post she's held since 2007. In March, Glick and her colleagues proposed spending $18.6 billion on higher education, but in April the governor agreed to a more modest 3.8% increase to $7.7 billion.
10. Toby Ann Stavisky
Chair, State Senate Committee on Higher Education
State Sen. Toby Ann Stavisky has chaired the state Senate Committee on Higher Education since 2019, focusing on diversity and boosting student aid. Her early career as a high school teacher inspired her to fight for better schools and social programs. She joined dozens of state lawmakers last month calling on Gov. Andrew Cuomo to resign in the wake of allegations of sexual harassment and altered tallies of nursing home deaths from COVID-19.
11. Merryl Tisch
Chair, SUNY Board of Trustees
When Merryl Tisch stepped down as the state Board of Regents chancellor in 2016, it wasn't long before she found another way to influence New York's education system. In 2017 she joined the State University of New York board of trustees, in 2018 she was named the board's vice chair, and in 2019 she was appointed chair. On her watch, the vast university system has spearheaded efforts to increase diversity while also continuing to educate students throughout the COVID-19 pandemic. 
12. William Thompson Jr.
Chair, CUNY Board of Trustees
In an alternate universe, William Thompson Jr. might be wrapping up his second term as mayor of New York City – but after the 2013 primary he gave up seeking a runoff vote and conceded to Bill de Blasio. The former New York City comptroller and past president of the New York City Board of Education went on to lead the City University of New York board of trustees, taking on a more hands-on role during the search for a new chancellor and providing steady leadership during the COVID-19 pandemic.
13. Joanie Mahoney
President, SUNY College of Environmental Science and Forestry
When Joanie Mahoney was county executive of Onondaga County, she was known as one of Gov. Andrew Cuomo's most reliable Republican allies. She was appointed by Cuomo to chair the New York state Thruway Authority in 2015, and after she stepped down as county executive she came on at the State University of New York College of Environmental Science and Forestry as chief operating officer. In November, she was elevated to the presidency, making her the first woman to lead the institution.
14. Stuart Rabinowitz
President, Hofstra University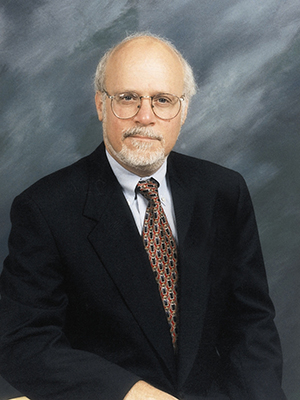 While leading Hofstra University for two decades, Stuart Rabinowitz has created new schools, including the Donald and Barbara Zucker School of Medicine, while the university has achieved the feat of hosting three consecutive presidential debates (in 2008, 2012 and 2016), elevating the school's profile. In 2020, the civically engaged leader was appointed to lead Nassau County's Coronavirus Economic Advisory Council to develop strategies to help businesses survive the coronavirus pandemic. At the end of his term in August, Rabinowitz will retire.
15. Harvey Stenger
President, Binghamton University
Since becoming president nine years ago, Harvey Stenger has improved Binghamton University's reputation by investing in research and graduate programs and strengthening academic partnerships. Stenger has also focused on enrollment: Binghamton's head count has increased by a third over the last decade. Despite the pandemic, the first-year student retention rate rose from 92% to 93% in 2020. In March, Stenger welcomed the Decker College of Nursing and Health Sciences' move into its new facilities in Johnson City.
16. Havidán Rodríguez
President, University at Albany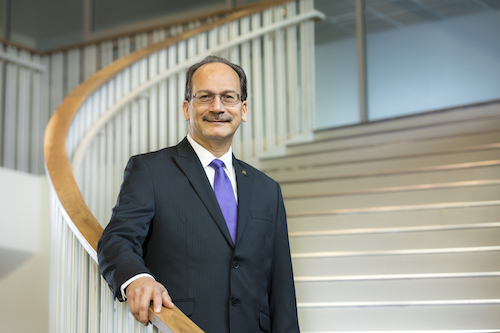 University at Albany President Havidán Rodríguez has been busy during the coronavirus crisis, grappling with COVID-19 cases on campus, setting up remote learning options and partnering with the state Department of Health to study the impact of the pandemic across different demographic groups. Rodríguez was appointed last year by Gov. Andrew Cuomo to lead SUNY's Hispanic Leadership Institute, and co-chairs the governor's Capital Region Regional Economic Development Council.
17. Kent Syverud
Chancellor and President, Syracuse University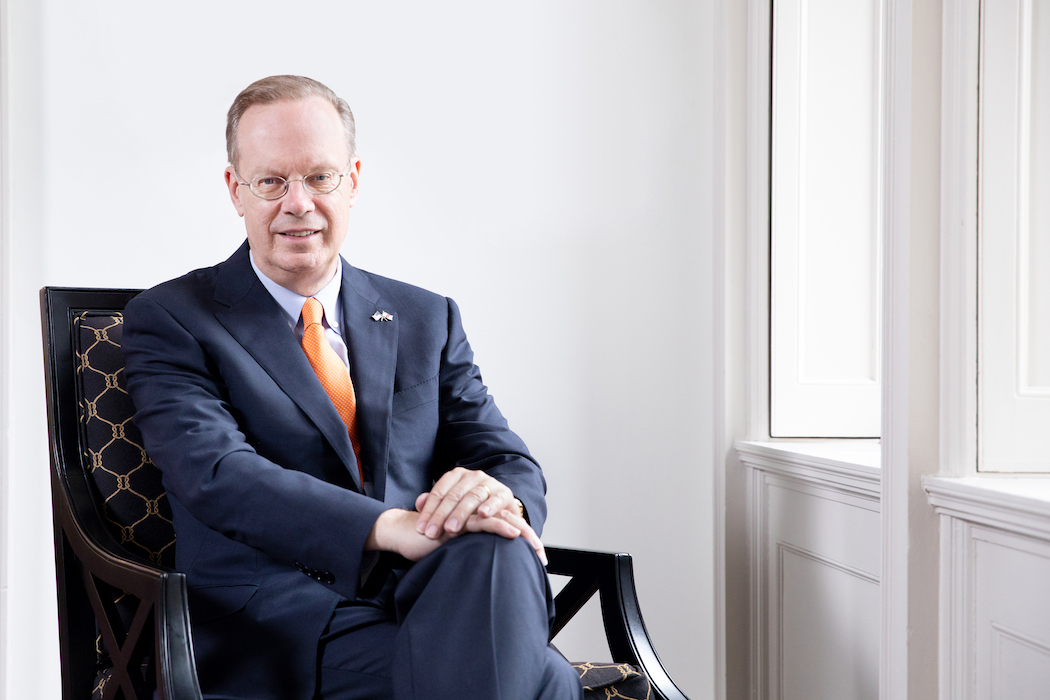 Kent Syverud is aiming to take Syracuse University to the next level. In addition to launching a $1.5 billion fundraising campaign aiming to bolster the university's international reputation and attract high-end faculty, he also recently announced a diversity and inclusion plan that addresses discrimination and accessibility for students and employees with disabilities on campus. Syracuse also plans on investing in interdisciplinary research in 10 fields including quantum information science, biology-inspired materials and policy on autonomous systems.
18. Ari Berman
President, Yeshiva University
As president of Yeshiva University, Ari Berman oversees a highly regarded Jewish institution for higher education with four campuses in Manhattan and the Bronx. Last year, the school rose 21 places in the 2021 Best Colleges Ranking from the U.S. News & World Report, jumping to No. 76 in "National Universities." In January, Berman signed a new agreement between Yeshiva University and Montefiore Medicine, launching a joint Yeshiva University-Albert Einstein College of Medicine bachelor's and doctoral degree program for high school graduates.
19. Maurie McInnis
President, Stony Brook University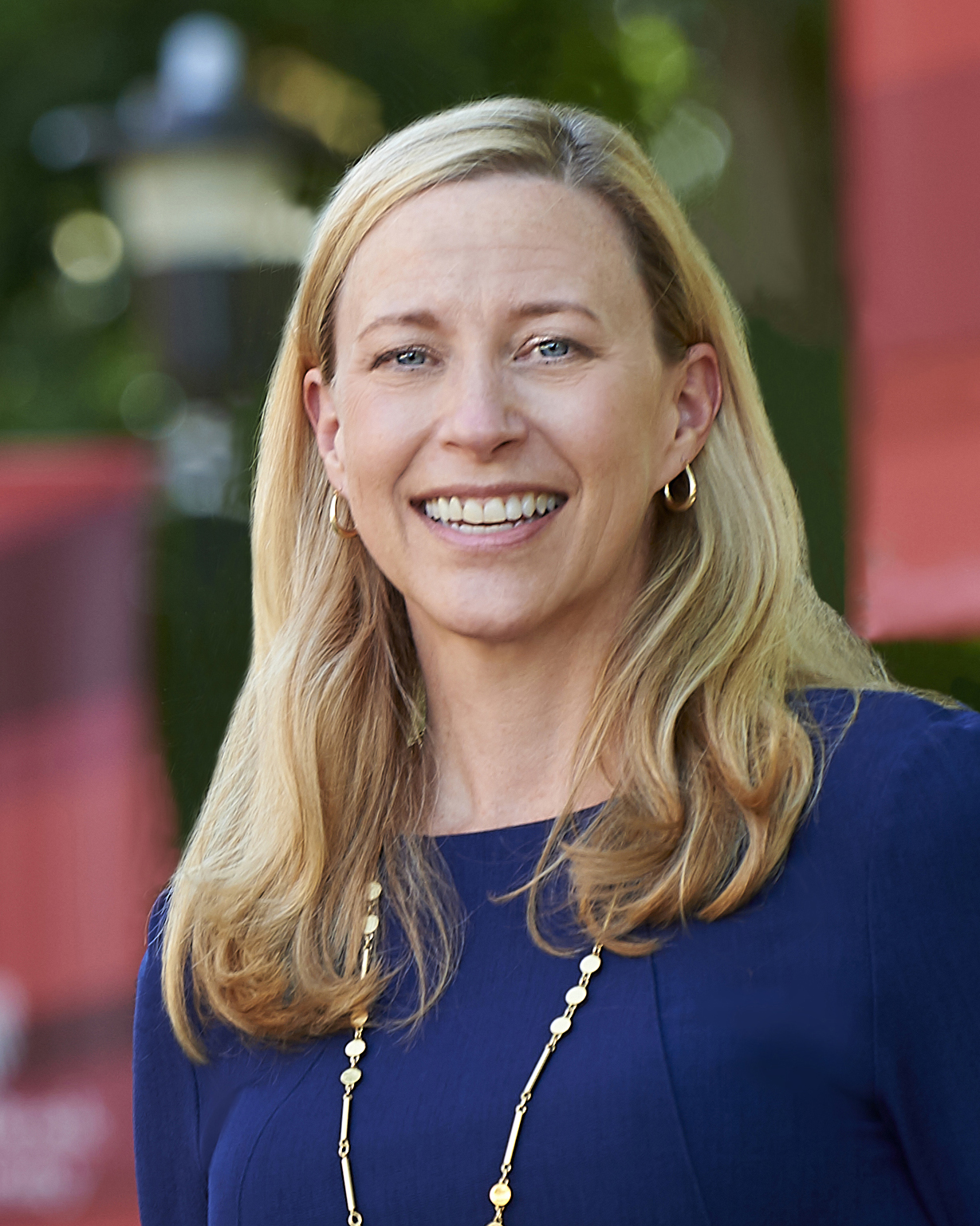 Maurie McInnis has had to quickly navigate the challenges of leading Stony Brook University in a pandemic. Since taking over in July, she's also been responsible for overseeing Stony Brook Medicine, Long Island's prestigious academic medical center, which encompasses five health sciences schools, three hospitals, and 120 community-based health care settings. McInnis also presides over economic development initiatives on Long Island and Stony Brook's role as a co-manager of Brookhaven National Laboratory.
20. Inez Barron
Chair, New York City Council Committee on Higher Education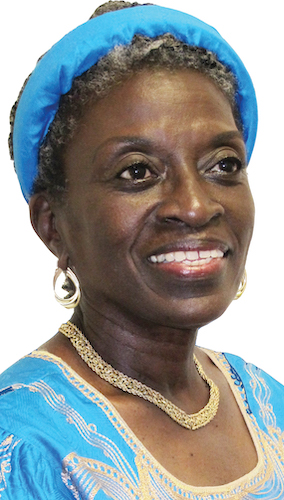 As chair of the New York City Council Committee on Higher Education, Inez Barron has called on the City University of New York to be more proactive in seeking funding in the city budget for the upcoming fiscal year 2022. During the COVID-19 pandemic, she also called on CUNY to increase mental health resources for its students – many of whom come from low-income communities. Prior to serving in public office, Barron was a public school teacher for more than three decades.
21. MacKenzie Scott
Philanthropist
MacKenzie Scott made waves in December when she donated a historic $60 million to two City University of New York Schools — $30 million to the Borough of Manhattan Community College and $30 million to Lehman College. Scott explained that they were chosen because of their strong governance and history of working on the front lines to provide resources to underserved communities, especially during the pandemic. Scott donated $4.2 billion to 384 organizations, including more than 30 colleges, in the latter half of 2020.
22. Jennifer Raab
President, Hunter College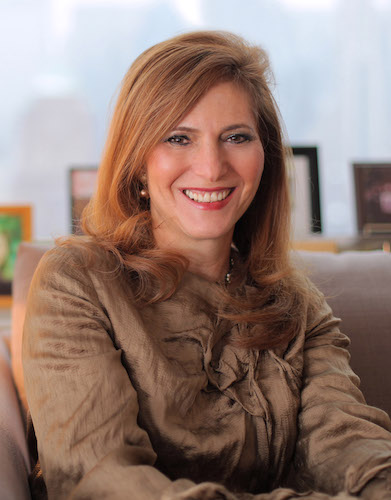 For two decades, Jennifer Raab has been instrumental in turning Hunter College into a world-class institution that provides its students with an affordable education and a pipeline for social mobility. She has been responsible for raising more than $400 million in philanthropic support. In 2019, she joined the advisory board for Women.nyc, a mayoral initiative to make New York City "the best place in the world for women to succeed."
23. David Munson
President, Rochester Institute of Technology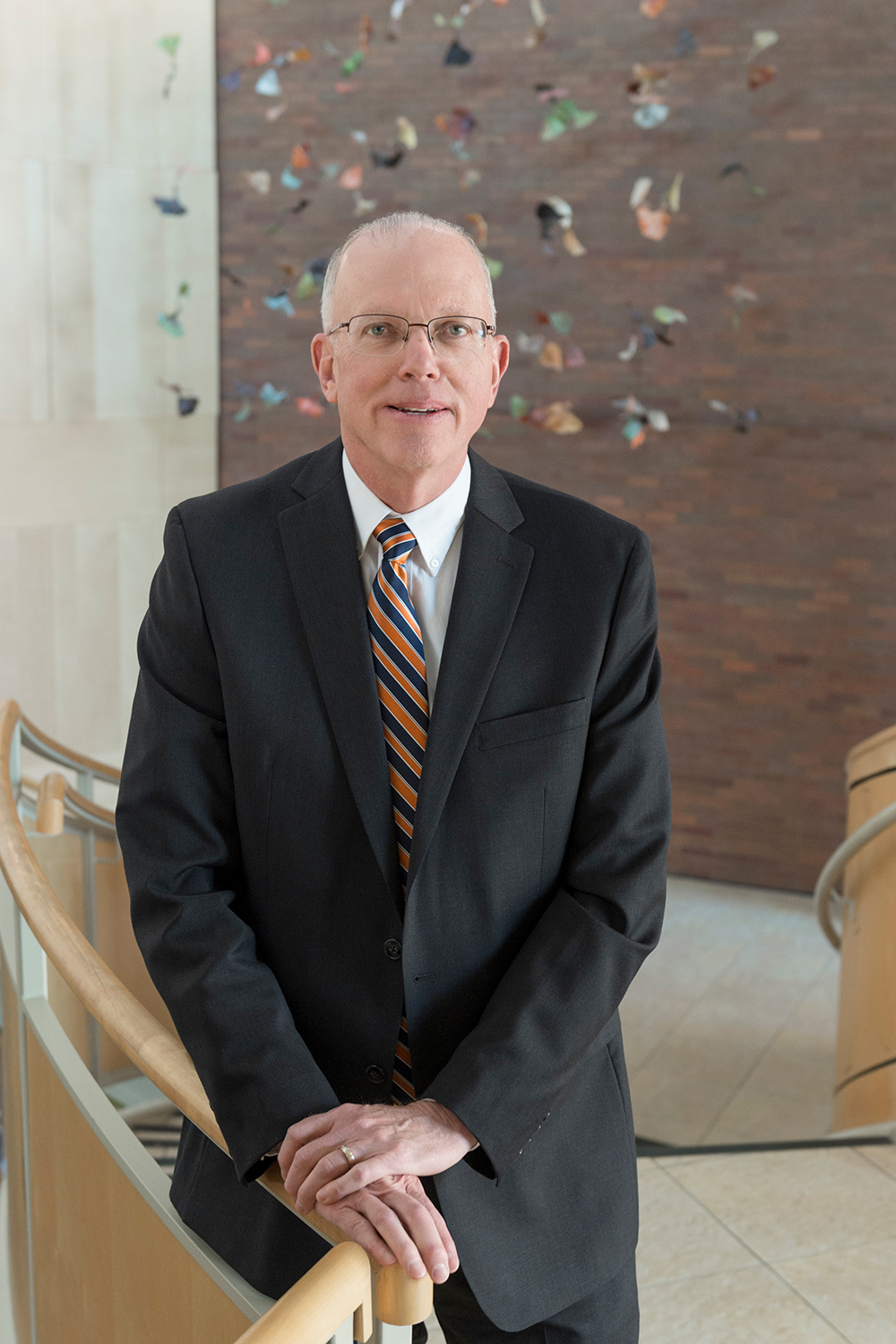 David Munson has made significant progress in expanding Rochester Institute of Technology's campuses in New York and around the globe. As president, he has sponsored research that reached a record $78 million in 2018, while the university's endowment currently stands at $938 million. Munson is also committed to developing a strategic program that calls for RIT to develop the leading performing arts program in the nation for non-majors.
24. Frederick Kowal
President, United University Professions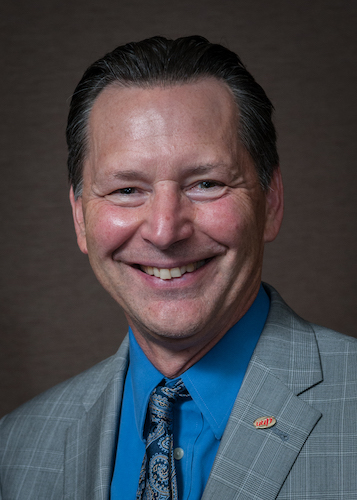 When Frederick Kowal ran for president at the nation's largest higher education union in 2013, he promised to make the United University Professions a more dynamic and progressive force. In 2019, he unveiled his "NY25" plan to position the State University of New York as a leader in sustainability and accessibility and solidify higher education investments. In response to the coronavirus pandemic, he helped UUP members on the front lines find hotel rooms near SUNY hospitals, held virtual town halls and directed personal protective equipment purchases for SUNY hospital workers.
25. Barbara Bowen
President, Professional Staff Congress
Barbara Bowen has been the president of the City University of New York's Professional Staff Congress since 2000. The PSC currently represents 25,000 faculty members and professional staff at CUNY and the CUNY Research Foundation. She has spoken up about CUNY's drastic budget cuts that have resulted in faculty layoffs and has been part of the effort to push for a "New Deal" for CUNY. Bowen is also a member of the New York State United Teachers board of directors and is on the executive board of the New York City Central Labor Council.
26. Shirley Collado
President, Ithaca College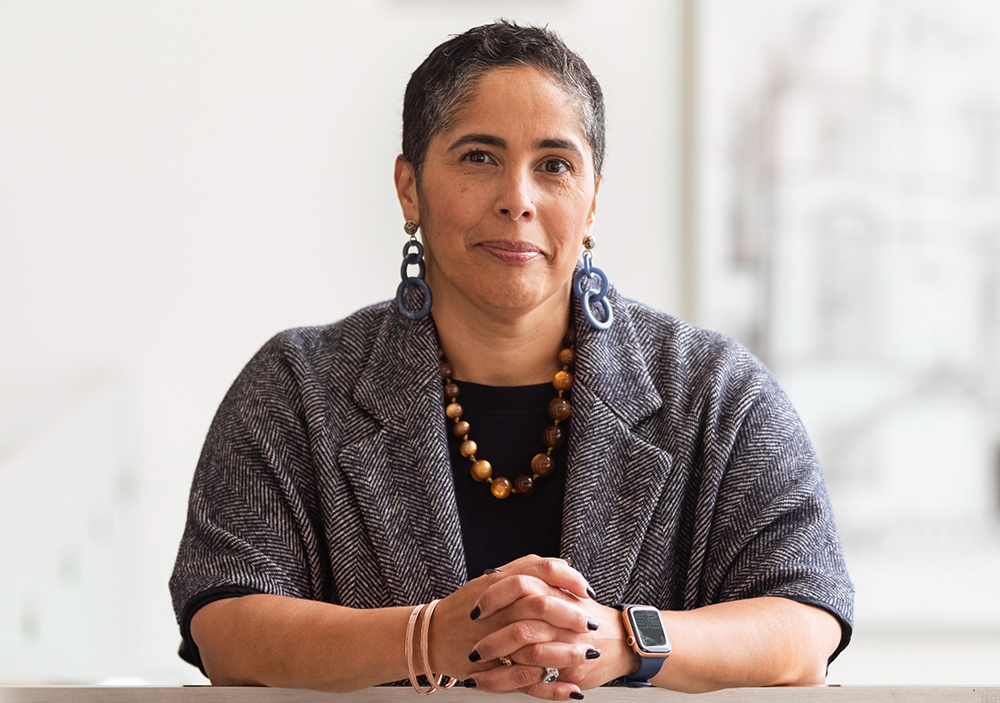 When Shirley Collado was appointed president of Ithaca College in 2017, she not only became the first Dominican American woman to lead the school but also became the first Dominican American president of any four-year college or university in the country. She also serves as a professor in Ithaca College's department of psychology. In her first year, she launched the President's Seed Grant Initiative and the President's Fellows Program. Despite the early achievements, Collado has been navigating recent faculty cuts, decrease in enrollment and school-wide budget cuts.
27. Christopher Gibson
President, Siena College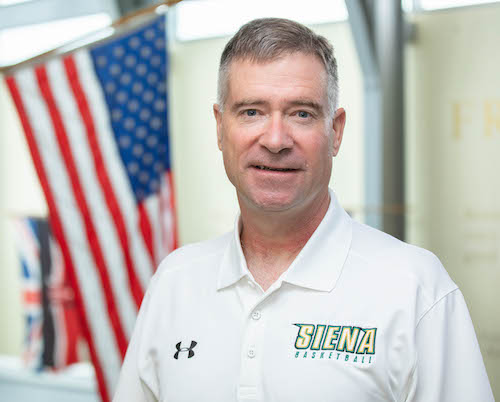 During his first year as president, Siena College alumnus Christopher Gibson has been co-leading the College's coronavirus recovery and reopening efforts in addition to making racial justice a priority. Prior to joining Siena College, he represented New York's 19th District in Congress, where he quickly gained a reputation for bipartisanship, and was seen as a potential gubernatorial candidate. He also served four combat tours in Iraq and was part of the NATO peacekeeping mission in Kosovo.
28. S. David Wu
President, Baruch College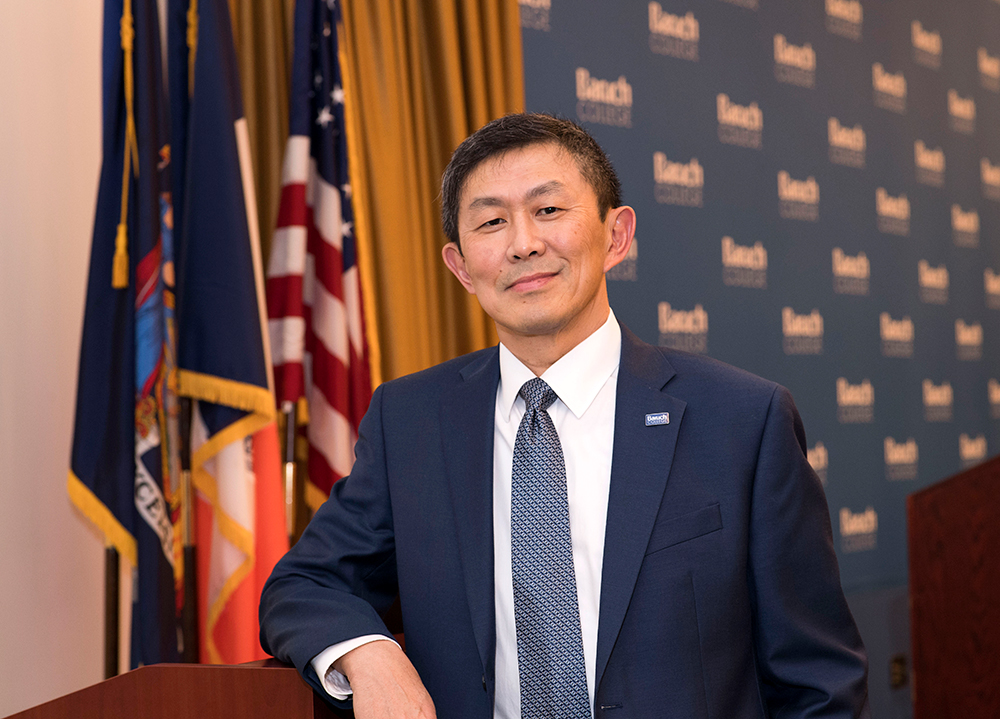 The former provost and executive vice president of George Mason University, S. David Wu was selected as the first Asian American president of Baruch College in February 2020. His swift response to the COVID-19 pandemic included establishing the "Task Force for the Future'" to put Baruch on a path to safety and offer flexibility to its students and faculty. Baruch received a $1 million gift from Bank of America to fund new initiatives supporting education and career development programs that prepare Black and Latino students for the workforce.
29. Joseph McShane
President, Fordham University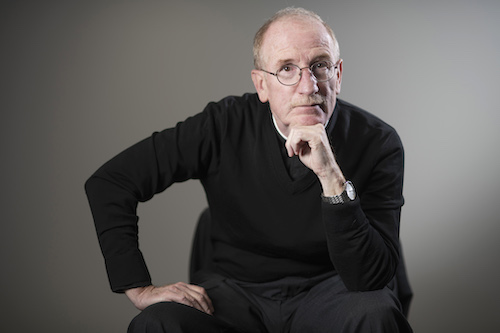 The Rev. Joseph McShane, S.J. has been the president of Fordham University since 2003. During his tenure, the university has undergone many changes,including hiring its first chief diversity officer in 2017 and completing an ambitious plan for the Lincoln Center campus that included opening a new school of law in Manhattan. In 2020, the school created a Mission and Social Justice Committee to address racism following the George Floyd protests. 
30. Darryl Williams
Superintendent, U.S. Military Academy at West Point
In 2018, Darryl Williams became the first African American to be sworn in to lead the United States Military Academy at West Point.As superintendent, Williams has worked to address and improve the culture at the academy. He has introduced courses that educate cadets on healthy relationships and facilitating difficult conversations and has made strides against issues like sexual assault and racism. Williams was selected by then-President Barack Obama to lead the U.S. response to the Ebola crisis in Liberia in 2014.
31. Heather Perfetti
President, Middle States Commission on Higher Education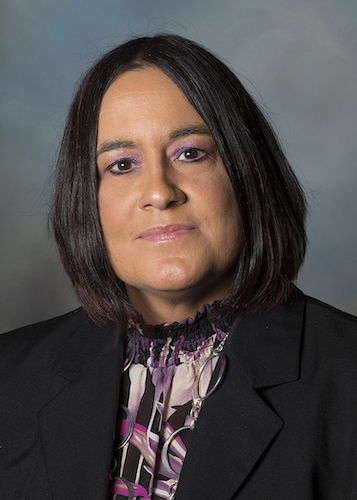 College can be nerve-wracking for students, especially when it's time for final exams. For college presidents, the accreditation process can be equally stressful. In New York, more than 200 institutions of higher education are accredited by the Middle States Commission on Higher Education, which has been led since last summer by Heather Perfetti. When Perfetti came on as president, she promised to remain focused on upholding rigorous educational standards while also promoting social justice and standing against institutional racism.
32. William Murphy
Deputy Commissioner for Higher Education, State Education Department
Prior to becoming deputy commissioner for higher education in the Office of Higher Education, William Murphy had served in a previous role at the New York State Education Department as the director of professional education in the Office of the Professions, where he led teams that evaluated professional licensure programs at colleges and universities in New York state and internationally. He was also an assistant director at the Borough of Manhattan Community College Center for Continuing Education and Workforce Development and the director for the Workforce Development Institute.
33. Dwight McBride
President, The New School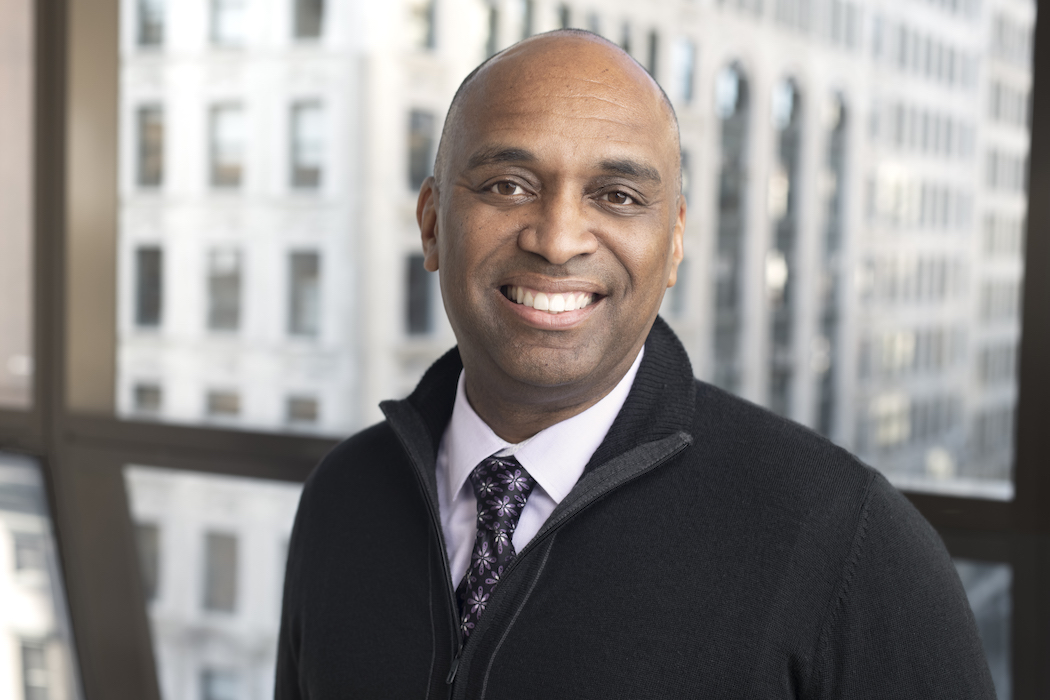 As The New School's first Black president, Dwight McBride began his tenure by pledging $100,000 to the Student Emergency Assistance program, which provides short-term financial relief to students with urgent needs. He took on the role at the peak of the COVID-19 pandemic, in April 2020, and was prepared for the task after almost three decades working in higher education. He served as the provost and executive vice president for academic affairs at Emory University and has published works examining the connections between race theory, Black studies and identity politics.
34. Anthony Collins
President, Clarkson University
Anthony Collins has been serving as president of Clarkson University for nearly two decades, during which he has helped grow its rigorous STEM program. Last year, he was appointed by Gov. Andrew Cuomo to the Reimagine Education Advisory Council, which aims to help schools find innovative solutions for reopening during the coronavirus pandemic. He's also the chair of the Association of Independent Technological Universities.
35. Guillermo Linares
President, New York State Higher Education Services Corp.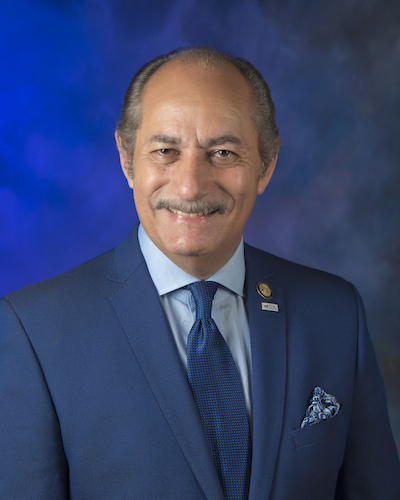 Guillermo Linares was appointed the president of New York state's Higher Education Services Corp. by Gov. Andrew Cuomo in 2017. He's responsible for overseeing the hundreds of thousands of need-based grants and scholarships awarded to New Yorkers each year. Prior to his appointment, he served on the New York City Council, and was an Assembly member for the 72nd District. He also served as commissioner of the Mayor's Office of Immigrant Affairs from 2004 to 2009, where he advocated for immigrant rights.
36. Brian Shanley
President, St. John's University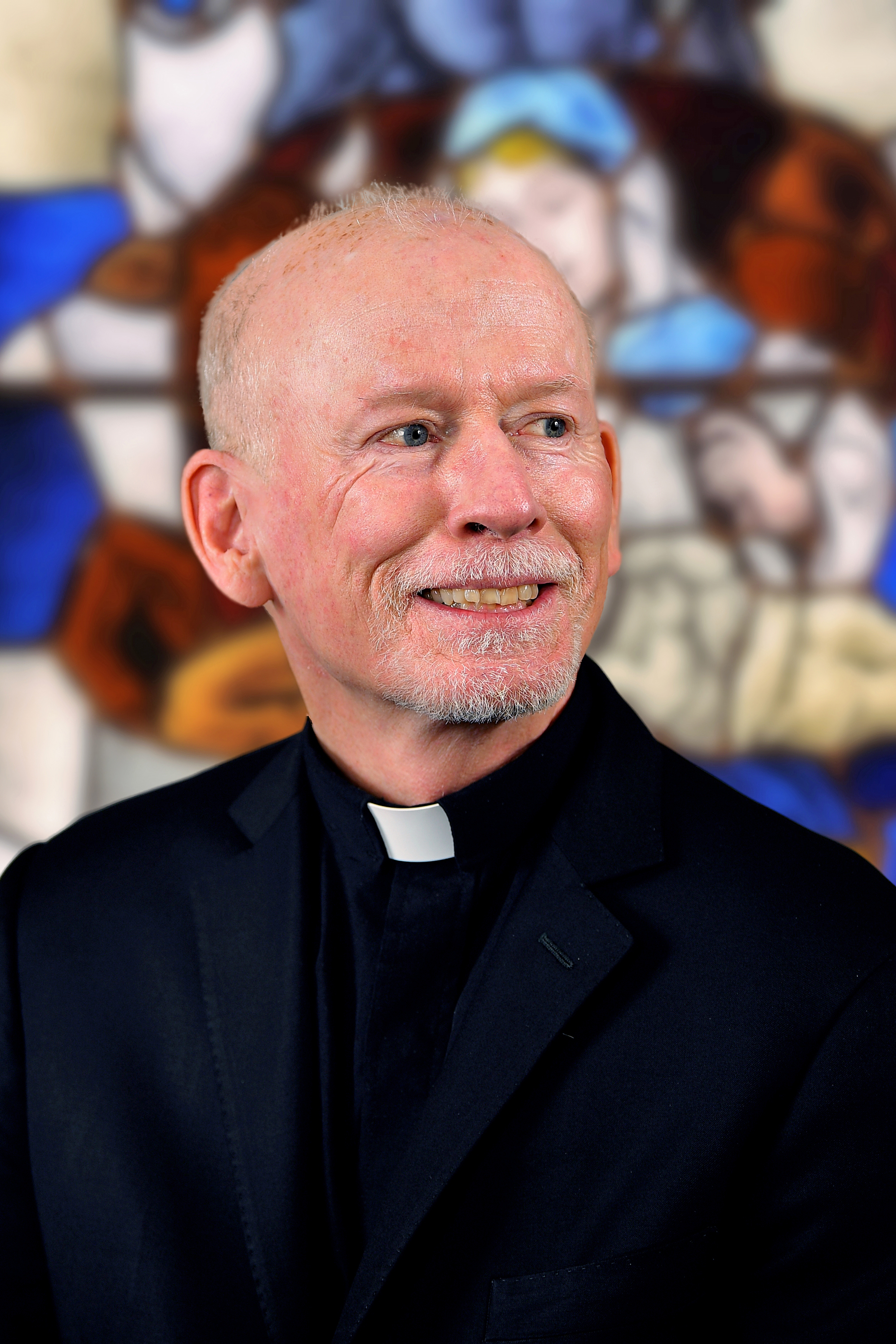 New president the Rev. Brian Shanley replaces Conrado "Bobby" Gempesaw, who led St. John's University from 2014 to 2021. Since stepping into the role in February, Shanley has been responsible for leading over 20,000 undergraduate and graduate students. Shanley previously served as president of Providence College from 2005 to 2020, where he was credited with making substantial improvements to the college's campus facilities and student services, in addition to diversifying the student body and strengthening the school's national profile in academics and athletics.
37. David Wippman
President, Hamilton College
David Wippman became president of Hamilton College in 2016. Recently, he was elected to serve on the Commission on Independent Colleges and Universities board of trustees, where he represents executive-level participation from colleges and universities throughout New York state and highlights the diversity of institution type and size within the state's independent sector of higher education. Wippman was a director in the National Security Council's Office of Multilateral and Humanitarian Affairs under former President Bill Clinton.
38. Karol Mason
President, John Jay College of Criminal Justice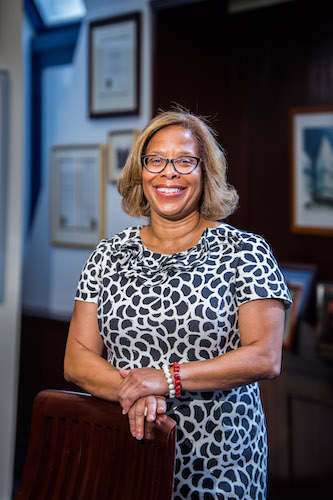 Karol Mason leads John Jay College of Criminal Justice, one of New York's premier institutions focused on public safety. The City University of New York school was founded in the 1950s in response to concerns about the New York City Police Department and its interactions with New Yorkers – an issue that has gained renewed scrutiny following last year's Black Lives Matter protests. Mason, a former Obama administration official, has served as the school's president since 2017.
39. Alex Colvin
Dean, Cornell University School of Industrial and Labor Relations
As the Kenneth F. Kahn '69 dean of the Cornell University School of Industrial and Labor Relations, Alex Colvin focuses on employment dispute resolution and on the future of work. He previously served as interim dean before fully assuming the position in 2019, overseeing initiatives such as the opening of ILR's new Manhattan headquarters at 570 Lexington Ave. and the recruitment and hiring of seven new faculty members.
40. Christine Riordan
President, Adelphi University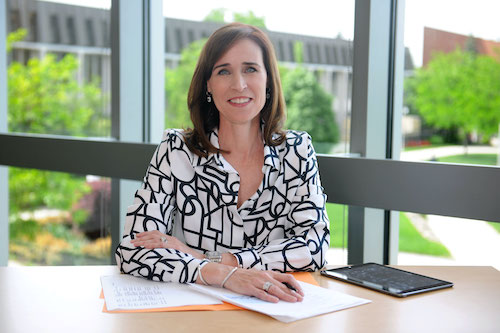 Adelphi University president Christine Riordan has built her reputation on transforming the higher education experience through hands-on learning in small classes. In 2017, Adelphi's first female leader oversaw an expansion of Bridges to Adelphi, a program that offers individualized academic, social and vocational services for students who are on the autism spectrum, have a nonverbal learning disability, or have problems with executive functioning and socialization. Over the past year, she oversaw a major renovation of the school's Ruth S. Harley University Center.
41. Vincent Boudreau
President, City College of New York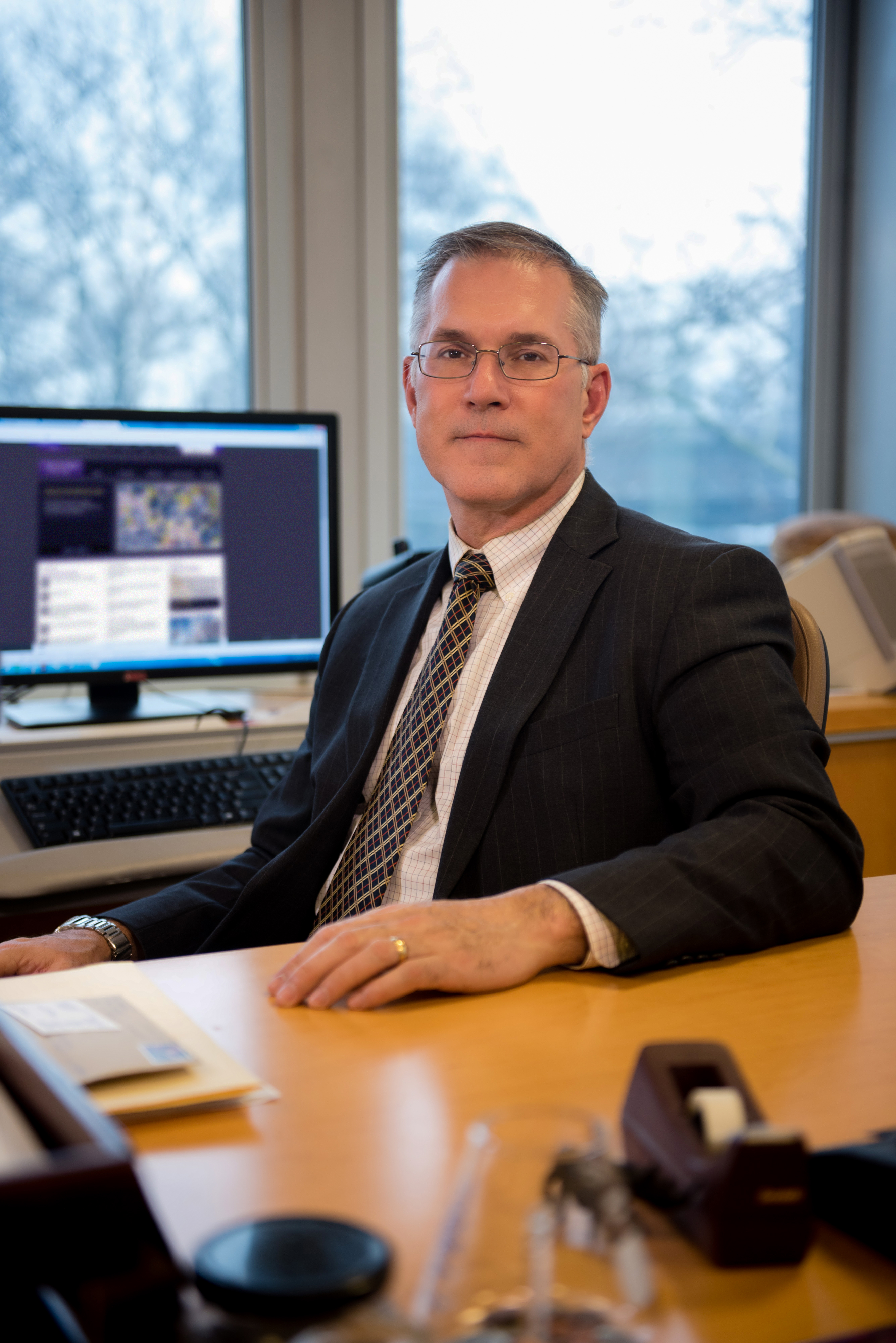 Vincent Boudreau's tenure as the leader of City College has been somewhat tumultuous, with the school facing an ongoing financial crisis during the pandemic. He established the Urban Gardens, an offshoot of Benny's Food Pantry, in 2019 for the community. Before becoming president, Boudreau was the founding dean of CCNY's Colin Powell School for Civic and Global Leadership. As president, he hosted "From City to the World" on CCNY's radio station.
42. Marvin Krislov
President, Pace University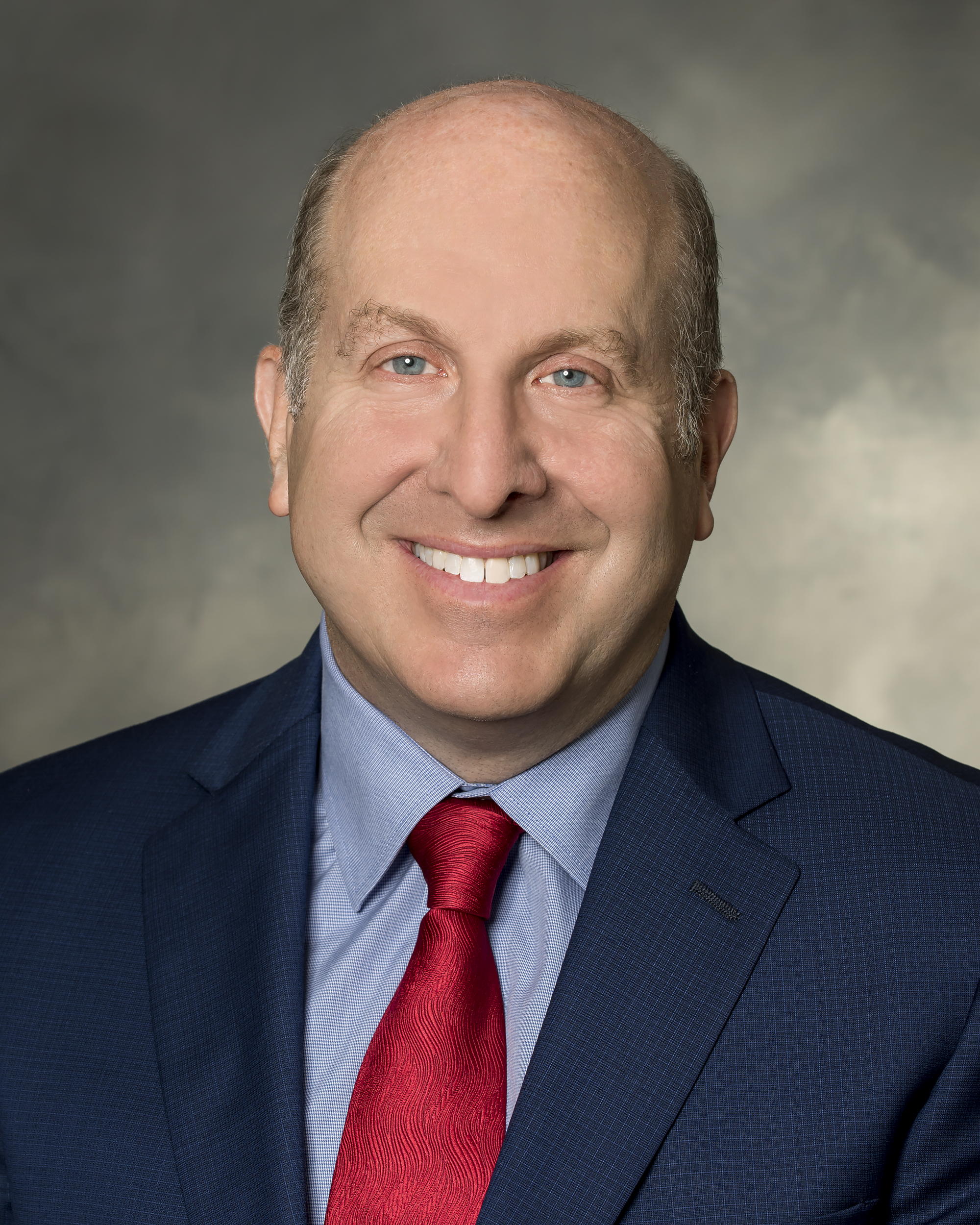 Since becoming Pace University's president in 2017, Marvin Krislov has carried out the school's mission of "opportunitas" – serving all students regardless of economic background, access to education or social mobility. In addition to bolstering its reputation as the leading four-year private college for driving economic mobility, he's overseeing an ambitious plan to open a new state-of-the-art building in downtown Manhattan to replace the current one, which is over 50 years old.
43. Mitchell Moss
Director, Rudin Center for Transportation Policy and Management
NYU Wagner Graduate School of Public Service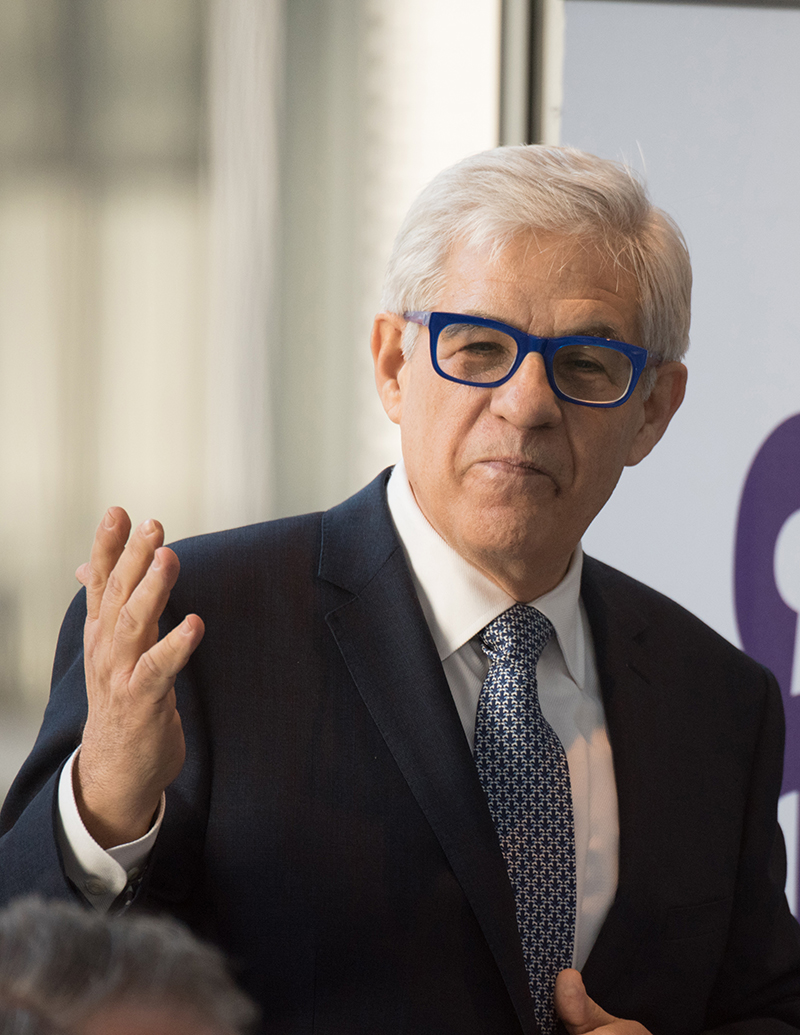 Mitchell Moss, a professor of urban policy and planning and director of the Rudin Center for Transportation Policy and Management, has been on the New York University faculty for nearly five decades. He served on Mayor Bill de Blasio's Brooklyn-Queens Expressway panel and on Gov. Andrew Cuomo's Fix NYC panel to identify ways to fund mass transit and reduce congestion. He'll oversee NYU's new Georgina and Charlotte Bloomberg Public Service Fellows program, made possible by a $25 million gift from Bloomberg Philanthropies.
44. Frank Wu
President, Queens College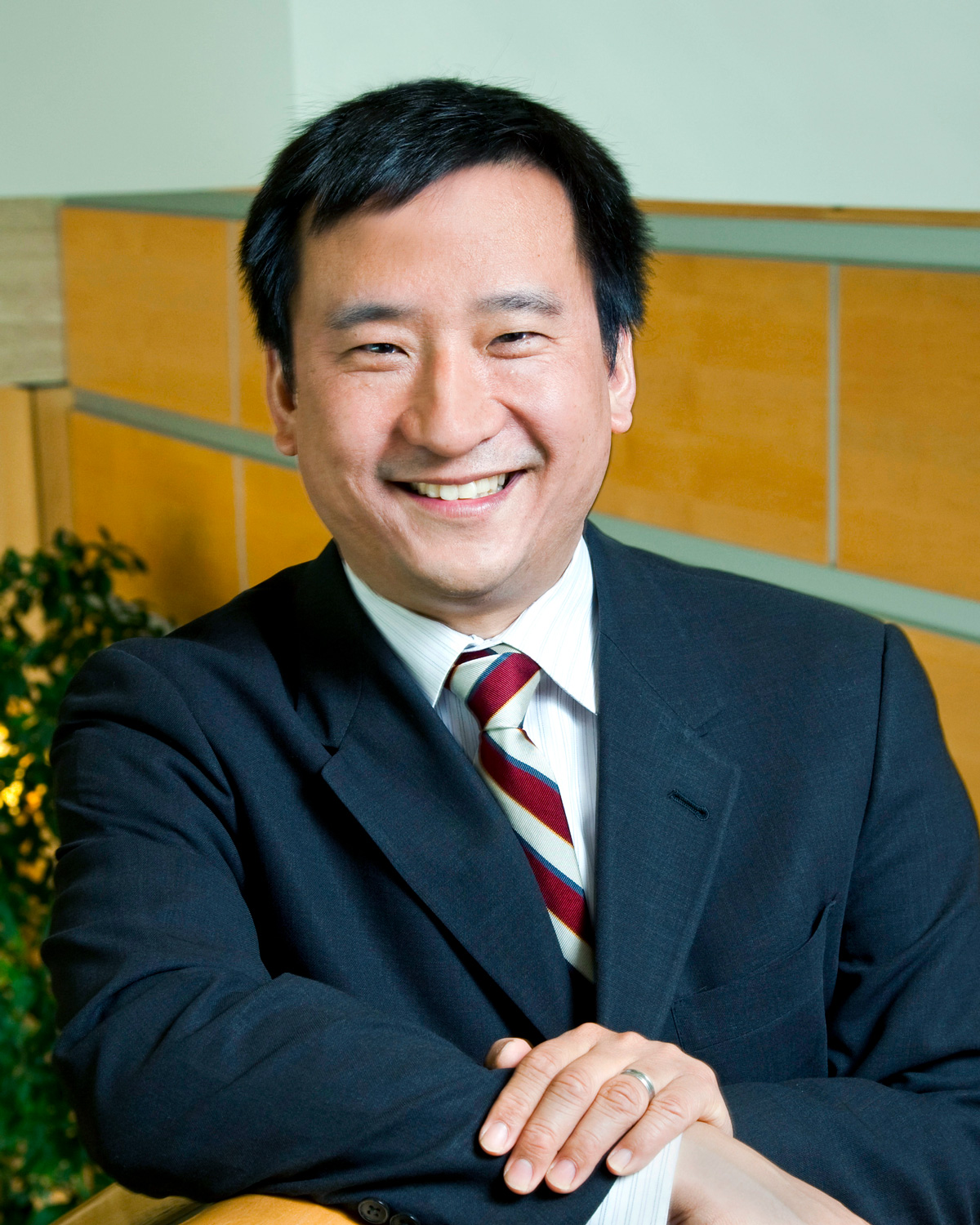 Frank Wu was appointed president of Queens College following the departure of now-City University of New York Chancellor Félix Matos Rodríguez, becoming the first Asian American to assume the role. Over the past year, he has announced plans for a new business and arts school, an initiative that will build on current faculty expertise while forging new partnerships with community institutions. Wu has also expressed his support for international students, promising to make the campus a welcoming space despite student visa hurdles.
45. Kimberly Cline
President, Long Island University
Under the leadership of Kimberly Cline, Long Island University has developed into one of the most notable schools in New York. In addition to announcing the Roc Nation School of Music, Sports and Entertainment – a collaboration with Jay-Z – The Roosevelt School and the George Polk School of Communications, which will launch in the fall of 2021, the school has seen its endowment more than triple since 2013, with a current value of $224 million.
46. Henry Foley
President, New York Institute of Technology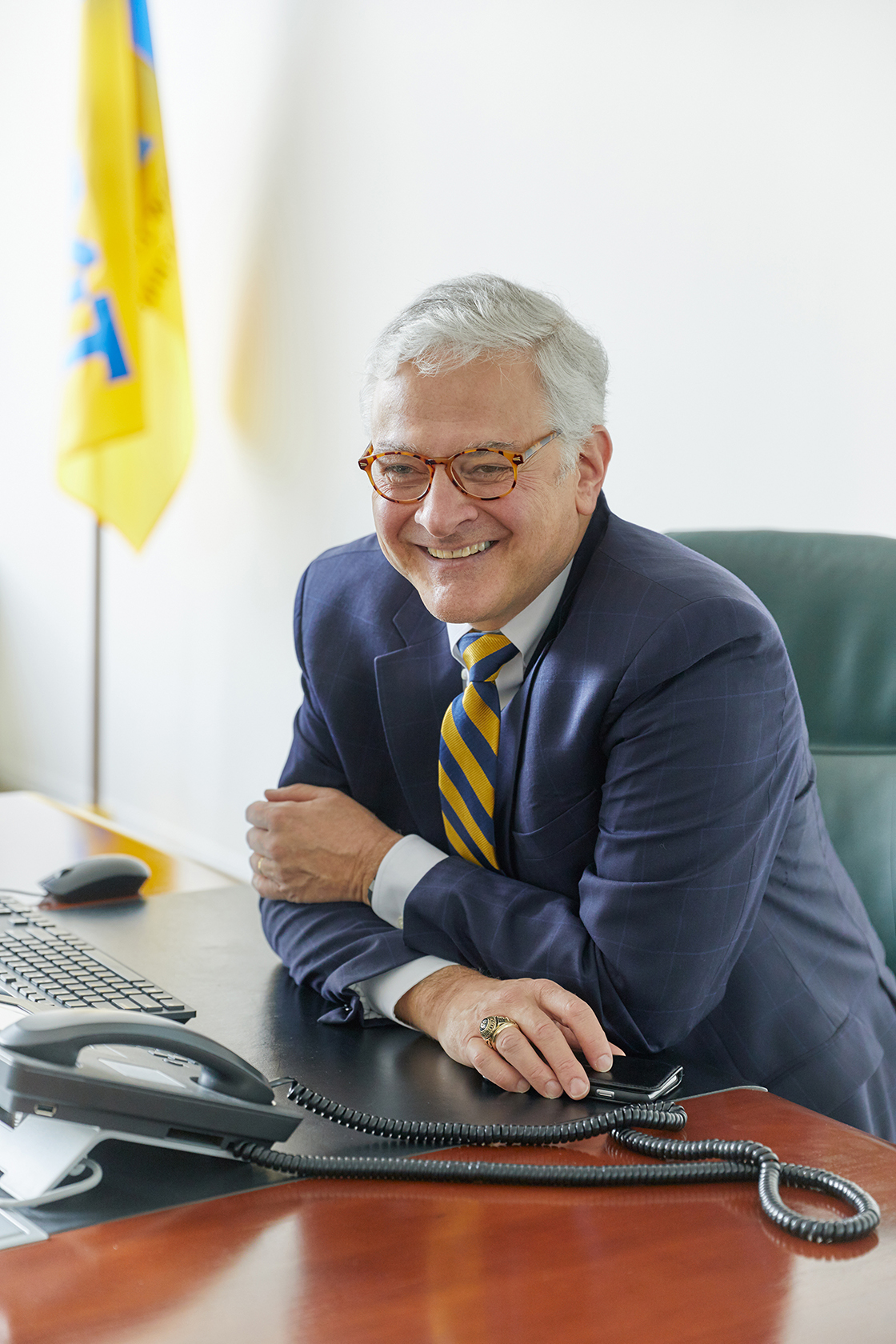 Since becoming president of the New York Institute of Technology in 2017, Henry Foley has focused on boosting the university's reputation and national standing. He assumed the presidency after serving as the interim chancellor of the University of Missouri. An accomplished administrator and research scientist and teacher, Foley has seen the New York Institute of Technology rise in the U.S. News & World Report rankings and has also launched the school's first Ph.D. programs, in medicine and computer science.
47. Kenneth Adams
President, LaGuardia Community College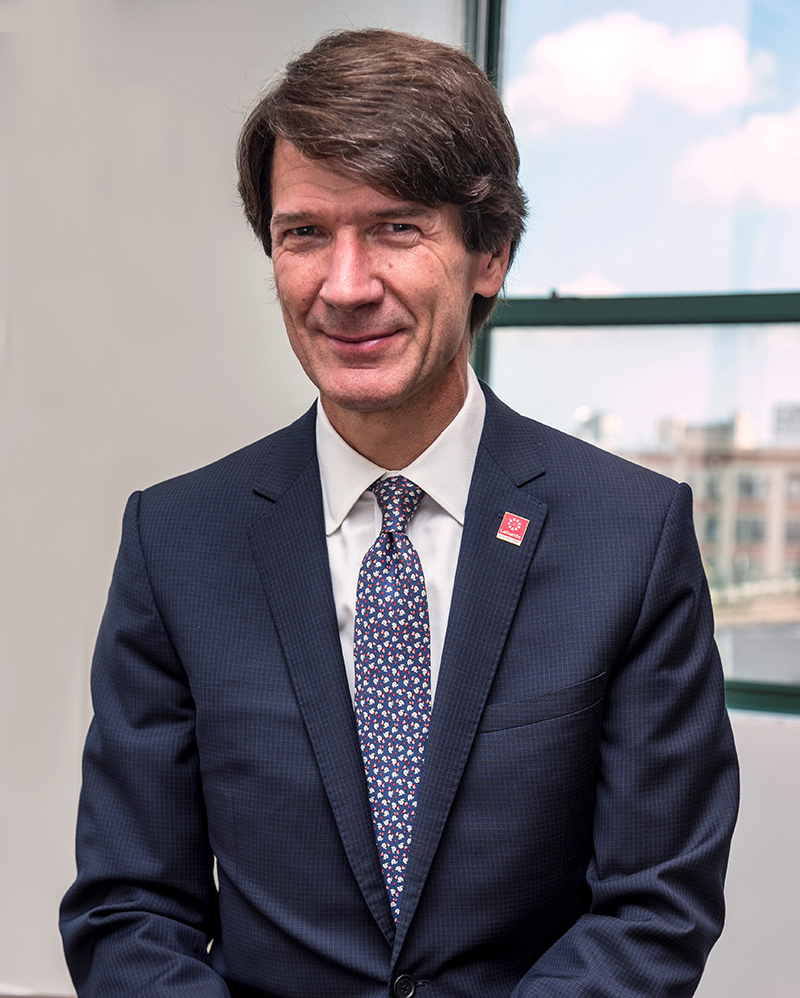 Prior to becoming president of LaGuardia Community College in August 2020, Kenneth Adams was the dean of workforce and economic development at Bronx Community College, where he led the adult and continuing education, workforce development and career services departments. He has also served as the acting commissioner of the state Department of Taxation and Finance and led Empire State Development.
48. José Luis Cruz
Executive Vice Chancellor and University Provost, City University of New York
José Luis Cruz is the executive vice chancellor and university provost at the City University of New York, where he oversees the offices of Academic Affairs, Enrollment Management, Student Affairs and Research. He previously served as president of Lehman College from 2016 until 2019, embracing CUNY's mission as a higher education system that propels students into the middle class. Cruz also chairs the board of directors of The Education Trust.
49. Brian Casey
President, Colgate University
Colgate University President Brian Casey has been at the helm of the school's remarkable surge in popularity among first-time applicants. The university saw a record 17,000 applications for the class of 2025 – a 102% increase from 2020 that includes a corresponding increase in applications from students of color. Casey's first five years as president have also been distinguished by a comprehensive review of the school's diversity and inclusion practices and the construction of three major buildings.
50. Craig Newmark
Founder, Craigslist, Craig Newmark Philanthropies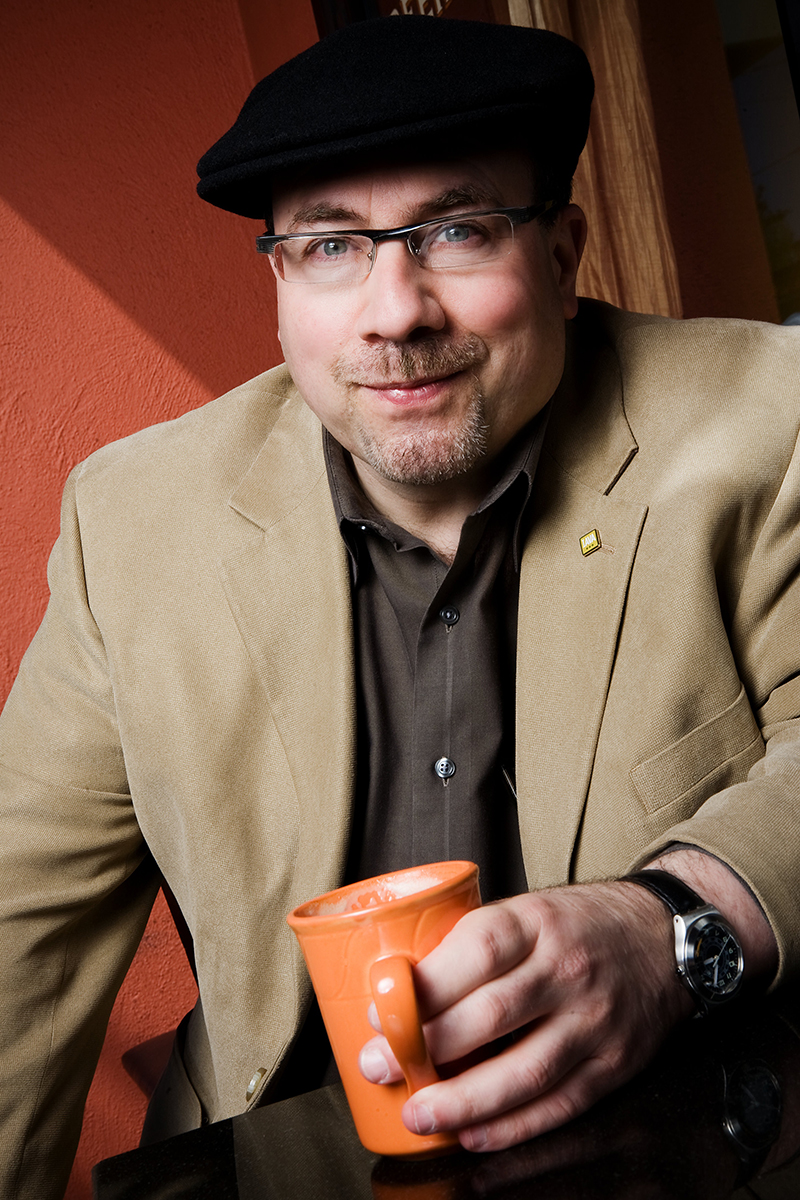 Craigslist and Craig Newmark Philanthropies founder Craig Newmark has spent part of the past decade investing in the future of journalism and in grassroots organizations that are "getting stuff done." In 2018 and 2019, he donated $10 million to the Columbia Journalism School and $20 million to the City University of New York's Graduate School of Journalism – the latter being renamed after him. The donations allow both institutions to enhance their mission of training the next generation of reporters and encouraging innovation and entrepreneurship.
Correction: An earlier version of this post incorrectly described Shirley Collado as the first Dominican American president of any college in the country. She's the first Dominican American president of any four-year college or university in the country.