The 2021 Real Estate/Construction 40 Under 40
The rising stars who are building a better New York.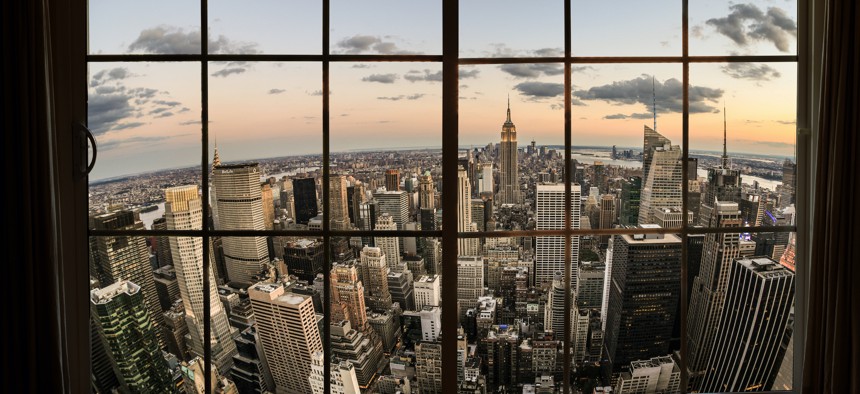 New York's real estate and construction sectors have traditionally been dominated by a small group of influential industry titans, many of them old, white and male. But while these high-profile executives may get all the glory, there's a younger generation of professionals rising through the ranks who are making their mark – and they reflect a growing diversity in these industries as more women and people of color gain positions of power. City & State's first 40 Under 40 list focusing on the real estate and construction industries features up-and-coming leaders who are driving the industries' response to the COVID-19 pandemic, carrying out innovative new development strategies, and finding ways to give back to the community. We're pleased to introduce the Real Estate/Construction 40 Under 40 Rising Stars. 
Trevor Adler 
Partner, Stroock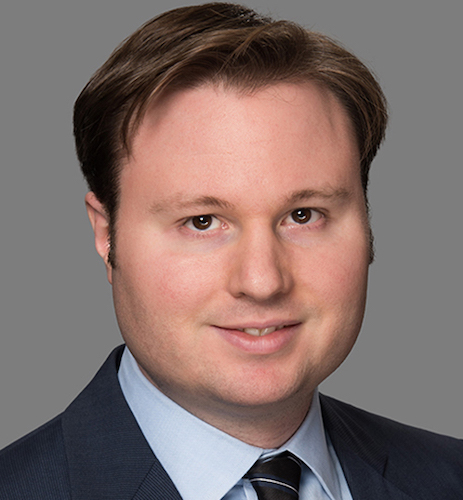 With three generations of his family in the industry, Trevor Adler was always interested in real estate.
"I knew it was fascinating, but I didn't know what real estate law was about," he says. "When I was in law school, I tried to absorb as much information as I could and looked at law firms that had great real estate practices. This is how I found Stroock, where I landed an internship as a summer associate."
Adler made partner at Stroock – the same firm where he cut his chops – 11 years later. Fast forward three years, and he's currently involved in some of Manhattan's most influential deals concerning nine-figure leasing and condominiums.
He spends most of his days working on real estate transaction documents, negotiating the details with landlords, tenants, buyers and sellers. This past year he sealed the deal on a New York City leasehold condominium transaction valued at over $1 billion.
Since the start of the coronavirus pandemic, Adler has committed himself to helping landlords and tenants maintain healthy relationships. He also serves as the lead pro bono counsel to IMPACCT Brooklyn, an affordable housing nonprofit, and has done other pro bono work for small businesses struggling to stay afloat in this time.
Adler says it's his coworkers at Stroock who have especially inspired his current endeavors. "They've come through like champs," he says, "ready to bring workers back into their buildings safely and comfortably and to adapt to the post-COVID world."
John Atwell
Assistant Superintendent, Skanska USA Civil Northeast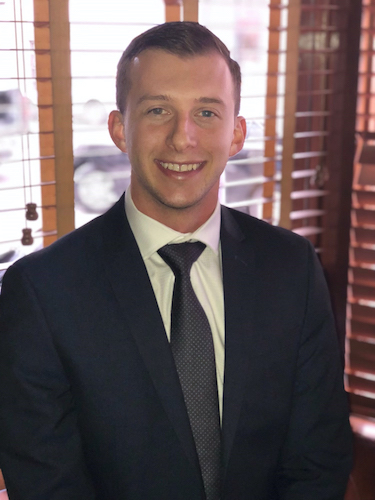 When it comes to major construction projects in the New York metropolitan area, at just 27 years old, John Atwell has amassed an impressive resume, having been a part of large-scale projects like the Beyhome Bridge Project, the Kosciuszko Bridge construction and the $4.2 billion LaGuardia Airport renovation.
By interning for Padilla Construction Services and working as a carpenter for a summer, Atwell gained experience on both the industry's labor and management sides. "I know now when I'm running crews of guys what it's like to be working on your hands and knees," he says.
As assistant superintendent at Skanska, Atwell is responsible for overseeing project plans and drawings, as well as managing four to five crews of union workers including carpenters, laborers and iron workers, to ensure they meet or beat the projects' schedules and budgets safely.
He's currently working the overnight shift on the Hunts Point Interstate Access Improvement Project – a high-risk job with the New York State Department of Transportation to create access for commercial vehicles traveling to and from the Hunts Point Peninsula in the Bronx. 
Atwell says he's grateful to have earned the respect of his older colleagues in the industry, especially during a difficult year that required changing protocols. "It's a unique feeling when you're younger than most of the people that you're working with," he says. "You leave the job and there's a major new structure or roadway that you're leaving for other people to see and experience – it's rewarding."
Polina Bakhteiarov
Vice President, Omni New York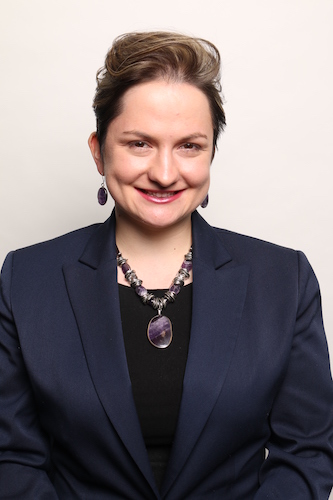 When Polina Bakhteiarov volunteered for a Hurricane Katrina recovery relief program in college, she had no idea it would lead to a career in urban development.
"I applied to college thinking that I wanted to study biomedical engineering," she says, laughing. "I discovered this field of city planning that I didn't know existed and I immediately knew that this was what I wanted to do with my life."
Bakhteiarov now manages an 800-unit, $350 million portfolio of new construction and acquisition-rehab projects for Omni New York. Her work on deals in the predevelopment phase involves conducting analysis, collaborating with third parties and having conversations with elected officials.
Among the many positions she has held, Bakhteiarov brings valuable experience from her tenure as a project manager in the Office of the Deputy Mayor for Planning and Economic Development in Washington, D.C., and as director of real estate development for the New York City Housing Authority, an agency she hopes to be the head of one day. "That's my biggest professional goal," she says, describing her passion for equitable housing. 
Bakhteiarov was only at Omni for a couple of months before the coronavirus pandemic hit, presenting an unforeseen challenge. "You're trying to build relationships and trust but you're talking through a Zoom screen, so you lose that personal touch," she says.
Yet these challenges are just part of what's keeping her motivated. "Virtual community is hard," she says, "but I believe that housing is a human right and I'm here to help make that a reality."
Elana Bodow
Vice President, Barbara Wagner Communications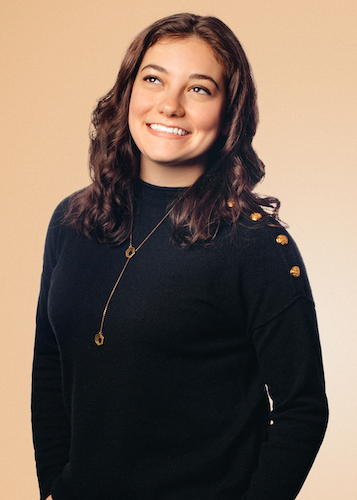 Through coordinating stories for clients across real estate, including lifestyle and public affairs, Elana Bodow is working to humanize the industry. "It's all about searching for the stories beyond the buildings," she says.
Bodow's love of New York City's buildings began while working in luxury residential public relations for Hundred Stories PR and blossomed at Rubenstein, where she served as senior account executive and associate vice president of the firm.
At BerlinRosen, Bodow engaged with a range of clients at companies such as Brookfield Properties and Brookfield Place, Mack-Cali Realty and TSX Broadway. She rotated between writing, talking to clients and partners, and communicating with reporters in a day-to-day basis.
Bodow says she's focusing this year, more than ever, on keeping people engaged. One way is through virtual events with her firm. "We did a cookbook with Brookfield Place that supported a relief fund for restaurant employees and gathered signature dishes for publishing," she says. "The pandemic has really pushed all of us to expand our thinking."
Most recently, Bodow has assumed her role as vice president of Barbara Wagner Communications, which specializes in real estate and economic development as well as the arts.
"I've been able to work on a lot of stuff that's meaningful and I know that wherever I am, I want to continue helping to tell these stories," she says. "Helping to amplify the good news when I can is nice, especially after a year of hard stories."
Michael Bosso
Attorney, Colleran, O'Hara & Mills
As an attorney who works on significant labor litigation cases, Michael Bosso has a passionate admiration for the clients he represents. Bosso has worked on collective bargaining, labor agreements and contract disputes on behalf of rank-and-file workers. These cases often mean that Bosso is advocating for workers to get fair pay or safe working conditions. Although Bosso has worked on many cases that he is proud of, he's modest about his impact, saying that he can't take credit for the outcome of any of them. 
When Bosso began diving into his work at Colleran, O'Hara & Mills, a firm he has been with for 15 years, he discovered that the more exposure he got to his clients, the more he saw that the people that he represented were just like the construction workers he grew up around. Bosso says that they're "down-to-earth people" who are striving to support their families. "That really felt important to me to commit to doing this for pretty much my career," Bosso says. 
Bosso believes that the type of work that laborers do is difficult and that they deserve to be adequately compensated for it, inspiring him to push for their rights. "I've got a deep respect for everybody who does this work," Bosso says. "It's not easy, and it's important. It's important for the city, it's important for the families that are supported by this type of work, and it's something that I really feel privileged to be able to do every day."
Alexandra Budd
Vice President, Leasing, RXR Realty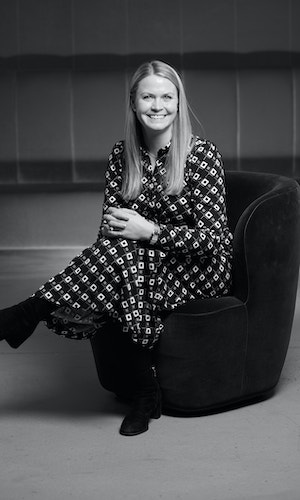 Alexandra Budd considered pursuing a career in commercial real estate after taking an urbanism course in college. But she says she couldn't have imagined the impact of real estate development on a major metropolitan center like New York City until working in its industry.
Before joining RXR, Budd worked as an associate doing tenant representation brokerage at Studley, where she became acquainted with the fast-paced pressure of the industry. "I did lots of cold-calling with no experience whatsoever," she says, describing her journey toward representing clients and helping them relocate their office spaces.
After touring a building that RXR owned and working on a deal with the company's head of leasing, Budd came on as an associate and has risen through the company's ranks over the almost seven years she has been there. She currently manages lease transactions across seven assets in RXR's 6 million square feet portfolio.
During the coronavirus pandemic, Budd has advised on an internal COVID-19 task force and has worked directly with tenants to address the challenges they're facing and to establish protocols for their returns to work.
"It sort of feels like I'm an important part of the fabric of the city," she says of her work. "We own some of the largest buildings in New York City and we're working directly with the tenants who live here to improve their spaces, to keep them in our buildings or to bring new people in in this difficult time – it's a really validating role."
Editor's Note: City & State is a tenant in an RXR Realty building in lower Manhattan.
Matthew Burger 
Project Executive, Consigli Construction Co.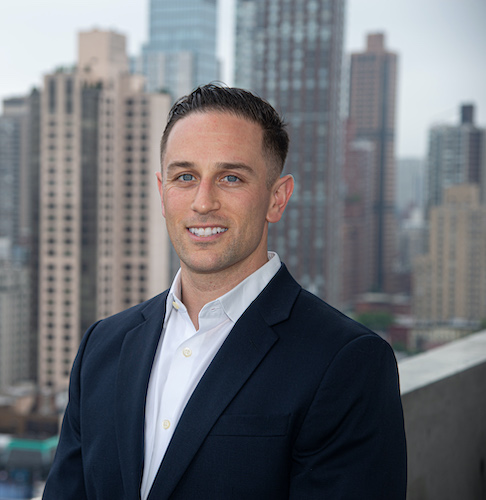 When Matthew Burger graduated from Worcester Polytechnic Institute with two construction internships under his belt, he signed on to work as a project engineer with Consigli Construction Co. in Massachusetts. He soon found himself working in Puerto Rico, advancing from quality manager to project manager before making his way to New York City, where he has resided since 2013. 
"It was the right time for me to come to New York," Burger says. "I was 24 years old when I moved out of Puerto Rico, and when the opportunity came up to work in a city setting, it was exciting, especially in a transitional time for Consigli." 
Burger values the collaborative aspect of construction and says that the collective effort toward a common goal has kept him in the industry. He has had a range of clients, from the U.S. Army Corps of Engineers to educational institutions to residential developers.
As an increasingly prominent leader at Consigli since he became project executive in 2020, Burger is responsible for working with clients, overseeing various projects, ensuring proper resources are allocated, managing expectations and helping with new pursuits from a business development standpoint. 
While the coronavirus pandemic halted several projects, Burger says a newfound flexibility has been a welcome change for the industry.
"It's been quite the learning experience," he says. "Remote work in construction is almost frowned upon, but the focus on COVID has brought a heightened sense of safety in general to the projects and the ability to have a bit more flexibility, which is nice."
Lauren Calandriello
Licensed Real Estate Salesperson, JRT Realty Group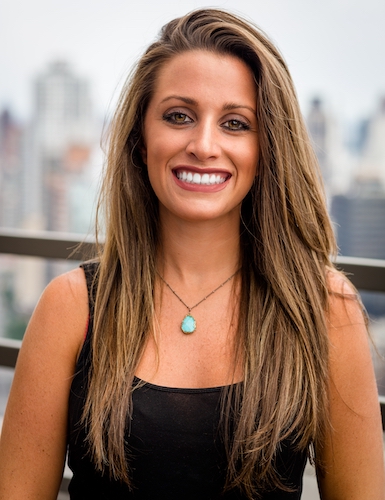 For most, a study abroad trip offers the possibility of new experiences, sightseeing and the opportunity to meet lifelong friends. For Lauren Calandriello, it was the beginning of her career. 
"When I studied abroad in Rome, I met a friend and was introduced to his parents – one would be Jodi of JRT Realty," she says. "Here I was in this foreign country, getting acquainted with a woman who would later take a chance on me in an industry that I really grew to fall in love with."
At JRT Realty Group, Calandriello has represented major clients such as the Department of Citywide Agency Services, Kaufman Astoria Studios and AIG. Her day-to-day job consists of representing tenants and landlords, often giving prospective tenants building tours, conducting market research, negotiating and having conversations with building owners and brokers, and overseeing transactions. 
Throughout the coronavirus pandemic, JRT has moved to optimize viewing conditions for buildings by switching to virtual tours. While the transition was successful, Calandriello says there's nothing like being in office and collaborating one-on-one.
Since the #MeToo movement and this past year's call for racial justice, Calandriello says big name companies have reached out to work with JRT. "I really like the people aspect. We're the largest minority and woman-owned real estate firm in the country and it makes me proud seeing how many companies want to speak to us because they want to diversify," she says. "It's really been inspiring and I feel proud to be here."
Ali Chaudhry
Senior Vice President and Chief of Development and Government Relations, AECOM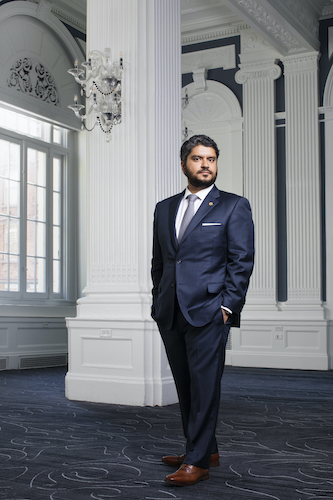 When Ali Chaudhry landed at JFK Airport for the first time, he recalled the initial shock he felt seeing New York City's transit infrastructure and architecture. Chaudhry, who emigrated from Pakistan over two decades ago, entered the construction industry as a lawyer with a thirst for connecting communities. 
"What we do derives from a personal philosophy perspective – it's about connections and empowerment and giving people the freedom to move," he says. "Whether it's for travel, pleasure, commerce or work, it's about giving people unrestricted access so they have the ability to grow and thrive."
As a self-proclaimed infrastructure nerd, Chaudhry worked on several milestone transit projects, including the Second Avenue Subway, the Governor Mario M. Cuomo Bridge and the LaGuardia AirTrain.
After working as assistant counsel in the Office of the Majority Counsel for the state Senate, he held three position – including deputy secretary for transportation – in the Cuomo administration and worked on eight state budgets during his tenure.
Now at the construction management firm AECOM, Chaudhry is the lead on two major projects and is in charge of communicating with architects, engineers and policymakers while also conducting extensive policy research.
While the coronavirus pandemic is certainly changing the industry, Chaudhry says construction is always working to bridge to the future. "The way we live, eat, travel, work, commute to work and socialize all changed," he says. "I see this as an unprecedented opportunity to bring the city back and make it better than it was before."
Minelly De Coo
Director, Capital Project Management, Office of the New York City Deputy Mayor for Operations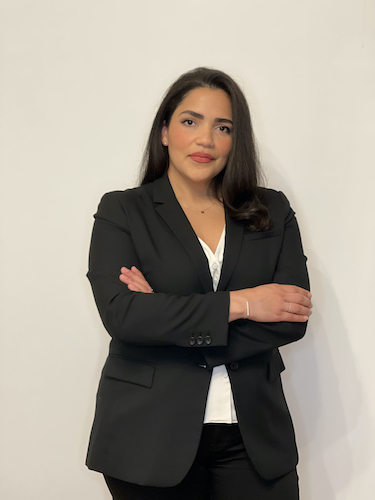 Born in the Dominican Republic, Minelly De Coo grew up with a passion for construction. "I was born in the middle of nowhere in the DR and I remember seeing homes being built and seeing construction," she says. "It fascinated me to watch how people would build something from nothing – it's what really fueled my passion." 
After moving to the U.S., De Coo learned English and became a translator for her parents, which she says made her become a problem solver from a young age.
A civil engineer by training, she spent about eight years in engineering consulting, working on several different construction and design projects, before joining the New York City Mayor's Office of Resiliency as senior policy adviser.
As director of capital project management at the Office of the Deputy Mayor for Operations, De Coo is now in charge of over 30 critical projects, many of which are slated for ribbon cuttings next year.
She considers herself fortunate to have witnessed most of the city's pre-pandemic projects begin to restart after a tough year. "There are community members that have been pushing for this work for decades, so we're driving as best as we can to the finish line to make sure we're able to deliver the work," she says. "When we build something, it's not just impacting those communities today – we're really thinking about what these neighborhoods look like and what they're going to need in the future."
Daniel Egers
Of Counsel, Greenberg Traurig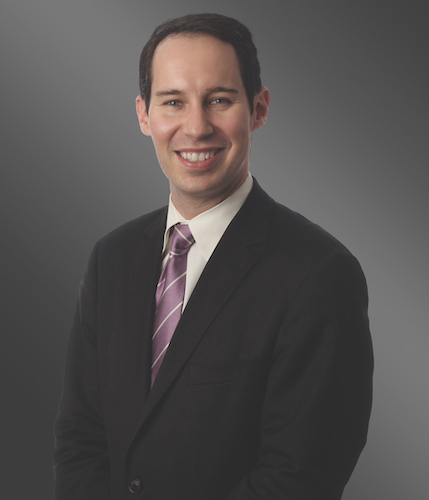 Shortly after graduating Columbia Law School, Daniel Egers hit the ground running with his first large project with Greenberg Traurig: working with a school to secure approval for a proposed expansion project. "I'm very proud that it got approved, and it's something that benefits hundreds of students a year," Egers says. 
Egers represents clients as a land use and zoning attorney before such bodies as the New York City Planning Commission, the City Council and the Landmarks Preservation Commission. Egers says he interacts with a range of stakeholders on each project to find solutions beneficial to both residents and his clients. 
In addition to his legal work, Egers is an active member of the Lenox Hill Neighborhood House in Manhattan, which he sees as a way to give back to his fellow New Yorkers. "I feel fortunate to have grown up and now live in the city and take advantage of what the city has to offer," Egers says. "I feel that it's important to give back." Egers also sits on the board of directors as vice president for the Stuyvesant High School Alumni Association. As a father of a 3-year-old, Egers says he is constantly thinking about how education will shape the future. 
Egers gives credit to his own education for getting him to where he is today, and to his parents for encouraging him. "I work hard and try my best and don't sell myself short," he says. "It's something I've carried with me throughout my life and still try to do today."
Crystal Fisher 
Co-Founder of Ease Hospitality, Fisher Brothers
"I think the dinner table is the best place to learn," says Crystal Fisher, a managing director and a fourth-generation family member at real estate development and construction management firm Fisher Brothers.
After forging a successful career in broadcast journalism, the Emmy award-winning reporter knew her passion was elsewhere. "I kept asking the question, 'What is it I love?' The only thing I could always come back to was that I loved home," she says.
After nearly eight years, Fisher is a mover and shaker in her family's business, managing everything from infrastructure and leasing, to technology and marketing, to capital improvements. 
Fisher, who says the best part of her day is always interacting with tenants, has led the firm's operational team through the coronavirus pandemic, developing best practices and recovery protocols. 
"We've been really focused on changing the way we read about and study the air flow of our buildings," she says. "We know we're coming back to healthy spaces and we're programming in a way that will bring tenants back to a workplace that enhances productivity."
This past February, she also spearheaded the launch of Ease Hospitality, a technology-driven workspace for hosting meetings and events that aims to reimagine work culture coming out of the pandemic. 
"We've learned a lot about how to be better landlords, operators, managers, how to be safer, smarter, stronger, more resilient," she says. "We're all ready to come back together and to see the other side of this moment in time."
Wendy Gallegos
Community Development Manager. Maddd Equities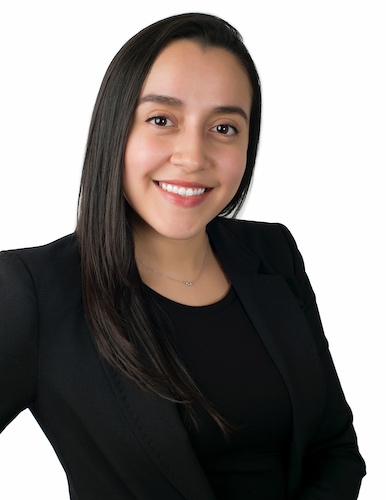 Wendy Gallegos began working for Maddd Equities in February 2020, just weeks before the coronavirus pandemic hit New York. Gallegos helped the real estate development company to continue operating and keep its sites open, in part by applying for required permits and studying and learning how to implement and follow new safety protocols. Her efforts allowed company employees to continue to work and be paid during a time when unemployment soared across the country. 
Gallegos played a key role in distributing personal protective equipment supplies across New York City neighborhoods and also helped Maddd Equities assist nonprofits in providing local fresh produce to families battling food insecurity, particularly in the Bronx.
And when Gallegos noticed that many of Maddd Equities' past partners, particularly schools, lacked the tools necessary for virtual learning, she began hosting "community check-ins" to assess what people needed and how they were coping with the pandemic. Among the issues she identified was that parents couldn't afford the technology their children needed to study remotely. "We started donating those iPads and computers to students and just really trying to ease that burden for families that are still our neighbors at the end of the day," Gallegos says. 
At Maddd Equities, Gallegos also coodinates Occupational Safety and Health Administration job trainings by collaborating with other local nonprofits and organizations so people can gain marketable skills. "Service has to be attached to any work that I do because that's what's truly meaningful to me," Gallegos says. 
Robert Gibbon
Special Counselor to the Executive Director, Port Authority of New York and New Jersey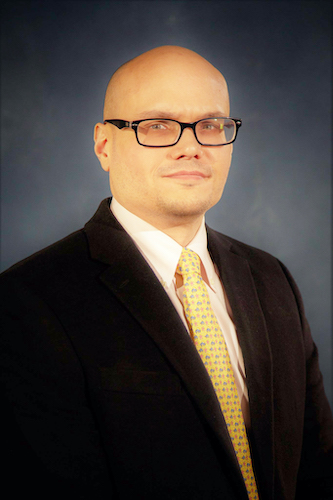 Rob Gibbon enjoys seeing people's reactions to the projects he has contributed to, like the 9/11 Memorial Glade, which is dedicated to first responders.
"There's an extreme kind of warmth that I think you get in your soul from being able to work on and provide things like that to people," says Gibbon, the special counselor to Port Authority Executive Director Rick Cotton.
After graduating from Albany Law School, Gibbon began his career as an assistant counsel with the New York State Association of Counties, before transitioning to the state Senate where he eventually held a senior counsel role.
At the end of 2016, Gibbon started as an assistant counsel with the Cuomo administration, focusing on transportation. In that role, Gibbon was the main attorney working on legislation to authorize ridesharing companies in upstate New York and another measure to authorize the LaGuardia AirTrain. Gibbon also served as the governor's main attorney for the six-way negotiation that established the Gateway Program Development Corporation.
"You're working on infrastructure that's going to last 100 years, something that people look at and becomes iconic," Gibbon says.
Now with the Port Authority, where he's been for the past year and a half, Gibbon has worked to get the Toll Payer Advocacy Program off the ground and to draft legislation to combat illegal cab activities at the state's airports.
Despite being heavily impacted by the coronavirus pandemic, Gibbon says Port Authority has made sure its essential workers feel safe through increased cleaning and mask enforcement. 
Shira Gidding
Principal, True Development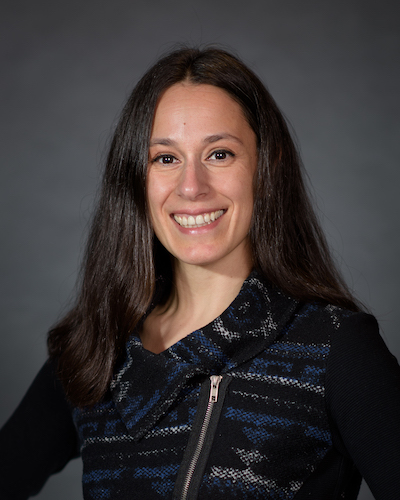 After spending a decade working in affordable housing and public finance, Shira Gidding "wanted to take a leap," she says. Gidding in 2018 launched True Development, a consulting service for real estate companies that partner with public agencies to provide privately owned affordable housing. Gidding, who previously worked at the New York City Housing Development Corporation, now deals with for-profit and nonprofit organizations looking to work together and supports them with financing to begin construction. 
Most recently, Gidding worked on a housing project aiming to provide women who have been through the criminal justice system with support and services. The project involves a nonprofit with a history of helping disadvantaged women and private funding. The building will also be environmentally sustainable. "I'm happy that I found a professional path that marries these different sides – between urban development helping communities, and at the same time working with the private side," Gidding says. "I just think that the private, affordable housing industry is sort of this balanced win-win for so many different sides of the spectrum." 
True Development recently was certified as a woman-owned business by the state of New York. In the traditionally male-dominated real estate field, Gidding says affordable housing provides a pathway for underrepresented groups to gain a foothold. "At least here in New York, the extent to which women-owned companies and minority-owned companies are being recognized, and are really being pushed to participate in a meaningful way within the industry, is incredibly gratifying," Gidding says.
Brittany Henry 
Vice President of Operations, Urban Strategies of New York Inc.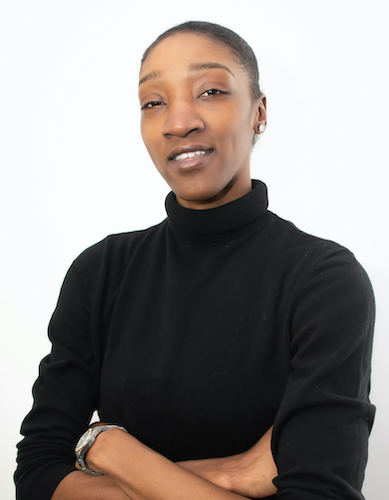 Brittany Henry has been in the construction industry for nearly six years, starting as a flagger. Early on, she began to see the lack of women and minorities within the construction field – and she teamed up with her mother to change that. In 2018, they created Urban Strategies of New York, a minority- and women-owned business that provides consulting services to organizations looking to diversify their workforce. "I just want to make sure that everybody has that equal playing field at the end of the day," Henry says.
As part of her work, Henry is committed to ensuring that when a company looks to move into a low-income area, the local community can benefit from any new development by earning a fair wage on construction work. Henry provides training for a variety of labor sectors so that workers can gain new skills. She also works with contractors, the organization's partners and members of the neighborhoods to get local people hired. 
Henry is also launching her own general construction company. She's currently in the process of getting her general contractor's license but is excited about what's to come. "My main focus with this is to rebuild in neighborhoods that nobody wants to go into anymore, neighborhoods that have old artifacts," Henry says. "When big construction companies and big contractors come into those neighborhoods, they want to tear them down." Henry simply wants to "keep New York New York, but just make it prettier." 
Sarah Hill
Vice President of Transportation Services, Associated General Contractors of New York State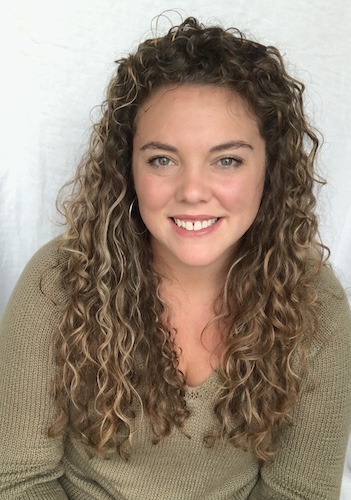 Sarah Hill and her team had never used virtual services for their meetings, but when the coronavirus pandemic hit, that had to change. "We have one of the oldest workforces, so it needs to be tech-friendly for everybody, so I am super proud of the fact that we launched our first virtual industry conference," Hill says. She had never had any event planning or virtual experience but was able to pull it off. The meeting was a success, with over 600 people attending, as members and partners from around New York could remotely chime in. 
At Associated General Contractors of New York State, Hill acts as a liaison for the association's heavy-highway construction industry to interact with contracting entities, municipal authorities and agencies. If a contractor has a specific issue, Hill makes sure that the appropriate organization hears the concern. She also reviews the development of new industry standards, such as the process for inspecting a bridge. Hill communicates with construction industry stakeholders and gathers feedback. Additionally, she manages the association's annual educational industry conference that brings up to 1,000 professional engineers together while offering training and continuing education credits. 
"I did kind of fall in love with construction at an early age," Hill says. Since she first stepped foot in the construction world, working as a project manager for a highway contractor, Hill hasn't turned back. "I like a challenge," she says. "I haven't been in a challenge that I didn't at least try to say, 'Yeah, we'll figure it out.'"
Eric Hirani 
President, Infinite Consulting Corp.
In 2009 as an undergraduate at Columbia University, where he studied civil engineering, Eric Hirani founded Infinite Consulting Corp, a general contracting firm that now works on a range of projects throughout New York. The entrepreneurial Hirani is also the co-founder of Brik + Click, a startup designed to offer customers looking to buy materials from online brands the opportunity to walk into a physical store to touch the product they may end up purchasing. Brik + Click opened its first store in California during the coronavirus pandemic. 
Hirani has long been passionate about entrepreneurship and innovation within construction and real estate. He formed a networking group for entrepreneurs to bring people together to meet and discuss various topics related to real estate. The COVID-19 pandemic halted the group's gatherings, but Hirani is looking forward to restarting it once in-person meetings are possible. Hirani is also an advocate for education and wants to help those who seek it. "I believe if that opportunity is desired and I can help them achieve it, then we should do that," Hirani says.
Additionally, Hirani is devoted to philanthropy. As founder and former president of the Long Island branch of the American Society of Civil Engineers, he led many volunteer housing projects for Habitat for Humanity. Each year, Hirani donates toys to the Ronald McDonald House in Queens. "I enjoy donating my time," Hirani says. "Most of the volunteer efforts, you go out with a team, it's not you by yourself. You know you're helping people and doing good."
Jay Kwon
Senior Project Manager, Suffolk Construction Company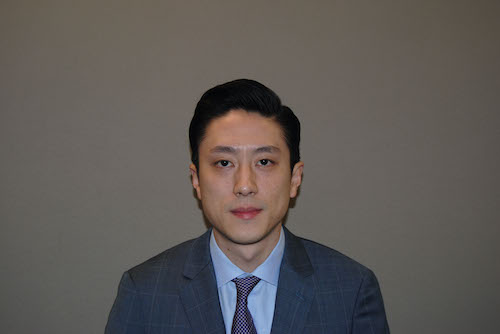 Jay Kwon has always been devoted to the members of his work team, and when the coronavirus pandemic hit New York, he became even closer to his colleagues. Kwon sought to be even more caring in his professional approach, especially in his interactions with colleagues with children, those with family members suffering from the virus or those that at a higher risk of contracting the deadly disease. "It just created more of a human family caring atmosphere," Kwon says. "It was kind of one level deeper than what we thought already existed."
At the New York operations of Suffolk Construction Company, one of the leading construction firms in the region, Kwon works on project finances, contacts trade partners, assesses building risk and manages teams that work on specific buildings. Kwon deals with a diverse set of individuals, from laborers to bankers. He says that project management suited his personality in terms of leadership, multitasking and analyzing situations. "Most of all, it's being out in the field and being able to see little pieces being built every day and to see your blood, sweat and tears along with your coworkers, chipping in to build this amazing asset," Kwon says.
Kwon is a child of immigrants, and seeing his parents tirelessly work to succeed in the United States instilled in him a remarkable work ethic. Kwon also encourages students in STEM, particularly people of color, to consider careers in the construction industry, a field that he says often gets overlooked in engineering programs.
Alex Leopold 
Managing Director, Newmark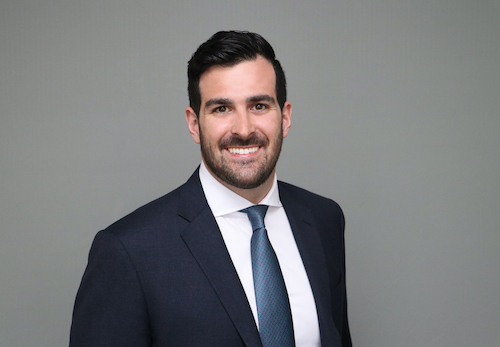 Every workday is different for Alex Leopold. One day he could be working with tenants to renegotiate their leases, and the next day he could be helping a landlord with renovations. Engaging with both tenants and owners, Leopold often has to find commonality between people on different sides of a real estate project and find solutions for complex problems that account for both. "There's no better feeling than accomplishing the objectives of your clients and having, obviously, a high level of integrity and having them feel as if you've done the right thing," Leopold says. 
Real estate is in Leopold's blood. His grandfather was a developer in Montreal, Canada, and his father also worked in the industry. Leopold felt that brokerage fit him well and the career has been "exciting and dynamic" since he started with Newmark in 2013. Leopold says that many of the landlords and tenants he represents have become friends and that he finds satisfaction in contributing to and building meaningful relationships. 
Leopold's career is not only about building relationships but also involves the space people inhabit. The coronavirus pandemic has changed how many workforces are reimagining the office space, with many switching to remote-only work. However, Leopold believes that physical office space is essential for building relationships in a company, recruiting younger talent and creating a collaborative environment. "The companies are going to look to the office as a place to build their culture," Leopold says.
Eric Liang 
Vice President, Columbia Property Trust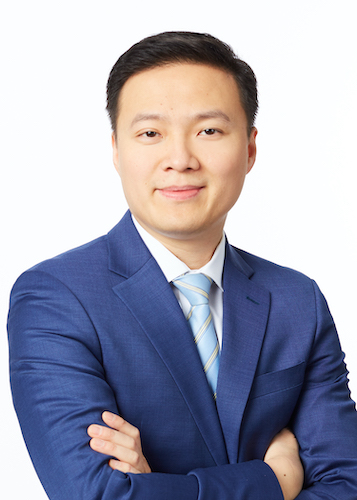 Eric Liang was only four years old when his parents moved their family from northern China to the United States. While both parents worked in academia, focusing on the hard sciences, Liang was encouraged to explore a different path – and he chose real estate. 
Liang is now the vice president of real estate at Columbia Property Trust, an office-focused real estate investment trust primarily working in New York City, San Francisco, Washington, D.C., and Boston.
As an undergraduate student at the University of Maryland, Liang studied finance and quickly became enthralled by the world of investment, especially the aspect of "creating wealth through real estate." After spending a few years in real estate finance, he returned to school and obtain a master's degree in real estate from Columbia Business School. Liang has since gained invaluable experience in real estate investment and asset management. In 2017, he joined Normandy Real Estate Partners, which was recently acquired by Columbia Property Trust. Liang describes it more as a merger and his bigger team as a "family." At Columbia Property Trust, he oversees the asset management of 740,000 square feet of property and blends innovative design with flexible lease terms to compete with larger companies.
"We're always looking for ways to respond to our tenant demands better," he says. "I've been working on this new flex platform where we offer short-term leases for our corporate clients. Hopefully, we'll be launching that platform later this year." 
Michael Long 
Project Manager, McKissack & McKissack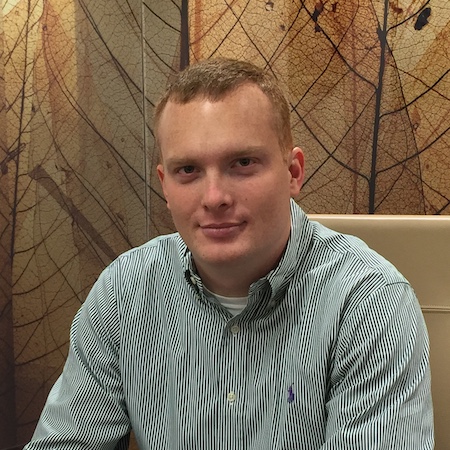 The Newton Creek Nature Walk is a newly finished waterfront park between Brooklyn and Queens. A federal Superfund site plagued by years of pollution and degradation has been turned into an award-winning landscape – and Michael Long was a key contributor to the project. 
Long says he's proud to have been able to work on that transformative project with McKissack & McKissack. "I'm really looking forward to being able to bring my family there, and it's great for the neighborhood," Long says. "It's beautiful." As project manager, Long makes a construction project run smoothly by prioritizing on-time delivery of materials, collaborating closely with contractors and monitoring the construction to ensure processes are properly followed. 
Long says that he's always been a leader and was fascinated by construction from an early age. He attended Penn State and received a bachelor's in management. After a few years in the defense industry, Long switched to construction. "The industry is always fast-paced, exciting, things are always happening, new buildings always are going up," Long says. 
Apart from his work as a project manager, Long is a volunteer firefighter. He says he finds construction and firefighting to be rewarding and complimentary. Knowing about how construction works and how buildings are designed helps firefighting, and vice versa. 
It has also allowed him to serve his neighbors another way. "Whether it be construction or a volunteer firefighter, it benefits the community," he says. "You're either building something or protecting something." 
Ryan Monell 
Director of City Legislative Affairs, Real Estate Board of New York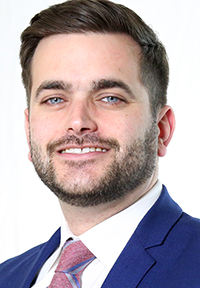 Ryan Monell has spent his career working between the public and private spheres, guided by a deep-rooted value in public service. It comes as no surprise that he now liaises between the government and the real estate industry as the director of city legislative affairs at the Real Estate Board of New York.
"Part of the reason I gravitated towards real estate is because infrastructure is so important," he says. "It's a great equalizer."
Monell got his start in politics working on campaigns in his native Ohio before moving to New York City to pursue a graduate degree in strategic communication at Columbia University in 2015. He worked throughout his time at school, which, while demanding, provided him with a chance to quickly learn the ins and outs of New York politics. He went on to work with New York City Council Member Rafael Salamanca Jr. and Gilbane Building Company. Monell joined REBNY in early 2020, just a few weeks before the coronavirus pandemic descended on the city, ravaging its real estate industry and its communities. While the public health threat has been challenging, Monell also describes this past year's work as "fulfilling."
"We always try to focus on what we can do to make sure that we're expanding upon and creating opportunities for people who live in the city," he says. "How do you build a city that's more sustainable? How do you create more affordable housing? How do you bring small businesses back and make sure our streetscapes are strong?"
Rei Moya 
Chief Operating Officer, Beam Living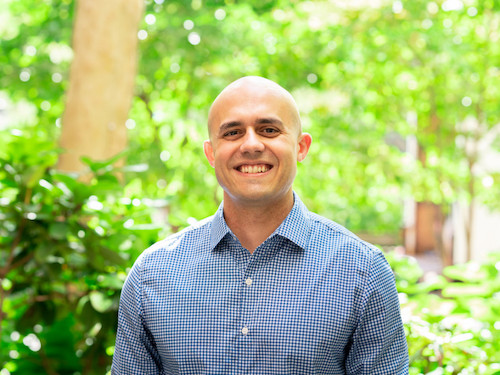 Rei Moya has worn many hats throughout his career. With his experience in accounting, sales, hospitality and management, Moya brings a unique perspective to his work at Beam Living – a real estate management company that includes more than 14,000 apartments across Stuyvesant Town, Peter Cooper Village, Kips Bay Court and Parker Towers – where he is now the chief operating officer.
Originally from Florida, Moya entered the workforce right out of high school as a way to take care of his family. Before moving to New York City in 2016, he gained experience working at the Boca Raton Resort and Club, the Hyatt Regency Pier 66 and the Signature Grand. Moya was brought onto the Beam Living team (while it was still known as StuyTown) to add what he calls a "hospitality touch to property management." Since then, he has worked his way up from the position of director of environmental services to one of the top positions in the company. Moya has helped drive Beam Living's growth and shaped its response to the COVID-19 pandemic by spearheading projects like the Resident Financial Hardship Assistance Program and prioritizing the health and well-being of residents and employees.
"A lot of my time now is spent looking forward," he says. "But that doesn't prevent me from getting involved in the nitty gritty. Because of where I came from, serving many roles at the line level, I've made a point to not lose touch with that. There's really nothing too small for me to get involved in."
Amalia Nicholas 
Development Manager, Midtown Equities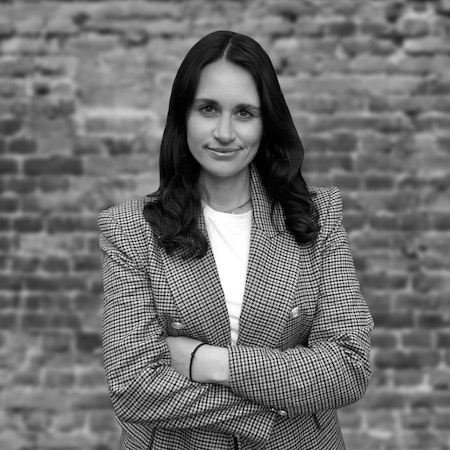 Amalia Nicholas always thought that she was going to be an architect, but after her first semester as an undergraduate student at Trinity College, she decided to pursue a career in urban planning. She loved how multifaceted it could be. 
Now, as the development manager at Midtown Equities – a real estate investment and development company in New York City – she gets to do something different each day, just like she had envisioned almost a decade earlier.
"I get to do marketing, acquisition, asset management, project management, construction management," she says. "My day is never boring. I knew I could never just be at a cubicle, doing the same thing every day."
While she was still a student, the Brooklynite interned at a number of organizations where she was able to explore the many aspects of urban planning and real estate development – zoning, land use, communications, legal, government affairs. An internship with the New York City Department of Planning gave her insights that provided a solid foundation for her work today at Midtown Equities. Although the coronavirus pandemic has posed significant hurdles to the company's workflow, Nicholas says that experiences early in life prepared her to overcome challenges.
"I have a really strong work ethic," she says. "My family was in the restaurant business and I was helping ever since I could work a register. I think that experience instilled in me the value of a dollar and having to work even when you don't want to."
Ayanna Oliver-Taylor 
Senior Director, L+M Development Partners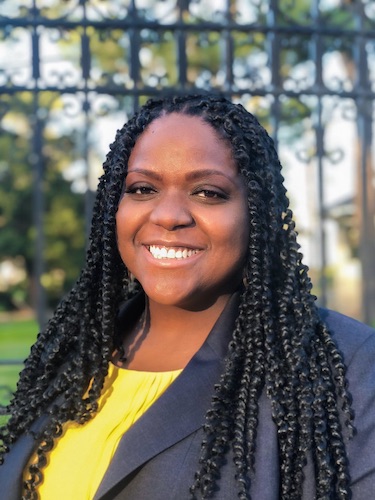 Ayanna Oliver-Taylor had long been interested in creating projects that have a lasting impact on the built environment. As the senior director at L+M Development Partners – a real estate development firm dedicated to creating quality affordable housing while improving the neighborhoods – she gets to do exactly that.
"I always really wanted to work in a segment of the real estate industry that addressed the needs of everyday people, the fabric of the actual city," she says.
In pursuit of this goal, the native New Yorker obtained a master's degree in real estate development from Columbia University that then led her to work on various aspects of affordable housing at Carver Federal Savings Bank and the New York City Housing Development Corporation. In 2016, Oliver-Taylor joined L+M Development Partners, where she oversees the affordable preservation portfolio that includes large-scale public housing renovations in partnership with the New York City Housing Authority and private partners. Currently, Oliver-Taylor is managing a program to rehabilitate the 1,922-unit Linden Houses and Penn-Wortman developments in Brooklyn, and the 693-unit Harlem River Houses, as well as the $243 million construction of the National Urban League empowerment center. While the COVID-19 pandemic has ushered in a sense of uncertainty, Oliver-Taylor says that it has also put her work into perspective.
"There are people who are directly impacted by my work," she says. "I'm in a unique position to have a direct impact on the lives of 5,000 people. I feel a real responsibility to see the mission through."
Michael Papagianakis 
Chief of Staff,  New York Building Congress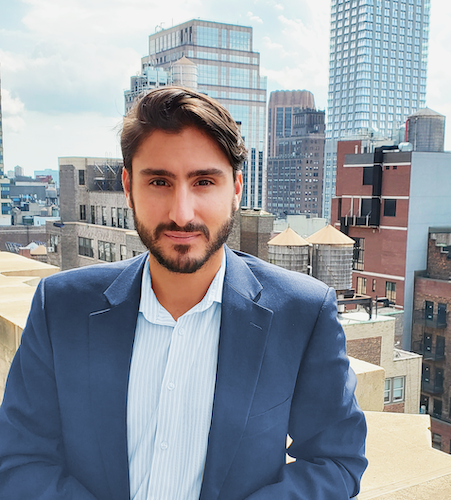 After spending a few years as a reporter covering New York City's five boroughs, Michael Papagianakis pivoted to political communications, lending his savvy and skills to the likes of the Brooklyn Chamber of Commerce and then-New York City Council Members James Vacca and Peter Vallone Jr. In 2017, Papagianakis took a key role with the New York Building Congress, an association that supports the construction industry and infrastructure projects and real estate developments that stimulate the economy and benefit New Yorkers.
"The building industry has an incredible reach," he says. "And we deal with government and elected officials at the city, state and federal levels, advocating for more affordable housing, greater infrastructure funding, improvements to our rail and subway network, schools, hospitals and the general betterment of our cities."
As chief of staff, the Queens native oversees the New York Building Congress' public affairs department – managing all communications, marketing and policy. Papagianakis spends his day writing reports and memos that keep the public informed on all things infrastructure, which has been incredibly important during the coronavirus pandemic and the economic recession. While many projects were deemed essential, the construction industry wasn't immune from harm. For Papagianakis, it all highlighted the continued need for sustained funding and development – for everyone.
"It's so important that we invest in our built environment," he says. "We also have to do a better job of hiring, promoting, progressing the careers of women and minorities to ensure that we have diversity at all levels of the workforce."
Peter Rescigno 
Director of Operations and Assistant Executive Secretary, New York Electrical Contractors Association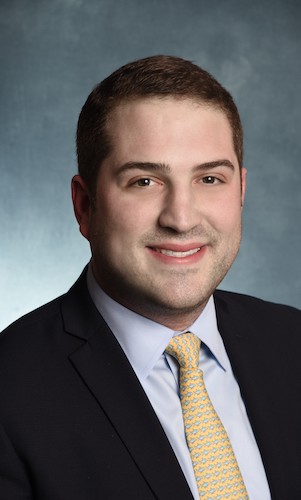 At the New York Electrical Contractors Association, the largest arm of the National Electrical Contractors Association representing 150 members, no two days are the same. And Peter Rescigno likes it that way.
"I could be dealing with one contractor on some labor issues, later that afternoon I could be dealing with a state senator on a public contracting reform, and maybe have an education seminar in between," he says. "It's a job that really encompasses labor relations, government affairs, collective bargaining, education and safety."
Before joining NYECA, where he's now the director of operations and assistant executive secretary, the native New Yorker spent a few years working on Capitol Hill. During his time as a staffer at the U.S. Senate Committee on Environment and Public Works and for the U.S. House of Representatives, he learned how to quickly adapt to an ever-changing political landscape and how to effectively distill and communicate complex information. These skills have been particularly useful during the coronavirus pandemic as Rescigno's team created the COVID-19 Rapid Response Center, a toolkit designed to keep contractors informed about all federal, state and city guidelines.
"COVID-19 took everything by storm," he says. "(But), we worked with the union to make sure that we were all on the same page. We made sure that open job sites were safe, that employers were protecting workers, and that workers were coming to work doing what they needed to do with the confidence that their job site was secure."
John Rooney 
Economic Inclusion Director, New York City Business Unit, Gilbane Building Company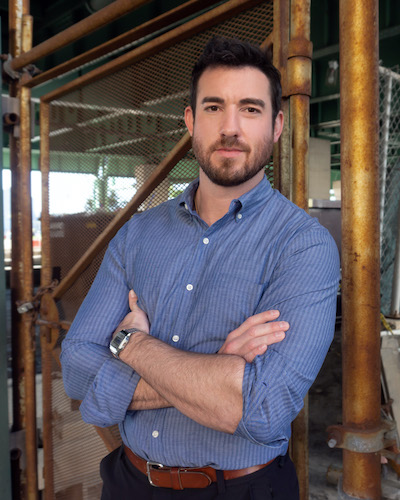 Growing up in Rockaway Beach, John Rooney saw firsthand how economic inequality and racism affected the daily lives of the people around him. These early experiences have served as a driving force throughout his professional trajectory, but especially his current position as economic inclusion director at Gilbane Building Company, a national construction and facility management firm dedicated to delivering creative solutions to New York's built environment.
"I often think about why this work matters so much to me," he says. "Economic inequality persists and the idea of building really strong Black, Hispanic and minority-owned businesses is something I'm very invested in."
After graduating from SUNY Binghamton with a degree in financial economics, Rooney joined the Bank of New York Mellon. However, he quickly realized that he wasn't excited by a career in banking, and he went on to attend Yale School of Management, where he pivoted towards community and economic development. Since graduating, Rooney has focused on bettering the lives of low- and moderate-income communities and accelerating the development of minority- and women-owned businesses across the city. 
At Gilbane Building Company, he creates and implements programming that maximizes opportunities for historically underserved residents, many of whom were disproportionately harmed by the coronavirus pandemic. Gilbane's decision to increase its inclusionary programming efforts throughout the past year has made Rooney even more committed to the company.
"Construction offers so much opportunity to move the needle on economic inclusion," he says. "It's on us to make sure the industry lives up to that potential."
Daphany Rose Sanchez 
Executive Director, Kinetic Communities Consulting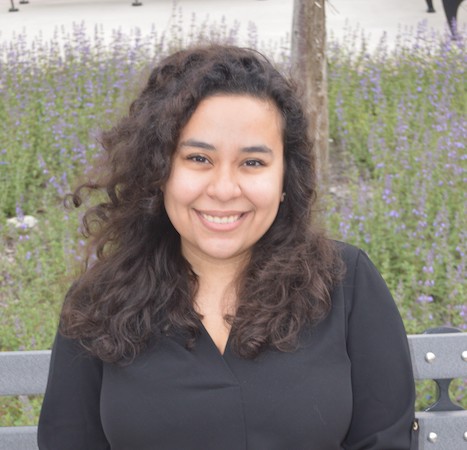 Daphany Rose Sanchez's interest in affordable housing and sustainable real estate comes from personal experience. Born and raised in Brooklyn, she saw firsthand the stigma that came with living in public housing. Curious to explore the relationship between culture and the built environment, she studied sustainable urban environments at New York University. However, when Hurricane Sandy destroyed her family's newly purchased home, Sanchez's professional trajectory took a turn.
"Policy and learning are great, but what kind of action do I need to (take) to make sure that other communities of color and other immigrant populations don't have to go through what we went through?" she asks.
Sanchez has since amassed a wealth of knowledge on climate change and affordable housing centered around sustainable energy and a just transition, thanks to her work at the United Nations, Make the Road New York and the consulting firm ICF. In 2017, she launched Kinetic Communities Consulting, a benefit corporation working at the intersection of energy and housing ensuring that clean energy transition doesn't leave people of color behind or expose them to predatory financing practices. While the COVID-19 pandemic has been arduous, forcing Sanchez to shut the company down for a few months, she used her time to work with real estate partners on outreach.
"It was such a hard moment as a small business advocating for equity and market transformation, but also having to close down," she says. "But, I decided to use my energy in educating and advocating (for) why we do need an equitable, clean energy transition. There are direct steps (we) can take."
Varun Sanyal 
Vice President, Real Estate, Kasirer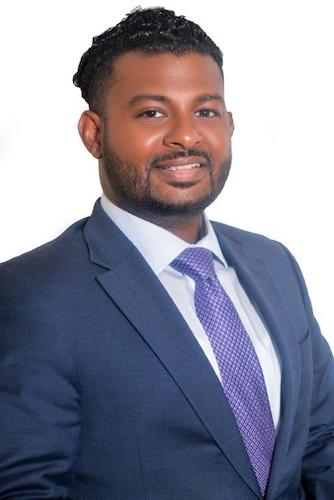 Varun Sanyal has been interested in urban landscapes ever since he was a child growing up on Staten Island. While his family has no connection to the real estate world, Sanyal says that his upbringing was a "civic-minded" one. Describing it as a "full-circle moment," Sanyal is now the vice president of Kasirer's real estate efforts.
Since graduating from Temple University with a bachelor's degree in geography and urban studies and New York University with a master's degree in urban planning, Sanyal has accumulated a decade of government experience. Before joining Kasirer, he was at the Brooklyn Chamber of Commerce, where he oversaw all economic development initiatives, and at the Staten Island Economic Development Corporation, where he managed real estate planning across the borough. 
Relying on this breadth of experience, Sanyal now works with Kasirer's real estate clients on public approval processes, land use strategies and economic development all across the city's five boroughs. The most rewarding aspect of his job, he says, is "guiding clients" to forge successful partnerships with local stakeholders, especially during such a challenging time as the coronavirus pandemic.
"It was very encouraging to see our clients volunteer not only their resources but their space and services at a time of crisis," he says. "I think now developers understand that they need to be even more in tune with the concerns of neighborhood residents, learning what is critically important for them, whether that is a new retail space or a community facility space."
John Silviano
Principal, Barone Management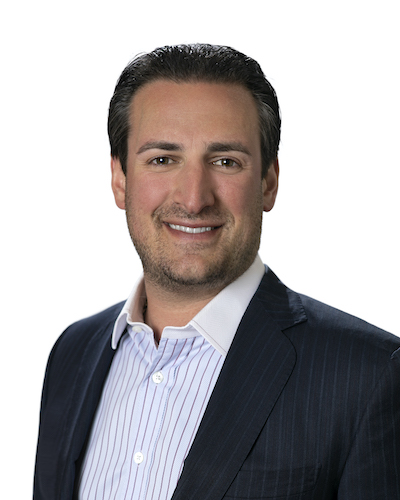 At just 16 years old, John Silviano was introduced to New York City's real estate sector while working at a jewelry store. Scott Barone, founder of Barone Management, was the store owner's son, and, after taking a liking to each other, they started working together to grow the property management firm, Silviano says.
The first large venture the pair took on involved a 99-year ground lease they acquired in 2011. After selling the property to a private equity firm in 2012, Silviano and Barone signed a development contract to eventually construct a hotel.
Since their first major project, the two have gone on to develop over 1 million square feet of property, including hotels, charter schools, and retail and office space. 
"I definitely like having the variety," says Silviano, who is now a principal with the firm.
In the industry, Silviano says Barone Management is unique in its practice of underwriting its own development projects and facilitating the construction management of those projects.
"We're very hands on. We're willing to take calculated risks that maybe some of our competitors aren't, and we try to do many different facets," Silviano says.
Despite challenges facing the real estate and construction sector as a result of the coronavirus pandemic, Silviano says the firm has continued to undergo tremendous growth, citing its new leap into crowdfunding, through which it raised $7 million in an hour.
Recently, Barone Management has launched its first capital fund with the goal of raising $40 million to complete 10 projects in the next 12 to 24 months.
Christopher Strebel
Senior Project Manager, LeChase Construction Services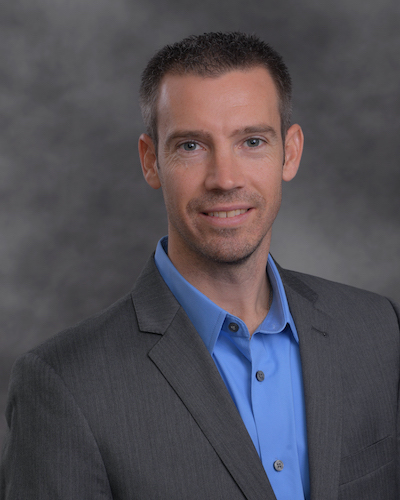 As a senior project manager at LeChase Construction Services, Christopher Strebel says his most meaningful work has been overseeing the development of projects for the health care and pharmaceutical industries.
"I'm proud to say I played a small role in helping to build and upgrade our health care infrastructure and create some high quality spaces for our health care workers and scientists that are on the front lines doing the real important stuff," Strebel says.
Currently working on a project at White Plains Hospital, Strebel has previously worked with Columbia University and NewYork-Presbyterian Hospital to improve their health care infrastructures.
First exposed to the construction industry through his father, Strebel started his career on the subcontractor side, working for several different electrical contractors as a project engineer. Transitioning to an assistant project manager role, Strebel joined C.W. Brown, which later merged with LeChase Construction Services.
Under the conditions of the coronavirus pandemic, Strebel says his efforts to ensure safety on the construction projects he manages has become even more critical. In addition to working to obtain personal protective equipment and meet strict safety protocols, Strebel says another challenge has been a lower supply of raw materials and increased costs.
In the future, Strebel says his aim is to grow within the industry, build on existing relationships and teach what he has learned to others. "My dad has always been there for me as a mentor," he says, "so I hope to be there for others in that same capacity."
Samantha Sweeney-Annarumma
Communications Director, Subcontractors Trade Association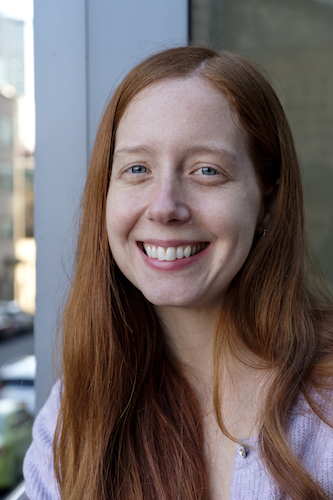 After moving to New York City to pursue a career in journalism in 2013, Samantha Sweeney-Annarumma instead landed at the Subcontractors Trade Association, where she has been ever since.
Although Sweeney-Annarumma did not have a background in construction, the association was looking for someone to help manage its website, write newsletters and handle administrative and operational responsibilities. Now as its communications and events director, Sweeney-Annarumma says she has enjoyed the privilege of learning a lot by working with the association's industry-leading members.
"Construction in New York is unlike construction anywhere else in the world," says Sweeney-Annarumma.
Since she came on at the association, which caters to 350 union subcontractor members, Sweeney-Annarumma's role has expanded to include carrying out the association's events and leading its membership campaign by speaking to prospective members and helping existing members meet and partner with city agencies.
During the coronavirus pandemic, Sweeney-Annarumma says the association began holding Zoom webinars, updating members on the city's evolving regulations and hosting virtual networking events. With the new virtual format, Sweeney-Annarumma says membership participation has actually increased.
While at the association, Sweeney-Annarumma started the young professionals group, which now has around 100 active members, and created an emerging leaders award to highlight their successes. In the future, she hopes to see more women enter the construction industry.
"Construction is extremely male-dominated," Sweeney-Annarumma says. "But there are some incredible women, and there are a lot of women especially coming up through the ranks, starting their careers ... it's been great to see that representation."
Jason Tavarez
Project Manager, Turner Construction Company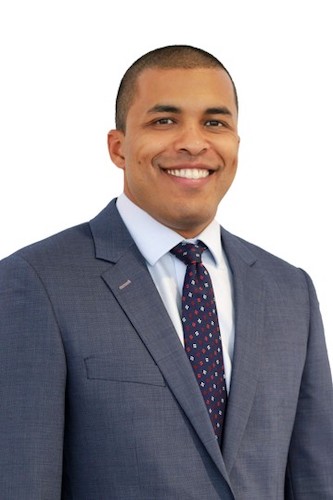 With the onset of the coronavirus pandemic, Jason Tavarez says he noticed a difference: a strengthened sense of responsibility to his family and a similar dynamic among the people working together on the construction site.
"I noticed a renewed commitment of the people who are on the job site through the pandemic, working the entire time, a renewed commitment to each other," says Tavarez, who works as a project manager at Turner Construction Company.
After interning with Turner Construction while in college, Tavarez's first full-time role with the firm was as an assistant superintendent for the Queens Vocational High School project. Later, Tavarez became a purchasing agent, including acquiring the scoreboard and sound system for Yankee Stadium, before returning to a superintendent role overseeing the construction of a Columbia University laboratory building.
Tavarez has also served as a project manager for a Madison Square Garden transformation project and as the lead engineer overseeing the David H. Koch Center for Cancer Care project at Memorial Sloan Kettering hospital.
Tavarez also worked on the business development team, assessing the market to determine future projects, before switching to a project manager role overseeing the development of a Columbia Business School building.
Passionate about data science, Tavarez won an innovation award while with Turner Construction and says he has helped others win the award as well.
"That drive for doing things better helps me, it excites me," Tavarez says.
Outside of work, Tavarez is involved with The Eagle Academy Foundation's mentorship program.
Natisha Thomas
Residential Operations Manager,  Rudin Management Company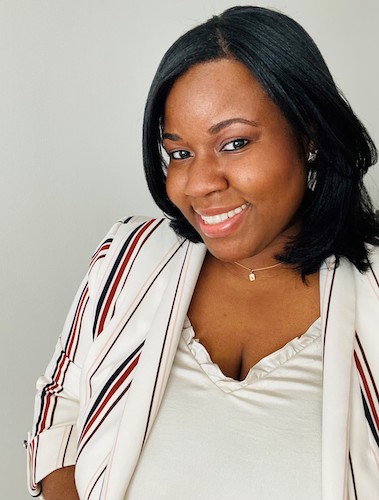 Before becoming the first woman and person of color to hold an operations management role at Rudin Management Company, Natisha Thomas proved her skills as an administrative assistant by successfully completing an elevator cab remodel project. Although Thomas says the project put her under a lot of pressure, she was "able to get it done start to finish."
Thomas was hired as an executive assistant to a senior vice president at Rudin Management property, 41 Madison, through a direct hire agency after graduating from SUNY Purchase with a bachelor's degree in communications and media. Later, Thomas joined the firm's operations team as an administrative assistant under four operations managers. Working in operations for the first time, Thomas says she enjoyed being able to take care of residents while working behind the scenes. In her current role, Thomas oversees nine residential buildings.
With many residents working from home during the coronavirus pandemic, Thomas says she has spent more time fixing broken appliances due to increased use, improving lobby air filtration systems and focusing on keeping buildings clean. "We want everyone to feel comfortable and so we're doing things to just maintain the cleaning protocol," she says.
Thomas has also trained resident managers to help the firm launch a new software program to allow for paperless billing.
In addition to her work at Rudin Management, Thomas serves on the Real Estate Board of New York's residential management council, has been a mentor with REBNY's Project Destined and in 2021 completed REBNY and Coro New York Leadership Center's inaugural Leadership Fellowship Program.
Niki Tsismenakis
Partner, Goldstein Hall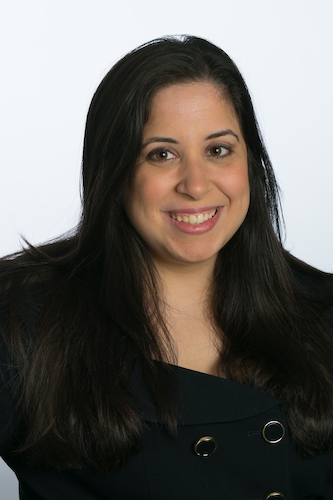 As a partner with the real estate law firm Goldstein Hall, Niki Tsismenakis says she's passionate about senior housing and affordable housing development. "Through the various internships that I took as a law student, I got to experience and see different facets of affordable housing development and came to realize just how critical it is," says Tsismenakis, who graduated from Brooklyn Law School and interned with Goldstein Hall.
Tsismenakis, who has been with the firm for over a decade, became the youngest and the first woman to be named partner. 
Tsismenakis emphasizes the challenges associated with working on senior housing and affordable housing development due to layers of regulatory approvals. Despite those challenges, Tsismenakis says what makes her job satisfying is being able to negotiate regulatory agreements and loan documents, which allow her to think outside of the box regarding general issues that clients face in development.
When the coronavirus pandemic hit New York City, Tsismenakis says the city's priorities shifted to no longer prioritizing closing on affordable housing transactions. "The city's purse strings got even tighter, even though the mayor had these significant affordable housing goals," Tsismenakis says.
But through developers like the New York City Housing Development Corporation working together with their financing partners, they were able to be creative about making deals work without additional city subsidies, Tsismenakis says.
In the future, Tsismenakis says she wants to use her experience in the industry to continue to help others, especially through her work as a board member of Women in Housing and Finance.
Jennifer Warheit
Associate, Sidley Austin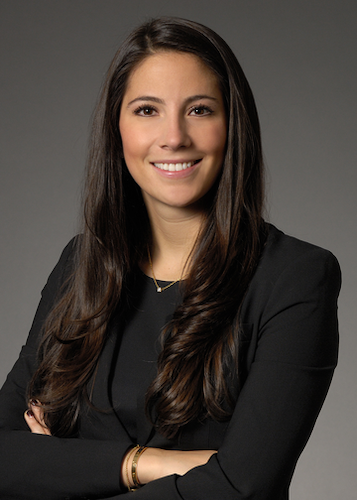 When deciding what to do after graduating from Fordham University School of Law, Jennifer Warheit says she always knew she wanted to pursue corporate law – and found herself drawn to the real estate sector specifically due to its tangible nature.
"I liked being able to walk through the streets of New York City and feel like I contributed in some way," Warheit says.
An associate with Sidley Austin since 2013, Warheit now specializes in the financing, development, construction, acquisition and disposition of various commercial real estate properties. A major project Warheit is working on at the moment is closing a large construction loan for properties in the Pacific Park area of Brooklyn.
Since the beginning of the coronavirus pandemic, Warheit says her attention switched gears from loan origination to focusing more on loan workouts. "It was really the first time in my career that such a large portion of my time has gone through trying to work with lenders and borrowers to figure out solutions to loans, given the economic and real estate climate, specifically in New York City," Warheit says.
Recently, Warheit says loan originations have picked up again and development is returning to the city. "There's a lot of development going on in New York City again, which has been great," she says.
In addition to her role as an associate, Warheit also serves as associate deputy co-chair of the firm's Committee for the Retention and Promotion of Women.
Aaron Weaver
Real Estate Associate, Columbia University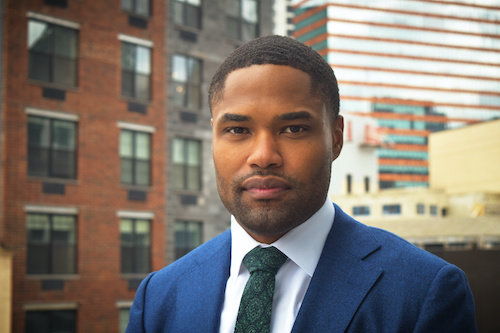 Once an NFL player with the Kansas City Chiefs, Aaron Weaver is now competing on a different field – as a real estate associate with Columbia University, where he oversees acquisition and leasing opportunities.
"Being a former football player, where there's so many stereotypes about athletes ... being able to break down some of those barriers is really important for me," Weaver says.
Weaver says he took a liking to real estate at a young age after visiting his grandmother in Dayton, Ohio, where he would go with her to collect rent from residential housing tenants. 
After being waived from the Chiefs in 2012, Weaver began working with an investment sales brokerage firm out of Long Island, which eventually became Knight Properties. Through that experience, Weaver says he realized he wanted to shift his focus either to the buyer or development side of the deals he was working on. With a former Syracuse University teammate, he started his own firm called Level Investments. 
Now with Columbia University, Weaver says that during the coronavirus pandemic, his focus has been on supporting the various small businesses that occupy the university's properties. 
"From a management perspective, you're just trying to make sure that you can do your best to help your tenants, while also balancing the fact that you need to generate some type of revenue," he says.
In the future, Weaver says he would like to work to expand Columbia University's footprint throughout Harlem by acquiring more sites and expanding the university's mission.
Alyssa Zahler
Director of Commercial Leasing, Two Trees Management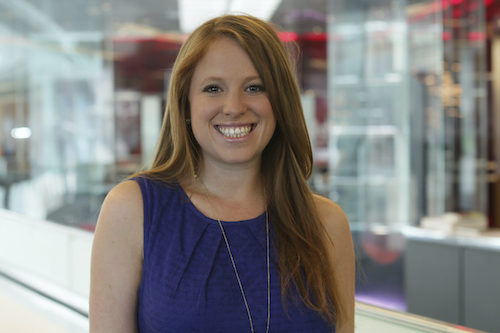 After six years as a journalist with CNN and Bloomberg, Alyssa Zahler switched careers. "I got more interested in what if I actually was a businesswoman, what if I was like the type of person I was reporting on," Zahler says.
After speaking with a family member in commercial real estate, Zahler left Bloomberg in 2015 and joined Newmark as a commercial real estate adviser. During her five years with the firm, Zahler assembled a team of 10 women across the country to acquire the firm's Girl Scout USA account.
Now as director of commercial leasing at Two Trees Management, Zahler said what drew her to the company was its development of the Domino Sugar Refinery in Williamsburg. "I think that the key here is that we care about the neighborhoods that we're in. We're neighborhood builders, we want to add to the neighborhoods where we are," Zahler says.
Zahler oversees 3 million square feet of commercial and industrial real estate property and has been involved with signing 40 leases over the past year.
With the impact of the coronavirus pandemic reverberating throughout the industry, Zahler says her approach was to increase flexibility for tenants by offering shorter leases with lower base rents.
"How flexible can we be as an owner, right? What can we do to bring new people, make them feel safe and also make them feel excited to be in their work environment?" Zahler says. "It's like the old adage of location, location, location. It's now all about flexibility, flexibility, flexibility."
Corrections: An earlier version of this post incorrectly described John Rooney's early career as investment banking. He worked in banking. This post also had incorrectly stated that Daniel Egers had worked for a school district, when he actually worked for a school.