Power 100
The 2021 Pride Power 100
The LGBTQ leaders and allies of New York.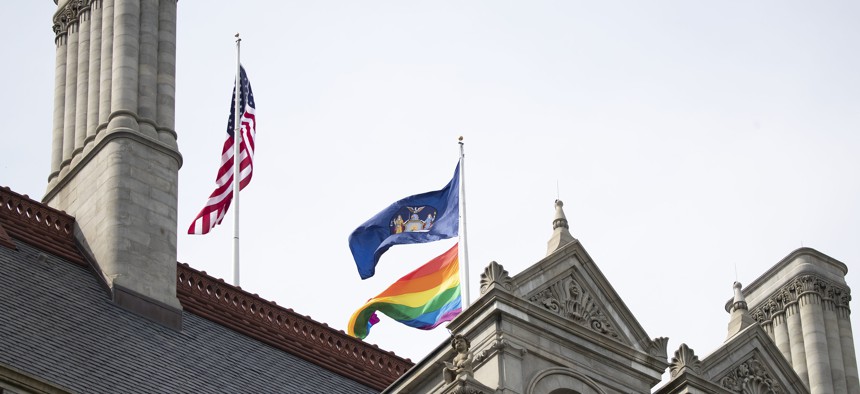 New York's LGBTQ community has plenty to be proud of. A decade ago, the state legalized same-sex marriage. More recently, state lawmakers passed measures protecting transgender, gender nonconforming and non-binary New Yorkers, barring conversion therapy and repealing the "walking while trans" ban. Meanwhile, LGBTQ elected officials hold influential posts. In the past year, voters elected the first two openly gay Black men – Reps. Ritchie Torres and Mondaire Jones – to serve in Congress and New York City's first two transgender district leaders. And while the four openly gay men in the New York City Council are term-limited, a larger and more diverse cohort of LGBTQ candidates are well positioned to win their races this year. 
Of course, plenty of political and policy battles remain. New York leaders are battling back against anti-trans bills passed in state legislatures around the country while pushing for further protections here at home. While gay and lesbian individuals enjoy growing acceptance, transgender New Yorkers, including those of color, still confront prejudice and discrimination in their everyday lives. 
To mark Pride Month, City & State's 2021 Pride Power 100 – which was researched and written in partnership with freelance journalist Gabriel Arana – recognizes the LGBTQ leaders who are still striving for full equality. 
1. Corey Johnson
New York City Council Speaker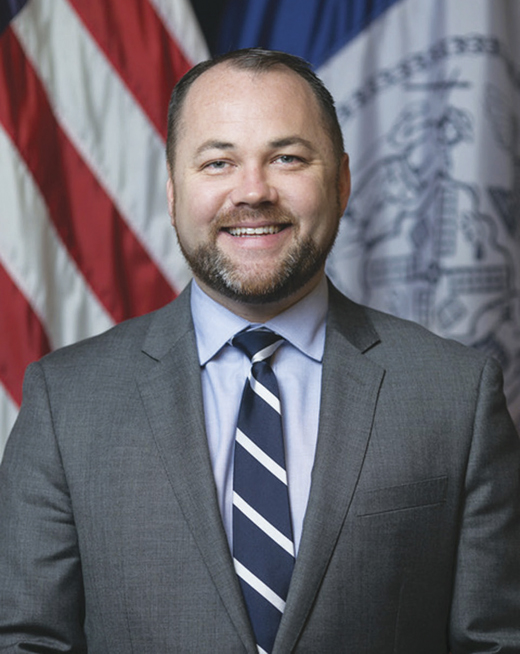 Corey Johnson continues to be one of New York's most prominent LGBTQ politicians, and a counterweight to Mayor Bill de Blasio. Johnson's mayoral hopes were dashed by battles over police funding – and his struggles with depression – but he has since thrown his hat into the ring in the race for city comptroller, promising stricter oversight of agencies like the Department of Homeless Services, the Department of Housing Preservation and Development and the Department of Education.
2. Sean Patrick Maloney 
Member of Congress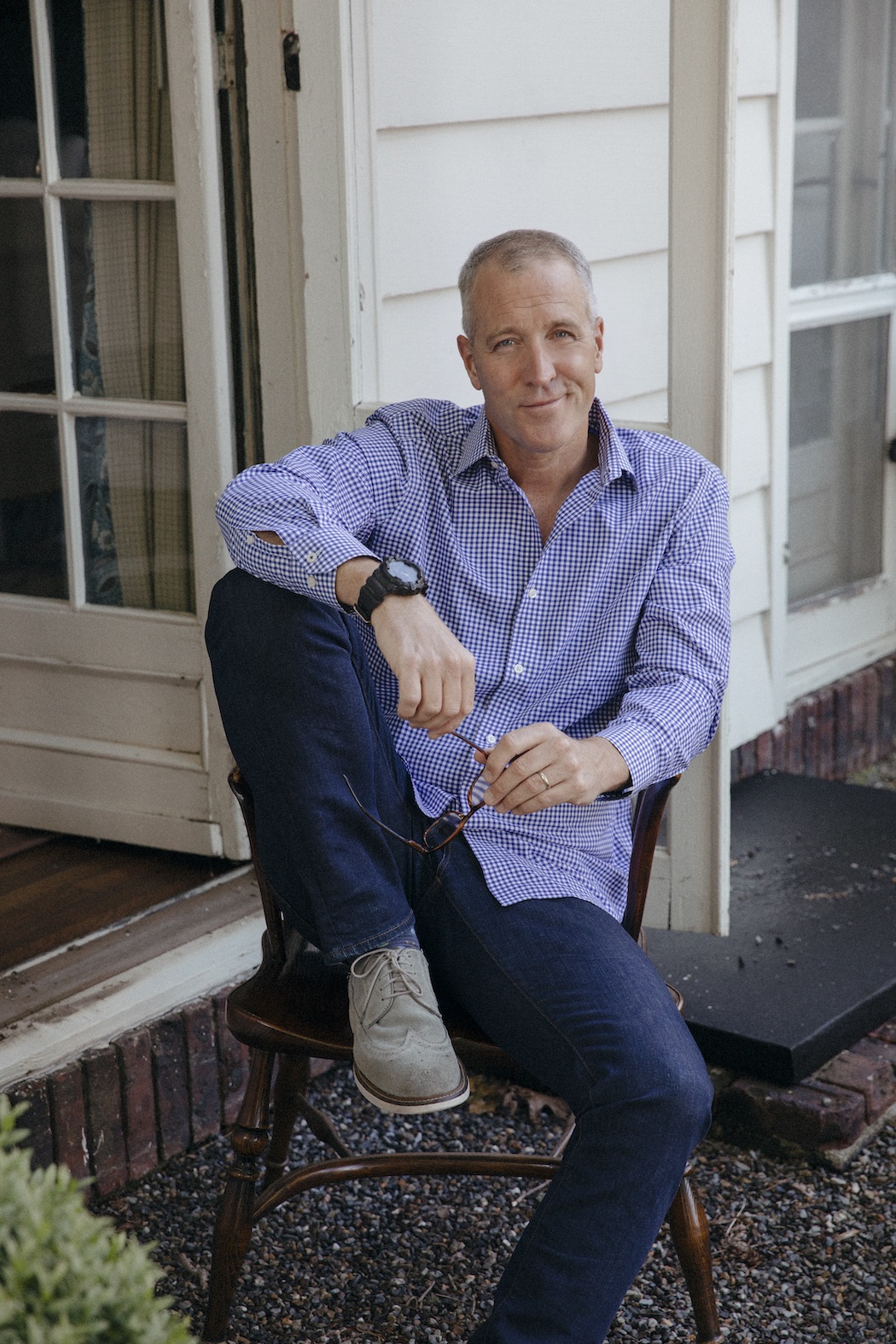 Openly gay Rep. Sean Patrick Maloney's profile in Congress rose when House Democrats elected him to head the Democratic Congressional Campaign Committee after their losses at the ballot box last year. He is the first openly LGBTQ person to hold the post. Having easily won reelection in a district that went for Donald Trump in 2016, Maloney has vowed to listen to the party's progressive left wing while courting voters who "don't already agree with us."
3. Brad Hoylman
State Senator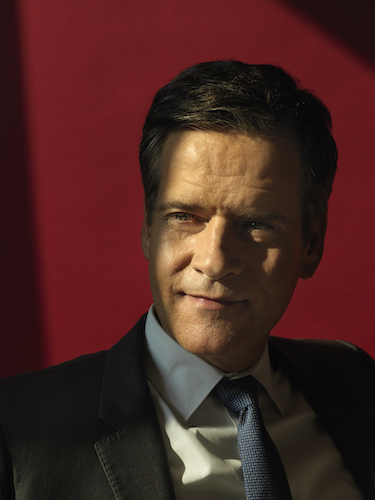 In his bid for Manhattan borough president, state Sen. Brad Hoylman has collected major endorsements from unions including the Retail, Wholesale and Department Store Union, the United Federation of Teachers and the Uniformed Firefighters Association. All the while, he has remained an active and outspoken progressive in the state Senate, where in the past year he proposed legislation curbing the use of handguns and requiring students to receive the COVID-19 vaccine.
4. Ritchie Torres
Member of Congress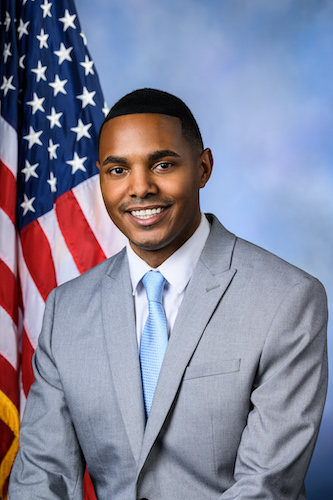 After building up his profile in the New York City Council, Rep. Ritchie Torres won a historic election in 2020 to become one of the first two openly gay, Black members of Congress (the other, Mondaire Jones, represents a Hudson Valley district). The South Bronx representative has led efforts in Washington to strengthen oversight of police, and reform Immigration & Customs Enforcement – and recently took a strong stance in support of Israel.
5. Mondaire Jones
Member of Congress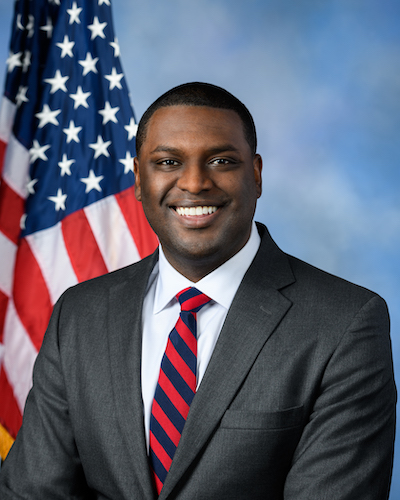 Recently ranked by news site Axios as the most active first-term member of Congress in office – he has sponsored more than 300 bills in his first six months – Rep. Mondaire Jones is also one of the first two openly gay, Black legislators elected to the House of Representatives. Among the high-profile bills he has introduced is the Judiciary Act of 2021, which would expand the number of justices on the U.S. Supreme Court.
6. Emma Wolfe
Chief of Staff and Deputy Mayor for Administration, New York City Mayor's Office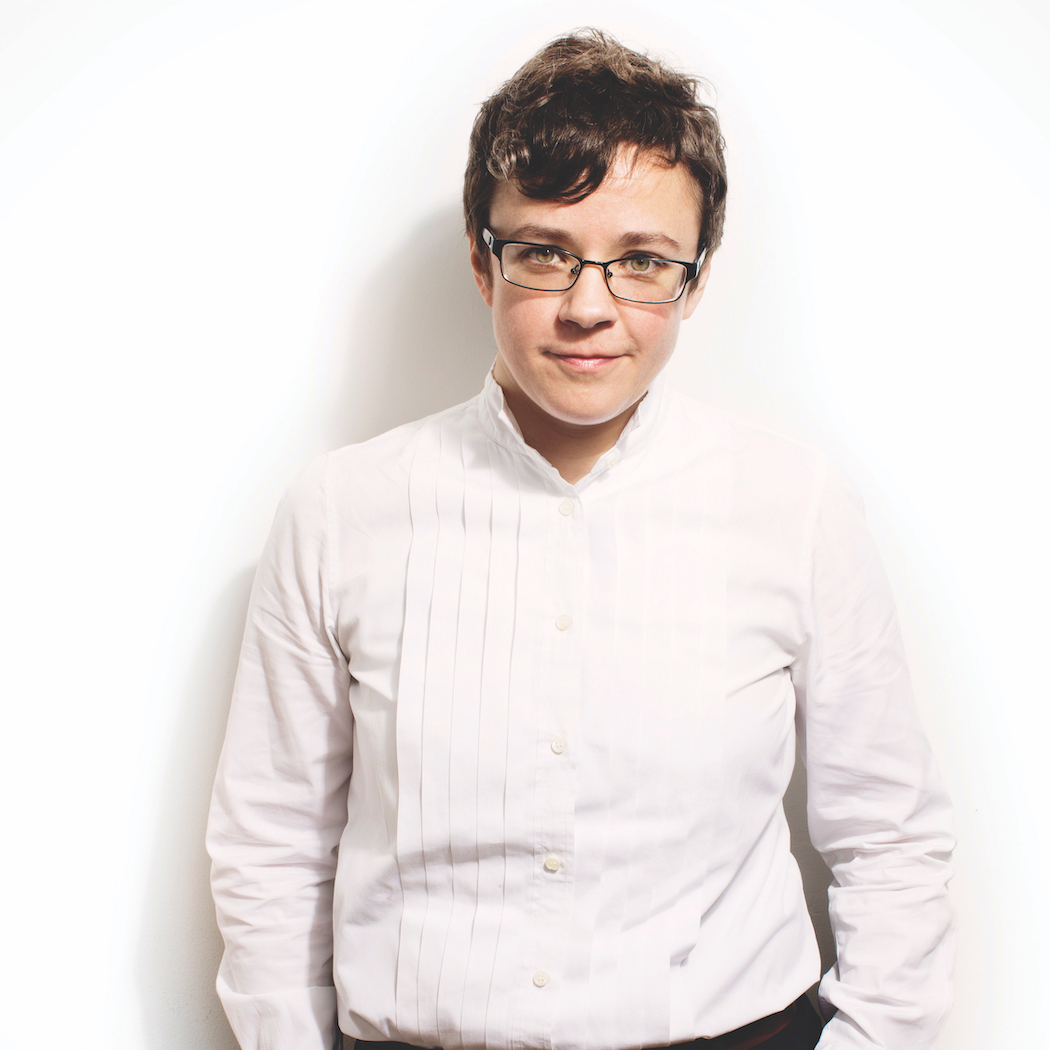 Among New York City Mayor Bill de Blasio's longest-serving and most trusted aides, Emma Wolfe was promoted to a deputy mayor role at the start of the coronavirus pandemic. This promotion makes her second in the line of succession behind the first deputy mayor, while also continuing her duties as chief of staff. She has remained close to the mayor amid staff departures and criticisms of his response to social-justice protests last summer and efforts at police reform.
7. Harry Bronson, Deborah Glick & Daniel O'Donnell 
Assembly Members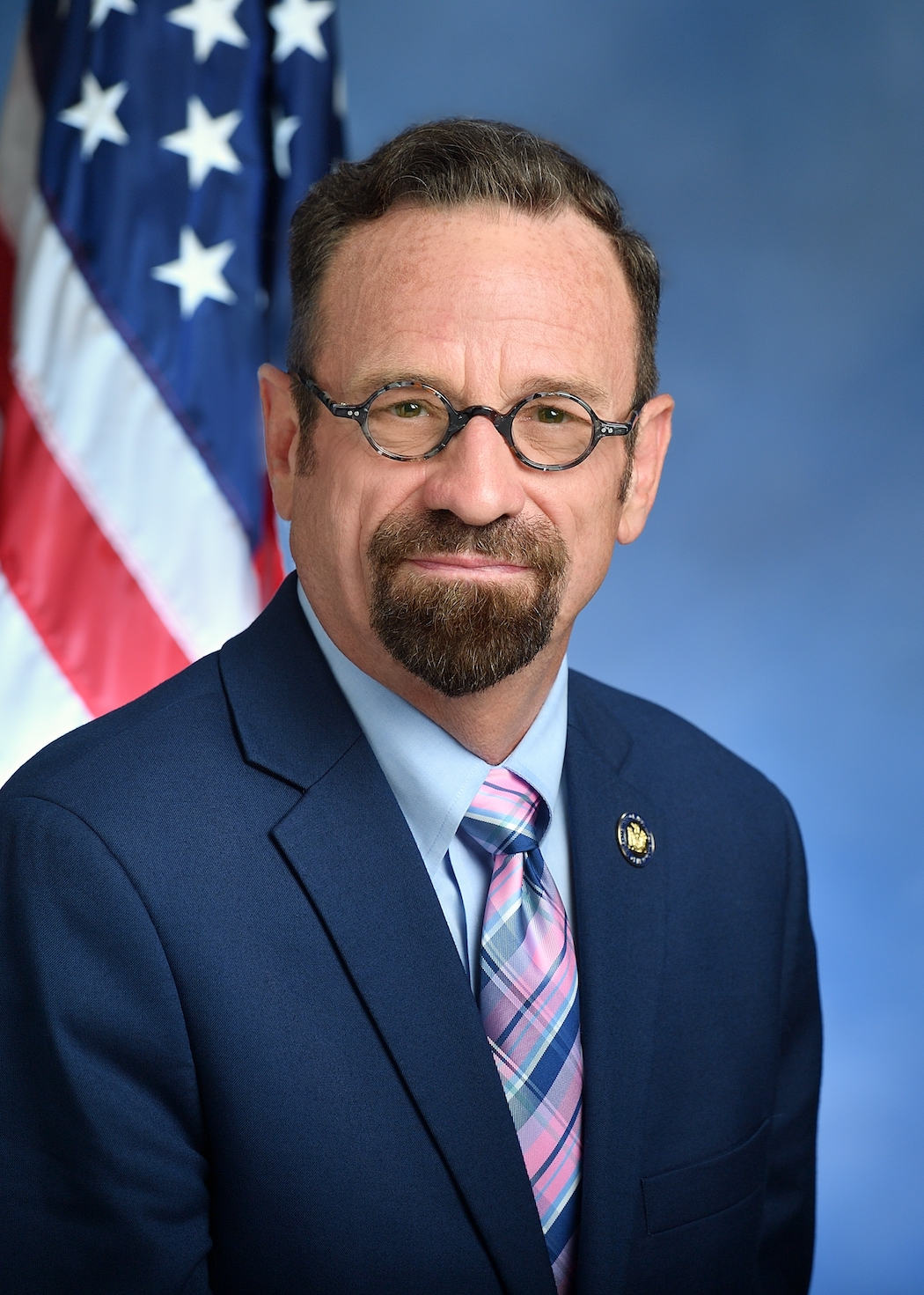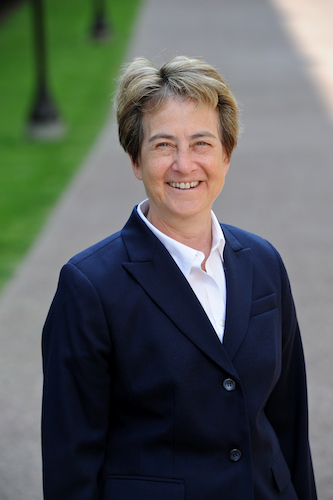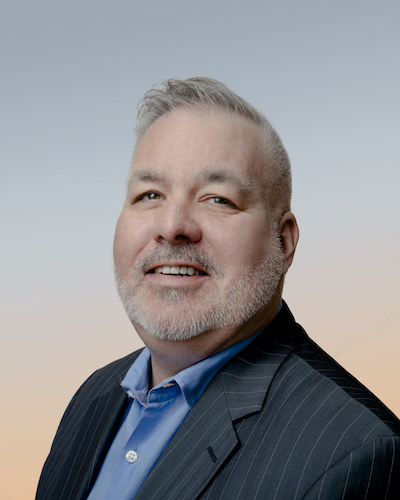 Assembly Member Harry Bronson, the first openly gay upstate lawmaker, fended off an intraparty challenge from a top aide to Rochester Mayor Lovely Warren last year, and this year he's backing a primary contender seeking to depose her. In Albany, Bronson has been focusing on mental health, including sponsoring Daniel's Law – a measure named after Daniel Prude, who died in police custody, the legislature would have mental health professionals respond to certain emergencies instead of police officers. 
Assembly Member Deborah Glick, who was first elected in 1990, is the first openly lesbian or gay member of the state Legislature. The Greenwich Village lawmaker and chair of the Higher Education Committee has been part of high-profile legislative debates in recent years, including over paid surrogacy, the classification of gig workers and the proposed pied-à-terre tax. 
Glick and Assembly Member Daniel O'Donnell were pivotal players in the successful push to legalize same-sex marriage a decade ago. O'Donnell is now pushing for the Gender Recognition Act, which would allow New Yorkers to select "X" instead of "male" or "female" on their driver's licenses. The Manhattan lawmaker was the first openly gay man elected to the state Assembly.
8. Mitchell Katz 
President and CEO, NYC Health + Hospitals
As leader of New York City's public hospital system, Mitchell Katz oversees 11 hospitals, five nursing facilities, dozens of community health centers and a home-care agency. He has been at the forefront of the city's coronavirus response, leading contact tracing efforts and helping to weather the system's shortages of protective equipment, the influx of patients and the ongoing vaccination effort. He's also deputy editor of the journal JAMA Internal Medicine, and a member of the National Academy of Sciences.
9. Randi Weingarten
President, American Federation of Teachers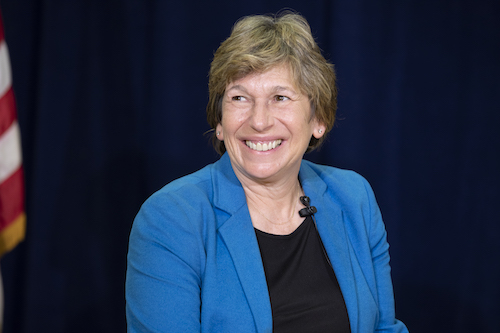 With the backing of the AFT's 1.7 million members, Randi Weingarten has used her pulpit to advocate for economic and racial justice as well as the safe reopening of schools post-pandemic. She went head-to-head with the Trump administration, threatening "safety strikes" if schools opened against the advice of public-health officials. She has advocated for teachers to get priority among the COVID-19 vaccination drive, but stopped short of endorsing the vaccines to be mandatory for teachers and students to return to school.
10. Kiara St. James
Co-Founder and Executive Director, New York Transgender Advocacy Group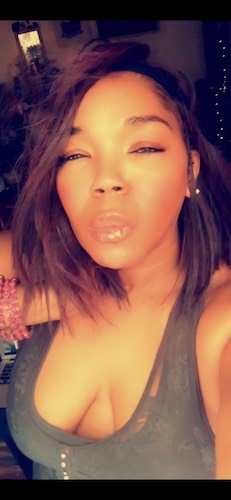 A decades-long activist, Kiara St. James began her advocacy in New York with Housing Works in the 1990s. Today, as head of the New York Transgender Advocacy Group, she has pushed successfully for the passage of major LGBTQ legislation. This includes New York state's Gender Expression Non-Distrimination Act, or GENDA, which passed in 2019, and a recent measure to eliminate the state's "walking while trans" law – an anti-loitering statute that has been used to target transgender people.