New York City
The 2021 New York City 40 Under 40
Recognizing the next generation of rising stars in city politics.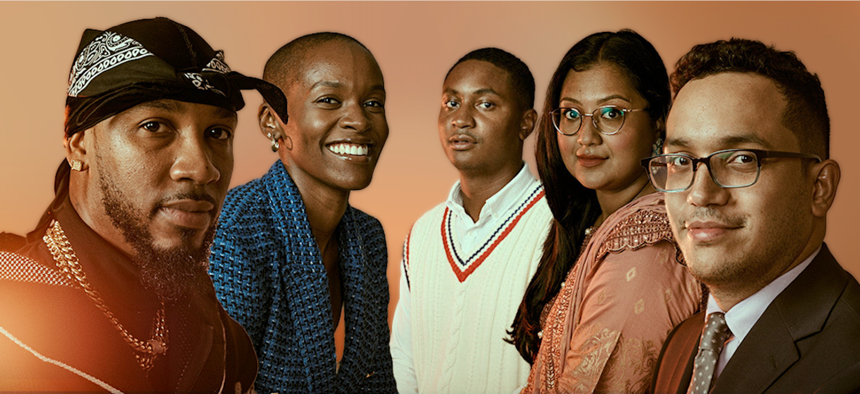 New York City's political structure is in transition. Brooklyn Borough President Eric Adams is poised to replace Mayor Bill de Blasio after emerging victorious from a crowded Democratic primary this summer. New York City Council Member Brad Lander scored an upset in the city comptroller primary, while Alvin Bragg notched a trailblazing win in the Manhattan district attorney's race. And several new borough presidents are set to be elected – City Council members Mark Levine in Manhattan and Vanessa Gibson in the Bronx and potentially former Rep. Vito Fossella on Staten Island. 
A number of fresh faces emerged during the past election cycle, too. In the New York City Council, for example, more than two thirds of the legislative body will be new come 2022, and they'll also elect the next council speaker. Some younger New Yorkers made a mark assisting candidates this cycle, while others have moved up the ranks and made waves in positions as government appointees, advocates, attorneys, business executives, consultants, journalists and labor leaders. City & State's New York City 40 Under 40 list highlights some of the most accomplished rising stars among them – all of them under the age of 40. 
We're pleased to introduce City & State's 2021 New York City 40 Under 40 Rising Stars.
Thank you to our sponsor