Power Lists
Economic Development Power 75
Jobs, jobs, jobs – and who's creating them in New York.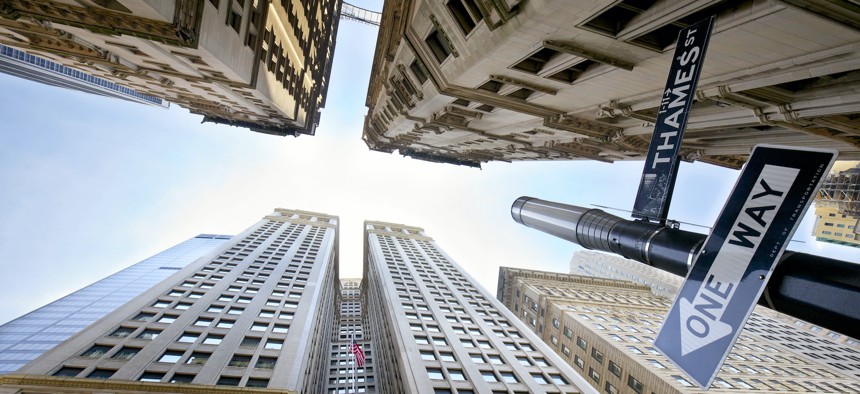 A politician's fate is often tied to the state of the economy. And it's no surprise, since voters perennially rank the economy as a top concern – or as Democratic strategist James Carville once remarked, "It's the economy, stupid."
In Washington, for example, President Joe Biden is contending with rising prices as he seeks to sell his infrastructure and climate change plans as job creators. In Albany, Gov. Kathy Hochul has promised to focus on access to child care, the needs of localities and an expansion of the high-tech sector as she shapes her own economic development agenda. Also, in New York City, executives are welcoming Mayor-elect Eric Adams' business-friendly rhetoric. 
Economic development isn't just about courting big corporations or even adding jobs, of course. Empire State Development and the New York City Economic Development Corp. explicitly aim to create a more "diverse" and "inclusive" economy, while countless experts and advocates emphasize the need to aggressively tackle income inequality. A lack of qualified candidates in many sectors during the coronavirus pandemic has renewed calls for greater investment in workforce development. Others note the importance of continuing to cultivate sectors like the life sciences as the state shifts away from its traditional reliance on Wall Street.
City & State's inaugural Economic Development Power 75 identifies the policymakers who are driving economic development strategies in New York and positioning the state for a post-pandemic recovery, including elected officials, government appointees and leaders of chambers of commerce, trade associations, business improvement districts, labor unions, corporations and nonprofits.
Researched and written by City & State's Kay Dervishi, Jon Lentz and Julia Santiago, along with freelance journalist Alice Popovici.
Correction: This feature has been updated to accurately reflect Wilton Cedeno's title.
Powered By
NEXT STORY: The 2021 Westchester Power 100