Power Lists
The 2022 New York State Labor Power 100
The local leaders waging battles on behalf of the state's workers.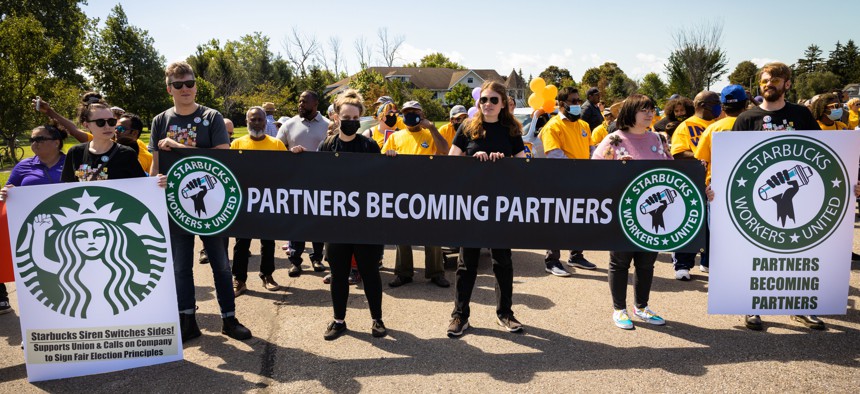 Nearly two years into the coronavirus pandemic, the long-term impact on workers is not fully clear. Many Americans lost their jobs, while others walked away voluntarily in what's been dubbed the "Great Resignation." The federal government helped stabilize the economy and bring down unemployment, but it also contributed to a sharp rise in inflation. And while wages are up, unionization rates remain low and some workers aren't gaining leverage they expected to have with employers.
What is clear is that the national mood has shifted in favor of workers. Support for labor unions has risen to levels not seen in decades. In Western New York, employees at several Starbucks stores made history by voting to unionize – and the coffee shop chain is now contending with similar standoffs across the country. The Communications Workers of America kicked off "Striketober" with a walkout that led to a favorable agreement for South Buffalo hospital workers. On Long Island, farmworkers formed their first union and are poised to secure a lower overtime threshold. Plus, there's an influx of federal dollars to be spent on infrastructure projects to be built by unionized laborers.
The State Labor Power 100 features many labor leaders, advocates and allies in New York who are battling on behalf of their workers. The list, which was researched and written in partnership with journalist Marc Bussanich, focuses primarily on those who are active in New York on a statewide, multistate or national capacity. (Other labor leaders who operate solely or primarily in the five boroughs will be featured on our New York City Labor Power 100 later this year.) We're pleased to introduce the 2022 State Labor Power 100.