The 2022 Economic Development Power 100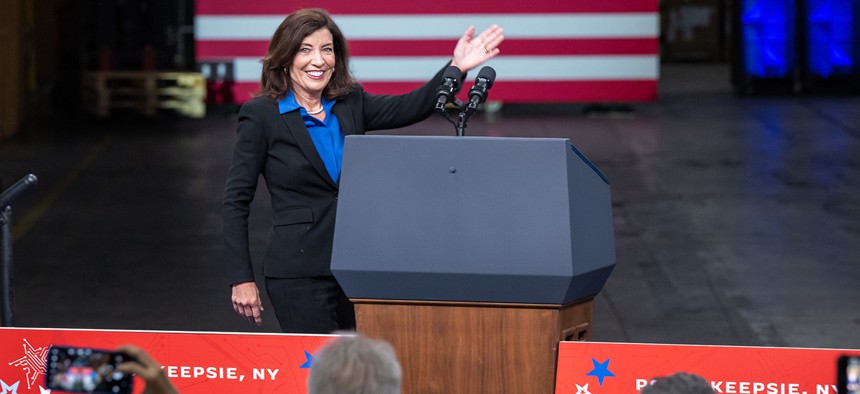 If there's one thing Democrats and Republicans can agree on in today's sharply divided political climate, it's the need for sustained economic growth. Americans are grappling with soaring inflation, and central bankers are ratcheting up interest rates to curtail rising prices – while hoping to avoid a recession as a result. Meanwhile, pocketbook issues that eroded support for the party in power in Washington were a key factor on Election Day.
Indeed, there's plenty of debate about how to go about boosting economic growth. Should governments subsidize sectors like green energy, life sciences or technology – and can manufacturing make a comeback in a globalized economy that has struggled through a pandemic and war in recent years? What investments should be made to the state's infrastructure – from public transit to high-speed broadband – and in the state's workforce? Can city and state officials do more to cut red tape? 
City & State's Economic Development Power 100 identifies the top government officials, CEOs, heads of business groups and trade associations, advocates of small businesses and minority- and women-owned enterprises, and many other individuals who are aiming to answer these questions as they seek to drive job creation all across New York.