Power Lists
The 2023 Construction Power 100
The leaders who are building and rebuilding New York.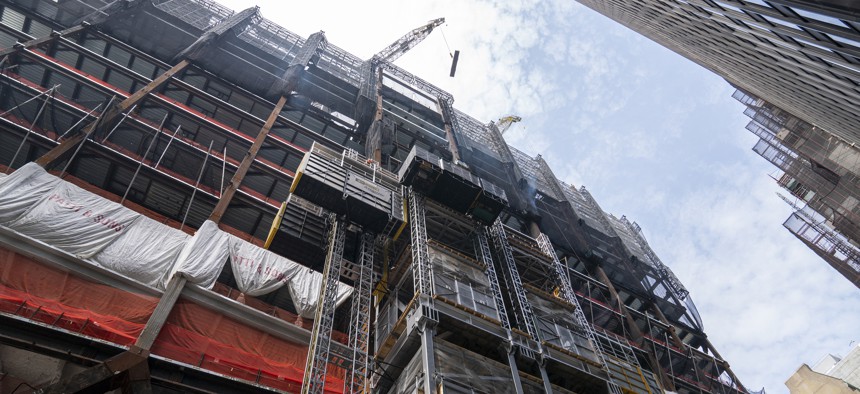 New York is a place known for building things, from its iconic skyline to its sprawling public transit system to its impressive overhauls of the city's airports and improvements to commuter rail connections in recent years. All across the state, highways and bridges must also be maintained – if not entirely replaced – and the same goes for other critical infrastructure, such as barriers to protect residents against storms. It all adds up to a thriving construction industry in New York.
City & State's Construction Power 100 highlights the most influential individuals in the industry, including executives at construction companies of all sizes and types. This list also features government officials who pick and choose projects to prioritize, dole out contracts and ensure regulatory compliance – and who, of course, show up for high-profile groundbreakings and ribbon-cuttings. Given the influence of organized labor in New York, the list also features a number of labor leaders – as well as others who want to diversify the industry, influence relevant city and state policies or simply advocate for more construction.
Corrections: This post has been updated to correct details about the New York City Department of Parks and Recreation's Rockaway Operations headquarters, a city Department of Design and Construction project built by EW Howell Construction Group. This post has also been updated with correct details about projects overseen by Consigli's Laura Bush. The Triton Construction entry has also been updated with corrected details about when a co-CEO started and the status of two projects. This has also been updated to clarify that Hunter Roberts is working on a parking garage and community space next to a jail in Queens, not the jail itself.
Did we miss anyone? Let us know at lists@cityandstateny.com. And pitch us names for our upcoming power lists here.
NEXT STORY: The 2023 Above & Beyond: Women