Power List
Glorious Grandparents in Government
The grandmas and the grandpas building a better future for the next generation.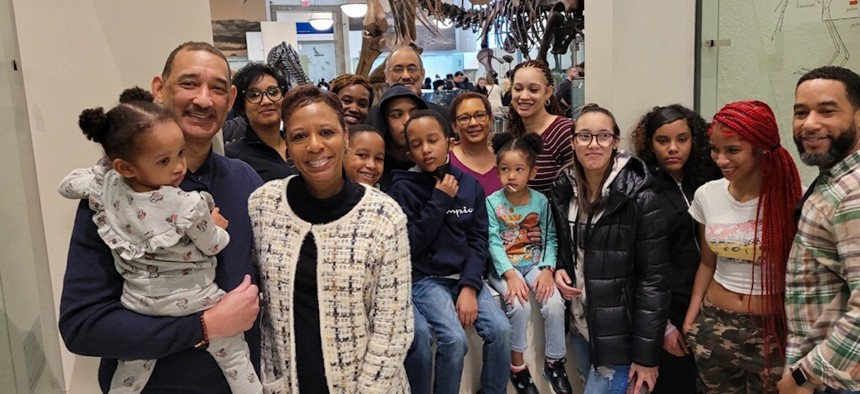 Being a grandparent can be a great gig.
Grandparents get to accompany their grandkids on trips to museums, zoos, amusement parks and even on overseas adventures. Unlike parents, they can coddle the youngsters – giving them gifts, taking them out for ice cream, sneaking them cookies when nobody's looking – and then cut out if there's a tantrum or meltdown.
Yet, grandparenting often comes with significant responsibilities as well. Many grandparents play a critical role in raising their grandkids, helping their own grown children survive chaotic workweeks while also imparting life lessons and passing down family and faith traditions.
The individuals highlighted in this feature take it a step further: The wisdom and experience that comes with being a grandparent informs and inspires the work they do to make the world a better place, for their children and grandchildren and for many generations to come. These grandparents are bringing their perspectives to a wide range of policy matters, from combating climate change to expanding child care to protecting workers rights.
We're pleased to introduce City & State's Glorious Grandparents in Government – and their grandkids too.
Correction: A previous version of this article incorrectly stated Stuart Shorenstein's title at Cozen O'Connor, the article has been updated with the correct title. This article has also been updated with the name of MarySol Rodriguez' firm.
Powered By
NEXT STORY: The 2023 NYC Labor Power 100