Nonprofits
New York's leading nonprofit consultants
Advisers assist organizations on operations, advocacy, communications and finances.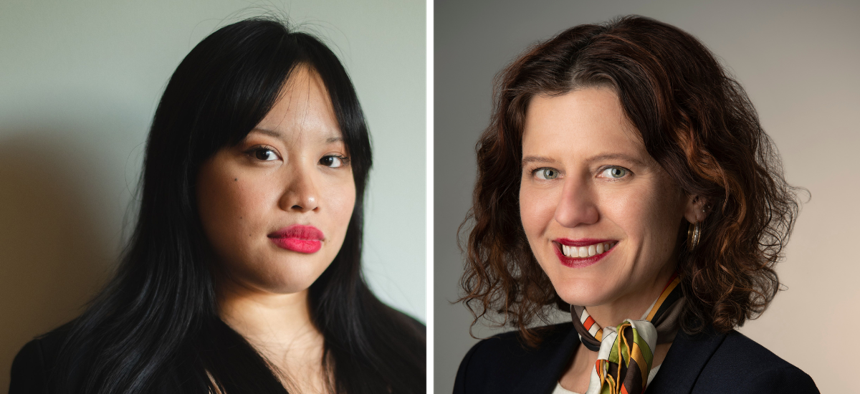 Nonprofit executives face a wide range of challenges: carrying out operations in a cost-effective manner, raising enough money to operate, competing for government contracts, and communicating to donors and the public at large about the successes of their programs.
In New York, there are plenty of consultants who can help with that. 
One of them is Celeste Frye, the co-founder and CEO of Public Works Partners. Nearly 17 years ago, Frye launched her consulting firm, which advises nonprofit organizations and assists in developing complex initiatives. The former executive director of the New York City Department of Small Business Services also provides urban planning services through her firm. Public Works Partners was recently recognized on the Inc. 5000 list as one of the fastest-growing private companies in the country, with significant staff and revenue growth – and the opening of a West Coast office.
Nonprofit leaders also benefit from the assistance of government relations professionals, who are adept at lobbying for city and state funding. Kasirer, one of the top lobbying shops in New York, has a strong team focused specifically on nonprofits. Two key Kasirer vice presidents dedicated to work in the sector are Marian Guerra and Bianca Almedina. Guerra previously worked on budget and legislative matters in the New York City Council, while Almedina came over from the New York City School Construction Authority. Among its recent clients are Catholic Charities of the Archdiocese of New York, the Institute for Community Living and Safe Horizon.
Other nonprofit consultants provide invaluable advice on the communications front. BerlinRosen, a major public relations firm that serves an array of industries and sectors in New York, represents a long list of nonprofit organizations. On BerlinRosen's nonprofit team are Senior Vice President Jen Shykula and Vice President Nichola Page. Shykula joined the firm in 2011 after working as a labor organizer, while Page brings governmental experience as a former press aide and speechwriter for U.S. Sen. Tammy Duckworth of Illinois.
Anat Gerstein's eponymous communications firm, Anat, stands out for its exclusive focus on serving nonprofit clients. The firm works with a range of organizations, including those in social services and housing as well as health, education, arts and advocacy. Gerstein launched the firm in 2010 after handling press for then-New York City Public Advocate Betsy Gotbaum.
Being a nonprofit organization, however, doesn't mean ignoring financial matters. John MacIntosh, the managing partner at SeaChange Capital Partners, utilizes his financial and organizational expertise to assist nonprofits both large and small. The former private equity executive switched gears midcareer after completing a master's degree in philosophy and public policy at the London School of Economics and Political Science. He also is a recurring contributor to NYN Media.
Cushman & Wakefield's David Lebenstein is a go-to real estate executive for nonprofits. Lebenstein, a veteran of John Lindsay's administration, manages the global commercial real estate services company's not-for-profit advisory group and has worked with such organizations as the Bowery Residents' Committee, The Doe Fund and Services for the UnderServed.