Publisher's Section
Above & Beyond: Gen X
How the MTV generation has kept rocking in New York.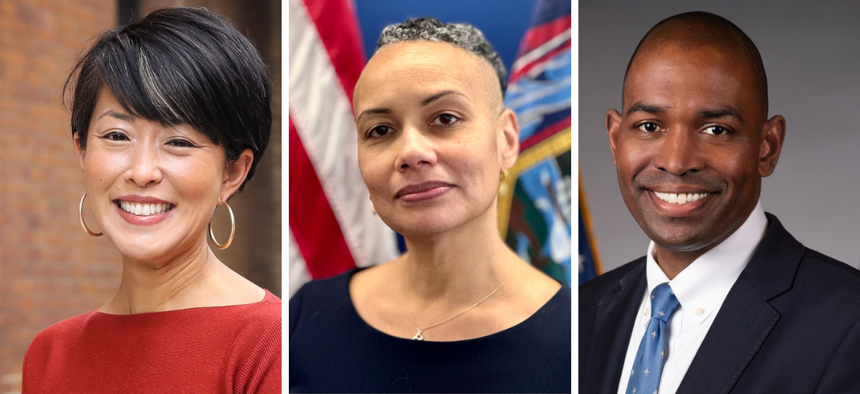 Presented By:

Generation X is moving on up to the East Side, West Side and leafy suburbs – to deluxe apartments in the sky and the corridors of power. They're in the big leagues and getting their turn at bat. These erstwhile latchkey kids thought nothing of riding around in the way back of station wagons, grew up with after-school specials and learned that a frying egg is their brain on drugs. The so-called MTV generation experienced the rise of hip-hop, punk and grunge, got hooked on Atari and spent countless hours at the mall.
But while this generation – made up of individuals born between 1965 and 1980 – may not be as outspoken as baby boomers or as social media savvy as younger generations, don't mistake this silence for compliance. Gen Xers are just doing it their way. Gen Xers lived through the end of the Vietnam War and the Cold War, the 9/11 attacks, three more wars, the Great Recession, an increasingly divided country and a global pandemic – and they've adjusted quite well to leading in an ever-changing world. Don't call them cynics or coffee shop slackers, because Gen X is getting stuff done.
Meet the Gen Xers who are making their mark on New York.
Did we miss anyone? Let us know at lists@cityandstateny.com. And pitch us names for other upcoming power lists.
Correction - A previous version of this article said that Lolita Jackson served as New York City's chief climate diplomat under former Mayor Mike Bloomberg, in fact she held this position under former Mayor Bill deBlasio.
Powered By
NEXT STORY: The 2023 Power of Diversity: Women 100