sponsor content What's this?
Sponsored Content
Community Offshore Wind Knows New York
We have strong roots in the state and a dedication to its communities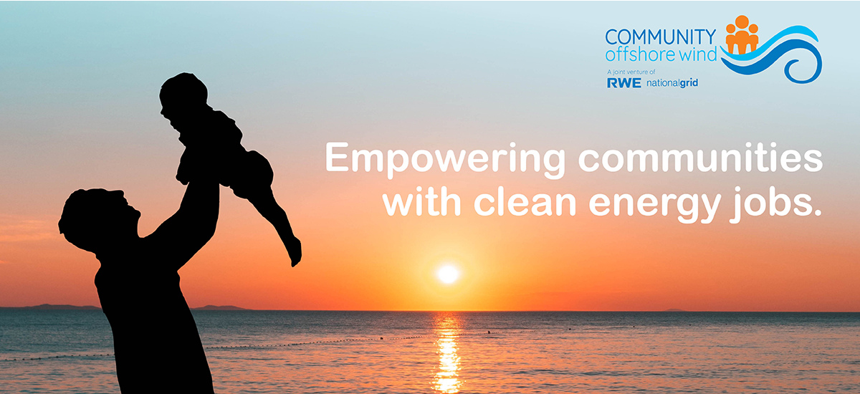 Community Offshore Wind, a joint venture between RWE and National Grid Ventures, is developing a project in the New York-New Jersey Bight to bring clean energy from offshore wind to the Northeast region. We are focused on the tangible benefits offshore wind can deliver to communities. Through Community Offshore Wind's investments, we will grow local economies, create jobs, contribute tax revenue, and uplift communities across our project area.
In January 2023, Community Offshore Wind submitted a proposal for 1.3 GW of offshore wind capacity as part of the New York State Energy Research and Development Authority's (NYSERDA) third offshore wind solicitation. If awarded, the project will deliver more than $15 billion to the state economy, build a local supply chain, create family-sustaining jobs, and catalyze economic and workforce development. We're going a step further to nurture our workforce with the inclusion of a $10 million childcare program for people working and training in offshore wind.
National Grid is a local expert, serving more than 20 million customers across the Northeast, with large and small infrastructure projects. RWE is a leading offshore wind developer globally and top five renewables company in the U.S. with a successful track record resulting in 19 operational offshore wind farms.