sponsor content What's this?
Building America's Future Depends on Developing a Skilled Workforce
Commitment to our infrastructure is the key to greater US economic strength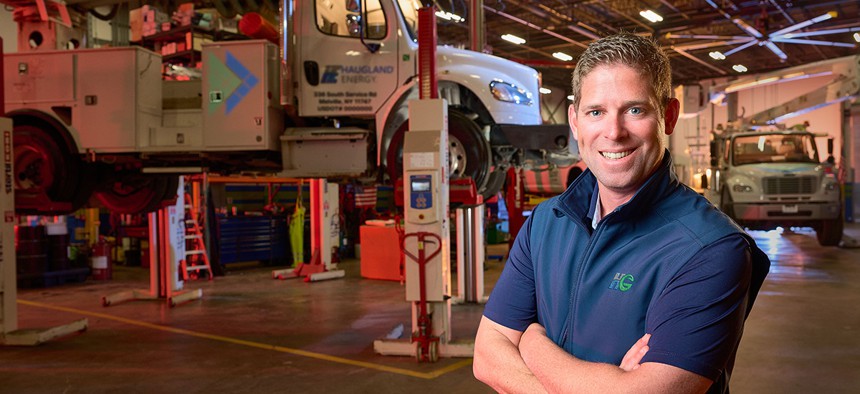 Cities, states, and metropolitan areas throughout America face unprecedented economic and environmental challenges. While these forces of humankind and nature are incredibly diverse, they have spurred a renewed and intense need for modern, efficient, and reliable infrastructure everywhere.
To meet that need, we must develop a skilled workforce. If we fail to do so, American competitiveness and long-term economic strength are at risk more than ever before. This is more true of NY then many other states currently.
Here's the good news. In November of 2022, Congress with the help of the Biden Administration passed 3 important laws that provide substantial funding to improve our nation's infrastructure and competitiveness. The Infrastructure Investment and Jobs Act infuses $1.2 trillion dollars into America's traditional "hard" infrastructure, such as roads, bridges, and energy related infrastructure. It also provides a generational opportunity to educate, train, and invest in developing a skilled workforce committed to construction careers.  More funds were made available through the CHIPS and Science Act, which committed billions of dollars to boost the manufacturing of semi-conductors in the U.S. The Inflation Reduction Act designated substantial resources to support, among other things, the construction and development of clean, renewable power.
As a result, we are building, expanding, and fixing our highways, bridges, tunnels, airports and electric infrastructure at a greater volume and faster pace across the United States than we have in many decades. The government estimates that more than 35,000 infrastructure projects have started in just the last 18 months, and this infrastructure funding will create more than 700,000 jobs per year in construction and related skilled trades for the next decade. Many of these well-paying jobs provide employment opportunities for a broader segment of society and do not require a college degree.
This economic activity also creates millions of indirect additional jobs.  Importantly, the sheer volume of projects in the pipeline, combined with the likelihood that the related jobs will not be negatively affected by AI, ensures job security.
Presently, 14 million people have jobs in fields directly related to the infrastructure Industry according to a Brookings Institute analysis of Bureau of Labor Statistics data. IBEW linemen, Construction Machine Operators, and other infrastructure jobs accounts for nearly 11 percent of the nation's workforce.
Here at Haugland Group, we have decades of expertise and success in completing projects on time and on budget with a skilled union workforce in NY. I know from experience that these workers spend their income locally, which stimulates the regional economy. Moreover, once the projects are completed, communities will enjoy an improved quality of life and productivity.
Broadly, infrastructure enables trade, powers businesses, connects workers to their jobs. It creates opportunities for struggling communities and protects the nation from an increasingly unpredictable natural environment. These jobs will form the core of a healthy economy.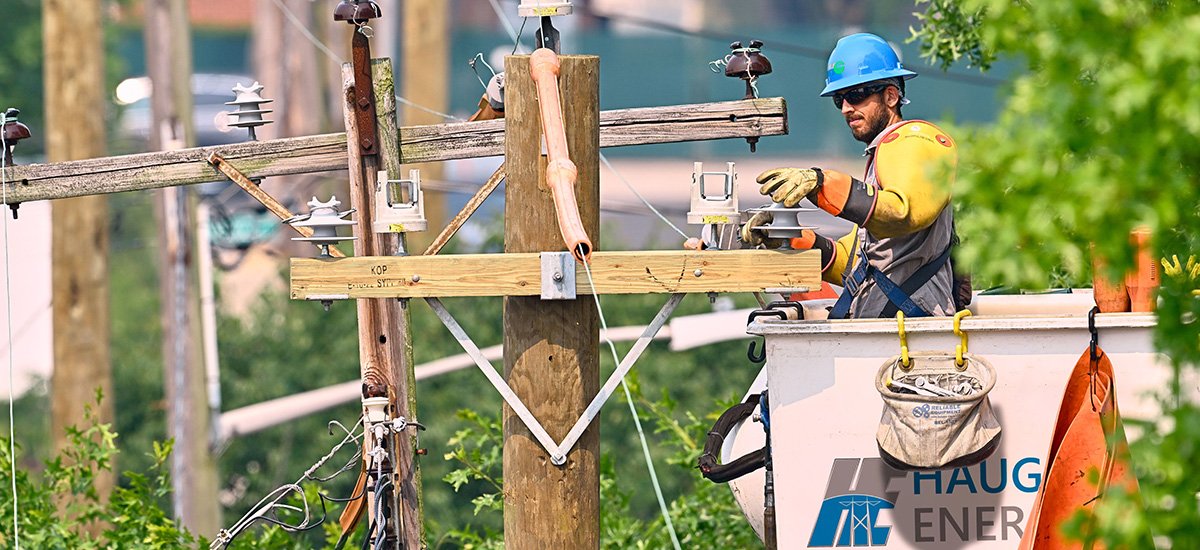 Our company was recently awarded a contract to install an underground duct system for Sunrise Wind's onshore transmission line. Sunrise Wind is an 880 MW offshore wind farm that will provide clean, renewable energy to New York. The contract is expected to create more than 400 union jobs and bring $700 million of investment to Suffolk County. The project by itself will achieve roughly 10 percent of the state's offshore wind goal of 9,000 megawatts by 2035 – with many similar projects on the horizon.
For our region to fully benefit from the opportunities created by Congress, we must aggressively pursue a united effort to develop and grow the skilled and dedicated workforce needed to complete projects at a high standard of safety, quality, efficiency, and budget.   The U.S. Bureau of Labor Statistics estimates that our nation's workforce will need at least 80,000 new qualified electricians and almost 50,000 new plumbers, pipefitters, and steamfitters, each year for the next decade. 
Thankfully initiatives are being launched to create awareness of these opportunities. The U.S. Department of Labor and the National Governors Association recently announced a partnership to launch Workforce Development Programs within each of the 50 states. In addition, Haugland Group intends to advance awareness of the important role our unions play by hosting Union Appreciation Night with the NY Mets at Citi Field on September 2nd.  Later in the month, on September 27th, we are bringing hundreds of area school counselors and training partners to form the nucleus of a suitable workforce development program. It is a small step, but an important one, to advance the conversation on an issue so important to our future.
We need many other businesses, unions, government agencies and training institutions to join the effort now; to collaborate and drive the creation of a coordinated, meaningful workforce development program, and to grow the labor pool needed to improve our nation's infrastructure. Together, we can once again prove that a rising tide can raise all boats.