Letitia James
Letitia James' major lawsuits as public advocate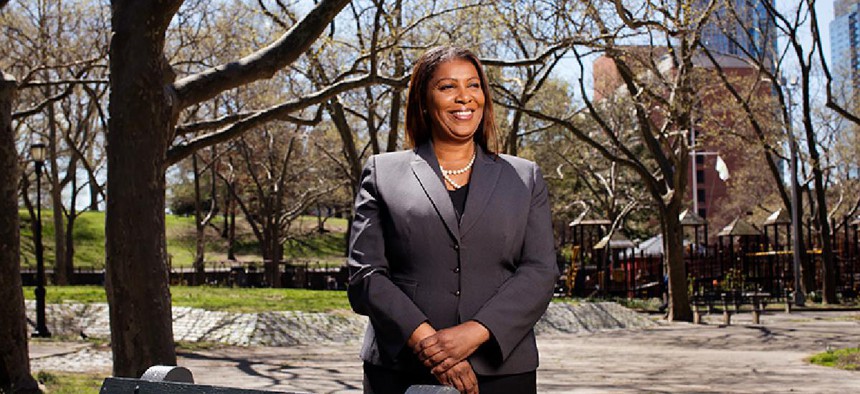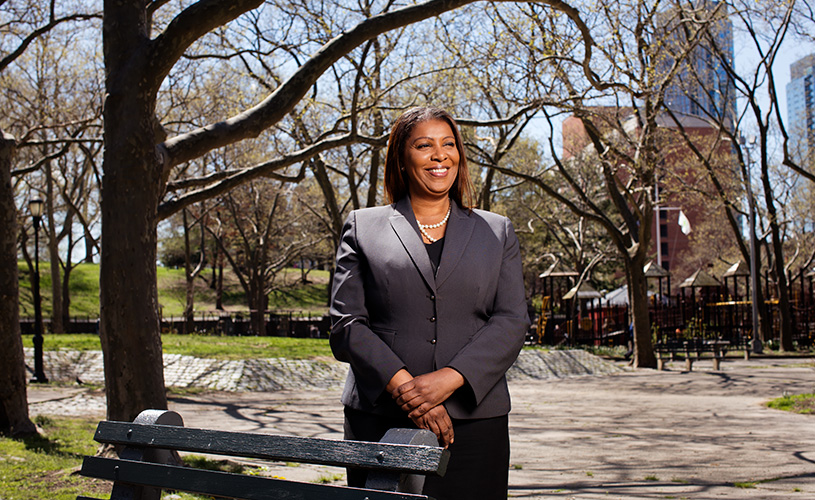 Photo by Celeste Sloman
Letitia James is a lawyer by trade, and has a record of taking legal action as public advocate. She's filed nearly a dozen lawsuits since taking office. Here are the details on a handful of her biggest cases.
RELATED: How Letitia James gave the public advocate's office some teeth
Eric Garner disclosure: With the NYCLU, the NAACP and others, James sued over the Staten Island district attorney's refusal to release testimony presented to the grand jury that declined to charge NYPD Officer Daniel Pantaleo in the June 2014 chokehold death of Eric Garner. The files were never made public.
Rent freeze program: In June 2015, James sued the New York City Department of Finance, alleging seniors and disabled New Yorkers eligible for the city's rent freeze program were purged from the rolls after family members died. The city settled for $130,000 in March 2016.
Foster care: In July 2015, James sued the city and state offices managing the city's foster care system, accusing the agencies of keeping kids in foster care for months or years longer than necessary due to poor management. In August 2016 a federal judge rejected a settlement that would have given the state more oversight over the process.
Hot school buses: In August 2015, James sued the city Department of Education, alleging that students with disabilities are often driven in busses without air conditioning. Last July, a judge ordered changes on two of the routes, but the case is ongoing.
Students with disabilities: In February 2016, James sued the city's Department of Education again, claiming a computer system used to track services provided to disabled students was a failure that cheated students and taxpayers. The case has yet to be resolved.