New York City
Political powerhouses and their famous roommates
We know these New York leaders. But we don't know them like their roommates.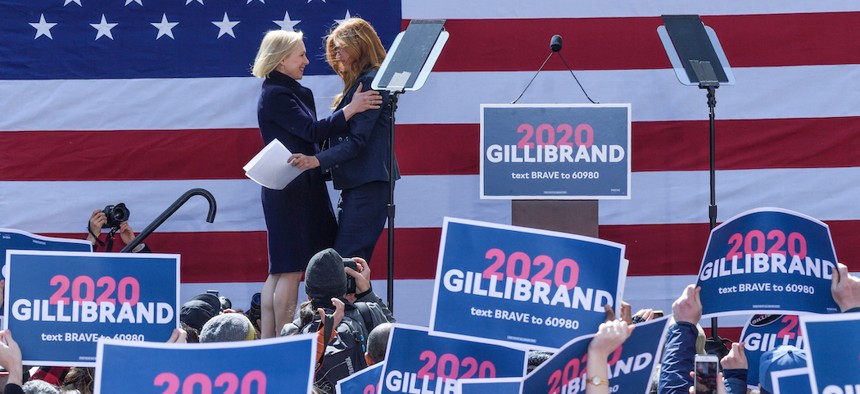 It's hard to imagine now-prominent politicians, actors and entertainers once living with roommates. Whether they were living together during college or just trying to save money on an apartment in Albany or Washington, there are many reasons why these leaders once had to cram into small apartments together. Here are some of New York's most famous pairings who were once roommates.
Kirsten Gillibrand & Connie Britton 
U.S. Sen. Kirsten Gillibrand and "Friday Night Lights" actress Connie Britton's friendship is iconic. In the 1980s, they roomed together during a Dartmouth College summer study abroad program in Beijing and traveled throughout China on the weekends. Gillibrand recalled their time together as "adventurous" and told HuffPost that her most vivid memory was the time when the two got food poisoning and had to be taken to the hospital on the back of a bike. They remain supportive of each other's careers. Britton hosted a fundraiser and spoke at the Columbus Circle kickoff event for Gillibrand's presidential candidacy last year.
Chuck Schumer & Dick Durbin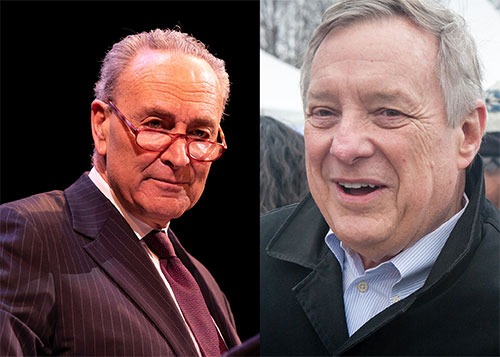 U.S. Senate Minority Leader Chuck Schumer and Senate Democratic Whip Dick Durbin have publicly butted heads in the past, but their relationship has survived and thrived for the better part of four decades. Until the end of 2014, the two lived in a two-story house in Washington, D.C., that was owned by former Rep. George Miller of California. The house reportedly resembled more of a frat house than the lodgings of some of the most influential Democrats in the country.
Alessandra Biaggi, Jessica Ramos & Yuh-Line Niou
State Sens. Alessandra Biaggi and Jessica Ramos as well as Assemblywoman Yuh-Line Niou shared a seven-room apartment in Albany last year where they crashed on session days and debated state policies. The young lawmakers were part of the progressive tidal wave in the 2018 Democratic primaries that saw Biaggi, Ramos and others defeat establishment incumbents. Niou won her primary in 2016, taking over the seat that had been held by former Assembly Speaker Sheldon Silver. Biaggi called their relationship a "sisterhood."
Carl Heastie & Patrick Jenkins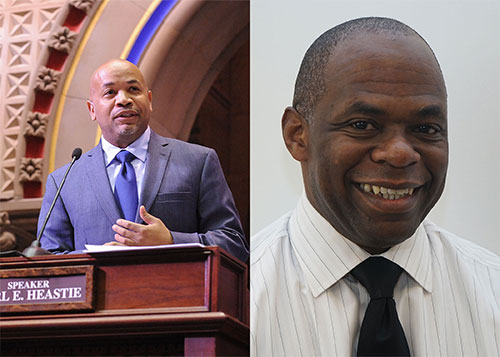 The relationship between Assembly Speaker Carl Heastie and Albany lobbyist and political consultant Patrick Jenkins goes back decades. The two lived together while Heastie was pursuing a bachelor's degree in applied mathematics and statistics and Jenkins was studying liberal arts at Stony Brook University. Both contributed to the university's student-led magazine Blackworld. Two decades later, Jenkins served as Heastie's top aide from 2009 to 2010 and was still collecting a retainer from Heastie's office as a paid consultant in 2016. Jenkins' lobbying business has more than quadrupled since Heastie became speaker.
Hakeem Jeffries & Victor Williams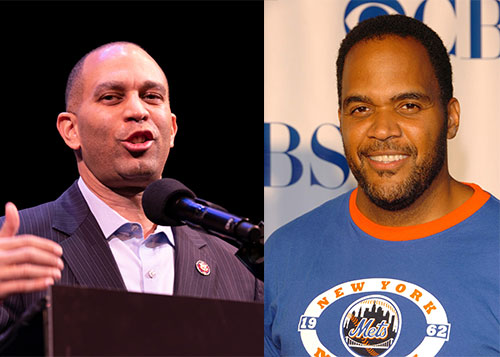 In the early 1990s, now-Rep. Hakeem Jeffries roomed with "King of Queens" actor Victor Williams while at Binghamton University. While they were both originally pursuing political science degrees, Williams eventually abandoned the major and turned his attention to theater.
Anthony Weiner & Jon Stewart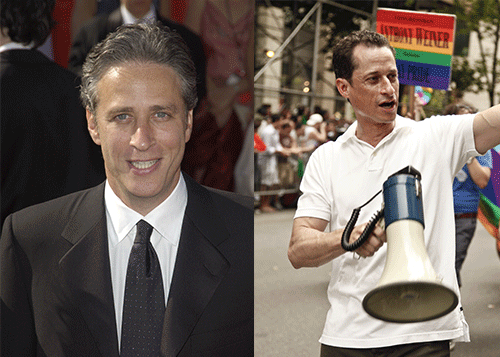 Former Rep. Anthony Weiner and former "The Daily Show" host Jon Stewart were never college roomates, but they did live together in a summer house in Dewey Beach, Delaware, in 1987. The two met while Weiner was on exchange at the College of William & Mary where Stewart was pursuing a bachelor's degree. Stewart didn't shy away from criticizing and joking about Weiner's scandalous behaviour.
Eliot Spitzer & Jim Cramer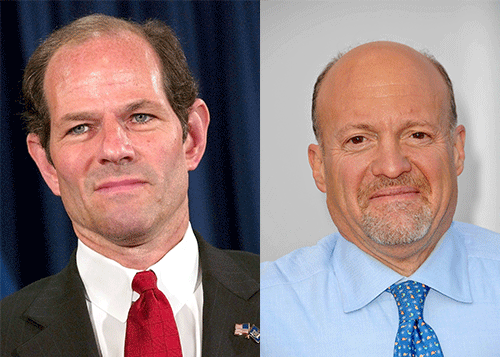 Before becoming governor of New York, Eliot Spitzer waged a war against corruption on Wall Street as state attorney general. His later involvement with a prostitution ring blindsided his former Harvard Law School roommate: "Mad Money" host Jim Cramer. The host said: "It was inconceivable to me. He's a friend of mine, and it's inconceivable, but it happened."
Powered By
NEXT STORY: A blunt conversation with Cuomo's pot czar