Andrew Cuomo
Nuclear Options: Two lawsuits challenge state's 'zero-emission credits'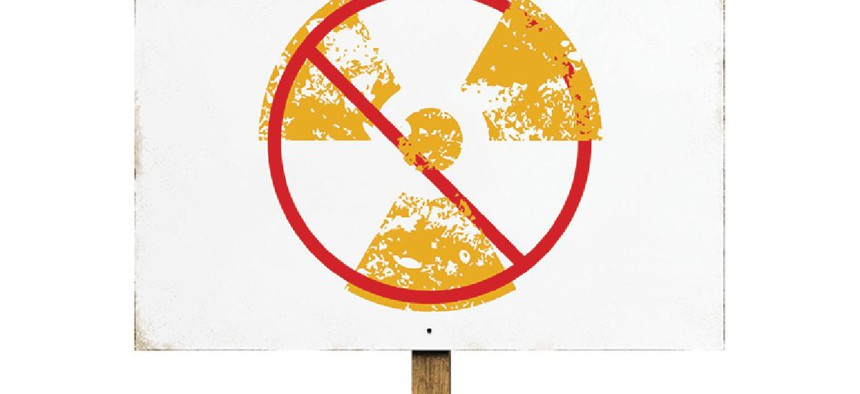 Last summer, state regulators finalized around $500 million in annual subsidies to prop up struggling upstate nuclear power plants. Under the plan, utilities have to purchase so-called "zero-emission credits" which flow to the R.E. Ginna, Nine Mile Point and James A. FitzPatrick nuclear power plants.
Gov. Andrew Cuomo championed the plan, saying it would reduce the need for dirtier power plants. Local lawmakers also praised the move for saving hundreds, if not thousands of jobs. But energy industry officials say the subsidies amount to favoritism for the nuclear plants – all owned by Exelon Corp. – while environmentalists want the state to close the aging facilities. Here's the latest on two lawsuits that seek to halt the program, which began April 1.
Coalition for Competitive Electricity
A number of power producers and energy groups – including Coalition for Competitive Electricity, Dynegy Inc. and NRG Energy – filed a lawsuit against then-Public Service Commission Chairwoman Audrey Zibelman claiming the state regulator exceed its authority by undermining the Federal Energy Regulatory Commission's statutory oversight of energy prices. Zibelman said the state has a right to protect the environment.
Timeline: The federal suit was filed in October in New York Southern District Court in Manhattan. An initial court hearing was held last month.
Hudson River Sloop Clearwater
The environmental group, along with Goshen Green Farm, filed a lawsuit against the state Public Service Commission in state Supreme Court in Albany. They argue that the subsidies would unfairly raise electricity rates. The PSC said this lawsuit was based on "ideology" and described the plan as a "bridge to renewables." The Cuomo administration estimates the average homeowner would see a $2 monthly increase in rates.
Timeline: The suit was filed in late November. A judge is expected to decide in the coming months whether the plaintiffs are entitled to a hearing.