Proponents push for PPPs in New York
New York needs to play catch-up on public-private partnerships, supporters say.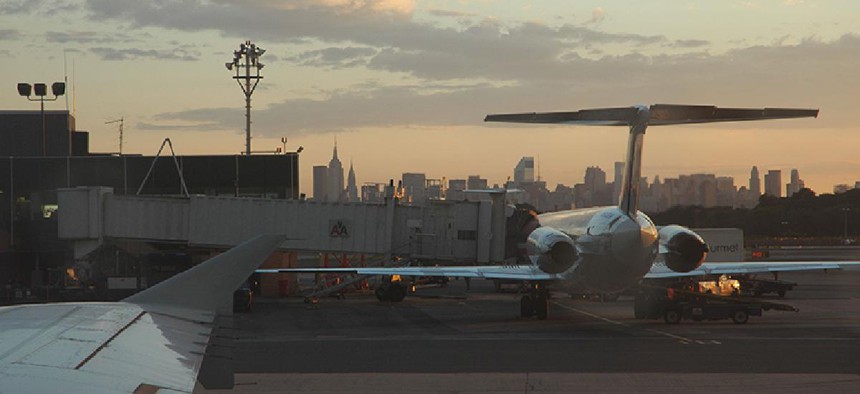 As New York invests in major transportation infrastructure projects, from renovations at LaGuardia Airport to the Second Avenue subway line extension, Gov. Andrew Cuomo is trying to expand alternative project delivery methods to get them done more efficiently.
But proponents say the governor needs to go a lot further  when it comes to expanding the use of these public-private partnerships, or P3s, in New York.
Cuomo's 2018-2019 budget would authorize more agencies to award design-build contracts, a partial P3 that can speed up completion by combining the design and build phases into one.
P3s, which are contracts between public entities and private companies, are fairly common in European countries and Canada, but not as much in the United States, especially in New York. William Marino, the founder and CEO of Star America, said at City & State's P3 Summit last month that 35 states across the country have full-fledged P3 legislation and it's crucial for New York to move on that as well.
"New York is way behind the rest of the country," Marino said.
Samara Barend, a senior vice president at AECOM who was honored at City & State's event, said that P3 legislation has been introduced repeatedly in the state Legislature, but it has never gone anywhere. However, she said that she feels confident that may change this year with the support of Cuomo.
In New York state, the replacement of the Goethals Bridge between New York and New Jersey is a P3, as is the ongoing terminal renovation at LaGuardia. Those partnerships are overseen by the Port Authority of New York and New Jersey.
Metropolitan Transportation Authority President Pat Foye, who previously led the Port Authority, said during a panel discussion at City & State's event that his agency is currently thinking about utilizing P3 contracts at the MTA in the future as well.
"We are considering, not ready for prime time, but considering P3 possibilities at the MTA … I see growth ahead," Foye said.
Robert Galvin, the Port Authority's chief technology officer, said at the event that traditional models of dealing with transportation challenges leave little room for innovation and experimentation. He said New York agencies need to be able to keep up with evolving technologies while taking on massive infrastructure projects.
"The challenge is we're going to need some help," Galvin said. "Can we disrupt ourselves and put on the hat of a digital disrupter … And if we can't do that ourselves, then can we partner with somebody to help us do those things? And I think there's an opportunity there for the P3s to come in and help us identify new ways of doing things."
Marino argued that generally, private enterprises are held to a higher standard than government agencies, so the public gets an improved service level when it comes to maintaining a project decades into the future.
However, Foye made a point that P3s are not a solution to ever transportation problem and shouldn't be treated as such.
"P3s are not a panacea. They don't fit every transaction and require a level of sophistication and bring a level of complexity and the transaction can cause some friction that have got to be included in the equation," Foye said.
Echoing that sentiment, Henry Stanton, a commissioner on the New York State Bridge Authority, said that the approach should not be about P3s solving problems, but rather examining current problems and then figuring out how P3s fit in to solutions. He pointed to three recent projects involving the Tappan Zee Bridge, the Kosciuszko Bridge and the Goethals Bridge. They appear similar, but he said each utilized a different approach to answer their unique problems.
"We've got to make the answers fit the projects, and P3s are an important tool going forward for the right project," Stanton said.
According to Foye, the long-stalled Gateway Program is one of those "right projects," calling it a "great candidate" for a P3. The plan to build a new rail tunnel between New York and New Jersey recently hit a new roadblock when President Donald Trump's administration rejected a proposed financing plan.
But John Porcari, the interim executive director of Gateway Development Corp., which oversees the Gateway Program, said at City & State's event that the project is still on track.  
"We have the local funding in place, we're working our way quickly through the approvals process, we'll have the tunnel 30 percent designed and have it teed up for a great alternative delivery project very shortly," Porcari said.