New York State
Cash bail still in judges' tool belts after major reforms
Despite Governor Andrew Cuomo and Democratic legislators agreeing that they wanted to eliminate the use of cash bail in New York state, it will remain as an option available to judges in limited circumstances.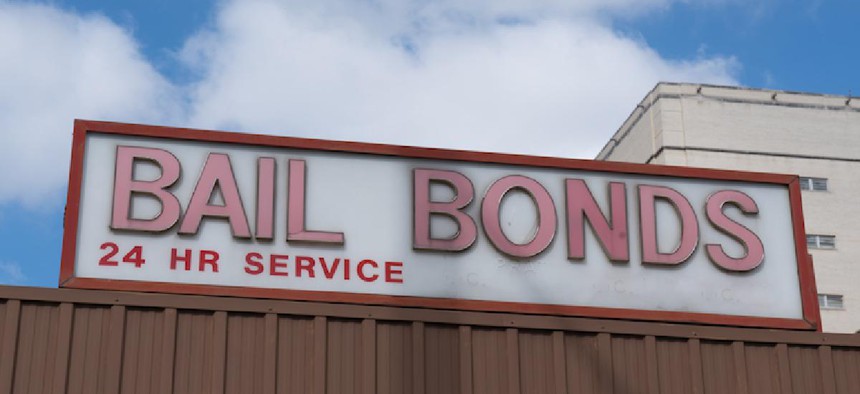 Gov. Andrew Cuomo and Democratic legislators all seemed to agree that they wanted to eliminate the use of cash bail in New York state, but as the ink dries on the fiscal year 2020 state budget, cash bail will remain as an option available to judges in limited circumstances.
Laws passed as a part of the budget package early Monday morning will shake up the process of getting arrested and ticketed in New York. It's expected that fewer New Yorkers will be sent to jail to await trial. And fewer people will be arrested at all, with the laws rewritten to encourage officers to give people they arrest tickets to voluntarily come to court at a later date, rather than be hauled in front of a judge after an arrest.
But many groups agitating for more extreme reforms of the system were left disappointed, particularly around the issue of cash bail – the practice in which defendants are asked to pay a deposit, refundable if they attend all their court dates, in order to be released from jail.
"We cannot fully celebrate today's budget," Scott Roberts, criminal justice senior campaign director for Color of Change, an African-American-focused criminal justice reform organization said in an emailed statement. "Legislators in Albany failed to take this once-in-a-generation chance to eliminate cash bail in its entirety."
Cash bail in
Judges are still able to set bail – or simply send the defendant to jail without bail – for defendants charged with violent felonies, crimes of witness intimidation or tampering, violating an order of protection against a member of your household, or various other crimes. The bill language encourages judges to be deliberative if they fix bail, insisting they make "an individualized determination" for the defendant, and justify the choice on the record.
That represents a legislative win for the New York State Justice Task Force, a group of judges, prosecutors and other members of the criminal justice establishment whose desire for discretion when it came to bail reform appeared to have swayed budget negotiators. While the governor and certain Democratic legislators had each proposed the total elimination of cash bail this year, the task force's February report called for the more incremental approach included in the law.
But cash bail won't be an option at all for most defendants – up to 90 percent of those arrested, according to some advocates. That includes most people arrested for drug possession, or even most property crimes like theft and burglary. Instead, the law provides more options for ensuring their attendance at court dates, such as text alerts or supervision by a pre-trial services agency. Skipping out on a court date won't automatically earn the defendant a warrant for arrest – the new law gives the benefit of the doubt, and most defendants will get a 48 hour window to appear in court voluntarily. Some defendants will still be watched closely pre-trial though, as the new law allows for wearable electronic monitoring in certain cases. That, and all other provisions of the law, will go into effect on Jan. 1, 2020.
Dangerousness out
Legislators, the governor's office and criminal justice system stakeholders have been debating for months over the specifics of how exactly they wanted to reform the arrest process. One of the major sticking points had been whether judges could consider a defendant's "dangerousness" in deciding whether he or she would be detained pre-trial. Advocates of that approach called it a common sense measure to keep violent individuals off the streets. Opponents said such a subjective measure would just perpetuate racial biases against people of color.
The law in the budget doesn't include the so-called dangerousness standard. When determining whether to detain somebody pretrial, judges are only allowed to consider evidence relevant to whether the defendant is expected to attend court dates out of his or her own volition. The new law also cuts out old language which let judges consider the defendant's probability of conviction if the case were to go to trial.
"A giant leap"
Assembly Speaker Carl Heastie praised the reforms in a series of tweets, saying that "Correct(ing) the tilted scales of justice for New Yorkers" has been his personal mission. "This year's budget agreement makes a giant leap toward realizing these goals."
Likewise, state Sen. Deputy Leader Michael Gianaris, who had sponsored a bill to fully eliminate cash bail, said in an emailed statement that he was "proud to have helped usher in the most historic and dramatic reforms our troubled criminal justice system has seen."
But advocates for fully eliminating cash bail pledged to keep pushing for that goal, however unlikely.
"We are holding the legislatures to their promise to end cash bail for all offenses in New York State," said Tina Luongo, attorney in charge of the Legal Aid Society's criminal defense practice. "We will not rest until the presumption of innocence is truly provided to everyone."