New York City
Airbnb's New York City legal battles
How much data Airbnb and its peers will be made to share is still up in the air, but there are a few key legal battles to watch as New York attempts to find that answer. City & State broke down the primary conflicts over data sharing that exist between the city and Airbnb and the arguments on each side.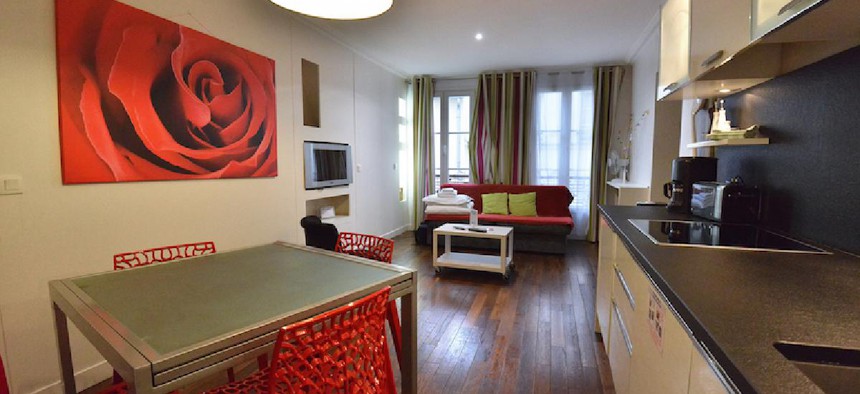 Since Airbnb first started operating in 2008, the fast-growing home-sharing company has drawn the ire of competitors in the hotel industry and lawmakers who say that short-term rentals take up scarce affordable housing stock. In New York City, Airbnb's largest U.S. market, city officials and lawmakers are pursuing multiple avenues to obtain data from sites like Airbnb and HomeAway on their hosts and listings in an attempt to crack down on illegal rentals. In the past year, a string of subpoenas, lawsuits and other legal battles have marked a particularly strained relationship between New York City and Airbnb.
Some of those battles are either coming to a head or starting to find some resolution. In just the past few months, a Manhattan Supreme Court ruled that Airbnb had to comply with subpoenas for data issued by the city last summer, while the parties came to an agreement over a separate subpoena from earlier this year to have Airbnb share host and reservation data on more than 17,000 of its listings. On top of these separate – though related – developments, Airbnb's lawsuit over a city law that would force home-sharing sites to regularly turn over data on its hosts is still underway.
Despite these recent developments, the question of how much data Airbnb and its peers will be made to share is still up in the air, but there are a few key legal battles to watch as New York attempts to find that answer. City & State broke down the primary conflicts over data sharing that exist between the city and Airbnb and the arguments on each side of the debate.
Why does the city want Airbnb data shared?
New York's short-term rental laws prohibit renting out an entire apartment in most buildings if the owner is not present. Even then, the maximum number of boarders at a time is 2 people. And while legislation backed by Airbnb in the state Legislature would amend New York's Multiple Dwelling Law so that apartments could be rented out for fewer than 30 days, the legislation has failed to progress so far.  
The city argues that a vast number of short-term rentals from companies like Airbnb are illegal under current laws and that these companies allow housing to be converted into de facto hotels, depleting the city's already short supply of affordable housing. In some cases, the city has targeted real estate brokers for running illegal commercial enterprises through short-term rental sites. In January, the city filed a $21 million lawsuit against the Metropolitan Property Group, a real estate brokerage company, for allegedly converting 130 apartments into de facto hotels. But by obtaining data, including host names and addresses, listing and reservation dates and payout information, the city would presumably be able to stop illegal rentals and return more units to the housing market.
What is Airbnb's argument?
Airbnb says that it is supportive of some data sharing, but would favor a system in which hosts self-register, rather than the company having the burden of turning over data on a monthly basis. "We have long said that we want to work with the city on an effective regulatory framework and we recognize data sharing is an important part of that," said Airbnb spokeswoman Liz DeBold Fusco over email. The state legislation backed by Airbnb would also require hosts to register with a state agency.
What are the main conflicts between the city and Airbnb right now?
It's easiest to think of Airbnb's primary disagreements with the city right now in three parts, all of which involve the Mayor's Office of Special Enforcement, a task force created in 2006 to address quality of life issues in New York City, including the preservation of affordable housing stock and promoting safe building conditions. Citing that mandate, the OSE has been investigating potential illegal conversions of permanent residences into short-term rentals listed on sites like Airbnb and HomeAway, and attempting to obtain information on listings and their hosts to find illegal ones.
The first ongoing data sharing conflict between OSE and Airbnb began last summer, when OSE issued subpoenas to Airbnb for information – in some cases dating back to 2011 – about allegedly illegal rentals in more than a dozen New York City apartment buildings. The subpoenas asked for data about each Airbnb host, listing and reservation in the apartment buildings, but Airbnb challenged the move, calling the demands "overbroad and unduly burdensome." One of the subpoenas requests personal information from hosts including employer and bank account info. New York City then sued to force Airbnb to comply with the four subpoenas in July. These proceedings played out through the fall and winter, with the city arguing that Airbnb was required by law to comply, citing its relevance to their broader investigation, and Airbnb arguing that the city was requesting information that would violate hosts' privacy without showing sufficient evidence that the requested data was relevant. In May, the Manhattan Supreme Court judge presiding over the issue ordered Airbnb to comply with the subpoenas, with the stipulation that data related to at least 29 host accounts who listed apartments but never actually rented them out would be privately reviewed by the court and the city could later argue its relevance to request the data.
One of the city's broader data sharing conflicts involves Airbnb's lawsuit against a city law that would require home-sharing companies to disclose information about its hosts to the city. The City Council passed a law last summer requiring home-sharing sites to provide the names and addresses of hosts to OSE on a monthly basis, which Airbnb called "an extraordinary act of government overreach." Airbnb and HomeAway sued to block the law in August, and in January, a federal judge granted a preliminary injunction to stop the law from going into effect on the grounds it violated protections against illegal searches and seizures in the Fourth Amendment to the U.S. Constitution. The decision was hailed as a victory by home-sharing companies in New York City, but the lawsuit is still ongoing, and it's not clear that Airbnb and HomeAway will come out on top. In March, Airbnb told the judge presiding over the lawsuit that the company failed to detect a number of hosts operating illegally and violating the company's policy of limiting hosts to renting out a single address, and that previous filings to the court therefore contained errors.
Finally, Airbnb and the city are engaged in a battle over a subpoena issued in February that marks one of the city's broadest efforts at obtaining Airbnb user data. The subpoena called for information on all Airbnb listings in the city that could be illegal that have had a booking in the past year – amounting to at least 17,000 listings. Announcing the move, Mayor Bill de Blasio said the city was taking this step because of the company's refusal to "provide the transparency we need to protect New Yorkers' homes." Last month, however, the city and Airbnb came to an agreement that the company would comply with the request in two phases in order to address the company's privacy concerns. First, Airbnb will hand over anonymized data on the 17,000 listings identified by the city, as well other potentially illegal rentals listed between January 1, 2018 and February 18, 2019. If the city needs more information, it can later request de-anonymized data on specific listings that it finds likely to be illegal.
Are the city and Airbnb anywhere close to finding a middle ground?
It depends on who you ask. While last month's agreement to have Airbnb share data with the city from OSE's February subpoena has been characterized as a truce, the city says the company is merely fulfilling its legal obligation. "The recent decisions and court-ordered settlement prove that when the city sends a subpoena, short-term rental platforms have to turn over data," Christian Klossner, executive director of the Office of Special Enforcement said in an emailed statement. "Airbnb is meeting a legal requirement to give the city the data needed to identify those who disrupt the city's housing stock, damage the quality of New Yorkers' neighborhoods, and place visitors and residents in harm's way."
But for Airbnb – which has long been seeking a middle ground with both the city and state – the recent development holds some hope for establishing a regulatory framework that is acceptable to both sides. "We hope that our compliance with this subpoena – by providing data in line with our shared enforcement priorities against illegal hotel operators – is a first step toward finding such a solution that is consistent with Airbnb's legal rights and obligations and allows us to share the kind of actionable data with the level of precision that the city needs," DeBold Fusco said in a statement.
Julie Samuels, executive director of the industry group Tech:NYC, said that she welcomes the data-sharing agreement, but that this progress is only incremental. "Real progress will come when New York state lawmakers finally come together to update our state's outdated home sharing laws, and create a modern framework that allows New Yorkers to benefit while providing regulators necessary tools for enforcement," Samuels wrote over email.
Powered By
NEXT STORY: School facial recognition gets pushback from state