Immigration
How driver's licenses for undocumented immigrants would work
The Assembly is expected to vote this week on one of the most controversial legislative issues of the year – a proposal to allow undocumented immigrants to obtain driver's licenses.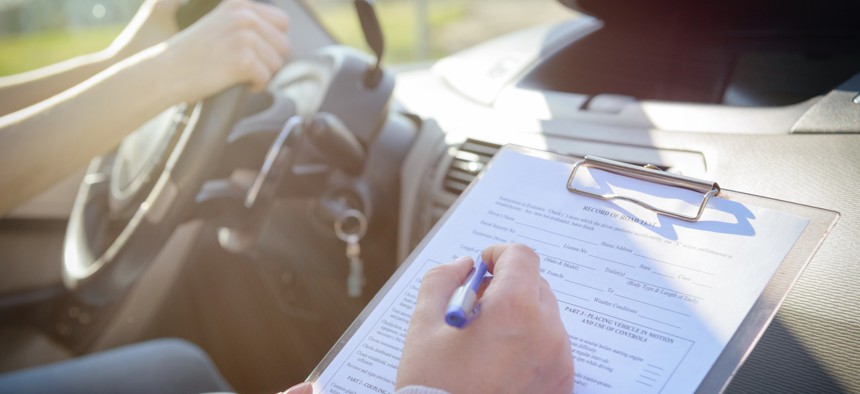 The Assembly is expected to vote this week on one of the most controversial legislative issues of the year – a proposal to allow undocumented immigrants to obtain driver's licenses.
A majority of registered voters statewide oppose the proposal, 53%-41%, according to a June 10 Siena College poll, but supporters are pushing to pass the legislation nonetheless before the Legislature is expected to adjourn on June 19. If that happens, New York would become the 13th state to allow undocumented people to obtain driver's licenses, though the bill appears to still face tough odds in the state Senate. Republican opponents of the bill are fighting hard to prevent this from happening by alleging that the proposal would reward violations of federal immigration law and create openings for voter fraud. Supporters of the proposal say the bill contains provisions that would prevent abuse.
Which side is right? It depends on how you look at each of the following four questions.
What sort of documentation will now be required to get a New York driver's license?
The bill would not require undocumented people to prove their immigration status, but they would have to provide their identity. Acceptable proof of that under the legislation would be a valid, unexpired passport from a home county, identifying documents provided by a foreign consulate or a foreign driver's license that is no more than 24 months past its expiration. That's the same timeline that the state currently allows for residents seeking to get a license with an expired out-of-state ID. Applicants who lack a Social Security number could submit a signed affidavit stating they are unable to provide one, according to the bill.
The commissioner of the state Department of Motor Vehicles would also be allowed to authorize additional forms of identification and age, according to the legislation. The New York State Association of County Clerks cited a lack of resources to verify the authenticity of foreign documents when it voiced its opposition to the bill.
Holders of foreign driver's licenses can drive without getting a state driver's license until they become official state residents, defined as having lived in the state for a minimum of 90 days, according to the New York Department of Motor Vehicles. "If you have a driver license from any nation except Canada, you should only apply for a New York state driver license if you become a resident of New York state or if you do not have a driver license from your home country," according to the department website.
Will an undocumented person have the same type of driver's license as citizens and legal residents?
The state would use a multitier system to issue driver's licenses to undocumented immigrants, who would qualify for a license that could not be used for federal identification purposes. This is because the REAL ID Act, passed by Congress in 2005, requires that state-issued driver's licenses abide by certain standards by October 2020, including that they verify an applicant's immigration status, if they are to be used as an ID for purposes like boarding an aircraft. A 2001 executive order issued by then-New York Gov. George Pataki also required that applicants for driver's licenses either provide a valid Social Security number or other documents to prove their legal status.
However, federal law does not prevent states from adopting a multitier system. Undocumented New York residents would be eligible for a driver's license that would look more or less the same as those available for citizens and legal residents, except that the former type would state "not for federal purposes."
Will driver's licenses make it easier for immigration authorities to track down undocumented immigrants?
The bill contains several provisions that would make it difficult for federal authorities to locate undocumented immigrants through state driver's licenses. A court order would have to be secured before the state would release the personal information of licensed drivers to the federal government. The state would also be required to notify a license holder within three days of any request to access their personal file. Another provision requires recipients to certify that they would "not use such records or information for civil immigration purposes."
The bill would also require that the part of the license that states "not for federal purposes" be written in the smallest font size appearing on the license. Supporters of the legislation say that they have included the strongest possible provisions to limit the federal government's access to the personal information of license holders. "That has been the biggest concern for us from the get-go," said Steven Choi, executive director of the New York Immigration Coalition. "At the end of the day, federal immigration authorities have the power with a judicial warrant to get a lot of different kinds of information."
How would New York compare to other states that have allow undocumented immigrants to get driver's licenses?
There are variety of ways that 12 states and two territories – California, Nevada, Utah, Colorado, New Mexico, Washington, Illinois, Vermont, Massachusetts, Maryland, Delaware, Washington, D.C., and Puerto Rico – currently allow undocumented people to get driver's licenses. Utah has allowed undocumented people to get licenses since 2005, but only for one year at a time and they must prove state residency for six months, provide a tax identification number and cannot use the license for any identification purposes. Two years of income tax returns can be used to meet the residency requirement in Delaware and Maryland, while California allows for a wide variety of documents to prove identity, while Nevada's law contains provisions similar to those in the New York proposal to limit the disclosure of licensees' personal information to federal immigration authorities, according to an analysis by the National Conference of State Legislatures.