Education
Cuomo details school reopening formula
Each region in the state would have to keep coronavirus infections low to keep schools open.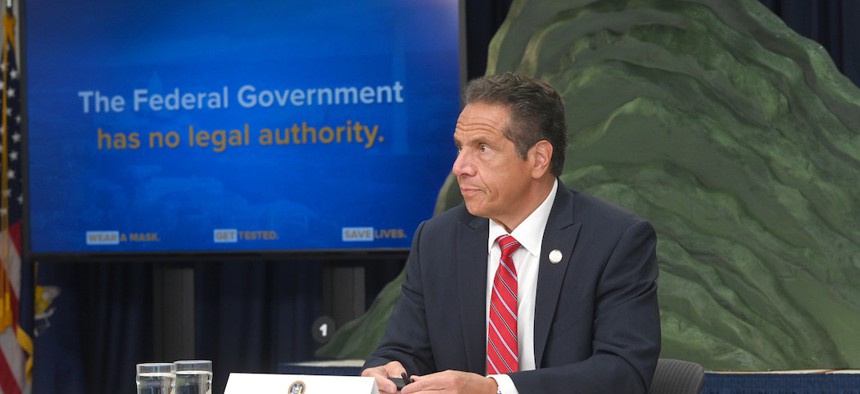 The state Department of Health is releasing guidelines Monday on how schools can reopen this fall. While they were not available as of publication time, Gov. Andrew Cuomo provided some details at a Monday press conference in Manhattan.
As the state Board of Regents announced its own school reopening guidelines, Cuomo unveiled a new formula that will determine when schools can reopen, and how schools might close again if infections surge. School districts have until the end of the month to submit their reopening plans, and the state will make its final decisions during the first week of August, the governor told reporters.
Schools will have to maintain social distancing, screen anyone entering and demonstrate tracing capabilities in order to reopen. In each of the 10 state's regions, if the infection rate exceeds 9% on a seven-day average, then schools would have to close for in-person classes. Having below a 5% daily infection rate on a five-day average would be necessary to start reopening.
The governor has faced criticism across the political spectrum for waiting to make a final decision on reopening schools this fall for in-person instruction, but he appears to have public opinion on his side. About 70% of registered voters said they want the governor to prioritize public health over the speed of economic reopening, according to a recent Siena College poll. Although, a majority also said they think it is somewhat or very likely that in-person classes will resume this year to some degree.
The governor said Monday that he welcomes proposals of how to use spaces like closed convention centers and movie theaters to provide more space for school children to maintain social distancing. "Any school district that wants to propose that can," Cuomo said.
Organized labor, however, has concerns about the safety of teachers, students and staff. With the governor saying over the weekend that it is just a matter of when – not if – coronavirus cases begin rising in New York as part of a national surge, there is still a chance that schools will be out for the rest of the year. "We're not going to go in to put our children in a place where their health is in danger," Cuomo said Monday.