New York State
Simcha Felder fades into insignificance
Who will protect the plastic bags?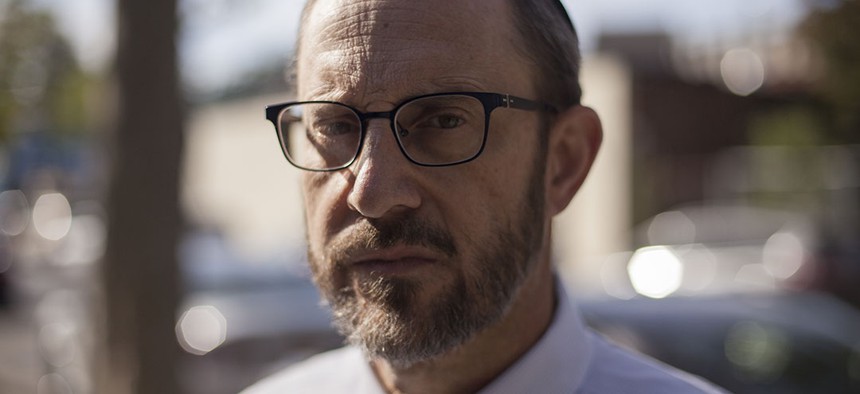 Last Tuesday's elections empowered many Democrats in New York, from the incoming state Senate majority leadership to future committee chairs in the House of Representatives such as Rep. Jerry Nadler. But for one Democrat, state Sen. Simcha Felder, his party's victory was his loss. Despite beating his primary challenger by a 2-to-1 margin and taking 81 percent of the vote in the general election, the Brooklynite will arrive in Albany with vastly less influence.
For the past six years, Felder – labeled a "heretic," "maverick," "opportunist" Democrat – has held outsize power by defecting to the Republican Party, and in recent years he tipped the balance of power 32-to-31 in their favor. Now, with Democrats set to hold a 39-24 advantage in the state Senate if Felder stays with the GOP, his lone vote is no longer decisive for either party. Senior Democratic Party officials told City & State that the once pivotal swing voter is now "irrelevant."
Unlike past years, in which Felder extracted parochial concessions for his district by playing Republicans and Democrats off one another, "What will Felder do?" is more parlor game than high-stakes political drama, several Democrats said. But if the last six years has been a period of constant courtship for Felder, it seems the romance is dead because his vote matters so little now.
Felder declined to comment for this article.
In the wake of last week's "blue wave" election, the political calculus has dramatically altered Albany's landscape. Progressives unseated most members of the former Independent Democratic Conference members, who had also allied with Republicans.
"He has gone from kingmaker to court jester overnight," said one Democratic state senator, who asked not to be named as he will be working with Felder next session. "He clearly had the chance to return to the conference in the spring. Gov. Andrew Cuomo even warned that this might happen, that he would be made irrelevant, and that's exactly what's happened."
Felder's district's unique political geography, centered on a large Orthodox Jewish community in Borough Park and Midwood, is crucial to how he has operated: as a power broker advocating for his constituents' hyperlocal concerns. His more memorable policy victories included blocking a "plastic bag tax" and obtaining public funding for school buses serving yeshivas.
Last April, shortly after Felder exercised his political leverage by holding up the budget bill and brokering a special exemption from oversight for yeshivas, all eyes were on the Brooklyn state senator. Cuomo publicly pitched the wayward Felder, asking him to return to the Democratic fold. "Let me say that the Democratic conference will not need you in November the way they need you now," Cuomo wrote in an open letter to Felder. "I believe there will be additional Democrats who win and are seated for the next Legislature. You have said that you act in the best interest of your constituents. For their benefit, now is the time that matters."
Felder politely acknowledged the request, but remained with the Republicans, who later jokingly tied him to a Senate chair with an ungrammatical notice taped to his chest reading "Reserved threw 2019."
In some ways, Felder remains a prisoner of his past choices, now at the mercy of party leaders. Felder was not ousted by his primary challenger, as one-time IDC power broker state Sen. Jeff Klein was. Instead, Felder will haunt the halls in political limbo – a vestige of a quirky political moment when Democrats defected to ally with Republicans. "Simcha Felder's position is basically gone," said Susan Kang, a professor at John Jay College of Criminal Justice and a founder of progressive advocacy group No IDC NY. "The fact that he was able to play this swing vote and negotiate his preferred policy positions from either caucus – that's all gone."
"Right now, I'm not sure either side wants to give him anything," Kang added.
Several Albany Democrats confirmed that no decisions had been made by state Senate leaders, noting that state Senate Democratic leader Andrea Stewart-Cousins had not yet spoken with Felder since the election. A progressive advocate in Felder's district voiced a common refrain from the campaign trail: "Whether he does or doesn't want to rejoin the Democrats, the Democrats shouldn't take him back anyway. Make him sit with the Republicans and see how it feels to be in the minority," said Gus Christensen, the chief strategist of No IDC NY. "The Dems don't need his vote and should give him nothing at all."
Some progressives would go further, seeking punitive action against the disloyal Democrat. A non-binding resolution was passed at the state party convention in May to strip Felder of his party affiliation.
If Democratic leaders chose to punish Felder and the two remaining former-IDC members for their disloyalty, that retribution could come in the form of committee assignments. However, some suggest that if these wayward legislators suffer any comeuppance, it may come slowly and in the form of redistricting in 2020, when legislators can redraw the boundaries of Senate and Assembly districts. Felder's primary challenger Blake Morris won significant support from Brooklyn liberals and a new district could be gerrymandered to benefit a more liberal candidate who could oust Felder.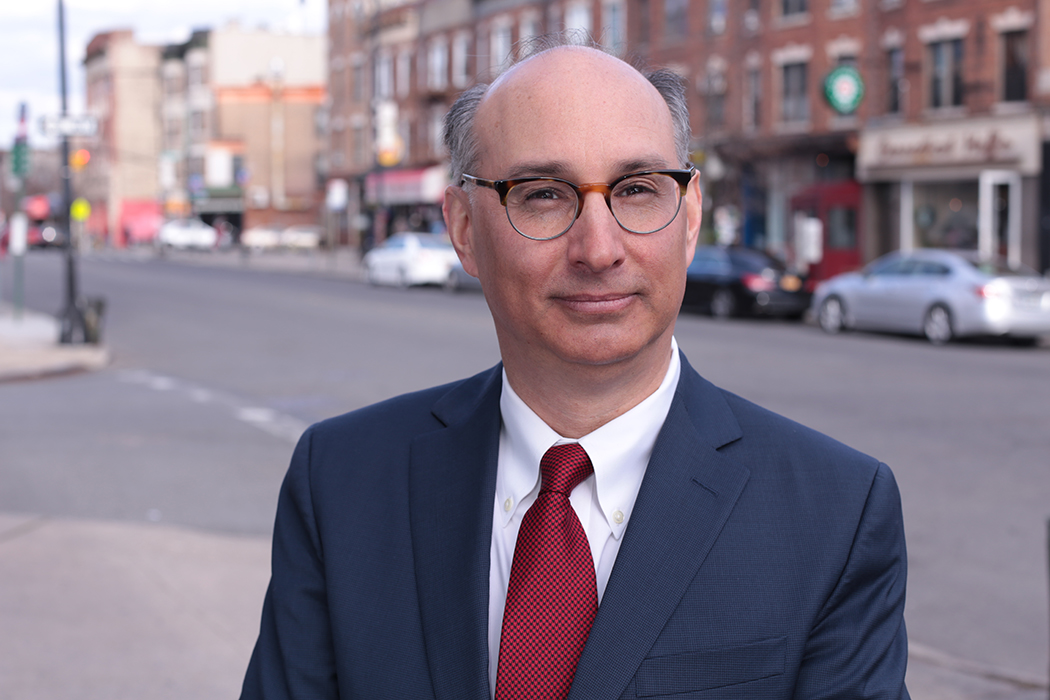 "Republicans who pretend to be Democrats – if the knives were out for them in 2018, it's going to be a bloodbath in 2020," the Democratic senator said. "I don't think we're going to be talking about Simcha Felder too much longer."
More moderating views may prevail, however, if only to ensure that history will not repeat itself. In 2009, the last time Democrats held a majority in the state Senate, they barely controlled the chamber for five months when a "political coup" handed power to Republicans. The concern among some Democrats is that any vengefulness against defectors could set the stage for infighting and resentment of the party leadership that could foment another rebellion. "I don't think it's wise to be overly punitive," said one Senate Democratic insider.
Still, one political analyst noted that the 2009 rebellion broke out when the party had a much slimmer majority and that Democrats could afford to make an example of Felder with their current comfortable lead, holding 39 of 63 senate seats. "What incentive do they have to be nice?" said Doug Muzzio, a political science professor at Baruch College. "If I was a part of the Democratic leadership, I would put him in the far reaches of the basement so he'd never see the light of day."
"I'd strongly recommend that he register as a Republican," Muzzio said.
While few Democrats wanted to speak on the record before party leaders had settled on a course of action, at least one party official was happy to welcome Felder home. "Last I checked, Felder was re-elected as a Democrat," read an emailed statement from Frank Seddio, chair of the Kings County Democratic Committee. "And hopefully, now he will be part of the new majority."
There is one arena where Felder remains unquestionably relevant and influential: the sought-after constituency of Orthodox Jews, from whom all mayors and governors in recent memory have courted support.
But given Felder's alliance with Republicans and the gradual shift of his community towards the now-disempowered GOP, one state senator wondered whether that influence will be diminished in the next session. The Democratic senator noted that several progressives were just elected on a promise to enact the Child Victims Act, which was opposed by leaders in both the Orthodox community and the Catholic Church. "I would see declining influence of religious figures, generally speaking," the lawmaker said.
Felder's primary and general election results showed the strength of his support amongst voters in the district. It remains unclear, however, if the senator will be able to return the favor and provide them support from Albany.
Powered By
NEXT STORY: The 2018 election in New York, by the numbers