New York City Council
MMV lists Manhattan neighborhoods … while running for the Bronx
The Manhattanite named spots in the district she actually lives in.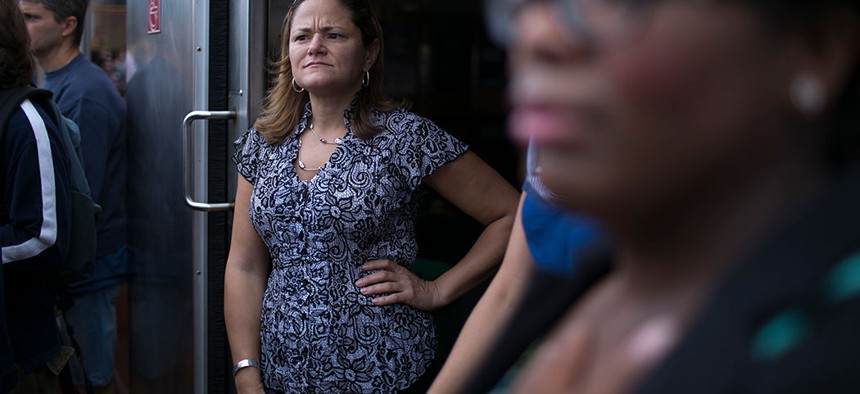 You can't blame congressional candidate Melissa Mark-Viverito for wishful thinking. 
For three months, Mark-Viverito's campaign emails listed a series of Manhattan neighborhoods as those she was hoping to represent – even though the district she's running to represent is entirely in the Bronx.
Mark-Viverito, a Manhattan resident and the former New York City Council speaker, is one of a dozen Democrats running to replace the retiring Rep. José Serrano in the 15th Congressional District. The district covers the South Bronx, including the neighborhoods of Mott Haven, Hunts Point, East Tremont and Belmont.
But on the bottom of every press release she has sent out, there's a brief biography section, summarizing Mark-Viverito's candidacy. It reads in part, "The 15th Congressional District is located entirely within the Bronx and includes the neighborhoods of Harlem, Inwood, Marble Hill, Spanish Harlem, Washington Heights, and Morningside Heights."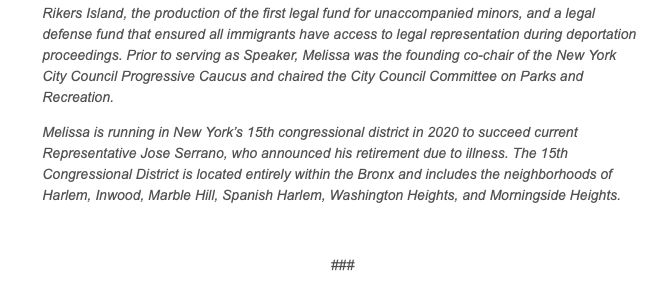 All of those neighborhoods are in Manhattan, not the Bronx, and all are actually a part of the 13th Congressional District, currently represented by Rep. Adriano Espaillat. That's also the district where Mark-Viverito lives, in East Harlem, more than a mile outside the district she's running to represent. (For the record, members of Congress don't have to live in their districts.)
In an email to City & State, press secretary Carina Chacon said Mark-Viverito had nothing to do with the Manhattan mix-up.
"While adding a description of the district to the end of a campaign press release, I made a mistake," Chacon wrote. "It was my oversight on my part and I take full responsibility."
The error was included in at least 12 emails over a three-month period, from September till December.
Mark-Viverito's rivals for the seat have criticized her for living outside the district and for making Manhattan-centric statements in the past. But she isn't alone. Her opponents New York City Councilmen Ydanis Rodríguez and Rubén Díaz Sr. both live outside the district. Another New York City councilman and candidate, Ritchie Torres, moved into the district after he started to run.
Mark-Viverito has repeatedly emphasized that her former City Council district included parts of the Bronx congressional district, and told City & State in September that she would move to into the 15th Congressional District if she won.