New York City
NY has the richest, poorest, smallest, most unequal congressional districts
New York State is one of diversity, poverty, wealth, and inequality.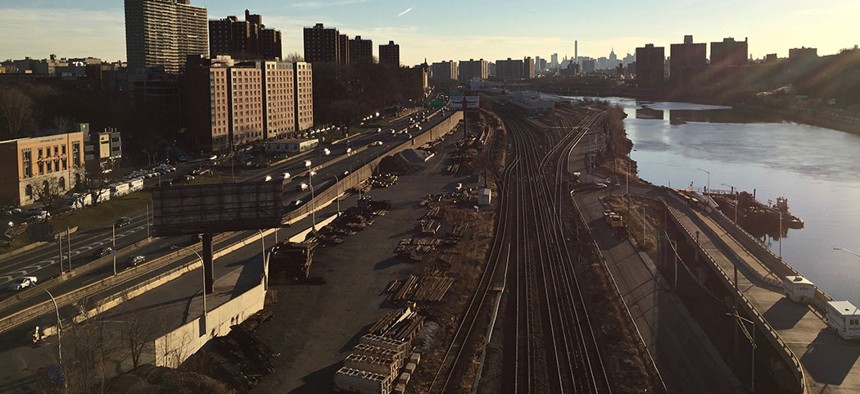 New York's congressional districts possess many notable attributes, though not all are praiseworthy. The best-educated congressional district in the country sits in New York – and sadly so do the poorest and most unequal districts. To get better acquainted with a few of New York's nation-leading districts, here are some of the titles held by New York's congressional districts.
Poorest: District 15
Since 2010, the 15th Congressional District has been the poorest – as well as the most Democratic – House district in the country. As of 2017, the median household income in the district was estimated to be $28,042, according to 24/7 Wall St.'s analysis of 2017 census data – well below the city's $33,562 poverty threshold at that time. The local congressman, Rep. José E. Serrano, is retiring.
Most people of color: District 15
District 15 has the highest number of people of color, at 97%, compared with the rest of the country, as of 2017, according to the APM Research Lab. The fact that the district with the most concentrated population of people of color also has the highest rate of poverty in the country is nothing short of alarming.
Richest: District 12
The district, represented by Rep. Carolyn Maloney, has the luxury of being the richest in the nation, The Associated Press reported. In 2014, the per-capita income in the district – which includes the Upper East Side and parts of Queens and Brooklyn – was $75,479.
Best educated: District 12
In District 12, which stretches from the Upper East Side of Manhattan to Long Island City in Queens and Greenpoint in Brooklyn, 69% of residents have received a college degree, making it the most educated district in the nation, The New York Times reported in 2017.
Most unequal: District 10
As of 2018, New York was home to the most unequal district in the country, in terms of income, according to Forbes. Rep. Jerrold Nadler's 10th District has a Gini index – a rating of 0 means perfect equality, while 1 indicates a complete lack of equality – of 0.5882. The district includes a portion of Manhattan's West Side and downtown areas, and a large swath of South Brooklyn.
Highest Jewish population: District 10
As of 2014, District 10 also had the biggest Jewish population in the country, the Berman Jewish Databank reported. At the time, the district's Jewish population was estimated to be 197,000.
Smallest geographically: District 13
Measuring just 12.98 square miles total, District 13, which runs through Morningside Heights, Harlem, Washington Heights and Inwood in Manhattan and a small portion of the Bronx, contains the smallest area of land than any other district in the U.S., according to progressive website Daily Kos. The seat is held by Rep. Adriano Espaillat.